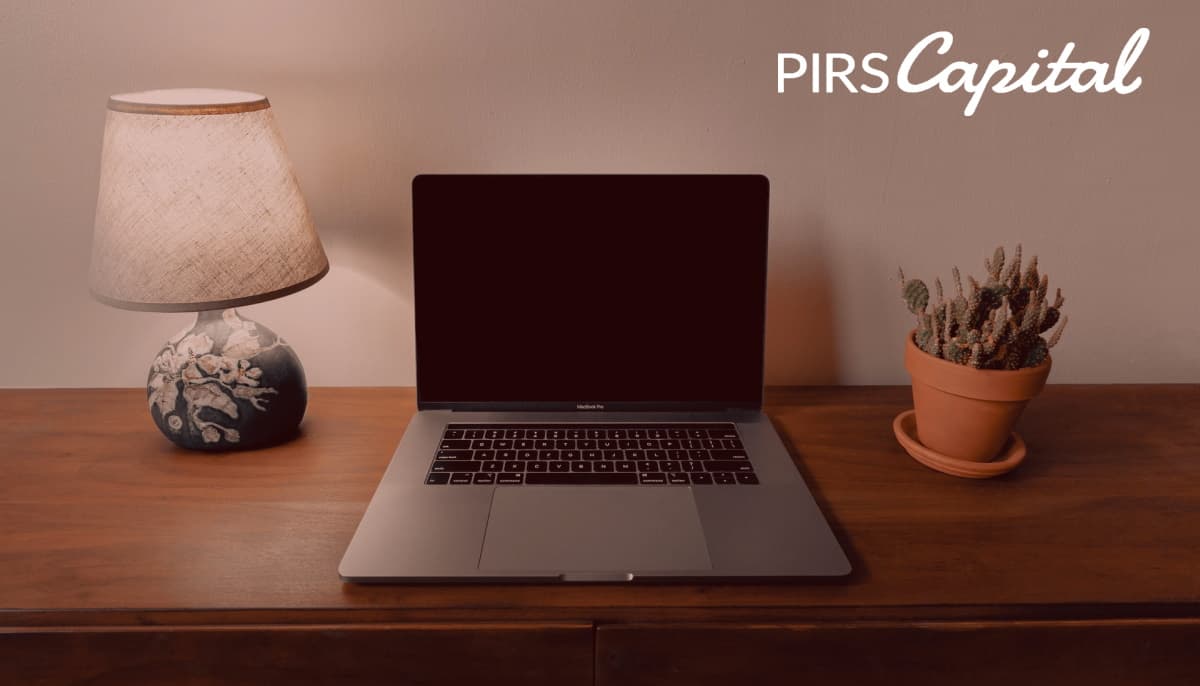 It can be difficult to navigate Seller Central if you are new to selling on Amazon.What's the best place to put products? What's the best way to make a shipment? Is it possible for me to get sales reports? Is it possible to add a user to your account?
If you're new to the seller dashboard, I'm sure you're asking yourself some, if not all, of these questions. You'll soon learn how to browse the Amazon Seller Central in this article so you can properly handle your Amazon business.
What Is Amazon Seller Central?
Amazon Seller Central is a user platform that allows merchants to promote and sell their products directly to Amazon customers. An Amazon Seller Central profile belongs to a marketplace or a third-party Amazon retailer (3P). The Amazon seller is responsible for building and managing their account.
Amazon provides both private and professional seller accounts. Although professional seller accounts demand a monthly membership fee, it is the preferred choice for most businesses. They include analytics tools, preferred marketing treatment, and many other features.
Amazon developed and provided these features to keep the business afloat and thrive based on simple numbers.
Don't Wait, Become a Satisfied PIRS Customer Today!
How Is Amazon Seller Account Central Different From Vendor Central?
The fundamental difference between selling your products online and selling in traditional physical markets is that the former eliminates an intermediary (middleman) requirement in the profit-generating process. However, Amazon, which connects your product to a global market, does charge a fee for the fair features it provides.
When comparing Vendor Central vs. Seller Central, the key difference is that the latter is for individuals who seek to start their own business and independently manage the entire process.
On the other hand, Vendor Central is a platform for existing businesses that seek to sell their products in bulk to Amazon, which then manages the entire process of selling, shipping, and profit margin determination. Depending on your demands and opportunities, you can choose between Amazon and other online options.
The Better Choice for Profits
The margins can be extremely high because you are directly involved in the Amazon Central Seller sales process. You can handle the salesperson because you remove all third parties and take control of the situation, and the profit rate is also substantial.
In the case of Vendor Central, businesses sell their products in bulk to Amazon, and as a result, Amazon determines the profit. In this case, when your workload drops, your profit margin decreases as well.
Vendor Central is ideal for volume dealers because you don't have to deal with individual consumers if you're an Amazon individual seller and Amazon handles delivery. In Seller Central, shipping facilities can also be Fulfilled by Amazon (FBA), which can be selected during the trader's negotiation with Amazon.
Is Selling on Amazon Still Profitable?
With internet purchasing on the rise, selling on Amazon is still a profitable venture in 2022. Given the events of 2020, it was also able to accelerate its growth.
This rising tendency in online purchasing, combined with Amazon's growing popularity, shows that it could be a profitable channel for merchants. Despite the ongoing pandemic, the eCommerce behemoth has held up well. The eCommerce industry is thriving as more people purchase everyday items online.
Amazon is still a highly profitable company, with $386 billion in 2020, up 38% from the previous year. Furthermore, the company's net income increased to $21.3 billion in 2019 from $11.6 billion in 2019.
What Is Amazon FBA?
Amazon Fulfillment is a service that allows third-party businesses to automate their order fulfillment and delivery procedures. It's a rather simple concept: vendors sell, and Amazon delivers. If signed up for Amazon FBA, sellers have the option to allow Amazon to handle everything. This means shipping, refunds, returns to product warehousing in Amazon's warehouses, selecting and packaging, and everything in between.
Merchants deliver their products to Amazon, who in turn will store and handle orders as they arrive. As long as you manage sales and keep Amazon stocked with your products, the rest is taken care of for you.
Yes, you will be charged by Amazon for these services. So, what do you receive for your money?
There is customer service available. 7 days a week, 24 hours a day
The price includes all fulfillment and shipping costs (pick, pack, and ship)
Access to Amazon's dynamic fulfillment networks in the world
COVID-19 and the subsequent outbreak have made their platform and user base larger than ever before. Three hundred million active customer base across the globe is a large network provided for an affordable monthly fee.
Remember that FBA may not be suited for low-value items, products with big dimensions, or other scenarios. Even though it has many uses, it is not suitable for every seller. Keep reading to find out if it may benefit your business!
FBA Costs
This is an important aspect to consider while deciding between FBA and FBM. It will cost more to maintain an FBA account, and here is why. Consider how Amazon charges storage fees: items are priced according to their size and weight rather than their cost. This means that selling low-cost items through FBA may end up costing you more than it's worth. Be deliberate about what you list on the FBA marketplace and what you don't.
Storage and fulfillment fees are also included with the Amazon FBA service. The more goods you have on hand, the more money you'll spend. Amazon also has a nice feature that increases your charges if you store an item for more than 180 days, incentivizing users to get and keep things moving.
Furthermore, Amazon keeps track of items in storage but not for sale at an Amazon warehouse, often known as stranded inventory. Although stranded inventory is costly, Amazon may provide a stranded inventory report.
Settlement fee reports are a major part of the FBA dashboard, giving you an insight into all the payments and fee structures you have to comply with as a part of their service. And like any other service, the prices increase with seasonal demand. You'll have to pay more for storage during the holiday season than you would the rest of the year. Now is the time to double-check your Amazon listings and eliminate anything that isn't selling so that you aren't wasting money.
There may be more payments than you initially anticipated, but Amazon does an excellent job of giving necessary information and helping ensure maximum openness for your benefit.
FBA vs. FBM
FBA stands for Fulfilled by Amazon, implying you sell something, and Amazon sends it. The merchant delivers bulk products to Amazon fulfillment centers, where they are picked, packed, and shipped once they are sold. FBM stands for Fulfilled by Merchant, and it refers to a seller who advertises products on Amazon while also handling storage and order fulfillment. You're the one who sells it, and you're the one who ships it.
When choosing between FBA and FBM, ask yourself these questions:
Is it possible to ship for a low cost? Is it possible to increase profit margins by increasing shipping volume discounts?
How much will it cost to transport each unit to Amazon? What is the item's level of popularity?
Are there any additional fees for monthly or long-term storage?
Is the higher cost still competitive with FBA enough to offset the additional fees?
Amazon's fulfillment fees can be tough to understand. Because Amazon will charge the greater dimensional or actual weight, it is crucial to know which size tier each product belongs to before submitting units to FBA. Amazon's pricing system is always changing, and sellers must keep up with these updates.
Benefits of Amazon FBM
More inventory control. The seller has greater inventory control and can access it at any time.
Lower prices. Amazon's fees are computed based on the size of the item. Large items with little margins may not be appropriate for FBA.
With Seller-Fulfilled Prime, Amazon sellers may take advantage of FBA benefits while avoiding Amazon fulfillment and storage fees. Amazon sellers with Professional Selling accounts can display the Amazon Prime emblem on sales delivered through their warehouse.
By selling through non-Amazon channels, you can achieve better delivery and supply discounts.
As an FBM merchant, you have more control over your shipping charges. Because the retailer is ordering shipping directly from UPS or FedEx, increased volumes and savings might result in more profit. Many shippers can deliver things within two days utilizing ground or home delivery services, but consumers who live a long distance away will require a fast shipment.
Using UPS quoted rates would be counterproductive for the smaller, fulfilled premier shipper because shipping expenses would eat up any profit. This may work if you have a higher volume discount with FedEx or UPS. If you provide UPS and FedEx with enough information and data, they will reduce your 2nd-day air discounts, making the fee more competitive with ground prices. Consider your shipping expenses and efficiency when picking between Amazon FBA and FBM.
Benefits of Amazon FBA
You'll be able to sell to Amazon Prime members if you sign up for FBA.
Shipping is simple because Amazon handles everything for you. Keep track of your listings, ensure you have enough stock, and delegate fulfillment to the pros.
FBM sellers will spend less on shipping costs, thanks to the FBA network. In addition to its own shipping company, Amazon collaborates with several others.
FBA products are given the Prime logo, indicating that they are eligible for Prime free shipping.
FBA handles returns and refunds as part of the fulfillment process. However, this could lead to other issues in the future.
Amazon FBA sellers have unlimited warehouse storage space. Amazon has warehouses worldwide, and more are on the way.
Amazon Seller Central offers support to customers 24/7.
The Buy Box is the white box to the right of the product page where you may place an order. It encourages shoppers to place the item in their shopping cart. If you use FBA, you have a higher chance of winning the Buy Box.
Which Option Is the Best Fit for You?
Consider the size of your company and any potential for growth, the product categories you sell, and which aspects of your company you want to invest the most resources in when deciding.
The Amazon FBA Calculator can help you decide whether to use Amazon's Fulfillment by Amazon (FBA) or another fulfillment provider. You can use the calculator to compare FBA versus FBM (Fulfillment by Merchant) or only to calculate the FBA fees.
What Is the Minimum Cost to Start Selling on Amazon?
Starting a business on Amazon's marketplace costs between $500 and $3000. If you don't have the initial capital on hand, turning to capital assistance companies like Pirscapital will get you started. The funds you invest must cover the following components of your company:
Costs that are expected
Costs of inventory
Costs of shipping
Photo sessions for products
Equipment and supplies
Costs of Inventory
The most major upfront expense in your Amazon business will be inventory expenditures. It is, after all, what you will be selling to clients on the platform.
If you're new to selling on Amazon, you might be hesitant to invest a lot of money in inventory because you don't know what products would appeal to shoppers. To prevent running out of money quickly, we recommend starting with a small investment of $500-$1000 to see which products sell.
Photoshoots for Products
You can't afford to settle for poor images when it comes to your Amazon business. Having high-quality product images will be critical for capturing customers' attention and generating maximum sales.
Professional photoshoots will be a part of your budget to make your online merchandise stand out. Your photos should present your product from several perspectives so that the customer can see it clearly and in a professional light. Images of poor quality will not communicate a high-quality offering.
Costs of Advertising
Uploading attractive photos to your Amazon store isn't enough. You'll also want to invest in advertising and expand your reach as much as possible to drive additional purchases.
The good news is that Amazon advertising is less expensive than on other platforms: the average cost per click on Amazon is currently approximately $0.35. Advertising efforts, on the other hand, will necessitate a lot of testing to find what performs best with your target audience.
Equipment and Supplies
You'll be spending a lot of time packaging, measuring, and handling your orders (unless you're using Amazon FBA) in addition to marketing your Amazon business online. As a result, you'll need to spend money on various tools and supplies.
You'll need boxes to pack your orders, packaging tape to seal them, and a scale to weigh them, for example. A printer will come in useful for printing all of your Amazon shipping labels and papers.
No commitment or hard credit checks, apply today!
What Factors Influence Amazon Seller Costs?
With Amazon providing you their network and technology, you can expect multiple fee structures, among these will be the following:
Monthly Subscription Fees
Users must pay a monthly subscription fee to Amazon, depending on the company's size. For example, the professional seller plan costs $39.99 a month and is intended for businesses that sell more than 40 items per month.
If you're an individual seller who fulfills fewer than 40 orders per month, you won't have to pay any subscription fees. Instead, you will be charged $0.99 for each item sold by Amazon.
Customer Returns Fees
It is quite rare for a customer to order one of your products only to have it returned later. As an Amazon seller, you will be liable for the cost of any returned items to your warehouse.
Referral Fees
Referral fees can vary. Depending on the product category, Amazon may charge a fee ranging from 8% to 15%, or it may charge a minimum referral fee of $0.30.
FBM Charges
Merchants in the Fulfilled by Merchant (FBM) program are responsible for completing their orders. One of its main advantages over FBA is the lesser fees.
With FBM, Amazon sellers' central accounts on the Professional selling plan can pick their shipping charges. There's also the benefit of not having to pay for warehousing or storage.
FBA Charges
The prices you pay if you sell through Amazon FBA will vary depending on the type of purchase you make. For example, the larger your order, the more you'll have to pay Amazon to execute it.
You will be charged a monthly storage fee since FBA allows you to subcontract order administration to Amazon's warehouses. You'll pay $0.69 per cubic foot from January to September and $2.40 per cubic foot from October to December.
Keep in mind that if your product is stored at the FBA warehouse for more than a year, you will be charged additional costs.
Some specific FBA fees include:
Inventory Storage Fees
Inventory costs apply to any items stored at an Amazon fulfillment center. These values are based on the daily average inventory volume of a merchant.
Long-Term Storage Fees
These fees apply to items that have been stored at a fulfillment center for more than a year (365 days). Amazon highlights the importance of maintaining excellent inventory health to avoid being penalized with long-term storage expenses.
Fees for Completion
Fulfillment fees are calculated on a per-unit basis. These services include, among other things, product choosing, packing, shipping, and handling.
Fees for Unexpected Services
Sellers will be charged if a product arrives at an Amazon fulfillment center without enough preparation or labeling, necessitating unplanned services.
Removal Orders and Return Processing Fees
You will be charged per item if you want Amazon to return or dispose of your inventory. Return processing fees apply to orders qualified for free return shipping from Amazon.
Getting Started on Amazon Seller Central
Okay! Now we get to the exciting parts. Head to the Seller Central Amazon login, and you'll need a lot of information on hand to complete the full registration process for an Amazon Seller Central account. So buckle up!
As part of the registration, you will need to include:
Information about the business: Your legal company name, address, and phone number
An email address: It will be your primary access to the company account.
A credit card number: Include a credit card that has a valid billing address. Amazon will terminate your registration if the credit card number is invalid.
Your telephone number: During the registration process, use a phone number where you may be reached. Also, keep your phone close by during the registration process.
A tax identification number: Upload your tax identification information, such as your Social Security number or your business's Federal Tax ID number. The registration process will take a brief detour to a "1099-K Tax Document Interview" to provide your tax identity details.
Tax ID from the state: Include information about state tax IDs for states where you have a tax nexus. Company offices, warehouses/3PLs, and call centers all impact this physical presence. The US Supreme Court modified the law in June 2018 regarding e-commerce sellers' responsibility to pay sales tax for internet purchases.
You will also have to specify:
Business Type
Business Location, whether it is for an Amazon Seller Central account in the USA, UK, or another place.
Billing Information
Information about your product, including whether or not you have a UPC
Understanding the Dashboard
Once you log in as the vendor, there are several tabs, and each one has a dropdown menu with further information on the tab it's listed under.
For example, the first tab is "Catalog," and the dropdown list provides the following options:
Product Improvements
Complete your drafts
View the Selling Applications
This is all you'll need to begin your product listing. The setup is straightforward. Work your way from left to right to prepare for selling and evaluating your work.
Does it sound too tech-savvy and confusing? Don't worry; we will break it down.
Catalog: Do you want to find out how to add products to your store's catalog? Here, you can locate new things to sell or create your private label products.
Inventory: Keep an inventory of what you have and how much of it you have. This option allows you to update your FMB inventory numbers and FBA numbers. If you need to submit additional items to FBA, you'll do so here. You can also increase the quality of your listing by going here.
Orders: Keep track of your customers' demands and fulfill them. Everything is more relevant to FBM vendors because Amazon manages everything for FBA merchants. If you receive any returns, they will be listed here.
Advertising: Create marketing campaigns to promote your products. On Amazon, you may select from several various ad formats.
Stores: You can build your store on Amazon's marketplace. This provides your store with its own Amazon page, which you can personalize and advertise.
Growth: Research programs that can assist you in growing your firms, such as fulfillment programs and Amazon-recommended programs based on your industry.
Reports: They track payments, fulfillments, ad campaigns, and other activities. Check-in here regularly to see how you're doing in all areas and make any necessary improvements.
Ready to take control of your finance?
Performance: Examine the status of your account, as well as customer feedback and chargebacks. Keep an eye on these figures regularly. If your account falls below a certain threshold, it may be suspended. Apps: Install apps and services that will assist you in managing your business. Amazon's App Store has a plethora of selling options. There are also professional services accessible to assist you.
Make Your First Sale
After you've completed the registration process and familiarized yourself with the dashboard, you'll be able to log in and begin adding products to your account. There are two options for accomplishing this:
Manually: If you have a brand-new product on Amazon with your own UPC/SKU code, you can do it this way. A private label product is what it's called. To sell anything like this, you'll need to develop a new product concept, find a manufacturer to make it for you, and buy a UPC number.
Sell it immediately: If you want to sell a product on Amazon, most product listings have the opportunity to click the 'SELL THIS NOW' button. You can then personalize your price and other features. Many dropshippers utilize this method to create their listings quickly and quickly.
Using research tools like AMZScout's Product Database, Pro Extension, and FBA Calculator before adding a product will help you locate profitable products with a track sales record. They'll also help you figure out how much you'll charge and how much profit you'll make.
You'll then need to choose a shipping method. When it comes to selling on Amazon, shipping is a crucial component. Efficiency is key, as Amazon is known for its lightning-fast deliveries.
Setting up the shipment for your products isn't always possible because Amazon requires you to ship at their "Standard Shipping" speed. When selling on Amazon, you must adhere to various shipping restrictions.
You can always rely on Seller University to show you how to establish your delivery options. They have all kinds of excellent tutorials for when you get stuck at any step.
Extra Notes Before Selling On Amazon
We're almost done. As you know, making profits on Amazon will not happen overnight, and you will have to take extra steps to be a successful seller on Amazon.
Amazon's Best Sellers (BSR)
Amazon classifies its products according to their Best Sellers Rank (BSR); the greater the BSR, the more popular the item (and the more sales it generates).
Additionally, each Amazon department (also known as parent category) and sub-category has its taxonomy of BSRs.
Selling on Amazon Prime
If you use Amazon's FBA program and have sufficient inventory to distribute via the company's fulfillment network, your product will qualify for Amazon Prime.
Selling Prime is critical for Amazon's business since it ensures that your items will be delivered within 2-3 days to buyers.
Additionally, you receive the "Amazon Prime" logo on your listing, indicating that your item has a higher chance of selling. Customers value prompt shipping.
However, if you sell FBM, you can still sell Prime through the Merchant Fulfilled Network. To do so, you must first apply for the Seller Fulfilled Prime program on Amazon.
FAQs
Where should I send Amazon returns?
As an Amazon seller, you must evaluate your return policy.
So, will you personally handle Amazon returns, or will you send them to a company that specializes in testing/grading returns and reselling them?
Can I co-mingle my products?
If you choose FBA, you must determine whether or not to mix your products with other merchants' FBA inventory. Amazon allows FBA merchants to ship products into Amazon's Fulfillment Centers, where they may be mingled with other FBA sellers' products. As a result, your products may be jumbled in with low-quality counterfeits.
If you choose FBA but are not co-mingled ("stickerless"), you will need to activate your account to become a "stickered" FBA account before creating your first FBA shipment into Amazon.
Keep in mind while establishing a sticker account is possible, it may be difficult if you have already shipped items into FBA as stickerless.
Can I manage my Amazon seller account as a DBA (Doing Business As)?
While there are legitimate reasons for certain firms to use a different name to customers, Amazon is also where many sellers hide their identities.
Some do not want brands to know they are selling online, while others do not want their retail partners to know they are selling online.
What does "gated products" mean?
While ungating is usually an easy process, it's important to note that you must apply to be ungated if your favorite categories are gated.
To find out if ungating applies to your product categories, visit Amazon's authorized category page.
Is Amazon limiting particular brands and SKUs?
It is recommended to add your whole desired catalog to Amazon in 30 days after you set up your account. It won't take long to figure out whether particular brands and SKUs cause trouble.
Then you'll either need to change your catalog or close the account.
Concluding Thoughts
Yes, the process can seem long and daunting. Though you have learned everything you need to know but may still be hesitant to begin this fabulous journey to becoming wealthy, contact us at PIRS Capital, and we can set you up with the initial capital.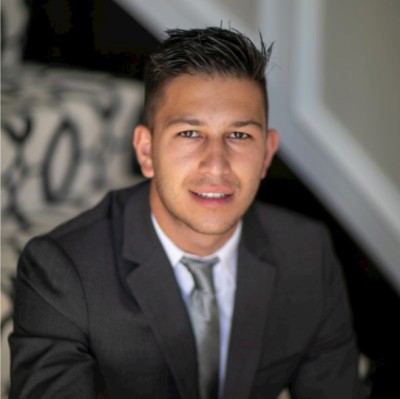 Written by: Mitchell L.
I work with companies that sell products on platforms such as Amazon, Shopify, Walmart, Ebay, Etsy, etc. I understand that every business is unique and thats why I form genuine relationships with owners so I can help them reach their goals and find success through our working capital solutions.
Ready to take control of your finance?