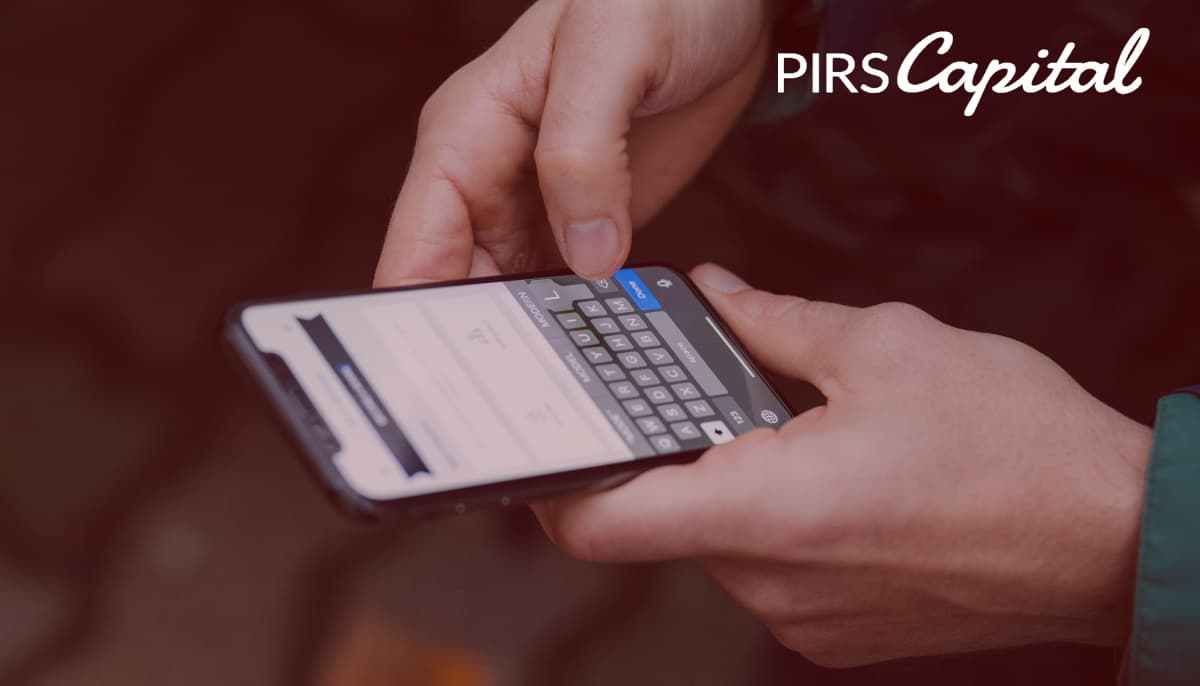 Amazon is a popular eCommerce platform with approximately 300 million customers worldwide, offering great opportunities for sellers. When a seller on Amazon becomes visible to buyers, there will be an increase in orders and messages. These Amazon messages may come from Amazon or customers with questions about your product, brand, or service.
In this guide, you'll learn how to see Amazon messages and get guidelines and tips on providing good customer service through messaging.
Don't Wait, Become a Satisfied PIRS Customer Today!
What Is the Amazon Message Center Inbox?
The Amazon Message Center allows sellers to strengthen their relationships with their customers. It's where the Amazon customer support team sends order confirmations, shipping updates, product warranty certificates, recall notices, and updates on account policies.
This feature allows buyers to send inquiries, product and service feedback, suggestions, and complaints and receive an immediate response from the seller. It's easy to view old messages and send attachments that don't exceed 10 MB via this inbox. Important and urgent Amazon messages from sellers regarding orders will be sent to the buyer's Message Center on their accounts.
Amazon Messages Updated Guidelines
Before you learn how to check messages on Amazon or start messaging buyers, it's important to know the dos and don'ts first. Understanding and keeping yourself updated with the communication guidelines on Amazon will prevent you from violating any rules that may lead to account restrictions. Amazon made these guidelines to ensure that buyers will not receive too many Amazon messages from sellers.
Always use a neutral tone and language in answering queries and asking for feedback.
Be fair and do not request positive feedback only from buyers.
Do not tell the buyers to change or delete negative product reviews.
Sending promotional messages with coupons and discount codes is not allowed.
Avoid sending shipping confirmations and special emails.
Amazon seller messages must not contain the following:

Phone Numbers
Email Address
Inappropriate Contents
Unrelated photos
Logo with links to a different website and request to opt-out
Tracking Images
External links and attachments that aren't required for order completion like invoices, product warranty, etc.
Types of Amazon Seller Messages To Send
The Amazon Message Center inbox is monitored to ensure that both sellers and buyers would follow the rules. Proactive and Necessary Permitted Amazon seller messages are different from each other but should be sent within 30 days after the order is completed. Because of this, you will need to check seller messages on Amazon regularly to ensure that you have completed the task.
Proactive Amazon Messages
Proactive messages are not Amazon seller messages that answer customers' inquiries about the product. All proactive messages to be sent must have the 17-digit order ID and be in the buyer's language. This type of message is where the seller will be the first to contact the buyer to send the following messages:
Resolving order-related issues and FBA
Requesting additional information
Sending invoices
Requesting product and seller review
Scheduling delivery or home service appointment
Verifying design for a custom product
Necessary Permitted Messages
From the word "necessary," these Amazon messages from sellers are needed to complete an order. The seller must communicate with the buyer through the Message Center on Amazon if there's a problem with products, returns, or refunds. After managing the order, explain the options to the buyer and let them decide but do not contact the buyer and ask them to submit a cancellation order if the product is out of stock.
Returns and refunds are very common on Amazon and should be processed within two business days. Sellers are only allowed to message buyers if they need additional information or if they are offering partial refunds.
No commitment or hard credit checks, apply today!
How To Check Messages on Amazon
The steps on how to find messages on Amazon will depend on the type of account you're using. Take note that the Message Center on Amazon changes location from time to time on the buyer's end.
For Amazon Buyers:
Log in to your account on Amazon.com.
Click the drop-down arrow on the "Account and Lists" and select "Your Account."
The screen will show ten rectangular boxes with different text and icons. Select "Your Messages" with an envelope icon to open your inbox.
Once you successfully open your inbox, all your future messages will be kept there. If you're an old user and lost the Message Center location, old older updates and Amazon messages from sellers will also be displayed as long as you didn't delete them.
For Amazon Sellers:
Ensure that your Buyer-Seller Messaging Service is enabled because you will not receive any messages from your customers if it is disabled. It will be found in the "Notification Preference" on the settings menu.
After enabling, go to the seller dashboard and look for the "Orders" button to check seller messages on Amazon.
Select "Manage Orders" to see the list of orders and select the customer who needs to be contacted.
Once the order is opened, click the buyer's username in the "Contact Buyer" section.
Send a message through your Seller Central account or by using their provided email address and emailing them through a different email service.
The Amazon Message Center in App
The Amazon Shopping application was released in 2010 on iOS, followed by the android version in 2014. Since then, there have been 126 million Americans who have used the mobile app to check and purchase a product per month.
Because good customer service is essential in selling on Amazon, using the Amazon Message Center in the app is needed to be quick in responding to messages from your buyers.
If you are a new Amazon app user or seller who is not familiar with the updated application, here are the simple steps on how to see Amazon messages.
Open the Amazon application and sign in.
Tap the three black lines or the menu tab on the right bottom corner of your screen.
Check the list and tap "Your Account."
Scroll down and find the "Message Center," where you will see your messages and deals notifications.
Tap "Your Messages" and redirect you to the Amazon Message Center inbox. Select if you want to see all the messages, the "Buyer/Seller Messages," or send a message.
Good Customer Service Using the Message Center on Amazon
Now that you know how to find messages on Amazon's website and mobile app, it will be easy for you to build a good relationship with your customers. If you're a new Amazon seller and want to use Buyer-Seller messaging service, consider these tips to ensure that you only provide the best customer service.
Always check seller messages on Amazon and be responsive. It is vital to open your inbox to respond immediately to every inquiry and concern. Customers with complaints or issues tend to get more frustrated if they are not answered in a few hours, leading to lost clients or being reported to Amazon.
Use the Message Center on Amazon to your advantage. Being active in sending proactive messages improves and builds a great seller and buyer relationship. Customers want to feel valued and prioritized by the seller, so sending them updates or asking for more information about their order shows how committed you are to giving the best service.
Handle the buyer's complaints professionally. Even with a high-quality product, a dissatisfied customer will always complain. Maybe the product didn't meet their expectation, the product is defective, or perhaps they had a problem with shipping. Always stay calm, understand the complaint and offer the best possible solution.
Make use of the Amazon Message Center inbox filters. Using the filters allows you to separate important messages that need to be prioritized, such as shipping updates, refunds, and complaints. However, do not forget the other messages like inquiries from potential customers.
Get a friend and create a team. While this is not ideal for new Amazon sellers, it's more convenient to have someone assigned to respond and handle each message type. The process will be faster, and you will have more time to do other essential things for your Amazon store.
Wrapping Up
Checking the Amazon Message Center in the app and on their website is very easy, just log in to your Amazon or seller account, and follow the steps above to send and receive messages. With this feature, you are always notified and can give a quick response to your customers. Being responsive is an example of good customer service that will benefit your business.
Being an Amazon seller is an excellent source of income. However, a few expenses may not be part of your capital, like hiring a team to handle the Message Center on Amazon. If that's the case, contact PIRS Capital now and let our professionals help you with funds to make your small business successful.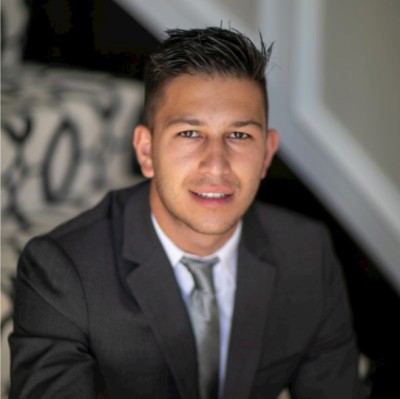 Written by: Mitchell L.
I work with companies that sell products on platforms such as Amazon, Shopify, Walmart, Ebay, Etsy, etc. I understand that every business is unique and thats why I form genuine relationships with owners so I can help them reach their goals and find success through our working capital solutions.
Ready to take control of your finance?