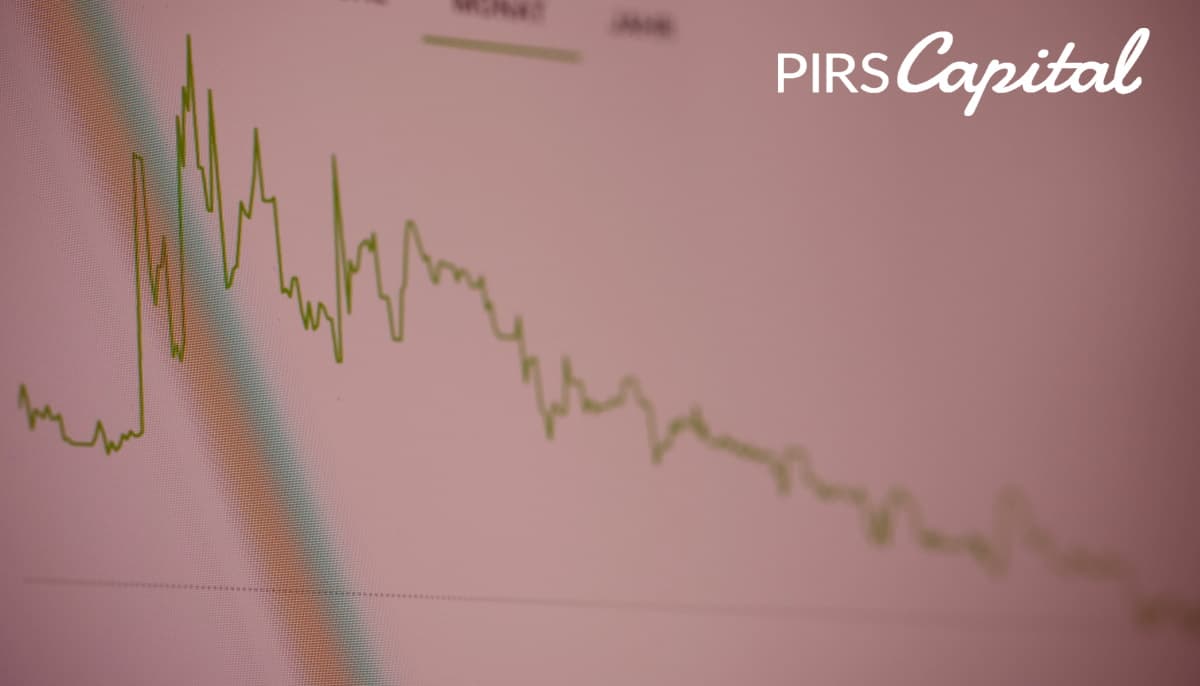 Amazon remains one of the best and most competitive online marketplaces. With thousands up to millions of Amazon sellers worldwide, a seller must think about making their products stand out. However, product listings and prices change quickly due to various reasons.
Repricer tools help sellers keep up with the constantly changing marketplace listings and prices. This article will discuss vital information about Amazon repricer tools and how sellers can benefit from them. Keep reading to find out.
Don't Wait, Become a Satisfied PIRS Customer Today!
Amazon Repricer Meaning
What is an Amazon repricer tool? In simple terms, it's the alteration of the price of product listings. Amazon repricer tools are software that automatically change or update product prices following rules created by the seller.
Many assume that repricing only involves a price decrease. However, it is a misconception because repricing can either be up or down in values regarding prices.
Factors Influencing Amazon Repricing
There are numerous reasons influencing the change of prices in the Amazon marketplace. Below are some factors influencing product prices:
Competition
There are millions of sellers on Amazon who sell similar products. To succeed in the tight competition in this vast marketplace, the seller's price must be just right.
One of the best ways to reach potential customers and succeed in the competition is to win the "Buy Box" to increase the seller's product visibility. A competitive price helps win the Buy Box.
The "Buy Box" is a lucrative way to increase profit because it accounts for about 80% of all sales on Amazon. When an online shopper clicks the "Add to Basket" button, the deal goes to the seller who won the Buy Box.
Although the algorithm of Amazon Buy Box is a secret, a competitive price might be one of the factors to winning it. Also, many believe that businesses must have excellent seller feedback and ratings and FBA fulfillment method to qualify to win the Buy Box.
Amazon Events
Depending on the seller's strategy, some prices also change on certain Amazon events such as Black Friday, Amazon Prime Day, or Cyber Monday. Many customers will choose a seller offering the best deals during Amazon special events.
Cost of Expenses
The costs of goods, gas or shipping, and others are expenses to be considered. Although sellers will have to compete against other sellers, they also keep in mind that they need to profit from selling. So, it is critical to decide which minimum amount they can set for the product listing to replace the cost of expenses while gaining profit and still providing competitive pricing.
For instance, the cost of gasoline today had an enormous increase due to the Russia and Ukraine war. Aside from the rise of gas, the price of other goods or products will also increase to replace the cost of gasoline.
Price of Repricing Tools Used
Although there is free Amazon repricing software, most software has specific costs. Since these tools are beneficial for sellers, they need to invest in them.
Why Are the Best Amazon Repricers Vital To Amazon Businesses?
Although sellers can log in to their Amazon accounts and manually update their prices, it will take time. It can be boring at times. Most sellers have other important things to do as well.
For businesses to remain relevant in the vast Amazon marketplace, it is vital to watch their competitor's prices. Since Amazon repricing tools update product listing prices on the seller's behalf, it gives the sellers more time to focus on their growing business.
How Does the Amazon Repricer Tool Work?
All repricer tools allow the users to set rules for a particular product. For example, a seller can select a specific amount to beat the price of a current Buy Box winner.
Aside from setting the specific amount for a product, some repricer tools allow sellers to give a minimum and a maximum product price. The repricer tool will use its predefined settings and processes to set the optimal price for the product.
Below are the basic steps on how repricing tools work:
There is a price change on another competitor's product.
Amazon will communicate it to the repricer software.
The repricer software will analyze the data.
The software will calculate a new price.
The software will send the data or new price to Amazon.
Amazon will conduct a price check depending on their criteria.
The latest price will be updated.
No commitment or hard credit checks, apply today!
Two Types of Amazon Repricers
There are two categories sellers must be aware of:
💪 Manual Repricing
As the name implies, manual repricing is manually managing product prices in the Amazon Seller Central. Through manual repricing, sellers will need to go over the product listings one by one, make calculations, and enter prices. This is a long process, and sellers need to avoid miscalculations and input incorrect prices.
Sellers who want to use manual repricing must ensure the correctness of data entered before ending the process.
🦾 Automated Repricing
Automated reprising is through the use of Amazon repricer software. This software can automatically update or change product listing prices depending on the rules set by the seller. Sellers can also set a price that competes with the Buy Box winner. Sellers can also set a price of a predetermined number of the products to be sold within the set price within a specific timeframe.
Once the seller sets his rules on the pricing strategy, the Amazon FBA repricer will make an assessment. FBA repricer assessment will include a vital competitor metric before making FBA repricing changes.
Below are some strategies for Automated FBA repricing:
✔️ Set minimum and maximum prices
When setting a minimum price, sellers must ensure that the software will not allow figures below the lowest price. They should also set a price that can still give a minimum profit.
When setting a maximum price, sellers must calculate the maximum profit margin.
✔️ Exclude competing with products that continue to drop in price
If the price of a product continues to decline, don't compete by underpricing.
✔️ Include the cost of expenses
When repricing, it is vital to include the cost of shipping and other expenses to know the minimum profit you can get.
✔️ Win the Buy Box
With the number of sellers on Amazon, winning the Buy Box can give a seller an edge over those competitors.
What To Consider When Looking for the Best Repricer for Amazon
Various repricing tools will have different approaches and different prices. To choose the best repricer tool, sellers can consider the following:
Performance and Speed
1 To win the Buy Box and increase profit, Amazon's repricing tool must react to price changes quickly. It should promptly calculate price changes and make changes in real-time.
One of the things that sellers should look out for are repricers that can change prices based on a set time. Instead of repricing products every five to fifteen minutes, some of the best repricers can instantly change prices.
Flexibility
2 The best repricer tools must not only react to price changes quickly. They must also have advanced settings and can handle various situations.
Cost
3 When considering the cost, sellers must not only look at what repricer tool is the cheapest or more expensive. Sellers must think about the return of investment (ROI) they receive using the tool.
Although some Amazon repricers can look cheaper than others, they may lack significant features and performance. Sellers may even lose potential revenue instead of benefiting from the repricing tool and getting a good deal. The most expensive tools may not also offer certain features. It is vital to review the features and performance of the tools and read reviews from other sellers before purchasing.
Low on funds? PIRS Capital offers to fund sellers who need additional funds to purchase Amazon repricers.
More Advanced Technology
4 Some Amazon repricing tools may be more expensive but have the best features, speed, and performance. Amazon business sellers must also look if the software developer uses the latest technologies and strives to create something new to improve the software's performance.
Some of the first users of repricing tools benefited from the software and increased their sales through the Buy Box. However, since more and more sellers are already using various repricing tools, more sellers will benefit from real-time price changes to win the Buy Box.
Free Trial
5 Many software developers allow free trials to their users before getting payment details such as credit cards. However, some repricing tools may try to get some money by getting payment methods even if they say that the software can be tested for free.
Although developers will not deduct the cost during the free trial period, sellers need to remember when the free trial will end. This will prevent paying the fee for the next month, especially when they don't want to continue using the software.
3 Best Amazon Seller Repricing Tools
Below are our top three best Amazon repricing tools:
Aura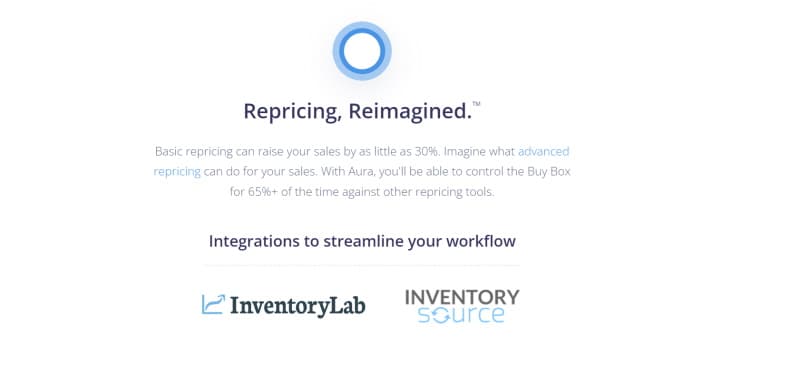 Aura is easy and quick to set up but offers numerous customization options for sellers who want to control their repricing. Sellers can include the type of competitors they want to compete with and add a minimum price so they will not sell underprice and not lose their profit.
Aura is also offering instant repricing within the Buy Box.
Informed.co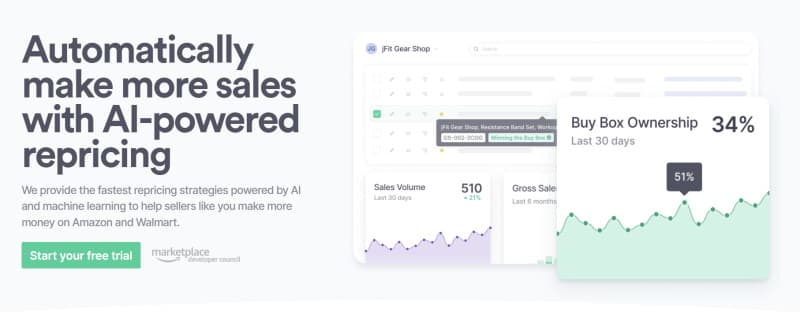 Informed.co offers an algorithm that makes sellers win the Buy Box. Sellers can set if they want to compete with their competitor's price or don't. This repricer tool has the "Sales Velocity" feature. This algorithm will stop matching product listing prices to other sellers when there is no competition. It can also bring back the cost of the product to its original price.
Aside from the "Sales Velocity" feature, this repricer tool allows sellers to export data such as the price of items, minimum and maximum prices, etc., to an inventory management tool of their choice.
Sellers can also monitor the performance of the tool. They can visit the repricer tool's dashboard and view how many sales were made and what price they were sold. They can also monitor how long the products were in the Buy Box and how they performed.
Seller Snap


The algorithm of Seller Snap can analyze thousands of prices every minute to competitor's price behavior. Seller Snaps's AI repricer will then select optimal pricing strategies to outsmart the competitors.
Aside from allowing the AI to reprice for sellers, sellers can also set terms and conditions that the repricer can follow.
Compared to Informed.com, Seller Snap's analytics are more in-depth because they will not only show the performance of products in the Buy Box. It also presents actual inventory levels. Its algorithm can also predict when the seller can run out of stock.
Conclusion
Amazon repricers are vital for Amazon sellers to succeed in the vast marketplace. However, the cost of repricers can be overwhelming for starters in online selling. PIRS Capital can offer quick funding for sellers who need additional financing for repricer tools.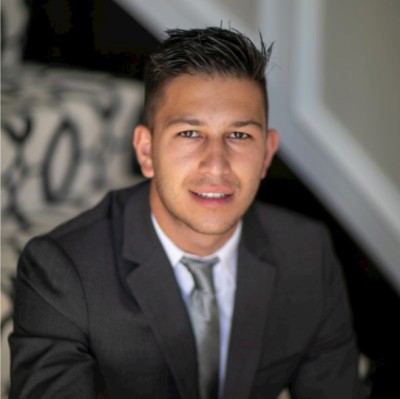 Written by: Mitchell L.
I work with companies that sell products on platforms such as Amazon, Shopify, Walmart, Ebay, Etsy, etc. I understand that every business is unique and thats why I form genuine relationships with owners so I can help them reach their goals and find success through our working capital solutions.
Ready to take control of your finance?