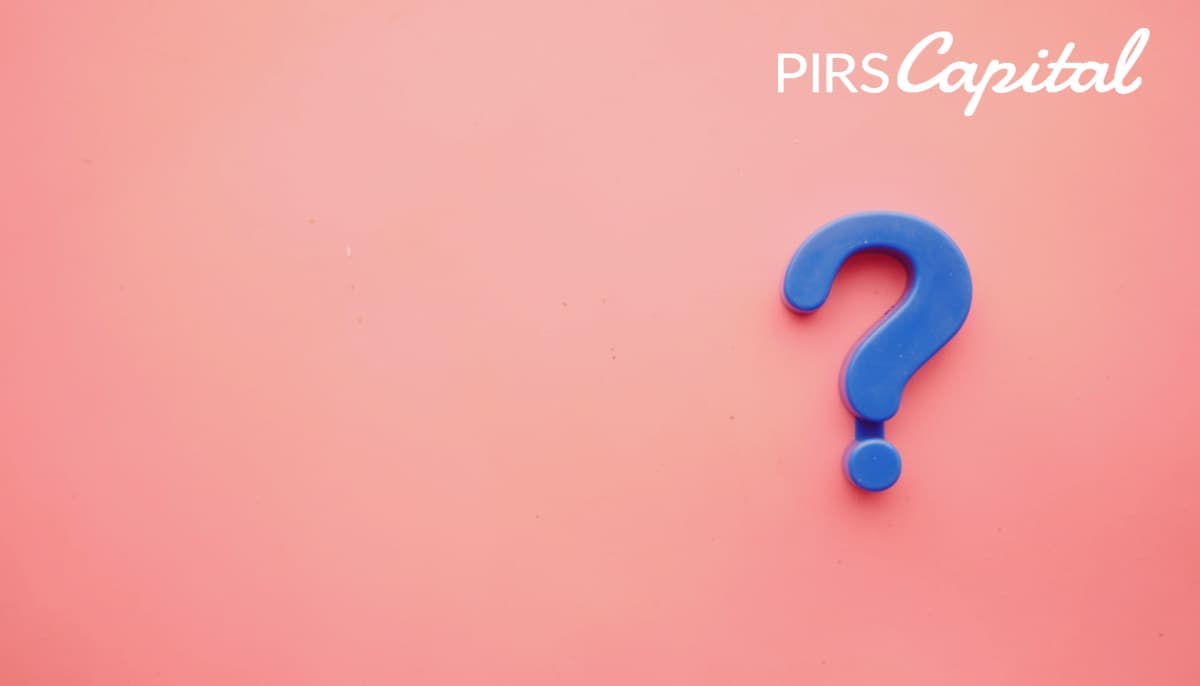 When you make the decision to sell products through Amazon, one of the first things you have to decide is how you'll get orders to your customers. There are a few different ways you can do this, there are two main methods that most if not all Amazon sellers are familiar with: Fulfillment by Amazon (FBA) and Fulfilled by Merchant (FBM).
In short, FBA outsources order fulfillment to Amazon, while FBM leaves Amazon sellers to deal with order fulfillment and shipping themselves. But how do they compare to one another? And which is right for you? That's what we'll consider here in this article.
So, if you're considering opening a shop on Amazon, read on to find out a little more about the difference between FBA and FBM and their various benefits and drawbacks.
Don't Wait, Become a Satisfied PIRS Customer Today!
FBA Meaning
FBA is short for Fulfillment by Amazon. This is when Amazon itself fulfills your orders and ships them to your customers. They deal with the logistics of the entire process, meaning you can sit back and relax while they get your products to where they need to go.
For most new sellers, FBA seems like quite an attractive offer. While it does come with some extra fees, it comes with some significant benefits. FBA sellers can take advantage of Amazon Prime shipping, which in turn makes their business more competitive. Additionally, since FBA sellers don't need to waste time or energy dealing with order fulfillment, they can instead focus on growing the business.
FBM Meaning
We've tackled FBA, so what is FBM? FBM Short for Fulfilled by Merchant, Amazon stores that use this program—otherwise known as Merchant Fulfilled Network, or MFN—deal with order fulfillment and shipping themselves rather than outsourcing to Amazon.
FBM is a far more involved process than FBA, but that isn't inherently a bad thing. For one thing, using the FBM program means that sellers can avoid the additional fees charged with FBA. What's more, businesses that use the FBM program have more control over the order fulfillment and shipping process. This involves a greater degree of flexibility than they would otherwise be allowed if they used the FBA program.
While FBA may be a bit of a daunting prospect to new sellers, to those who already have experience with similar logistical tasks it provides some key benefits. Sellers who have the knowledge to make the most of Amazon's FBA program receive a significant boost in their sales margins.
FBA vs. FBM: How Do They Compare?
Now that we've provided an explanation of both these methods of order fulfillment, we'll now consider some of the pros and cons so you can see for yourself how they compare. First, we'll take a look at FBA and consider why that might be the option for you.
Benefits of FBA
Depending on what level of experience you have as a merchant, FBA could be the most beneficial option for you. Amazon's FBA program has a whole host of benefits that will come in handy for inexperienced sellers using their platform.
Here is a list of some of the benefits you can enjoy with FBA:
Hands-off order fulfillment and shipping. The most obvious benefit of Amazon's FBA program is that it provides sellers with completely hands-off order fulfillment and shipping process. If you choose this method of order fulfillment, you will be responsible for sourcing and acquiring inventory, preparing your orders, and sending them to Amazon to be processed. That is where your responsibilities end. As such, you can focus on other areas of your business that might need work and can give more attention to growing your company.
Avoid dealing with customer service issues. When Amazon deals with order fulfillment and shipping, that means they also take care of any customer service issues. For many online retailers, customer service represents a huge wedge of time, money, and resources. By outsourcing instead, you can focus those things on other areas of your business.
Eligibility for Prime shipping. If you use Amazon's FBA program, you will be able to offer Prime shipping to your customers. This means that your clients can benefit from Amazon's fast and affordable delivery services, but it benefits you as well. Prime shipping is one of Amazon's driving sales forces, so it's clearly very beneficial for your business.
Avoid dealing with returns. A final benefit of using Amazon's FBA program is that you won't have to handle any customer returns—Amazon takes care of that for you, too. Dealing with returns takes up a lot of time and energy, as well as a lot of physical space.
Drawbacks of FBA
While FBA comes with some impressive benefits, it does have some drawbacks, too. This section will explain some of those drawbacks so that you can decide for yourself whether FBA is worth it.
The drawbacks of FBA include:
Extra fees. Unfortunately, Amazon does not offer these services for free. As you might expect, the main drawback of Amazon's FBA program is the additional fees you'll have to pay each month. These fees include a Professional Account fee, as well as referral fees, storage fees, and fulfillment fees. Fees vary depending on the size, weight, and type of product being shipped.
More returns. Many FBA merchants notice a greater amount of returns under the FBA program than the FBM program. In fact, sellers who switch from FBM to FBA report noticing a marked increase in returns. Amazon has a no-questions-asked returns policy, and while this is great news for customers it does result in more orders being returned.
Product preparation specifications. Even though FBA sellers are not responsible for shipping their products to their customers, they do have to send them to Amazon for the company to then process and ship them themselves. Amazon has quite strict guidelines on how to prepare your inventory and meeting all those requirements can be a hassle.
Long-term inventory costs. As mentioned above, Amazon does charge for storage. If any of your inventory is left lying in their warehouses or order fulfillment centers for a long time, you will have to pay extra fees. The cost of this varies depending on the amount of space your inventory takes up, as well as how long it's been in storage.
No commitment or hard credit checks, apply today!
Benefits of FBM
Now that we've taken a look at the benefits of FBA, we'll now consider those of Amazon's FBM program as well. Depending on your level of experience and what you're looking for, you may find FBM features more appealing.
The benefits of FBM include:
No additional Amazon fees. FBM has the main advantage of saving money on referral fees and order fulfillment costs. You also don't have to worry about paying Amazon any storage fees. All in all, you have a far greater degree of control over your business expenses and what your money goes towards.
A greater degree of inventory control. With Amazon's FBM program, your store will benefit from a greater amount of control over your inventory. What this means in practice is that you can decrease the potential of missing important stock replenishments, or of running out of a particular product. You are also able to keep better track of your inventory as it's on its way to your customer.
Improve your brand image with custom packaging. This may not be the most obvious advantage to FBM, but it would be a mistake to discount the impact personalized packaging can have on a customer! Your customer's first impression of your product is created by your packaging, and this impression is a lasting one. Eye-catching packaging will make your shop really stand out.
Seller Fulfilled Prime (SFP). SFP can be thought of as a kind of middle ground between FBA and FBM, enabling Prime Shipping for their customers. This makes such stores more competitive than other FBM competitors. Your products will also gain more visibility, as well as a Prime badge to mark your SFP status.
Drawbacks of FBM
FBM can be a good option for many, but it isn't without its drawbacks. Here is a list of some of the biggest downsides of being an FBM seller:
More responsibility. While it's good to have a greater amount of control over your inventory and orders, being an FBM store means that you will have a greater list of responsibilities and duties to attend to than an FBA seller. Not only are you responsible for sourcing and acquiring inventory, but you are also responsible for order processing and shipping. This is made even more stressful by Amazon's emphasis on customer satisfaction: if there are issues with the order, you may face penalties on your Seller Account.
Extra overhead fees. Although you won't have to pay Amazon for shipping, storage, and fulfillment, you'll still have to pay your own fulfillment and shipping fees. If you have to rent a space to store your inventory, you will have to pay for that as well. What's more, if your operation grows past a certain point, you may even have to hire employees or a third-party company for additional help.
Less business from members of Amazon Prime. More than 50% of Amazon users in the U.S. use Prime, with a huge draw being the 2-day shipping time on offer. Your business is therefore at a disadvantage compared to FMA shops that benefit from Prime shipping. While it's true that you can apply for SFP, there is no guarantee you will receive it. On the whole, FMA stores have more traffic than FBM. Online shopping relies so much on speed and convenience that Prime services often have that edge.
You're responsible for returns. While it can be handy to have a greater degree of control when it comes to handling returns, the process can still be something of a hassle. Not only will you have to carefully manage your inventory, but you will also have to set aside space in your warehouse for returned items.
FBA vs. Merchant Fulfilled Stores: Which Amazon Fulfillment Method Is Right For You?
When it comes right down to it, the only person who can decide which Amazon fulfillment method is right for you is… you! Both methods have their pros and cons. In the end, you need to weigh your options and decide which benefits you value more.
That being said, here are a few words of advice on the matter.
You should use FBA if…
Your shop is new, or you're new to sales in general. For people who don't have much experience or logistical know-how, the greater amount of responsibility involved in running an FBM store can be overwhelming. If you don't have a strong operational framework in place, FBA is a much more sensible option.
You don't have much in the way of storage space. Especially if you're a new store, you're unlikely to have a large amount of warehouse space. Businesses that are part of the FBA program don't have to worry about setting aside space for returns. If you're working out a small space, then, going with the FBA program might be more reasonable.
You don't want to deal with returns or customer service. Dealing with returns and customer service issues takes up a lot of time and energy—time and energy you could otherwise spend growing your business or managing other aspects of your company. If you don't want this added pressure, Amazon's FBA program is worth considering.
You want to focus more on growing your business. Because of how much time you save if you outsource the processing and shipping of your orders to Amazon, you're able to really focus on growing your company and building it into the business you want.
You should use FBM if…
You want a greater degree of control over your business. While being an FBM store does result in an increased amount of responsibility, you also get more control over your business. So long as you meet Amazon's rigorous requirements, you are free to deal with your inventory and orders as you would like.
You have a suitable amount of storage space. To store your inventory and returned items, you need a sufficient amount of space. If you have a big enough warehouse, then the FBM program is something you could consider.
You want higher margins on product sales. While your store is not likely to sell as many items as a Prime store, you will very likely make a greater profit on your sales. This is because you do not have to pay Amazon to process and ship your orders for you.
You have the means to deal with returns and customer service. Dealing with returns and customer service issues requires a lot of time and energy. If your shop is well-established enough that you don't think this will negatively impact you too much, then FBM is decidedly more feasible for you.
Conclusion
Amazon FBA vs FBM—who comes out on top? Well, the answer is that neither do. Every seller is different, with their own list of needs and requirements. Depending on the level of support you're looking for with orders processing and shipping, either FBA or FBM might suit you better.
New store owners may benefit more from FBA as it will give them the opportunity to invest more time and energy into growing their business. More established business owners with a greater amount of experience might be more able to take on the FBM program. To decide which is the best option for you, consider the pros and cons of each and weigh them against your company's needs.
If you feel unsure about the decision or find yourself daunted by these options, our experts here at PIRS Capital would be happy to help. Don't hesitate to reach out to us for advice and information on FBA and FBM stores.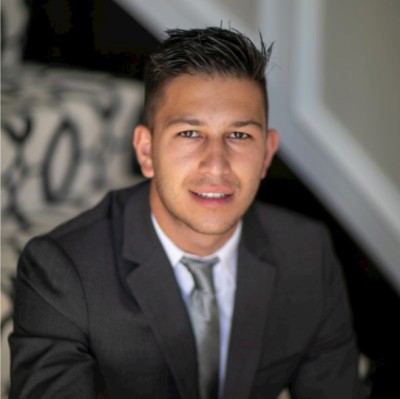 Written by: Mitchell L.
I work with companies that sell products on platforms such as Amazon, Shopify, Walmart, Ebay, Etsy, etc. I understand that every business is unique and thats why I form genuine relationships with owners so I can help them reach their goals and find success through our working capital solutions.
Ready to take control of your finance?