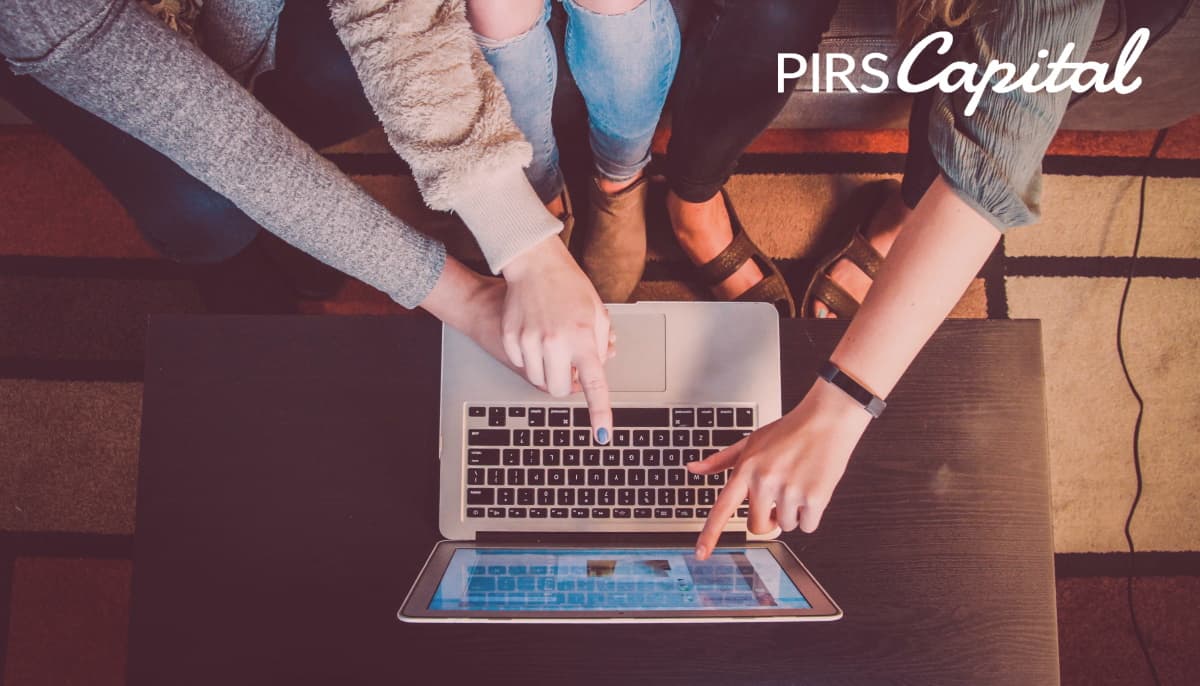 Did you know that out of all online purchases, customers return 15-40% of them? Even customers of a mega-retailer like Amazon return unwanted electronics, clothing, or even consumable products.
Have you ever wondered what happens to returned products? Amazon ensures that customer returns don't go back into the store for selling. Instead, other sellers can purchase products like pallets and then resell them online.
This is a simplified explanation of how Amazon liquidation works. Continue reading to learn more about how Amazon liquidates its customer returns and how sellers can profit from it. We also discuss where and how you can buy these returned items to sell on your page.
Don't Wait, Become a Satisfied PIRS Customer Today!
What You Need to Know When Buying Amazon Liquidation Pallets
As one of the biggest global retail stores, Amazon receives 2.45 billion monthly online visitors. A driving factor that has led to Amazon's success is its free returns policy. Customers who have bought any item weighing under 50 lbs. from Amazon can return it within 30 days after the purchase.
Often, these returned items remain unopened or in brand new conditions. Amazon doesn't put their returned stocks back into their virtual shelves despite staying unopened or unused. Considering Amazon's global reach, a high rate of customer returns can compound and lead to negative income.
To avoid losing money, Amazon liquidates the returned items instead. As we said earlier, Amazon sells these products as Amazon Return Pallets. These pallets come in truckloads and may contain random returned products or specific categories.
Buying Liquidated Amazon Products
You can only buy Amazon customer returns in bulk. You can order one to two pallets or an LTL or less than a truckload containing 10-12 pallets. A single pallet can be as high as 72 inches and weigh a maximum of 1,500 lbs.
You can also buy a truckload, which contains 26 pallets. Larger orders have bigger discounts. The prices of wholesale liquidation pallets are fixed or decided through an online auction marketplace.
Four Types of Amazon Returns Truckloads
As a buyer of Amazon truckloads from liquidation websites, you can choose the type of items that you want to receive. There are four main types:
High Retail
High retail truckloads hold 26 pallets of popular items for sale. However, these items come in a low count or quantity. Nevertheless, these items are most likely to sell quickly or at a higher value.
Many online sellers buy high retail truckloads for the quick sales of their content. However, since you'll get these items in only a few quantities, you're facing a low-profit potential.
Bigs
"Bigs" are truckloads containing large products. Each truckload has 26 tall pallets. These pallets may hold large appliances, furniture, display cases, televisions, and other large merchandise.
This is the best pick for your online store if you have a large area to hold and store liquidation products. It's an excellent choice for local store owners who have the space to accommodate and display a truckload of these large items.
Smalls
A "smalls" truckload contains many small items in Gaylord pallets. Because the items are smaller, they also come at a higher count for each one. These small products include items like accessories, sunglasses, and electronics.
You may even find valuable products like watches. You could even sell an assortment of them as "Amazon mystery returns" boxes later.
However, a drawback of buying a "smalls" truckload is that sorting, listing, and storing these products can be time-consuming. Even so, the large quantities and potential to contain valuable merchandise make these truckloads the best return on investment.
Clothing
The clothing department has one of Amazon's highest returns rates. In short, you'll receive a lot of clothing in good condition. Many will be in bags and are ready for resale.
The 26 liquidation pallets in a clothing truckload can hold up to 1,200 or more articles of clothing. It may also contain designer bags, accessories, belts, and more. Each truckload also includes garments for men, women, children, and sometimes babies.
How to Know Which Items Are the Most Profitable for Reselling
You're considering becoming an Amazon reseller. Buying random Amazon pallets for sale can lead to negative profits. To make the most out of your capital, ensure you get the best items for reselling.
The best way to know this is through thorough research. Find out which categories are the most profitable. Profitable categories include high ticket items, like furniture and home and garden inventory. Toys, appliances, electronics, and designer clothing can also get you a big profit.
New Sellers vs. Experienced Sellers: Choosing the Type of Products to Sell
If you're a new seller, it might be better to sell products in a field where you have no competition. Even if the products don't have any proven success, you can at least monopolize the sales.
However, if you already have experience with reselling, consider products with high success in sales. Even if the market is full of other competitors, you can use your strong seller rank to attract more customers. Note that doing this puts you at risk of getting lower profit margins.
You can use a product's Amazon Search Identification Number (ASIN) to learn if it has high or low competition. Look for the total number of sellers under the product's ASIN. Check under "Additional Information" at the bottom-right area of the listing.
No commitment or hard credit checks, apply today!
Why Choose High-Quality Amazon Products to Resell?
Whether you're a new or experienced seller, a good rule of thumb is to source quality products. Consumers enjoy receiving high-quality products. They may even leave glowing reviews on your page.
In turn, their positive reviews may attract more sales and set you up as a reliable, high-end reseller. Once you build prestige in the market, it'll be easier for you to increase your prices with a gainful knock-on effect on your margins.
On top of fueling recommendations and building trust with your customers, good product quality also cuts down complaints and returns. You won't have to worry about the returns you're selling returning back to your store. All these make it possible for you to grow your e-commerce store faster and more steadily.
How to Buy Amazon Return Pallets
You've done your research, and you know what products you want to sell. The next step is to figure out how to get Amazon return pallets for reselling. First, register for the Amazon Liquidation Auctions.
You'll have to submit a reseller certificate form with the application for the Amazon Liquidation Auctions to register. Wait for the approval of your application. In some states, resellers don't need a certificate because the state doesn't collect sales tax.
Once you've registered and received approval, you can start bidding on bulk lots right away. The pallets will include everything, including toddlers' toys, women's underwear, and footwear.
Cost of an Amazon Pallet
Like all other products in the market, Amazon pallets differ by industry, demand, size, quality, market value, and seller. Some Amazon liquidation stores have pallet prices starting at $100. Buying bulk pallets can cost you $1,000 to $7,000 or more.
Some pallets can cost as much as $10,000. However, if fewer people bid on them, some of these high-value pallets can sell at lower prices.
Now, you may ask, how can I buy Amazon returns if I don't have the capital? The good news is that PIRS Capital is here to help you out. You can learn more about the e-commerce funding options from PIRS Capital by following the link.
Where Can I Buy Amazon Returns?
As we mentioned, the best place to get items is through an Amazon returns auction. However, you can also buy returned items from liquidation company websites. Some examples of Amazon clearance stores include:
888
BlueLots
BoxFox
Bstock
BULQ
Direct Liquidation
Liquidation.com
Each of these websites has its pros and cons. Read about each one before choosing where to buy Amazon return pallets. Most are US-based and sell to the US-only.
Others sell Amazon pallets through auctions, while others charge fixed fees. Some offer free registration. Others may ask for a valid resale certificate or a business registration, depending on your location.
Tips for Amazon Returns Resellers
How do you become a successful reseller after you buy Amazon pallets for sale? Below are some tips on branding, pricing, and business practices to consider adopting.
Pricing
Price your items competitively to attract more sales. This pricing strategy is especially effective if you have a lot of competitors with higher seller rankings.
Selling at a lower price can help boost your sales and seller status. It's great for new Amazon sellers who need a big jumpstart.
The drawback of lowering your product prices is that it also lowers your profit margins. It can also create the image of your online store being "cheap." Once this happens, you may also find it challenging to increase your prices later on.
Branding
Don't become the reseller who is obviously just a reseller. People will more likely support e-commerce stores that have unique and attractive branding. Avoid building your brand around one product type only.
Buying customer return products will get you widely varying products. This is a limitation for sellers who make the mistake of building their e-commerce store around one product type. However, for others, it's a huge advantage because you can essentially create a brand that caters to many types of customers.
For example, you feature women's, men's, and children's clothing categories in your store instead of only women's clothes and bags. Instead of selling only outdoor gardening tools, you can expand your brand as a seller of home and gardening tools. A tip is to build your brand around a general category (lifestyle, sports, school & office supplies) instead of specific subcategories.
Inventory and Sales Strategies
To be a successful Amazon reseller, you should have a solid reselling and inventory strategy. Your inventory should always be circulating. Having too few or too many stocks of an item can cause harm, so make sure you know how much you need between restocking periods.
The best way to get a successful sales strategy is to start small. Start with one or two products, and then expand from there. When you take a step-by-step process, you'll understand better the strategies that work best for your business.
You'll have more time to experiment until you find the best approach as you scale your store. Taking a slower pace also allows you to make mistakes without putting your store at high risks. Thus, it's wise to get an expert's help when planning your inventory strategy.
Amazon Seller Ranking
All Amazon sellers have a seller ranking, even resellers. You can boost your ranking by using Amazon's fulfillment service, Fulfillment by Amazon (FBA). This service can handle all the menial tasks for you, including:
Storage
Picking
Packing
Shipping
Customer service
Returns
It's a great way to ease your workload as a reseller once your e-commerce store has grown in size. However, remember that FBA doesn't come for free. Ensure you consider the effect it has on your profit margins before you decide to use it.
Winning the Amazon Buy Box is another advantageous booster for your seller ranking. Being in possession of it means you are the best seller in the listing. To become a potential winner, you'll need the following factors:
Competitive pricing
Quality products
Fulfillment via FBA
Positive reviews
Keyword optimization in your listing
Is It Worth It to Buy and Resell Amazon Return Pallets?
It's worth it to resell Amazon returns from Amazon liquidation centers, especially if you're the type of person who is patient and consistent. Amazon has made it easy for buyers to return unused and unopened items. Doing this has also caused the Amazon retail arbitrage market to thrive.
How Much You Can Make Reselling Amazon Customer Returns?
Let's say you bought a pallet of shoes for $1,500. The pallet contains 100 pairs of shoes. This brings the price for each pair to $15 each.
You researched online and found that each pair of shoes has an MSRP of $30. You sell the shoes at a slightly lower price of $28 on your e-commerce store to garner more sales. Even at that competitive price, you'll earn $13 for each pair of shoes or $1,300 for all 100 pairs.
Now, imagine that you bought a truckload (26 pallets). If you had the same amount of profits for each pallet, you'd earn $33,800 for the whole truckload. Note: in this simplistic calculation, we have yet to include the shipping, tax, and other deductions.
Get the Capital You Need to Start
Today, many people earn from Amazon returns resale. You can also get a lot of profits from becoming an Amazon returns seller. Register to the Amazon Liquidation Auctions or get your stocks from other liquidation websites.
To find success in being an Amazon reseller, you should know the best products and liquidation websites. Invest in your branding, seller ranking, sales plans, and inventory strategy. Be smart with your pricing and make sure you know your numbers well.
For reliable funding, use e-commerce funding from PIRS Capital. We'd love to help you start your Amazon reselling business!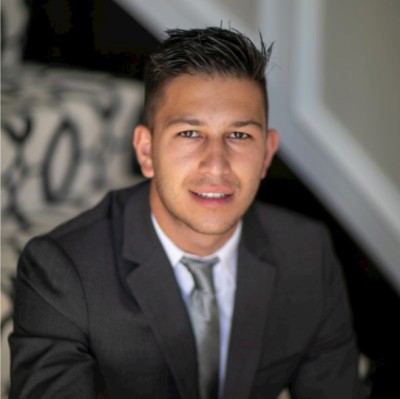 Written by: Mitchell L.
I work with companies that sell products on platforms such as Amazon, Shopify, Walmart, Ebay, Etsy, etc. I understand that every business is unique and thats why I form genuine relationships with owners so I can help them reach their goals and find success through our working capital solutions.
Ready to take control of your finance?