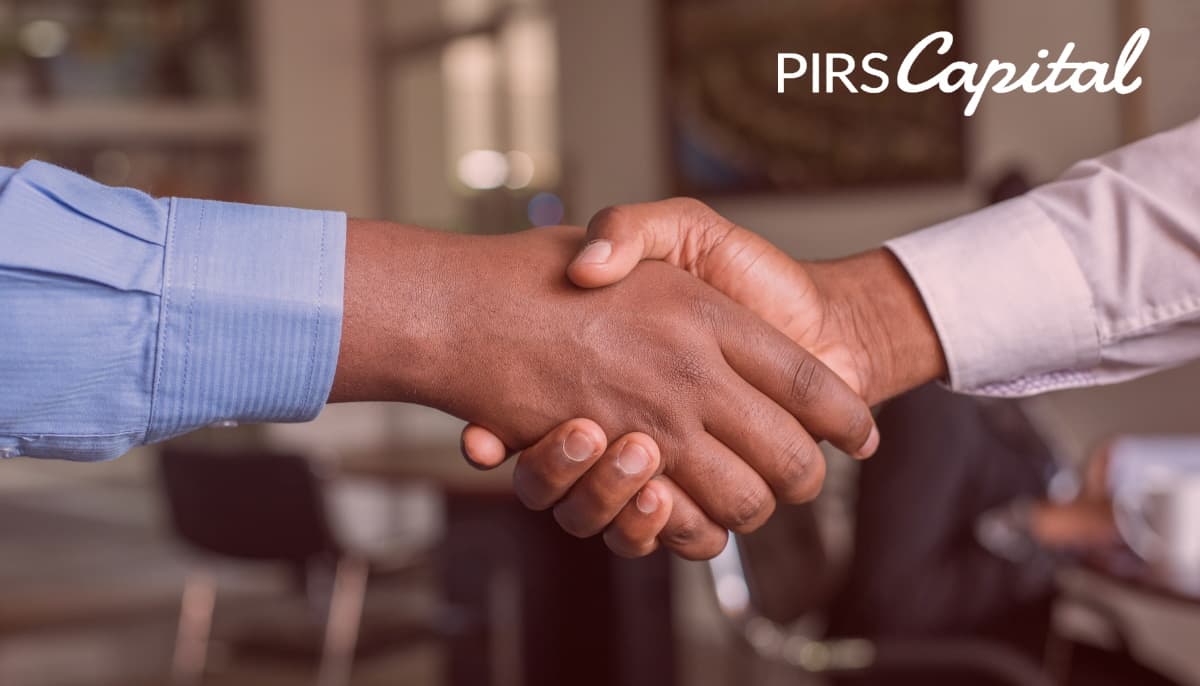 It's no secret that Amazon is a major player in the retail industry. More than 200 million unique monthly customers choose Amazon over any other retailer for their purchases. All retailers have at some point considered listing their products on the platform.
For merchants, the Amazon Marketplace has the potential to be both a blessing and a nightmare. Like any channel, selling on Amazon's pros and cons should be considered before you decide to register as an Amazon seller. will be examined in this article to see if the risk is worth the reward.
Don't Wait, Become a Satisfied PIRS Customer Today!
The Pros of Selling on Amazon
The following are some of the many benefits of selling on Amazon.
✔️ With a built-in community, you can reach a wider audience
There are 150 million Amazon Prime members and 300 million Amazon users. Over 90% of people who shop online in the United States have purchased something from Amazon at some point. By selling on Amazon, you gain access to a massive audience, some of whom are likely looking for exactly what you have to offer.
✔️ You gain from customers' faith in Amazon
As one of the first e-commerce companies, Amazon recognized that people need trust to pay money for a product they can't see and wait for in the mail. Consumer trust has been built on Amazon's return policy, product reviews, and seller ratings, all of which offer shoppers the confidence to buy.
Amazon prioritizes customers and develops strategies that propel the ecommerce industry forward. For example, it introduced fast delivery and continues to reduce the time it takes to complete orders.
✔️ You can easily expand into foreign markets
It's incredibly simple to start selling in other markets because Amazon is one of the largest and most trusted global ecommerce platforms. Over 100 countries are served by the company.
Most shopping cart systems are complicated to use when trying to grow internationally, but Amazon is a breeze. Others demand that you create a new shop for each language. That's a lot of work to put in when you don't even know how well the product will sell in that market.
By posting a listing on a local Amazon, any retailer may instantly see if their products appeal to a worldwide audience. They've thought of everything, from worldwide order delivery to specialized customer service. You don't have to worry about working out local payment systems, logistics, or operations, so you can focus on what you do best.
✔️ There are fewer inventory issues to worry about
You could ship all of your products in bulk to Amazon, and they would store, package, and ship them to your customers. Amazon has over 175 fulfillment facilities around the world.
The biggest advantage of this is that you won't have to worry about the logistics of transporting items. You can concentrate on other critical business processes while seeing your orders grow with delight.
For a fraction of what you'd pay otherwise, Amazon FBA (Fulfillment by Amazon) acts as your inventory warehouse, manager, and shipper. In addition to saving time and effort, your products will instantly qualify for Amazon Prime shipping and Buy Box priority, which will have a significant influence on your overall sales. Seeing the Prime logo is a tremendous motivator for customers.
✔️ Selling on Amazon is a simple way to get started in the ecommerce world
Starting a business on Amazon is quite simple. You won't have to worry about hosting your own website, setting up a logistics network, or getting your products to clients on time. Rather than having a full-fledged website, your Amazon store is represented by your product listing pages.
Even the savviest retailers face logistical challenges. If you have outstanding products but haven't yet built out your supply chain, Amazon can be a terrific alternative. Although using FBA involves a cost, it still allows you to benefit from Amazon's world-class logistics network, which it has built and continues to invest in.
✔️ You'll benefit from low-cost advertising
Every day, Amazon receives millions of visitors to their website, and you have access to them. Depending on your specialty and how busy the market is, you can begin selling right away without putting in any considerable marketing effort. Because the Amazon website functions as its own search engine, customers looking for your products will have no trouble finding you.
Having a curated presence can aid your efforts to leverage Amazon's massive customer database. Any effort you put into optimizing your listings can pay off handsomely.
No commitment or hard credit checks, apply today!
The Cons of Selling on Amazon
Selling on Amazon has the following disadvantages:
❌ There is a lack of control
You don't get to make the rules when you sell on Amazon; Amazon does. And Amazon has the power to alter the rules at any time. Amazon benefits from the policies set by the company. If Amazon's policies affect your business, you're merely collateral damage.
Because of Amazon's constant focus on customer retention and satisfaction, businesses could suffer the consequences. Amazon has shut down the accounts of sellers who posted fake negative reviews. Additionally, some customers were dissatisfied because FBA shipped an inferior product from another seller to fulfill their purchases.
An account can be closed quickly, but proving your innocence can take months or even years. Many e-commerce businesses were left without revenue and hundreds of thousands of dollars in inventory when their Amazon accounts were shut down.
❌ There is stiff competition
There are so many sellers on Amazon since it is such a well-known brand. And you'll always be up against fierce competition unless you're selling rare or unique products.
In addition to selling its own products, Amazon also processes the products of other companies. After analyzing it, the organization can use the data for product development. An item you sell on Amazon will almost certainly be recommended over yours if Amazon builds its version of the product.
❌ Amazon has huge product preparation requirements
Products arriving at the warehouse for fulfillment through FBA must meet a specific set of criteria established by Amazon. All your products must be properly prepared before being sent to Amazon, including their packaging, labeling, and shipping per the FBA inventory storage rules. Some of the details can be a little confusing.
❌ There are many scammers that target Amazon sellers
Scams committed by unethical site users are another source of concern. At the beginning of a busy selling season, a scam involves someone placing a high number of orders in an attempt to clear out your inventory, then returning them when you are out of stock. Other merchants have taken their sales or even taken control of other people's product listings once they were hijacked.
❌ During times of high demand, FBA restricts access to warehouse space
When considering the pros and cons of Amazon FBA fulfillment facilities, this is something important to keep in mind. A lack of warehouse space forces Amazon to limit the number of items that vendors can stock over the holidays. Because of this, your sales potential decreases during the busiest season in your business. In addition, FBA has the power to restrict your stock during other periods.
Amazon intends to focus on picking and packing tiny, high-volume items with a high turnover rate. FBA can tell you to remove your products from its warehouses if they aren't moving fast enough. That might have a devastating effect on your business.
There is a monthly fee for long-term storage
Amazon isn't a fan of stockpiling products. It is, therefore, more expensive to buy things that have been sitting around for extended periods. However, long-term storage expenses need to be factored into your ongoing budget to ensure that FBA is still financially viable for your business goals. You'll also be charged for storing things that aren't currently for sale, and your metrics will be badly affected as a result.
Ready to Start Selling?
The above Amazon FBA pros and cons highlight that your online sales can soar if you know how to use its power appropriately and have products that are profitable for it. Even though there are disadvantages to the marketplace, you will run into similar issues with Amazon's competitors. So, weigh your situation carefully and decide if the benefits of inventory management and a wide customer base outweigh the cons.
Investing in your Amazon business is a must if you want to flourish in the marketplace. Entrepreneurs who want to grow their online businesses can rely on PIRS Capital for financial assistance. To schedule a consultation, contact us right away!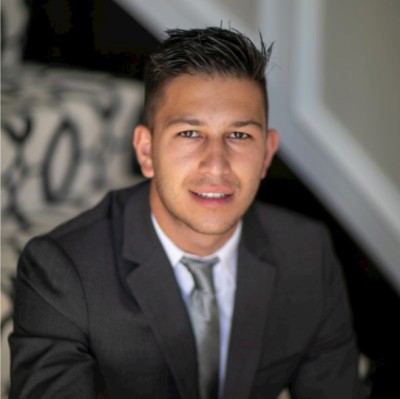 Written by: Mitchell L.
I work with companies that sell products on platforms such as Amazon, Shopify, Walmart, Ebay, Etsy, etc. I understand that every business is unique and thats why I form genuine relationships with owners so I can help them reach their goals and find success through our working capital solutions.
Ready to take control of your finance?