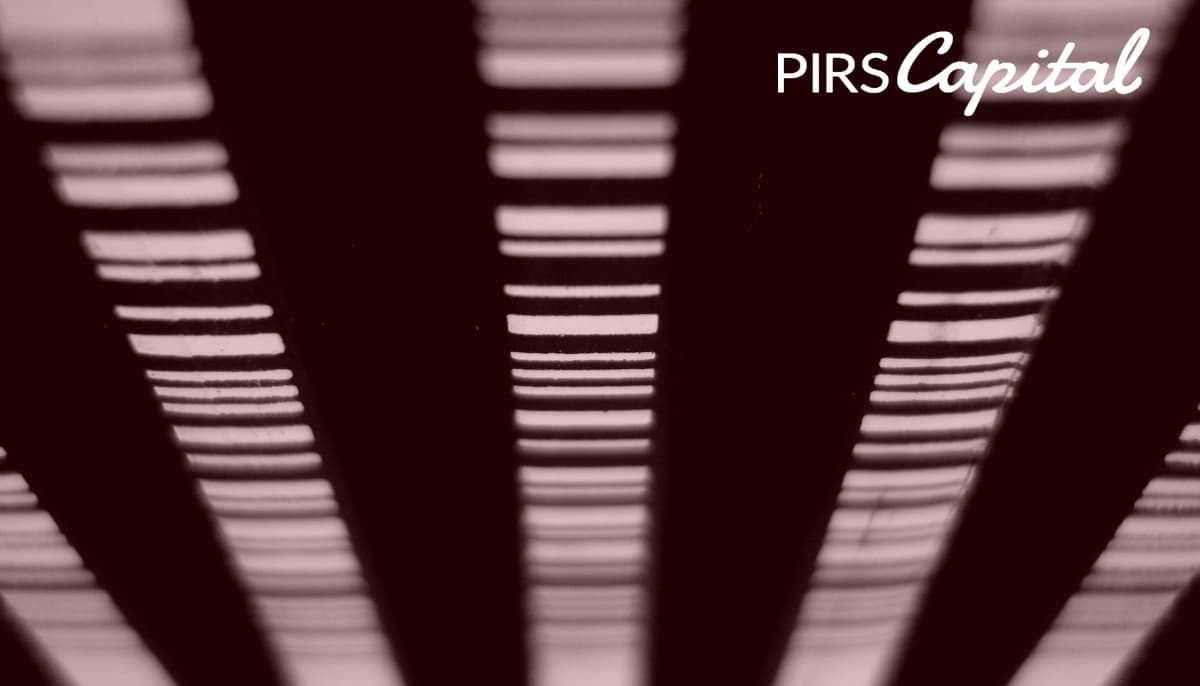 Demand for new products has exponentially increased due to global economic expansion and expanding consumerism. To ensure timely delivery, inventory management and logistics are getting more sophisticated.
Any e-commerce business that wants to prosper and become a leader in its sector must provide fast and reliable delivery. Fast and free shipping is becoming a standard feature of internet shopping and a marketing pillar.
To match consumer expectations for fast and free shipment, you must track your items from manufacturer or distributor purchase to delivery to the client's door. Your product must have a UPC to help you. These are codes assigned to products to help the seller and customer to do exactly that, to track.
UPCs include GTINs(Global Trade Item Numbers), MPNs(Manufacturer Part Numbers), and brand names. The UPC is a US GTIN.
Don't Wait, Become a Satisfied PIRS Customer Today!
UPC Explained
What is a UPC code? The Universal Product Code (UPC) is a 12-digit barcode widely used in the United States, including Amazon. Indeed, it is on the cutting edge, forcing all suppliers to sell new products to obtain a UPC. Amazon uses these UPC numbers to identify products in its inventory.
You know what it does, but what exactly does it entail? A UPC typically consists of two parts:
A distinct number
A barcode that machines can read.
UPC can be found on any item, as their name suggests. You've most certainly seen them on things you've purchased in grocery shops and retail establishments. In general, there are three different sorts of UPCs to be aware of:
UPC-A codes are made up of 12 digits, the first six of which are your company's distinctive prefixes.
UPC-E codes can contain up to 12 digits in total, but they can also have fewer. Your company's unique prefix is still the first six numbers.
GTINs (Worldwide Trade Identification Numbers) are global trade numbers that have grown in popularity in recent years. GTIN-12 is the typical 12-digit UPC.
The main difference between the two systems, UPC-A and UPC-E, is that 0s do not appear in the UPC-E, whereas 0s appear in the UPC-A. Check at the corresponding GTIN to see this difference, as the 0s will be hidden within the GS1 barcode.
Currently, UPC barcodes are used within the jurisdiction of the United States and Canada because most nations prefer EANs, even though Amazon UPC codes may be scanned.
In reality, UPC was developed in grocery stores to help with the logistical process of:
Inventory control
Shelf restocking
Checking things out
Is it always necessary for Amazon Sellers to have a UPC?
Except for one product, all products sold on the Amazon marketplace require a UPC. You can earn a GTIN exemption if you create your brand and register it with Amazon.com through the Brand Registry Program. Sellers can use this option to add products that do not have a UPC number.
Furthermore, just because your product requires a UPC doesn't mean you have to purchase one or label it with one.
If you buy from a dropshipping, wholesale, or retail arbitrage company, the packaging of your products will very definitely already contain a UPC to scan. In this case, your items are very certainly already in the platform's system, and all you need to do is add them to the relevant listing.
You will not need a UPC if you do not use the FBA program and instead fulfill your orders yourself. If your products do not already have a UPC, you will need to obtain one before registering your product listing. However, you are not required to add a barcode to each item.
When is a UPC not required for Amazon sellers?
Customers and the Amazon platform benefit from UPCs since they make it easier for them to identify the product you're selling. It's especially useful in a crowded market where there could be thousands of identical but distinct items; in such a case, you might have to buy UPC for Amazon.
If an Amazon seller has invented a new item or sells private-label things that they purchased or had made on their own, each choice of their goods must have a unique UPC number. Until they acquire a precise numerical 'check,' shoppers and businesses will be unable to hunt for and identify products.
If Amazon sellers are reselling items that already have a UPC affixed to the back of the product or its packaging, there is no need to purchase a new UPC. Users can use the UPC approach to list their products and enter the actual number in the item ID field.
If the exact product being sold by Amazon merchants is already on the site, they will not need to develop a new item page to support it. In this case, merchants may use their existing Amazon listing ASIN (Amazon Standard Identification Number).
If Amazon sellers do not have physical possession of the product they are selling (for example, dropshipping), they can obtain the UPC number from the manufacturer or supplier. In certain cases, the number can be determined simply by looking up the item online or in a store. However, make certain that the items you wish to sell are compliant with the code. Consult your manufacturer or supplier before implementing the code if you are unsure.
No commitment or hard credit checks, apply today!
Generating a UPC
So how to get a UPC code for your product?
It's critical to understand how to create UPC codes before you purchase UPC codes. To receive a UPC, contact the GS1 organization. GS1 is made up of approximately 100 regional organizations, including GS1 US.
How to Purchase UPC Codes for Amazon
If you can't generate your own UPC and are worried purchasing one might cost too much, fret not. Companies like Pirscapital will assist you with funding to go forth without worrying about costs.
Step 1: Prefixes for Companies
Obtaining a GS1 corporate prefix is the first step. This is a unique identification for the product's maker. The producer's prefix will be used on all products. It will also be uniform across all product barcodes. Products always start with the company's prefix.
A business owner might pursue a company prefix in several ways. One option is to buy barcodes. To avoid fraud, you must verify the transaction's legality before purchasing UPC. You'd be in big legal trouble. Informal prefixes may also affect your supply chain's image and cast doubt on your brand's genuineness.
Purchasing UPCs directly from GSI is the most secure and reliable method. The GS1 website has simplified the procedure of receiving the codes.
The setup fee is roughly $250. Depending on the number of items you plan to sell, the cost might reach $10,000. GS1 also charges $50-$300 for renewal and maintenance.
While it may be tempting to hunt for cheaper UPCs, the risk is significantly greater than ordering through GS1.
Step 2: Enter the Product Number
Give each of your retail products a unique product number. GS1 will supply a seller with a particular number of digits to create their numbering system based on the projected quantity of products sold.
An ASIN is generated from this collection of digits, and the seller can correlate it with their own Stock Keeping Unit (SKU). The switch from Amazon ASIN to UPC allows merchants to customize their company's prefix. The standard method assigns a unique product number to each SKU.
Amazon requires that the corporate prefix and the unique product UPC number total eleven digits at all times. The "check digit" is the 12th digit of a barcode. The number is calculated using the barcode's eleven digits using the UPC digit calculator.
Step 3: Showcase
The next step is to design your product's barcode. GS1 delivers a digital barcode file for sellers who cannot package or label their products. Remember that Amazon is a technologically advanced company that may have utilized robots to prepare your cargo. So, the faster they finish, the sooner your things will be up and for sale.
Sellers that have properly labeled and wrapped their goods are willing to accept adhesive barcode labels. The barcodes used for this assignment must be visible and match the GS1 database exactly.
Step 4: Barcodes
The retailer can order barcodes after the first three steps. Some websites offer barcode label printing. The next stage is a barcode on a product that can be easily recognized and scanned. The procedure's UPC positioning is crucial. Amazon has particular criteria for putting the codes. Amazon frequently specifies how and where to guarantee the merchant does it right. If the barcode checker does not recognize the product at the start of the procedure, it becomes obsolete.
What's Next?
Now that you know how to get UPC codes for Amazon, the next step is to physically, digitally, or both attach them to your merchandise.
Save the UPC as a JPEG and the number in a spreadsheet for digital use. Enter it in the "ProductID" field on Amazon and select the code type from the dropdown menu (e.g., ASIN, EAN, GCID, GTIN, UPC).
If you use Amazon Fulfillment, you must physically attach the UPCs to the products. Order sticky barcode labels, print the UPC images, and apply them to the goods. Make sure it's visible and scanned easily – front or rear is OK, but no sides.
This will allow anyone to see your product when they perform an Amazon UPC lookup.
Final Thoughts
Amazon is always assessing its catalog and cleaning up massive messes to maintain and improve the authenticity of the products traded on the site. Customer satisfaction is at the core of Amazon's business.
As a vendor, you must ensure that your account conforms with the constantly changing policies. This is why it helps to have UPC trackers in place.
Are you ready to launch your Amazon start-up? At PIRS Capital, we offer capital options for start-ups and small businesses. Give us a call, and we'll walk you through your options!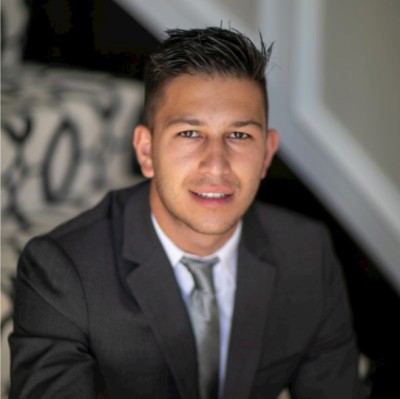 Written by: Mitchell L.
I work with companies that sell products on platforms such as Amazon, Shopify, Walmart, Ebay, Etsy, etc. I understand that every business is unique and thats why I form genuine relationships with owners so I can help them reach their goals and find success through our working capital solutions.
Ready to take control of your finance?