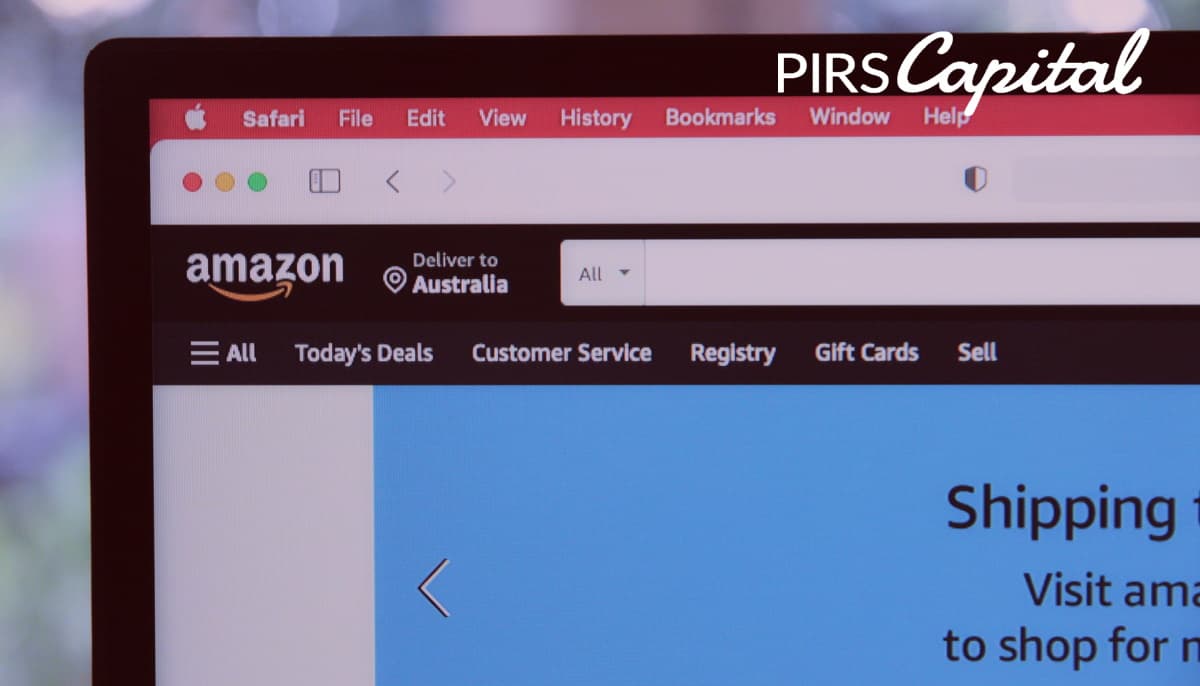 Are you wondering how Amazon and its partners can organize and ship the right products to their customers? It does in many ways, and one of them is ASIN. Amazon assigns an ASIN code to each product to organize its catalog. But what are ASINs?
If you want to sell on Amazon, you need to know what ASIN means, and it's one of the first things you need to be familiar with to have a successful brand.
Don't Wait, Become a Satisfied PIRS Customer Today!
What Is an ASIN on Amazon?
An Amazon Standard Identification Number or ASIN definition is as follows: It's a 10-character code composed of numbers and alphabets that uniquely identifies Amazon's partner's products. This means if you want to sell on Amazon, you need to assign an ASIN for each of your products by creating a new code or using an existing one.
However, you need to note that even if Amazon and its partners recognize ASIN, it's not globally acknowledged. Therefore, an ASIN number on Amazon can change depending on the location of your marketplace. For example, if you're selling the same items in the US and Japan, expect the ASIN to be different for each country.
Amazon FNSKU vs. SKU vs. ASIN
Most of the time, sellers and customers confuse ASIN with FNSKU and SKU.
FNSKU
FNSKU stands for Fulfilment Network Stock Keeping Unit. It's a barcode used to identify a product to a seller. Unlike ASIN, FNSKU is unique to a seller. You'll not have the same FNSKU as another seller. It separates you and the products in your listings from others on Amazon. The ASIN sticker on each product is commonly used for FBA purposes to easily track products in the fulfillment centers.
FBA
Additionally, FBA or Fulfillment by Amazon is a storage and shipping center by Amazon to help account owners sell their products. The sellers ship the products to the fulfillment centers designed for FBA services. Amazon then handles receiving the products, packing, and shipping them to the customer. Even after-sale processes like returns and refunds are taken care of by the customer service of Amazon through FBA.
SKU
SKU is often confused as a shortened version of FNSKU. However, they are different. SKU is a unique code and can be a short description that sellers use to track down their products. For example, if you're selling a bag that you've posted on September 12, you can write down an SKU as BagSept12-2021. Other sellers add prices, and some want simpler codes. It is entirely your choice, as long as you can easily track and identify your products. It is far from an ASIN where the code is standardized in Amazon. SKU is unique to you for your benefit.
Why ASIN Is Important To Its Sellers
Although creating ASINs and organizing them takes time and effort, it greatly benefits the seller. Here are some of the benefits of using ASINs:
Standardized Product Code – For every marketplace, the product code is systematized, and you can set up listings with just an input of an ASIN.
Quick And Easy Product Identification – Upon shipment, FBA will successfully update inventories on product status given the ASIN number. Also, customer support will help your buyers track the accurate description of the product given the Amazon order numbers and the ASIN codes.
Prevents Counterfeits – Low-quality products can be identified to the seller of the product only.
Controls Resellers – A unique ASIN will control distributors, wholesalers, and retailers. Amazon suspends any unauthorized resellers.
Competition Awareness – With the use of an ASIN number, you can also check out your competitors to see the price range of your products so you can come up with strategies to make your way into the market and get more customers.
Where To Create a New ASIN or Use an Existing One
Before you list a product on Amazon, you can create a new one or use an existing ASIN. ASIN is unique to a product but not to a seller. So, if other people are selling the product you want to sell, you can use the same ASIN. Amazon forbids the creation of a new ASIN when there is an existing one. If you ignore the existing ASIN, your selling account can be suspended.
Using an Existing ASIN
Retailers and resellers can use an existing ASIN in their listings as long as they're authorized to resell the product. To use an existing ASIN, here are the steps you can follow:
Create a listing by clicking on the "Add a Product" tool in your Seller account.
Search for an ASIN by typing the product's name, description, model number. But, if you know the ASIN of the product, you can directly encode them.
Double-check the ASIN number to make sure it is an exact match product. If you've chosen the wrong ASIN, your customer might expect a different product, and you may end up with negative feedback.
How To Create an ASIN on Amazon
If you're listing a new product, you'll be needing a new ASIN. Most of the time, new ASINs are made by new brands and manufacturers. However, if you've sourced out a product that doesn't exist on Amazon, you can create a new ASIN. Here are the steps you can follow to create your new ASIN number:
Click on the "Add a Product" tool on your seller's account.
Click on the "Create a new product" option.
You'll then be directed to fill out a form containing your product information – name, brand, color, size, material, and other descriptions.
You also need to put a unique EAN and UPC. They are unique barcode numbers for your product.
EAN stands for European Article Number but is now recognized as International Article Number. It is a 13-digit barcode number used to identify a product globally.
On the other hand, UPC stands for Universal Product Code. It is a 12-digit barcode number used to identify a product used only in the United States and Canada.
Once you've filled out the form and submitted it to Amazon, they will assign your product an ASIN code and publish a product details page. Then, you can use the code for your product as you list the item, and other resellers can use them.
No commitment or hard credit checks, apply today!
Do You Need a Product ID To Create an ASIN?
A product ID is not a requirement to sell on Amazon. It's a code that identifies your product in a country or internationally. It includes:
UPC (Universal Product Code)
ISBN ( International Standard Book Number), or
EAN (European Article Number)
On Amazon, you can check if the product you want to sell already exists. If it is the same with an existing product listing, you can add your product to the product detail page without an ID.
However, if your product doesn't have any match, you can request a GTIN exemption and add your product. If Amazon qualifies you with the GTIN exemption, you can list your product, and they will create an ASIN number for it.
An additional requirement by Amazon for products without UPC or GTIN is to have an Amazon barcode known as the FNSKU in the packaging for identification in the fulfillment centers and easy management of inventories.
ASIN Product Relationships
ASINs can be organized through relationships between products. It's a parent-child relationship, emphasizing hierarchy to give an Amazon catalog and inventory a structure for their product listings.
To learn more about the relationship, here is an explanation of a parent and child ASIN:
Parent ASIN
A parent ASIN is not the buyable entity of a product listing. The FBA and sellers use it to manage the inventory. For example, the product listing is for bags of different sizes. The parent ASIN is the identifier of the FBA for the product in all sizes, but each size has its different ASIN, which will be discussed as the child ASIN.
Another great use of a parent ASIN is to avoid having different product listings of a product that only varies in color and size. It allows potential buyers to see your product in different variations. This is so customers can have many choices and buy all the options available.
Child ASIN
A child ASIN is a product from a variation of the parent ASIN. Each child ASIN is from the same parent but can vary in size, color, and material. For example, a child ASIN is assigned to each color of the same bag product together with an Amazon item number. It allows sellers and the FBA to manage the inventory for each variation. The sellers can identify the best-selling variation and have additional stocks for future buyers.
How To Find an ASIN


You can still find an ASIN code even if you're not listing a product. Do this through the search box on Amazon's homepage. Then, you can type in the product name, model, UPC, or EAN. When you find the product match, you can click on the "Product's detail page," where the ASIN can be located in the middle of the page.
You can also use the web address to look up the ASIN of a product. The ASIN is usually in the web address. For example, amazon.com/dp/HY769G1TK8/ref, the ASIN code is the "HY769G1TK8" or the 10-digit mixed characters.
But if you want to unveil ASIN codes in bulk, you can use lookup tools for more accessible and convenient searching. You can research the available ASIN tools online.
What Is Reverse ASIN Lookup?
A reverse ASIN lookup is a tool used to help sellers get keyword suggestions from a competitor's product listing. You can copy and paste the product ASIN or URL to the Amazon Reverse ASIN search tool to use it. Then, once you press the search button, the keywords of the product listing will automatically appear.
Why Is Reverse ASIN Lookup Important?
Competitor analysis is a strategy most sellers use to learn about the product and your target customers. You'll learn their ranking and strategies that can help you know your selling status and improve it.
Amazon's New ASIN Quantity Limits
Amazon has recently implemented a new policy of rejecting shipment of ASINs by third-party sellers. According to the policy, FBA can limit the maximum quantity shipped to the fulfillment centers for a select group of ASINs. The sellers implemented the limits to avoid sending products with high inventories with low customer demand.
This is because the products tend to be stuck in the fulfillment centers for six to twelve months or even longer. The policy also includes implementing storage fees for semi-annual and long-term storage.
Therefore, when creating a shipment under an ASIN with a quantity limit, make sure that you'll not exceed the maximum quantity to avoid paying other fees. However, the quantity limit can still change over time based on the product performance.
If your product is low on demand, move on to on-trend products. You can look for Amazon's top-selling products to get an idea of what's currently selling fast.
Not All Product Have an ASIN Code
Most of the products on Amazon have an assigned ASIN code, but book items are an exception. They are often referenced by their ISBN or International Standard Book Number. It tracks the book to stores, libraries, and other distributors.
Get the Funding You Need
If you're new to Amazon, you need to learn about ASIN to assign the correct code to your products and avoid getting suspended from the platform. ASIN is an excellent identifier for you and the FBA to track your products and manage inventories.
If you're still having trouble funding your shop and getting products, PIRS Capital can help you out with our fast cash loans. We assist small business owners and establish long-term relationships with them as they grow.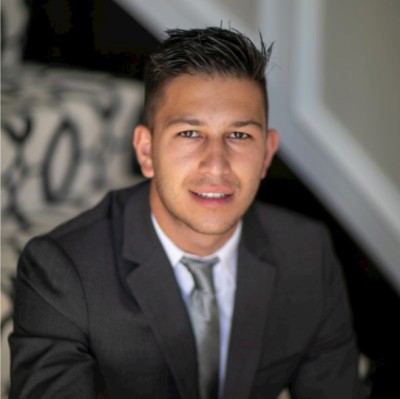 Written by: Mitchell L.
I work with companies that sell products on platforms such as Amazon, Shopify, Walmart, Ebay, Etsy, etc. I understand that every business is unique and thats why I form genuine relationships with owners so I can help them reach their goals and find success through our working capital solutions.
Ready to take control of your finance?