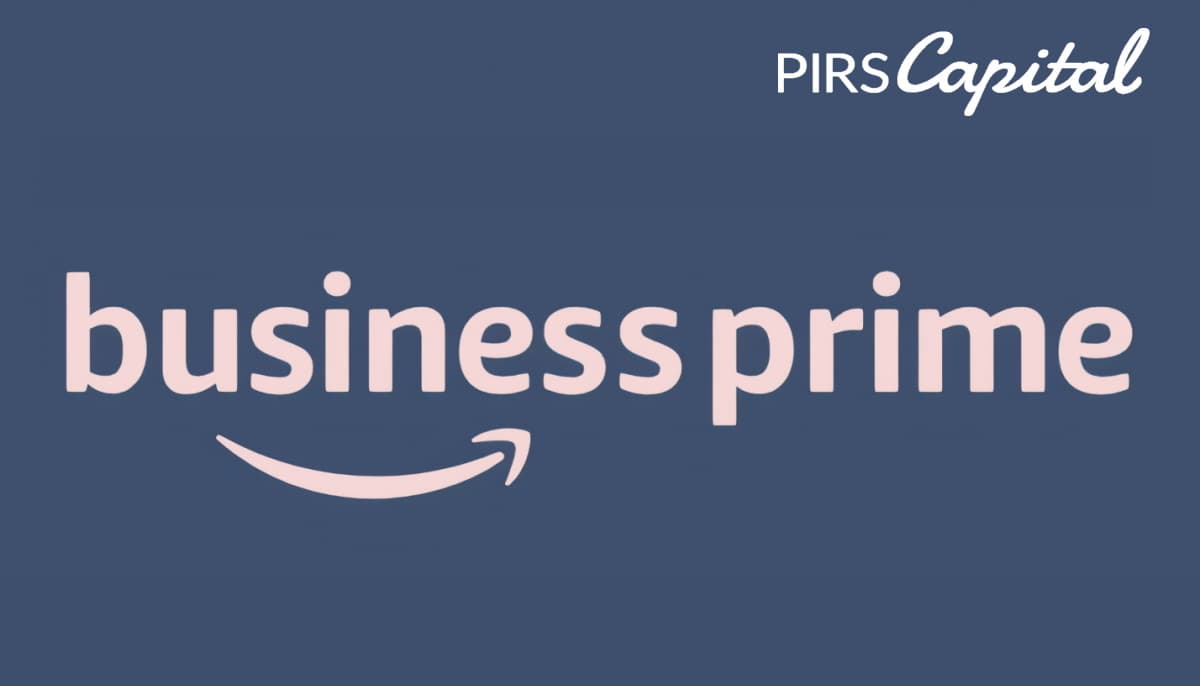 If you're planning to start a small online business on Amazon, you can choose from two Prime account options: Amazon Prime or Amazon Business Prime. These are membership programs made for shoppers and business owners so they can enjoy benefits from Amazon. However, it's not always easy to understand their difference.
This article will discuss how they work and how they differ to help you decide which one you should use for your business.
Don't Wait, Become a Satisfied PIRS Customer Today!
What Is Amazon Prime?
Amazon Prime is an annual or monthly paid membership program offered by Amazon to its users. Subscribed members are called Prime members. They can access various Amazon services and extra features that ordinary Amazon shoppers don't. For example, a Prime member can enjoy free two-day or same-day shipping on eligible purchases.
Prime members also have unlimited access to new services like Prime Wardrobe and Prime Pantry. You may also stream movies, shows, and music you like. Members also get to enjoy the Prime Day crazy offers exclusively available in exchange for the Amazon Prime Business membership cost.
This membership is available internationally, including countries like:
| | |
| --- | --- |
| US | UK |
| Japan | France |
| Spain | Austria |
| Mexico | China |
| India | Canada |
| Australia | Italy |
| Singapore | Germany |
| UAE | Netherlands |
| Others | |
Amazon Prime Benefits
Subscription to Amazon Prime unlocks many benefits for entertainment, shipping, and shopping services:
Shipping Services
Prime Day exclusive to Prime members offering massive discounts
Same-day or two-days delivery on eligible orders in the US
Free no-rush shipping for not urgent orders
Free delivery on all eligible pre-ordered items on their release dates in the US
Free same-day delivery on eligible zip codes
Shopping Services
Amazon Dash Prime to use Dash Wan
Prime Day for access to deals during annual Amazon sale event
Prime Early Access for an exclusive 30-minute early access to lightning deals
Amazon Fresh access for fresh grocery orders and free delivery for eligible amounts
Prime Wardrobe to try eligible clothing items before buying
Prime Photos with unlimited storage on Amazon Drive
Whole Foods Market access with discounts and two-hour delivery
Prime membership sharing for adults living together under Amazon Household
Entertainment Services
Amazon Music Unlimited access in discounted monthly plans
Amazon Channels access for additional monthly payment
Access to Prime Music with thousand of playlists and songs and no ads
Unlimited access to Audible channels for original audio music and playlists
Access to popular TV series, shows, movies, and Amazon originals
Prime discounts on pre-order video games and new releases and free games to play monthly under Twitch Prime
Borrow books, magazines, and more from Prime Reading Library
Early access to new books monthly from Amazon's First Reads picks
Discounted access to Amazon Kids+ for thousands of kid-friendly materials
How Much Is An Amazon Prime Membership?
The Amazon Prime membership has an annual registration fee of $119 or a monthly payment of $12.99 for a year. Amazon also offers Prime membership for students with a discounted per annum registration fee of $59 or a monthly payment of $6.49.
Amazon offers a 30-day free trial for interested members for unsure online shoppers. This way, you can take advantage of the benefits of the membership and decide if it meets your expectations and corresponds to your needs or not.
How To Sign Up?
To sign up for an Amazon Prime account, follow these three simple steps:
Go to Amazon Prime's page.
Click the "Sign-up" button.
Provide the necessary details and complete your desired monthly or annual payment plan. Follow all on-screen instructions and finish signing up.
No commitment or hard credit checks, apply today!
Pros and Cons of Amazon Prime
Before deciding to get Amazon Prime, here are the pros and cons you should be aware of:
| | |
| --- | --- |
| Pros | Cons |
| ✔️ Free faster deliveries | ❌ Subscription is automatically renewed |
| ✔️ Access to Amazon Prime Video and originals | ❌ Product listing is limited |
| ✔️ Free books and gaming content | ❌ Usually best for frequent shoppers |
| ✔️ Access to early offers and deals | ❌ Requires a card or online purchase |
| ✔️ Regular discounts | |
What Is Amazon Business Prime?
Amazon Business, also called Amazon B2B Prime, is the free version of Amazon Prime but is business-focused. With it, Amazon brands purchase stocks in a more streamlined manner to access lower costs and discounted prices for business products. All registered businesses can experience a tailored procedure to shop for products and other services.
Business Prime offers products like lab equipment, food services, IT solutions, and more at discounted prices. It also has benefits like employee logins, document collaborations, corporate credit, and many others. You can even add multiple team members to one single B2B Prime account for the shopping convenience of products and services on Amazon.
Amazon users can create a free Business Prime account to become registered sellers and enjoy its benefits. The account has Business Analytics tools you can use for sales monitoring, tracking spendings, making required adjustments, and developing future plans. In addition to this, other benefits are as follows:
Granting users access to make purchases
Choosing consolidated shipping and delivery for large products to your home or business address
Opening an Amazon Corporate Credit line
Setting up approval procedures and spending caps for purchases
Setting preferred product suppliers
Currently, Amazon Business is available in eight countries:
US
Japan
UK
Germany
Italy
Spain
India
France
Amazon Business Prime Benefits
Registered Amazon Business sellers can fulfill orders easier by using the Fulfillment by Amazon (FBA), where their products will be shipped to a warehouse. Through FBA, when someone orders, Amazon is the one to pick, pack, and ship the product to the buyer. However, sellers will still be subjected to fees depending on the order and the product.
Generally, an account's overall benefits and usability depend on the Business Prime membership plan. But all plan levels are similar in terms of shipping and shopping benefits.
Shipping Services
Faster delivery for a discounted price
Free Amazon Day delivery
Free one-day, same-day, and two-day shipping on eligible items
Free consolidated shipping for 3-5 days
Shopping Services
Early access to Lightning deals
Prime Day deals
Aside from these, there are also secure Amazon WorkDocs you can use to collaborate receipts, invoices, and other relevant documents. Amazon WorkDocs is available in the forms of:
Essentials: For one account user with 250 GB of space
Small: For three account users with 750 GB of space
Medium: For five account users with 1.25 TB space
Enterprise: For ten account users with 2.5 TB space
Amazon Business Prime Incentives
Aside from the different service benefits, Business Prime members have access to other features they can enjoy, including:
Extended Terms: Members can request "Extended Terms for Pay by Invoice" to extend payment terms according to their plan and set it to 45-60 days.
Amazon Business American Express Card: Members can easily apply and get an American Express Credit Card they can use. No additional costs or annual fees will be charged to the members.
Business Pricing: Product listings cost differently for Business Prime. Members can get great discounts on many products and view multiple offers from different sellers on a single page. These discounts are helpful for bulk purchases on selected items.
If you want to check which items are discounted, you can access "Request a Quantity Discount" from the seller's shops.
Guided Buying: Administrators of a Business Prime account can choose and mark preferred suppliers and products. With Business Prime, they're also allowed to set restrictions on select product categories and do more to enhance their buying experience. This also improves compliance and secures suppliers.
Business Delivery: Business Prime members can enjoy fast and efficient deliveries, including one-day, two-day, same-day deliveries, and more. They can also enjoy free deliveries on special items and even discounted expedited delivery to their addresses.
Spend Visibility: This is powered by AWS Quicksight. It allows visualization and recording of the account's spending, making it easy to track and analyze spending trends and data.
Cost of the Amazon Business Prime Membership
Signing up for an Amazon Business account is entirely free and can be done in a matter of minutes. In addition to this, Business Prime offers more packages for more business solutions. There are different packages to choose from depending on the number of users of the account and other benefits:
Essential – $179 annually and can support a max of 3 users
Small – $499 annually and can support a max of 10 users
Medium – $1,299 annually and can support a max of 100 users
Enterprise – $10,099 annually and can support a max of 100 users
Public Sector – $3,499 annually and can support a max of 100 users
Small business owners can also start on a 30-day free trial period. This way, you can experience the benefits first and decide if it matches your needs and expectations before subscribing.
How To Sign Up?
Signing up for this membership include more steps:
Create an Amazon Business account or log in if you have an existing account.
Go to the Business Prime page.
Click "Sign In to Amazon Business."
Follow all instructions and pay for your preferred subscription plan.
Pros and Cons of Amazon Business Prime
Here are the advantages and disadvantages of Amazon Business Prime:
| | |
| --- | --- |
| Pros | Cons |
| ✔️ Optimized B2B features | ❌ Fees of 6-15% depending on the product category and excluding FBA fees |
| ✔️ Free account | ❌ Tight competition with other sellers |
| ✔️ Amazon WorkDocs for collaboration of documents | ❌ Limited communication with customers and sellers |
| ✔️ Business pricing with discounts | |
| ✔️ Business delivery | |
| ✔️ Access to FBA feature | |
What Is Business Prime Duo?
Amazon users with registered personal accounts can sign up for a Business Prime Duo. It's a Business Prime plan for only one user. The cost of this Amazon Business Prime Duo starts at $69 per year. The usual Business Prime plan immediately follows this plan, the Essential plan being the starting level.
Prime Duo gives the same benefits we've mentioned before. The only difference is that this plan is only for one user, unlike the others that can support more than one user.
Amazon Prime vs. Business Prime
Amazon Business and Business Prime are directly connected since the latter starts with the former. However, Amazon Prime and Amazon Business Prime are entirely two different programs. The differences between the two in terms of different factors include:
Home Page
A customized home page is offered for Amazon Business users, so Business Prime members also experience the same. This is an excellent feature for ordering corporate business items since it makes things more organized and easy to use. On the other hand, Amazon Prime has the same original Amazon home page.
Number of Account Users
Amazon Business and Business Prime both allow adding multiple users into one account. There are Business Prime plans you can subscribe to that allow more than one user. This is a good feature, especially if you want to add multiple persons to optimize procurement processes. Amazon Prime, on the other hand, doesn't allow multiple users. Prime members can only share their accounts with one person living under the same roof.
Membership Cost
Amazon Business account vs. prime works this way: Although signing up for an Amazon Business account is for free, you'd still need to purchase Business Prime plans to enjoy more benefits for your business. Amazon Business Prime costs more than Amazon Prime, except for the Prime Duo plan that starts at $69. You can also choose between six plans for Business Prime, including the Duo, while Prime only has one.
If you're a small business owner and with limited funds, these plans' costs might be a little too much for you. You can always request help from funding platforms like PIRS Capital if you need additional funds. You can apply for additional capital you can use for membership registration and grow your business.
Pricing Discounts
With Business Prime, Amazon gives business owners exclusive access to business-priced items. Members can also enjoy discounts on multiple transactions and tiered costs for large orders. However, these benefits aren't available on a regular Amazon Prime account.
Tax Exemption
Amazon offers a tax-exemption benefit to Amazon Business Prime members, which they can use when purchasing eligible business products and services from the platform. This reduces costs for Business Prime members. Sadly, this isn't available with Amazon Prime.
Entertainment Services
Aside from the shopping benefits they receive, Amazon Prime members also have access to many entertainment benefits. For example, Prime members can enjoy thousands of online books and magazines without charge and a music library with millions of songs without ads. There are also some gaming services quirks they can get. Amazon Prime members can also watch thousands of TV shows, series, movies, and Amazon originals. Unfortunately, these aren't present with a Business Prime account since it's more enterprise-focused.
Target Customers
The two Prime membership types target people with different needs. Amazon Business Prime is designed to cater to businesses and organizations that need business products. The program comes with guided procurement procedures so members can conveniently shop for business items and services they need. On the other hand, Amazon Prime provides a personal account and targets only individual shoppers to help them shop for their needs.
Work Benefits
Amazon Business Prime is all about work benefits which Amazon Prime doesn't. Business Prime enables tracking and visibility of all spendings made by the member. This makes analysis more accessible. Business Prime also allows authorized members to place amount limits for spending to avoid unnecessary spending.
How To Choose Between Amazon Prime and Business Prime?
If you have a hard time choosing which membership to subscribe to, here are some easy and quick answers:
If you're not an Amazon member and not planning on selling anything on Amazon yet, choose Amazon Prime. Amazon Prime is best for regular Amazon shoppers and provides many personal shopping benefits.
If you have a big business and plan to integrate with Amazon, choose Amazon Business Prime. This way, you can directly use business-oriented features to help enhance bulk shopping experiences. This is also the best option if you want multiple staff from your team to handle your account.
If you're already an Amazon Prime member and plan to start a small business, choose Amazon Business Prime. There's an option for you to sign up for a Business Prime membership through Business Prime Duo. It's a single-user account with the same benefits as the other Business Prime plans.
If you're new and want to go on Amazon, you can sign up for an Amazon Business account directly. Even if it's free, you can still enjoy business-focused benefits like discounts and reports. Although, you still need to weigh the Amazon Business account vs. your personal uses.
If you're still doubtful and uncertain, you can always use the 30-day trial period for both membership programs. This way, you can learn firsthand how each works to know and compare to confirm which program to use.
Final Thoughts
Amazon Prime and Amazon Business Prime are both beneficial in their own ways. Remember to choose based on what you and your business needs. For example, if you're a small business owner, you can opt for Amazon Prime first then subscribe to Amazon Business Prime Duo to experience both. But if you have a big business, directly sign up for Amazon Business Prime.
However, these membership programs might be costly for some. Make sure to have enough extra funds you can use for membership, so it doesn't affect your business cash flow. If you need additional funds, you can contact us at PIRS Capital to apply for a loan. We're one of the most reputable online funding platforms and can help you get your business up and running.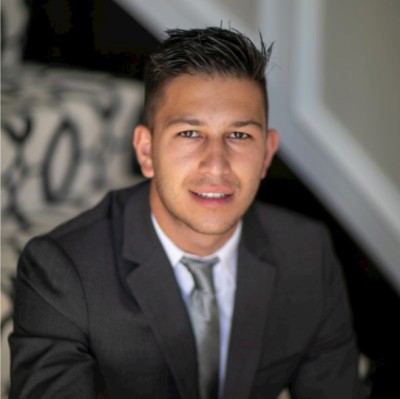 Written by: Mitchell L.
I work with companies that sell products on platforms such as Amazon, Shopify, Walmart, Ebay, Etsy, etc. I understand that every business is unique and thats why I form genuine relationships with owners so I can help them reach their goals and find success through our working capital solutions.
Ready to take control of your finance?