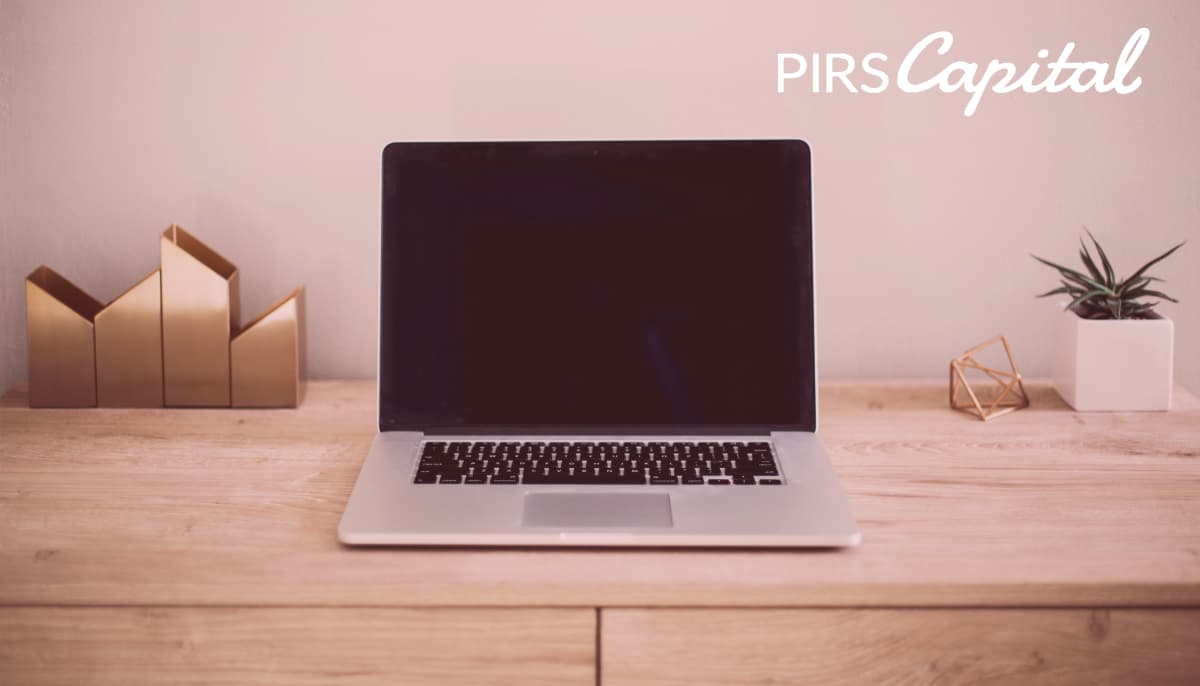 Both Amazon and eBay are reputable eCommerce powerhouses. Both of them rank among the top online selling platforms globally, and each earns billions yearly from millions of their clients. Amazon, however, is currently the most prominent online platform in the world, while eBay is in third place. While there are growing online marketplaces available today, these two giants stand out among the rest.
These two e-commerce platforms are both well-established and have been in the industry since the 1990s. Amazon, under the name Cadabra, was launched in July 1994. Their trade name was changed to Amazon in 1995. eBay was launched in September 1995, just a year after Amazon.
As an entrepreneur looking for a better online platform to grow your business, knowing the difference between selling on Amazon vs. eBay is vital. Comparing eBay and Amazon will help you make the best decision for your business. Remember, one business might work on eBay but might not on Amazon.
To help you decide where to start your online business, we have put together the differences between these two competitors.
Don't Wait, Become a Satisfied PIRS Customer Today!
Market Size and Selling Potential
When comparing selling on eBay vs. Amazon, knowing which marketplace is more extensive and has the most potential to sell your goods or products is essential. Although, various target audiences have their standards and expectations, which will require a customized approach to fulfill their needs.
Amazon
In 2019, Amazon accounted for 13.17% of the global eCommerce market. In the United States, Amazon is the leading e-retailer with 386-billion-dollar net sales in 2020. Due to the location of Amazon, it offers more services in North America than other places worldwide. The majority of their net revenue in 2020 was earned in Canada and United States.
eBay
eBay placed third place among the most prominent online selling platforms globally and was beaten by Walmart for second place. It has around 19 million sellers. These users are more particular with products with the highest feedback. As a seller, protecting your reputation is critical to your business.
Based on the marketplace, Amazon can offer an extremely excellent selling potential due to its massive market size and daily visit of consumers on their website. However, eBay might still be right for you if you have a laser-focused audience profile and offers niche products.
Business Model
One of the main differences between Amazon and eBay is the business model that each company operates. eBay is an auction site and marketplace, while Amazon is a direct provider of products or goods.
Amazon
Amazon directly provides goods to its consumers, and it has an inventory of extensive network of warehouses. Their products are from their brand or third-party entrepreneurs. The number of third-party sellers increased to more than 50% of their sales in 2015, and it continues to increase.
eBay
eBay is known for auction or bidding and consumer-to-consumer selling. They facilitate the sale of products between consumers and sellers. Consumers visit their site to look for products they want to buy from the vast array of individual sellers and bid on them via individual auctions.
Due to the difference in business model, you as a seller can compare eBay and amazon prices. Amazon's prices are affected by the competition of various sellers, brands, uniqueness, and product quality. eBay's price listings, on the other hand, are affected by how many consumers bid on a product and how aggressive consumers bid on a specific item.
Inventory and Pricing Strategy
If you want to sell on eBay or Amazon, knowing what you are selling is vital. eBay vs. amazon selling can also be affected by the product you sell. eBay is more suitable for auctioning used products like collectibles, electronics, and fashion items. Amazon is better suited for brand new items and requires a fixed price without bidding.
Amazon
Amazon functions as a retail outlet and provides products at fixed prices. Different online sellers may sell the same products on Amazon. Still, there's no need for consumers to bid or win an auction before purchase.
Amazon is stricter to sellers because it has more restrictions and inventory rules to follow, especially in proving the product's authenticity. It requires Unique Product Code (UPC) for every item being sold. Sellers can give higher prices on their products on Amazon than on eBay.
eBay
In eBay's auction model, they offer wholesale prices. However, interested buyers will have to bid on the items for a few days, and the buyer with the highest bid wins at the end of a timeframe.
On eBay, sellers have to take at least four photos for each product. It means that you have to remove the item from their sealed box. eBay recommends the selling price, whether auction or fixed, and the shipping method.
If you want to sell on Amazon or eBay, you should know that they differ significantly in how they facilitate their sales. eBay is more seller-oriented, as it invites sellers to participate in their auction marketplace. The company provides different platforms where sellers can offer their product within an eBay store or classified ads of auction sites. Amazon is buyer-oriented, as it invites consumers to browse products and purchase in the inventory. They are more focused on attracting consumers to their site.
No commitment or hard credit checks, apply today!
eBay Valet vs. Amazon FBA
Customer service is a significant component of any eCommerce business. Both eBay and Amazon selling take customer satisfaction seriously.
Amazon
Amazon has Fulfillment by Amazon (FBA), where you can store your items in their nearest warehouse. Amazon will then pick, pack, and ship the products on your behalf. They will also handle product issues for you, such as inquiries, returns, and refunds.
eBay
If you don't want to handle the selling, pricing, and shipping on eBay, you may want to consider the eBay Valet service, where selling experts will handle everything. In return, you will be paid 80% of the earnings. eBay's seller protection team also works diligently to ensure that consumers don't violate seller protection policies.
While Amazon has FBA and eBay has eBay valet where they can fulfill selling for you, you still have to provide quality products to satisfy your customers.
Seller Fees and Payments
How much does it cost entrepreneurs to sell on Amazon or eBay? When are you going to get paid?
Amazon
The selling fee on Amazon depends on the type of account you have. If you are going to sell more than 40 products monthly, you can have a Professional Account with a subscription fee of $39.99 per month or $480 every year. With this account, you can access their Sponsored Product Ads. They can put your products into ads on various pages for customers to see. This doesn't have selling fees, but it has referral fees.
If your business is only starting and you have a smaller business where you plan to sell less than 40 items monthly, Individual Account is the right one for you. With an Individual account, you will have to pay $0.99 for each item you sell on their platform. There are also referral fees like professional accounts. The problem with this is you won't have exposure through their Sponsored Product Ads.
When you make a sale on Amazon, you will have to wait for at least two weeks before paying you. Instead of waiting two weeks, they now have instant access payment programs where sellers can now get next-day access to their sales.
eBay
eBay has two different fees: insertion fee and final value fee. The insertion fee is the listing fee. Every seller can get 50 free insertion fees monthly. However, if they aren't used and the item isn't sold, the fees cannot be refunded. Sellers will pay one insertion fee per listing and per category. The final value fee is eBay's charge per item sold. The amount of fee depends on the total sale amount.
In eBay, you can sell without a subscription, but you will have a limit of 50 inventory listings. Regardless if you have a subscription or are selling without a subscription, eBay charges a percentage of 4-20% on your total sales. If you sell an item on eBay, they will pay you right away.
Looking at their differences, fees on Amazon are slightly higher. However, you can still have more money on Amazon if you have a high volume and frequency of sales. Some sites like PIRS capital can provide additional funding for entrepreneurs to start their eCommerce business.
Support and Training for Sellers
Amazon and eBay both offer excellent tools and resources to their sellers.
Amazon
To help you get started on Amazon, they offer Seller University, where there are a series of instructional videos. These videos include selling plans and fees on how Amazon FBA works.
eBay
eBay has a Seller center which includes local meetups, webinars, and over 600 eBay radio episodes on selling tips. They also provide US-based support agents.
Amazon and eBay are two titans in the e-commerce industry with different business models. Amazon is great for selling a high volume of products. At the same time, eBay is great for individual sellers or small businesses that sell vintage, collectibles, and other used items.
If you have a problem funding your e-commerce business, PIRS Capital can help you grow your online business! We provide small business owners with the resources necessary to get up and running. Reach out today to learn more.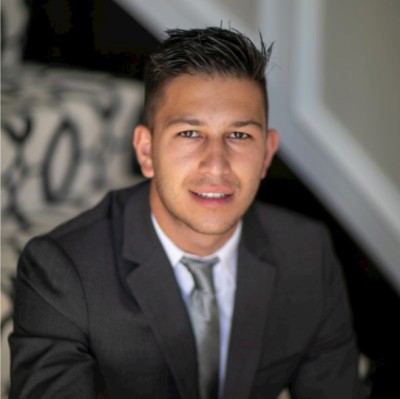 Written by: Mitchell L.
I work with companies that sell products on platforms such as Amazon, Shopify, Walmart, Ebay, Etsy, etc. I understand that every business is unique and thats why I form genuine relationships with owners so I can help them reach their goals and find success through our working capital solutions.
Ready to take control of your finance?