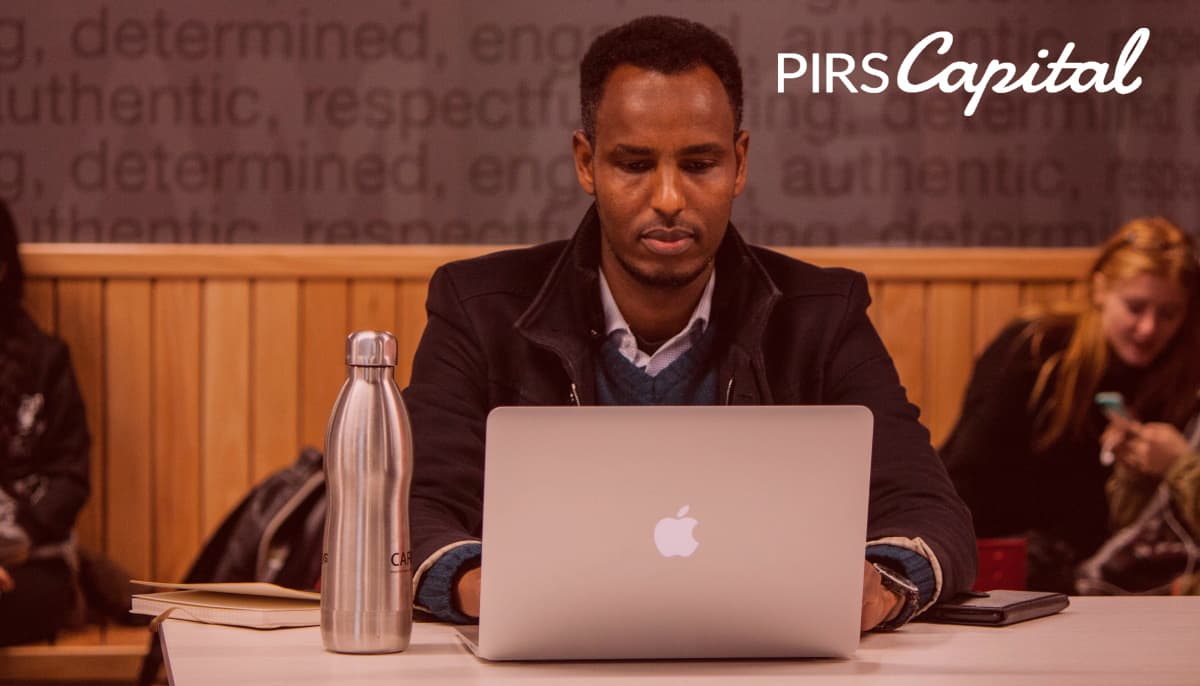 Online selling is a good choice if you want to build a relevant business that can grow. The tricky part about it is finding the best marketplace to sell items online.
Below, we'll tackle the topic of how to choose the best marketplace for your business. Before that, let's focus on the most popular online marketplaces for those who want to sell secondhand items. Continue reading until the end to learn more about secondhand online marketplaces.
Don't Wait, Become a Satisfied PIRS Customer Today!
Amazon
Amazon currently stands as a giant in the online retail and secondhand marketplace industry. Worldwide and across all Amazon marketplaces, it has over 6.4 million sellers. If you aim to reach a large and international audience, Amazon is the best choice for you.
While it offers retail selling, Amazon also offers a secondhand online marketplace. Using it is easy since the platform is ready to use for all its sellers. A drawback with Amazon is that it has a customer base that isn't used to buying secondhand products.
Plus, it helps you gain more attention from new customers. However, because Amazon is a fully completed marketplace already, you have less control over your e-commerce store. You also need to pay monthly subscription fees if you want to sell your products on Amazon.
eBay
Another popular used goods marketplace is eBay. As a well-known secondhand marketplace worldwide, you also have the potential of getting the attention of buyers from around the world. On eBay, you can list up to 50 items for sale without paying any account fees.
Yet, you still need to pay fees if you want to become a seller on eBay. You can sell almost anything, but eBay has many rules and restrictions for selling. Even though you've got millions of potential global buyers, you also have many competitors aiming to attract them to their niche.
Depop
Depop is less like the traditional marketplace and more like a social media platform, a smart innovation. It's a great marketplace for online sales if your target market is younger consumers or the social media generation. It's an international marketplace focused on the selling of secondhand clothing.
However, that is where Depop's limit goes: it's a marketplace for clothing only. Plus, to get an edge over other competitors, you'd need to be extra creative with the photos you take of your items for sale. Simply snapping a photo of the article on a hanger won't cut it if you want to make a sale.
Tradesy
Let's continue with another fashion-focused platform and app for secondhand items, Tradesy. Unlike Depop, Tradesy extends its sales to other fashion pieces, like bags and shoes. Brides-to-be on a budget can even find secondhand wedding items here.
A big advantage of using Tradesy is that you don't need to pay any monthly fees to set up an individual seller account. You can also rest assured that the app or website will clean up the cover photo for you. They even take care of the returns for you by paying for the returned item and reselling it.
Like all things, Tradesy has its drawbacks, too. The first is that it asks for high fees. Another is the payout time, which can last much longer than average. You may even face the risk of getting your account shut down.
Poshmark
Poshmark offers an app like Tradesy, as well. It's the go-to app for those who like shopping for secondhand shoes, clothes, bags, and jewelry. Other types of items that you can sell on Poshmark include:
Kid's fashion and accessories
Small home goods
Handbags
Men's fashion
Women's fashion
Because it doesn't charge monthly fees and has no returns, using Poshmark can get you easy money. The buyer also pays for the shipping costs. The platform itself will provide pre-paid shipping labels for the items. Payouts are fast on Poshmark, too.
You pay seller fees, however. And while the Posh community is supportive, buyers may lowball you on offers, even after you've named your price. The platform itself also offers huge deals and becomes your competition.
Do you need a way to pay seller fees without compromising your capital? Consider getting your e-commerce funding from PIRS Capital today.
ThreadUp
If you want to try selling a variety of random items and knickknacks, consider ThreadUp. It uses a simple online used item marketplace system. The steps are as easy as:
Sign up to ThreadUp with your email address.
Request the cleanout bag.
Drop your item at a post office or ask for a pick-up when you receive the email.
It's the perfect online marketplace for people who aren't active in the online selling industry. You can join and use ThreadUp even when you're only cleaning out your closets. It's also a great place for other items you have a hard time selling on other channels.
Are you out of things to resell on other platforms? As a buy and sell marketplace, ThreadUp also offers a way for you to find them. You never know what kind of treasures you'll find in another user's discarded items.
However, ThreadUp can also reject some items that you send them for reselling. They recycle all the items they don't sell or send them back to you upon request. They'll even pay the shipping fee. ThreadUp also allows only women's and kid's items.
LetGo
LetGo is an American app that has a steadily growing user base. You can sell any secondhand goods here, from furniture to clothing. Its newest feature is the housing listing.
The marketplace app automatically titles and categorizes your listings with artificial intelligence and image recognition. These features make listing and selling unwanted items easy and faster. You don't need to pay a seller's fee to post your listings. It won't charge or take a percentage from your sales, as well. Instead, it opens in-app purchases for users to have their listings become more prominent and get more attention.
Mercari
Last but not least is Mercari, a flexible platform with an excellent selling experience. The reasons are that the listings are easy to maintain, payouts are fast, no returns, and the buyer pays the shipping. You also don't need to pay anything to set up a seller account or to maintain it.
The drawback with Mercari is that the buyers can lowball your offers. Even the marketplace pressures you to lower your prices, which results in lower sales rates. The Mercari dashboard also takes some getting used to, thanks to its complexity.
No commitment or hard credit checks, apply today!
Types of Online Marketplaces
Typically, marketplaces fall into three primary categories. These categories group the marketplace types by their target audience. The three types are:
Business-to-business or (B2B);
Business-to-customer (B2C); and
Peer-to-peer (P2P) or customer-to-customer (C2C)
The secondhand platforms and marketplaces we discussed above are mainly P2P. Unlike B2B marketing, the P2P industry has a shorter sales cycle, often lasting for only hours up to days. P2P also uses emotional marketing and creates a short-term relationship between buyer and seller.
Ways to Source Secondhand Products for Online Marketplaces
Do you want to sell secondhand goods online but have no items that you can sell? The good news is that you can source secondhand goods from other places. The three types of sourcing for used products are:
Online Platforms
1 You can find a lot of e-commerce platforms that sell secondhand goods for reselling. We have even touched on a few of those platforms above.
Social Media
2 Social media platforms aren't only for building a social network and entertainment. You can also buy and sell secondhand items here. The most prominent example of social media platform where you can source used goods is the Facebook marketplace.
Auctions
3 Organizations host auctions and allow users to include their used goods in their items for sale listings. Most will first inspect your items to ensure that it has value. Otherwise, they may reject your items to avoid wasting time in promoting an unsellable product during the auction.
How to Pick an Online Marketplace to Sell Items
How do you know which one will best suit you with so many choices and platforms that you can use? Here are a few ways to find out if an online marketplace fits your needs and preferences.
First, understand the marketplace and look for the one that gives you the most exposure. Understand the target market and niche that you're catering to, as well.
Next, analyze each marketplace by its popularity and reputation. Look for a platform with buyers that have confidence in the website and its sellers. Check for platforms that also provide security to their sellers. You don't want to risk making secondhand sales online to scam buyers.
Next, remember the costs of a subscription and study how it'll affect your income. Finally, look for an online marketplace that offers logistics support and seller support services.
Final Considerations
Finding an online marketplace to sell used goods is easy, thanks to the plentiful choices you have. To find the best online marketplace for you, know your niche or target market first. Look for the marketplace that provides the most exposure to your listings. Also, look for a platform that has a good reputation and excellent seller support services.
Some services will ask sellers to pay fees before they put up your listings. Paying for fees before you can even make a sale can be tricky. It's a good thing PIRS Capital is here to offer its e-commerce funding services to you. Check out our page on it to better understand our e-commerce funding more.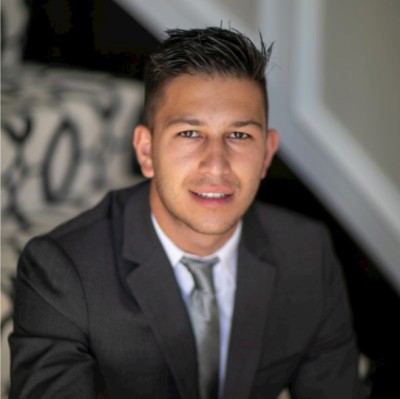 Written by: Mitchell L.
I work with companies that sell products on platforms such as Amazon, Shopify, Walmart, Ebay, Etsy, etc. I understand that every business is unique and thats why I form genuine relationships with owners so I can help them reach their goals and find success through our working capital solutions.
Ready to take control of your finance?