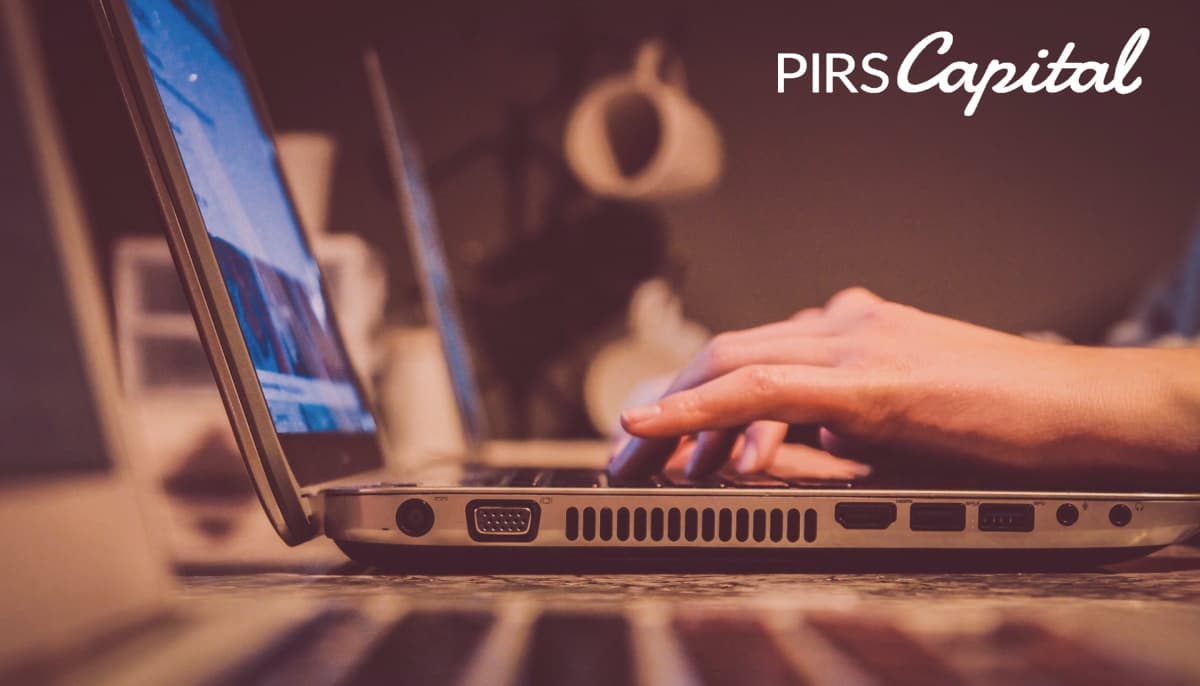 So, you have a product you want to sell but aren't sure which online platform would suit you best? True, navigating the interwebs can be tricky, and it can be difficult to find the right platform where you and your product fit in seamlessly while also attracting a lot of customers to your products.
You can try your luck with a lot of the bigger sites like Amazon, but they have a lot of hoops for you to jump through before you can start selling, or their practices are questionable. So, what do you do? You should sell stuff on eBay. eBay is known for its user-friendliness, simplicity, and the ability to turn a profit even if you are a beginner.
How to sell stuff on eBay? Well, you're here to find that out, right? This is the article that will tell you everything you need to know about selling on eBay for beginners. We will tell you all about the platform, what it is, and how to get started selling on eBay. So, if you are indeed serious about understanding the platform and then sell items on eBay, then read on to find out more!
Don't Wait, Become a Satisfied PIRS Customer Today!
What Is eBay?
Put simply, eBay is an online shopping site where consumers can sell to other consumers. It is one of the most popular sites to buy from internationally, which makes it lucrative for merchants as they get to sell to a very wide audience.
Started in 1995, eBay has seen a tremendous amount of growth. It is basically a household name now, and with the amount of publicity it gets through TV shows and movies, it will only get bigger and better.
Why Should You Sell Items on eBay?
So, why choose eBay over every other option you have at your disposal? There are a lot of advantages that come if you sell on eBay for free. Some of them are:
High Trust Level Among Consumers
1 There are a lot of people who swear by eBay. Some will tell you that it's a site for swindlers, but such sites seldom have a high enough customer satisfaction to show, which eBay does. In fact, eBay itself acts as a sort of arbitrator against fraudulent sales and swindling. This protection they provide, in turn, gives customers the confidence they need to buy things on the site.
Auctions: The Lifeblood of eBay
2 The ability to auction items is what put eBay on the map in the first place. If you're looking at how to sell something on eBay and get the best possible price, then this is your option. Just put your item up for auction, and the highest price offered will take it away. You can also reserve a price by setting a fixed lower limit which is the amount anyone will have to pay. This feature ensures that you don't sell your item for a fraction of what it's worth.
Expertly Optimized for Search Engines
3 Sure, eBay is no Amazon, but it is still very highly ranked by search engines. The chances are good of you running into a listing on eBay if you search for a product of any kind. As a seller, this is good news because you will be listed on Google searches without having to invest anything in marketing!
Lower Fees
4 Amazon charges a fee of about 15% per sale, while for eBay, it comes down to about 13% max. The lower the fees you pay, the more you see of your profits. There are ways of lowering this percentage even further! If you do really well and become a top-rated seller, you will be able to reduce your fees dramatically. The same goes if you get yourself an eBay Store plan. These are worth the profits you will make.
Save More On Shipping
5 eBay provides excellent support on shipping. Buying and selling on eBay are made so much simpler by the presence of discounted shipping, which can go up to almost 52%! Because of the high amount of savings involved, your listings will become much more attractive to your buyers, and the more they buy, the higher they raise your profile. If you are from the US, you also get to take advantage of the Global Shipping Program, which allows you to ship anywhere in the world for very little.
Huge Customer Base
6 As of June 2021, there are about 187 million active eBay users across the world. That is a lot of people you can call your customer base. eBay is pretty big if you think about it like that, and the exposure alone is worth giving this site a shot. In this day and age, where the economic situation of the world is balanced on a knife's edge, it is best to have multiple streams of income.
Having an eBay account, in addition to other streams of income, will help you keep afloat when the world goes down the drain again. Otherwise, a well-times loan from an e-commerce financing company will also help to keep your doors open and pull you through the darkness. That's what we do, but more about us towards the end.
No commitment or hard credit checks, apply today!
How to Sell Stuff On eBay
Here begins the good part: the guide to selling on eBay. There are a few steps involved in the process which you have to complete. These are:
Making an account
Creating a listing
Managing a listing
We will go through each step individually, so let us first show you how to make an account on eBay!
Making an Account
Before you start selling on eBay, you will actually need to make an account. Head on over to ebay.com and click on Register. This will take you to a landing page where you can make a personal account. This is ideal if you want to sell small items occasionally. If your ambitions are grander and you want to really get into selling large quantities on the regular, you should click on the option that allows you to make a business account.
Then, you have to make a user ID. Bonus points if the ID you create reflects what it is you're selling. Your ID is the first piece of your brand image, and you want it to be a good one. It's the name that people will recognize and swear by, so make it sound attractive and not goody – unless the brand demands it, of course.
The final hurdle you need to cross is the setting up of an automatic payment option. You can choose from PayPal, a checking account, or a bank card like a credit or debit card. This is important because eBay uses this to charge the account in case something goes wrong. Returns and reimbursements are a constant thing, so this is normal.
That's all you need to do to make an account! You are now one step closer to getting started on eBay! Up next, we'll show you how to create a listing!
Creating a Listing
As with making an account, there are a few steps involved with making your first listing, too. Without further ado, let us get right into how to become a seller on eBay!
Lock Down the Product You Will be Selling
To sell something, you need first to select something to sell. eBay offers you two ways of doing this. The Quick Listing Tool is good for your first listing because it provides guidance on how you can do this. Simply provide an ISBN or UPC code of the product on the Quick Listing Tool. It will show you the best prices based on buying trends of the product. Once you see a listing that matches what you have in mind, select it. You will get an option to customize the order to your specifications.
Or, you can choose the Advanced Listing Form if you want more options about picking your product. Type in the most relevant keywords for your product and get started. Otherwise, you can choose to browse for your product through the categories and subcategories and select the most relevant ones. Once you do this, the form will generate where you will have to fill in the following information:
The title is the first thing people will read about your listing, so you want to make it as succinct and filled with information as possible. Put all the relevant details about your product in the title and make sure to make it attractive. Most of the time, people make their snap judgments based solely on the title, so make it snazzy.
Next, fill out the relevant product identifiers like the ISBN or UPC codes.
Add a description of your product. Mention the size, dimensions, color, model, make, manufacturer, and every other detail you feel is necessary for the customers to know before making a purchase.
This might seem obvious, but provide pictures. Virtual shopping is fraught with risks anyway due to people not being able to feel and pick up the products they are buying, but photos do help. Be sure to take high-resolution pictures from a lot of different angles so that your customer will be able to have a firm idea of what you're selling.
Congratulations, you're now one step closer! Having completed your listing, you can now choose the kind of payment system you want for your product.
Choose Between Fixed Price and Auction
To sell your product, you need to select how you want to be paid. Since eBay is famous for its auctions, let's have a look at that system first. If you choose this, then you first need to limit how many days you want your item to be on auction.
During that time, people can make an offer on the item. You can choose to accept these as they come. Auctions really come in handy when you're not sure how much you need to charge for an item, if you want to sell it quickly, or if it is a rare item that you want to get the best value for.
Alternatively, you can fix your price. You will need to set a price right out of the bat for this, as the name suggests, and it is great if you have a lot of items like that in your inventory. Fixing your prices also makes sure your item appears in the search results for at least ten days. You should also keep in mind that you can fix the prices for an auction. They just need to be thirty percent higher than the starting price.
Set a Time Limit for Your Listing
You've decided on a payment option, and now it's time to decide how long you want people to make offers on your product or how long you want it to be available. Auction listings should be good for up to ten days, and fixed price listings will be re-listed every month until they get bought, or you cancel them. Either way, you don't have to worry much about any of this.
You should keep in mind the timing of when you put out your listing. Make sure to post it when you are sure that people will be online. Also, keep in mind the timezone of the country you want to appeal to. If you want to sell in, say, Australia but publish a listing when it's four in the morning over there, you won't get many hits on your item.
Name Your Price
This is important. You want to do some homework before you settle on a price. Look at similar products on the site and for how much they're going. You'll find items where the prices are either green or red. Green means that the item was bought, while red means that it wasn't. This is a handy tool to help you compare prices and settle on a competitive price that will keep your listing relevant.
A little market research goes a long way, and sticking a competitive price on your product is a hallmark of knowing how to sell things on eBay. The better you get at this, the more willing people will be to buy from you, and the more your brand will gain a following.
In case you're in the business of selling antiques or curios, it would be best to attach a valuation done by a professional to further make a case for your item or product. A little assurance goes a long way.
Select Your Shipping Option
Shipping is going to be important. Remember, this is a world that has experienced Amazon Prime. You will need to really step up your game if you want to be in consideration. Offer something attractive like free returns or two-day shipping. That's what the customers want these days.
On the listing tool, you will need to fill out the following information to settle on your shipping policy:
Type of Rate: this lets you select a flat amount for all buyers, rates calculated based on where the buyer resides, freight shipping for items weighing more than 150 lbs, or just a local pickup free of shipping.
Carrier Services: you have a few choices of carriers to choose from, including USPS, FedEx, and UPS.
For international shipping, you only get to choose between a flat rate and a rate calculated based on the buyer's residence location.
eBay offers support for shipping in the form of the Global Shipping Program, though it is available for only those who are in America. There are no fees to join this program, and if you're a part of it, you can simply send your package to eBay headquarters in Kentucky. eBay will handle all the shipping details from there. Since it's all their responsibility, they will be liable for any mishaps. Your reputation gets to remain scot-free.
Managing a Listing
Having done all that, your listing will now be live! Congrats! eBay will now send you a notification email telling you the same. However, your job does not end there. You still need to be there and deal with your potential buyers and answer all their questions, promote your listing and improve your brand image, and complete the transaction after you sell your item.
eBay always sends a notification email when you get comments, messages, or questions, but it's far simpler if you have the eBay app on hand to check the My eBay section for updates. And that is necessary if you want to make a living from this. In this section, we will tell you all the things that go into managing your listing, once posted, and building a solid brand image.
Build a Good Reputation
It should be obvious that the better your reputation, the more you will sell and the more confidence you will inspire in your customer base. You can achieve that in the following ways:
Offer competitive prices and good shipping options
Be quick about answering questions posed by buyers
Provide flawless customer service in general
Keep track of your inventory to reduce risks of cancellation
Always track the progress of shipped items and keep customers posted on estimated delivery time
Be upfront about any issues you might have with the order and tell your buyer
Give your buyers good feedback and ask for the same in return
These are the building blocks for making your brand image shine.
Complete Transactions
Once someone buys your product, it is up to you to complete the transaction, which is something you should do as early as possible. However, there are a few things you should keep in mind about this step in the process.
Firstly, wait for the payment to be verified before you complete the transaction and ship the item. If you're a new seller, it is not unusual for the payment to come through a little later, but you should not ship the goods before you have the money in your account.
Secondly, report any fishy activity to eBay as soon as you spot it, especially if you do not receive payments in a couple of days. eBay deals with these issues very promptly, and you will get your shot in the sun.
Promote Your Listings
There are a million things being sold on eBay every minute. If your item doesn't get the attention it needs, then it's fairly normal. You can sidestep this by promoting your listing. You can use your social media presence to drive customers to your listings, or you can get eBay to do it instead. However, you have to be an eBay store subscriber to be able to access this feature.
It is worth it, though. Promoted products get 36% more exposure than those unpromoted. Your item will get a badge that reads Sponsored, which is always good for attracting more clicks. A higher rate of conversions is never a bad thing.
Get Funding to Start Your eBay Business
"How do I sell items on eBay" is a question many people have, and now they all have an answer. This guide will have told you everything you need to know to get started, but the truth of the matter is that there is no right or wrong way to go about this. Selling is an art, and it depends on the time period and the trends popular at the time.
This is precisely why you should consider e-Commerce as an option. Trends change like the wind, and a lot of sellers are left to pick up the pieces of losing their customers overnight. Understanding and reacting properly to a trend can take some time, and a small loan will help you and your business survive that and reach greener pastures at the end of it.
If you need some financial aid, you can reach out to us without hesitation. We offer affordable rates and easy access to funds, and all our policies are aimed at helping out prevailing businesses and business owners. Contact PIRS Capital today for more information regarding our services!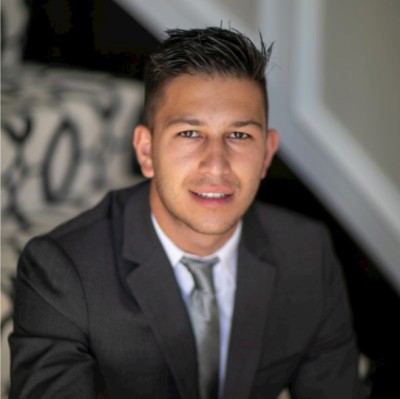 Written by: Mitchell L.
I work with companies that sell products on platforms such as Amazon, Shopify, Walmart, Ebay, Etsy, etc. I understand that every business is unique and thats why I form genuine relationships with owners so I can help them reach their goals and find success through our working capital solutions.
Ready to take control of your finance?