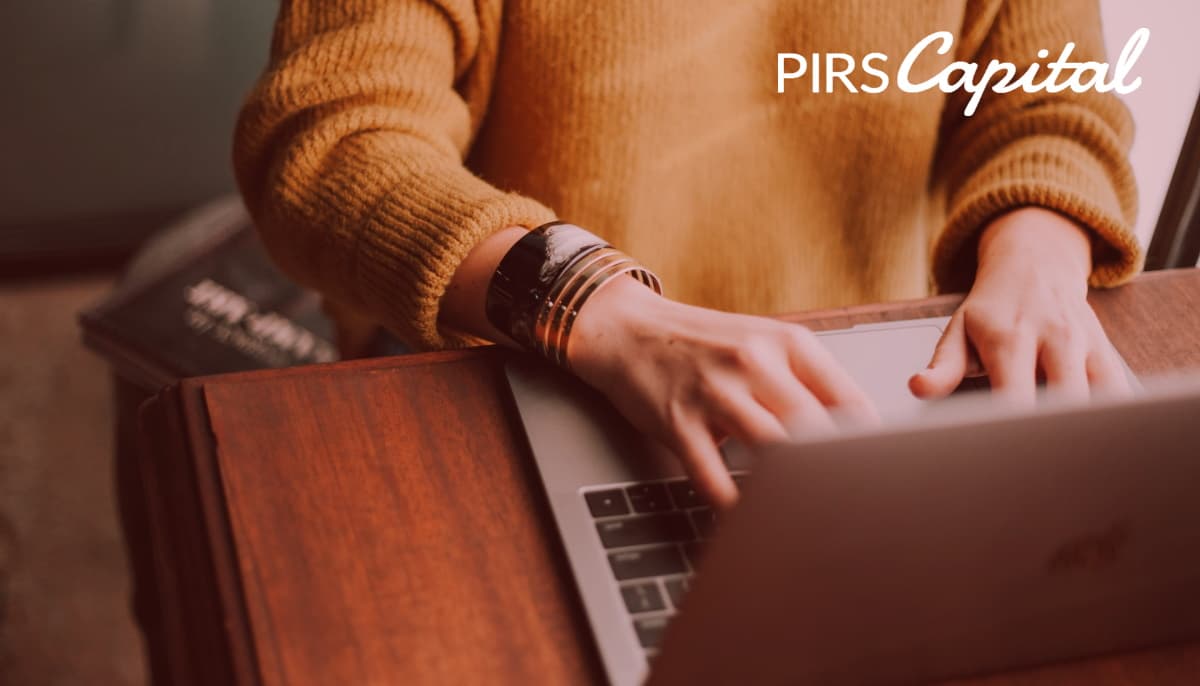 The best way to improve sales and visibility on Amazon is through display advertising. Whether you're a new or experienced seller, you'll need to know how advertising campaigns work on Amazon to attract customers. This article will guide you in using Amazon's display advertising products, their potential impacts on your brand, and more.
How to Advertise On Amazon
An advertisement is a beneficial tool when it comes to businesses, especially online ones. There are a lot of display ads on various online platforms and marketplaces, like on Amazon. As a seller, you will need to advertise your products to increase their visibility. In Amazon, there are certain unique advertising methods you can try to boost your shop's sales.
Why Use Display Advertising?
Display ads are online visual advertising methods that use animations, videos, images, and other graphics to show and sell a product or brand. They're used to encourage customers to buy and increase sales. You can find display ads on various websites, apps, and especially on social media platforms where many users can see them.
Here are four main reasons why you should use display ads:
They cost less compared to other advertising methods like television ads.
You can target specific audiences for your ads through remarketing.
They're customizable to be engaging and visually appealing to customers.
Audience engagement of most displayed ads can be tracked and monitored.
Don't Wait, Become a Satisfied PIRS Customer Today!
What Is Amazon Advertising?
Amazon Advertising, also known as Amazon Marketing Services, is an ad service that works like Google's PPC ads. PPC ads are ads that are only paid when customers click on the ads, even if the product isn't bought.
This service and business of Amazon are continuously growing and now have various types of advertising campaign options. Two of the most prominent types are Amazon's DSP and Sponsored Display.
Why Use Amazon Advertising?
Amazon has millions of active users worldwide and is a hotspot for various product display ads. But what exactly sets Amazon Advertising apart from other services?
Below are the benefits you can gain when you use Amazon Advertising:
The Amazon environment is entirely safe and of good quality for the sellers and advertisers.
You can track your advertising results and use them for further decision-making.
The advertising campaigns can boost a brand's sales and visibility.
You can monitor and gain insights into customers' shopping habits, so you can reach more audiences.
You can choose any type of display ad to promote your product and store in the best way.
Amazon Advertising – DSP
Amazon's DSP or Demand-Side Platform offers the ability to programmatically buy various types of advertisements in and out of Amazon. With the DSP program, you can automatically place display, audio, video ads on Amazon and other partner websites or apps like IMDb and Kindle Fire. Using DSP will let you reach a bigger audience.
Who Can Use It?
This advertising method is available to advertisers who are on Amazon and to those who are not. Moreover, it's available in the following countries:
Brazil
UAE
Canada
US
Mexico
Japan
Australia
A large part of Europe like Italy and the UK
How Does It Work?
Customer targeting data is essential in DSP. It focuses on customers' behaviors and utilizes a customized and specific algorithm that will automatically display the appropriate ad at the right time.
With Amazon's DSP, any advertiser can choose from the following ad types:
Video ads – You can display in-stream video ads where the ads are placed within video content. These can also be partnered with display ads as out-stream video ads with a link to your product's detail page on Amazon or brand websites.
Dynamic ads – These are banner ads that automatically change promotional contents to adapt to each customer's behavior. However, these ads can only link to the product's detail page.
OTT ads – These are over-the-top video ads that are shown in television sources to reach a bigger market. You can encounter these non-clickable ads on Amazon Fire TV and the likes.
Static ads – The exact opposite of dynamic ads. These ads show the same promotional content and can link to any landing or product page.
Targeting Options
With DSP, you are allowed to choose between six target options:
Lifestyle targeting – Your ads are shown to relevant shoppers who constantly buy products from a certain category on Amazon, like fitness and exercise. Or to people who display common lifestyle or behaviors based on the products they constantly buy, for example, vegans.
Audience lookalike – The target audience will be customers who shop similarly to your current existing customers.
Behavioral – Targeting shoppers who show a constant shopping behavior similar to browsing for a certain product or category for a period of time.
Remarketing – This is when you re-engage customers who have recently browsed or bought your product or brand.
Advertiser audiences – This way of targeting uses data from the brand, like who your prospective customers are, among others.
Contextual targeting – Your ads are shown on websites or pages related to your brand and product in real-time to attract shoppers while they're browsing the web.
Pros and Cons of DSP
Unfortunately, advertising also has its downsides. Below are some of the pros and cons that come with DSP advertising on Amazon:
Pros
You can efficiently target your audience since there are six available targeting options. You can target based on keywords, demographics, and more.
Using a DSP program can save you time since either Amazon's ad team, or an advertising agency you hired will manage it for you.
You can display ads within and outside Amazon.
Cons
The required initial investments can be expensive and not suitable for small businesses.
The bidding system is too complex and challenging to master, especially for sellers new to this venture.
Since DSP ads are customizable, they have the tendency to cost high, depending on the final ad output.
No commitment or hard credit checks, apply today!
How to Get Started With Amazon DSP
Starting your DSP ads depends on which service you will choose — Managed Services or Self-Service.
Amazon Managed Services
Choosing Managed Services means your advertisements will be handled and controlled by Amazon's ad team. However, picking this option also means you have to spend more than $35,000. This is suitable for sellers who have no prior experience with DSP and requires significant help for campaigns.
This is entirely run by Amazon employees in the background who always aim to generate the best display ads options for you. With Amazon Managed Services, you're ensured that the display ads of your brand and products are reaching the right people on and off Amazon.
Enterprise Self-Service
If you want to avoid the minimum spend of $35,000 with Managed Services, do the Self-Service. With Self-Service, as the name suggests, you don't need to collaborate and work with Amazon's managing team. You can also gain more control over the service.
Your advertising campaigns will be managed and run by a legit advertising agency that you'll hire in a self-service. They will have access to the platform to run your ads. The agency will monitor, report, and optimize your ad campaigns. However, this is more suitable for sellers who have successful experiences with Amazon ads and those who want to have greater control over their campaigns.
Setting Up a DSP Ad
Once you've chosen between the two, you can now establish your overall and ultimate goal for the ads you want to run. This goal will determine the strategy you need to use. Additionally, the design and the graphic tools to be utilized, like images and videos.
These graphics will be made into ads and given to Amazon's DSP platform. Individual ads will be priced by cost per 1,000 impressions. The long-term cost is flexible, and you can adjust them based on performance.
Tips on Using Amazon DSP
To maximize the overall efficiency of your Amazon DSP, you can try the following tips:
Be creative with your ads. The more unique it is, the more customers' interest will be piqued. Add logos and headlines so customers will remember your brand through imagery.
Exclude audiences you don't want to reach. There's no point in marketing your product to audiences who won't buy it. For example, if your product is a menstrual cup, exclude men, pregnant women, and those who are already menopause. You can specify your audience to be women between the ages of 12 to 51.
Regularly monitor your impressions. Adjust based on how they worked. If they're low, increase your ad frequency, or modify your target audience.
Don't constantly change your campaign. Wait for at least seven days to monitor performance before applying changes.
Amazon Advertising – Sponsored Display Ads
Amazon's Sponsored Display Ads are the most recently added procedure to Amazon's advertising methods. For more experienced Amazon advertisers, they were formerly called Amazon Product Display Ads. It's a self-service Amazon banner ad that targets customers on and off Amazon's marketplace.
These ads are focused on product display to shoppers and can boost your details page's visibility. Unlike Amazon's Sponsored Products and Sponsored Brands, Sponsored Display Ads don't solely rely on keywords for target marketing. They use technical information of the audiences such as demographics and shopping trail and behavior in order to target audiences.
Where Can You Put These Ads?
Sponsored Display Ads can be shown on Amazon's Fire TV and its website. On the website, they're usually positioned under the buying options on the right side of the webpage. These ads can appear in other locations as well, such as:
Right on top of an offers listing page
Product's details pages both on mobile and desktop
Customers' review pages
In line with this, these ads are available in:
Canada
Mexico
US
UAE
Japan
Australia
Italy
UK
France and other parts of Europe
How Much Do They Cost?
These Amazon display ads are paid in terms of the number of clicks. The cost-per-click basis means that you only pay when a potential shopper clicks the ad. Moreover, the price for a CPC basis for every Amazon Sponsored Display ad is determined through a second-price auction.
An advertiser submits an initial bid with an amount they're willing to pay for every click on the ads. This bidding process will include multiple advertisers where the highest bidder will win. However, the highest bidder doesn't need to pay with the amount of their bid. The price will only be $0.01 more than the second-highest bid.
For example, there are three advertisers: A, B, and C. Advertiser A bids $5.00 per click while B bids $4.50 and C with $4.00. From these bids, the highest is from Advertiser A of $5.00, and they'll pay $4.50 plus $0.01, following the rules. The second place in the bidding, Advertiser B, will then pay for the second-highest between B and C, which amounts to $4.01 per click.
There is no minimum limit with Amazon Sponsored Display Ads. You can set a daily budget to control how much you spend on Amazon display advertising.
Sponsored Display Ads Targeting Options
This method of advertisement offers two targeting options to official sellers in the Amazon Brand Registry — product targeting and audiences. Here's how they differ:
Product Targeting
This option helps Amazon sellers reach and promote their products to potential customers who've been actively browsing and looking for their product or some similar products and categories. You can use this to compete with other sellers who're getting more traffic than you. With this, you can offer more or better promos or discounts with your products which can draw shoppers' attention.
With product targeting, you can focus on advertising specific products or categories on Amazon. Aside from this, you can also target products that complement other products. You can decide if you'll focus on Amazon Standard Identification Number (ASIN) or category.
ASIN targeting allows you to target products based on the marketplace's suggestions, by manual searching, or through uploading your own list. By category targeting, your target method can focus on the brand, rating, prime eligibility, and price.
Audiences: Views, Remarketing, and Interests
You can target audiences if you want to engage new customers to your store on Amazon. Or if you want to re-engage those who have viewed your products. With audiences, you can target potential customers on and off Amazon.
There are two ways this can work – through views remarketing or through interests. In views remarketing, you can reach shoppers who have viewed even similar listings like yours. Moreover, you can refine it to significantly focus on the product or category. In interests, your ads will reach people looking for products related to the interests you specified.
Unlike product targeting, with audiences, your ad can be displayed both on Amazon and off Amazon through third-party sites and apps.
Pros and Cons of Sponsored Display
Here are the advantages and disadvantages you may encounter when using Amazon's Sponsored Display:
✔️ Pros
You can retarget shoppers interested in your brand and products both on and off Amazon.
It has a good potential of converting lookers into your customers.
You only need to pay for ads that customers click on. Moreover, you can set a daily budget for this so you can ensure not overspending.
When you use Sponsored Display ads, you have an idea that the audience is interested in your product.
Setting up Sponsored Display ads is super easy and straightforward.
❌ Cons
It doesn't always work for all brands, so you have to test and monitor how you can make the most out of the program.
There are no customizing options. You can't add any additional detail to the ads since Amazon will automatically set them up for you.
There are no clear and straightforward locations and times where and when the ads will appear. Everything will depend on Amazon's algorithm.
Getting Started With Amazon Sponsored Display Ads
You can easily set up your Sponsored Display Ads through the following steps:
Log into your Amazon Seller Central account and go to "Advertising."
Navigate to the "Campaign Manager" using the drop-down menu.
Choose "Create Campaign" and then the "Sponsored Display" from campaign types.
Customize your campaign setting. Input your preferred name, set a budget, and indicate your campaign duration.
Then, choose the targeting option you want to use – "Audiences" or "Product Targeting."
If you chose Audiences, remember to select between "Views remarketing," "Searches," or "Purchases."
Choose the product ASIN or the product you want to advertise and place your per-click bid. You can choose multiple products, and Amazon's algorithm will be the one to decide which product is best advertised based on the audience that will see the ad.
Ensure that you've input your brand's logo and headline. If not, Amazon will set it on your behalf.
Decide where you want your ad to appear on Amazon. Don't worry; you can view your ad before launching it.
Decide on the amount you're willing to bid to win the placement. It's best to consider an amount that you can afford in the long run to avoid damaging your funds.
Preview your ad and launch your campaign.
Don't Wait, Become a Satisfied PIRS Customer Today!
Tips On Using Sponsored Display Ads
Here are some useful tips to get the best out of your campaigns:
Regularly monitor your ad campaign's performance.
Try adding all of your product catalogs and refine your campaign structure over time.
Compare the campaign's performance on your campaign goals.
Ensure that you're not out of your daily budget. If you need funds solely for your advertisement's daily budget for the campaign's whole duration, you can contact PIRS Capital.
Amazon Sponsored Display Ads vs. Sponsored Products and Brands
Sponsored Display ads are often confused with Sponsored Products and Sponsored Brands. But, they're completely different from one another. To avoid any confusion, here's a brief discussion about the two:
Sponsored Brands
Sponsored Brands ads focus on brand building. They promote a seller's brand as a whole and include certain logos, headlines, and some products in the ads. Moreover, these ads usually appear on the top part of the website, right above the Amazon search results. When clicked, customers will be taken to the store or a certain landing page.
Sponsored Products
These ads work like Google Adwords. They focus on keywords and specific ASINs and let advertisers promote individual items. These are the most popular types of ads on Amazon.
Amazon Sponsored Display vs. Amazon DSP
Amazon's DSP and Sponsored Display ads are essential tools in reaching a wide audience on and off Amazon. Both can be used to advertise on Amazon and third-party websites, apps, and partners like Kindle, Fire TV, and more. To summarize, they differ on the following factors:
Targeting Options
The main difference between the two is that targeted audiences can't be customized in Sponsored Display Ads. There are only three targeting options you can choose from, and the seller or advertiser isn't required to customize the target audience. Instead, Sponsored Display ads focus on automated and basic retargeting.
On the other hand, Amazon DSP allows advertisers to customize their targeted audiences. This is why there are six target options with DSP. You can build custom audience segments based on demographic and user-activity data collected.
Minimum Initial Investment
Between the two, Sponsored Display ads require less minimum investment from sellers. All traffic is directed back to an Amazon listing when using Sponsored Display ads, so the barrier to entry is low. With as low as $1, any brand can get started with display advertising.
However, with DSP, you need more investment in order to get the best out of the program. With the self-service option, a minimum spend of $10,000 per month is required. While with managed services, the minimum monthly spend is $35,000.
Eligibility
Another main difference between Sponsored Display and DSP is a seller's eligibility to promote on and off Amazon. With DSP, a seller who's not directly selling on Amazon can use the service. The traffic from the DSP ads can be used to send traffic to a product listing on Amazon and to external sites not related to Amazon. This way, a seller who's not on Amazon can reach Amazon's audience.
However, with Sponsored Display, the ads are available only on Amazon. These ads are used to boost an Amazon seller's sales and brand on Amazon's marketplaces. Although the ads may appear outside Amazon, the traffic will still go back to the seller's Amazon product listings.
Control in Ad Creatives
Although you can put your brand's logo and headline with Sponsored Display ads, they're not as customizable as DSP ads. With Sponsored Display, ads are automatically generated by Amazon. You can't customize any part of these Amazon display ads even if you have a large budget.
DSP ads are completely customizable. You can customize your logo, design, images to include, headline, and any other detail that can help engage potential customers.
Amazon Publisher Services
The publisher of the ads mentioned above leverage Amazon Publisher Services or APS while advertisers pay money for a product display advertisement on and off Amazon. APS is a cloud-based collection of services that enables web and app publishers to sell ad spaces on their websites to third-party sellers on Amazon.
This Amazon Publisher Service offers two main programs: TAM and UAM. TAM or Transparent Ad Marketplace are suited for enterprise publishers, while UAM or Universal Ad Marketplace is good for small publishers. Generally, Amazon Publisher Services serve as a beneficial tool for both publishers and advertisers.
Amazon Advertising Tips
Whichever advertising method you use, it's essential that you know how to gain excellent results from your Amazon banner ads. Here are some of the best tips you can use:
Try Amazon's Sponsored Brands
1 This is a good tip, especially for new sellers on Amazon. You can build your brand's awareness and visibility when purchasing Sponsored Brands. This way, your products can also be promoted. You can use Sponsored Brands based on keywords and ASINs to get customers to land on your store page or listing page.
Learn the Flywheel Effect
2 Compared to a Funnel type of marketing, the Flywheel effect revolves or greatly depends on the customers. With the Flywheel effect, you can generate earned media and drive overall growth with the use of paid ads.
The display ads will send traffic to your product's page and boost its position in Amazon's organic search results. A good position can lead to you earning an "Amazon's Choice" designation. With that designation, your products and brand receive more attention and more traffic.
Filter Out Negative Keywords
3 By excluding negative keywords, your product gains a higher chance of landing on top searches of various categories and searches. For example, you're selling a $15 mouse. Obviously, you want to rank along with the top searches of "mouses" and not "Logitech mouses." So, in this instance, "Logitech" is a negative keyword.
You need to decide on which keywords to filter out based on the volume of traffic and conversions generated. You don't want to pay for ads that do drive a large volume of traffic but don't convert to actual sales. You're only wasting your money that way. So by filtering out negative keywords, your ads don't show up on Amazon searches that don't produce sales.
Optimize Your Bids
4 Not all ads will generate sales. Remember to set your default bid at a level or amount you can afford to pay per click. Moreover, monitor conversion rates so you can adjust your bids accordingly and avoid potential losses.
Takeaway
Amazon display advertising is truly a useful tool to boost your brand's popularity and sales among Amazon active users. Although there are various types of Amazon advertisements you can choose to use, it's best to remember not to overdo anything. Don't set a budget you can't afford to lose – and don't set up numerous display ads without monitoring how they're performing. Remember what display advert is truly about.
Moreover, since advertisements are investments, prepare funds. If you need help with your funding, reach out and contact PIRS Capital today. We're always available to lend a helping hand to your business.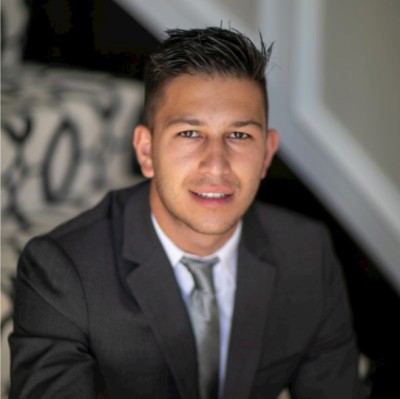 Written by: Mitchell L.
I work with companies that sell products on platforms such as Amazon, Shopify, Walmart, Ebay, Etsy, etc. I understand that every business is unique and thats why I form genuine relationships with owners so I can help them reach their goals and find success through our working capital solutions.
Ready to take control of your finance?