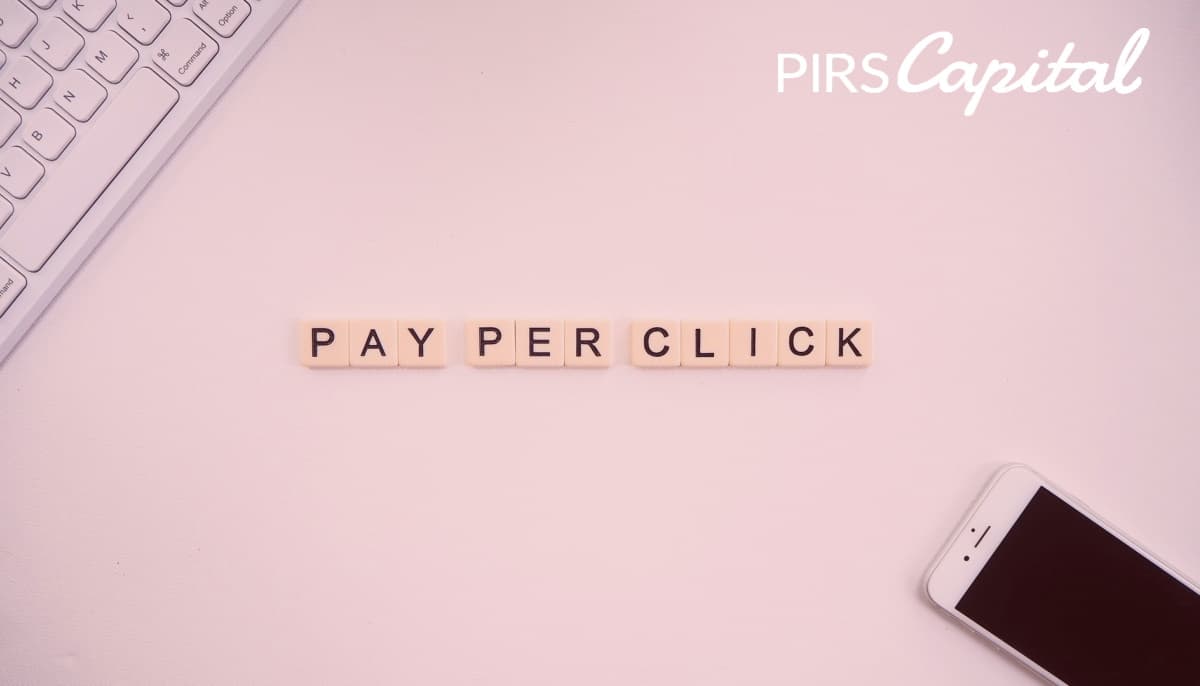 Amazon is one of the world's leading advertising platforms. As a result of the pandemic pushing sales online, Amazon recorded a profit of $8.1 billion, up 220% from last year. The company's lucrative advertising business, including PPC campaigns, grew by 77% to over $7 billion. Hence, purchasing Amazon ads is a powerful approach for merchants to increase sales and brand exposure.
Don't Wait, Become a Satisfied PIRS Customer Today!
What Does Pay Per Click Mean?
Pay-per-click (PPC) is an internet advertising or marketing methodology in which an advertiser gives payment to a publisher each time a link in an advertisement is "clicked." This model is gaining popularity as it helps in driving traffic to the websites organically. The cost-per-click (CPC) model is another name for pay-per-click ads. Search engines, website owners, and social media networks are the most common providers of the pay-per-click model.
How the PPC Model Works
Keywords are the most crucial part of the pay-per-click model. The sponsored links will be displayed in search engines only when someone looks for a keyword relating to the product or service being marketed. Companies that use advertising pay-per-click models must assess the most relevant keywords to their products or services. Investing in suitable keywords can result in more clicks and, ultimately, better revenues.
Both marketers and publications are said to profit from this approach. The strategy is beneficial to advertisers, as it allows them to promote products or services to a targeted audience actively looking for similar content. Furthermore, because the value of each visit (click) from a potential customer outweighs the value of the click paid to a publisher, a well-designed Pay-per-click ad campaign allows an advertiser to save a significant amount of money. For Publishers, pay-per-click campaigns are a major source of revenue.
What Is Amazon Pay-Per-Click?
Amazon Pay-per-click, often known as sponsored advertisements, is a well-known advertising program that enables sellers to increase their online sales volume. The advertiser pays Amazon only when a customer clicks on the pay-per-click ad. Advertisers will not have to pay for impressions if they implement Amazon pay-per-click campaigns.
When a PPC campaign is properly managed and optimized, it can greatly increase the visibility and sale of products and services. This will also improve the product's organic rating, assuring its long-term profitability.
PPC ads have become a strong marketing channel for Amazon over recent years. Sellers and merchants use the pay-per-click Amazon advertisements to "purchase" visibility for their products at the top of Amazon's search results page.
Types of Amazon PPC Ads
Pay-per-click ads are usually divided into three categories:
Sponsored Product Ads
1 Amazon's most popular advertising is Sponsored Products. They are keyword- and ASIN (Amazon Standard Identification Number) targeted advertising, similar to Google Adwords, that allow you to promote specific products within Amazon's website. Sponsored product ads consistently perform well in terms of click-through rates and sales conversions. They are quite effective because they blend in with the natural outcomes and imitate them.
To start running Sponsored Product ads, choose a product, a keyword term, and a budget. When you do this, Amazon will automatically tailor your sponsored adverts to the right audience.
Where Can Sponsored Product Ads Be Found?
They're usually placed in the following locations on Amazon:
Top of search results
Alongside search results
Within search results
Product pages
Sponsored Products can be displayed on both desktop and mobile.
Sponsored Display Ads
2 Sponsored Display Ads are pay-per-click ads that appear on a product page, usually in a related product section. They show relevant advertising to shoppers browsing or have visited (remarketing) specific products on Amazon, both on Amazon and external websites. These ads are intended to be a self-service option combined with ASINs to give marketers more alternatives for focusing on behavioral segments.
Each ad type has its screen placement section, budget, and conversion rate, and click-through rates vary substantially. For a Display Ad, Amazon allows vendors to match each sale with a specific target demographic. You can target the product's description page, comparable categories, related interests, and supplementary listings as a seller.
It's critical to remember three factors while choosing an ad for your product:
Product category
Target audience
Goals
Where Can Sponsored Display Ads Be Found?
Sponsored Display adverts are usually displayed below the "Add to Cart" button on Amazon product detail or product-related pages, next to and below search results, or third-party websites and apps, depending on the targeting strategy.
Sponsored Brand Ads
3 Advertisers employ keywords for Sponsored Brands, just like they do for Sponsored Products, to attract buyers. These ads direct buyers to Amazon product detail pages and show relevant advertising to shoppers browsing or have visited (remarketing) specific products on Amazon, both on Amazon and external websites. Sponsored Brands can increase product sales and brand recognition among buyers who are considering buying options. Sponsored Brands can advertise up to three products as well as an Amazon store.
Where Can Sponsored Brands Be Found?
Sponsored Brands can be found on Amazon in the following places:
On the first page of search results
In addition to the search results
Among the search results
These advertisements can be shown on both mobile and desktop platforms.
Who Can Use Amazon PPC Ads?
Pay-per-click ads on Amazon are available to both vendors and sellers. Sellers (also known as third-party sellers) offer their products to Amazon customers directly. Vendors (also known as first-party vendors) sell their products in bulk to Amazon, selling them to Amazon's consumers. However, sellers need to be enrolled in Amazon Brand Registry to avail pay-per-click ads. FBA( Fulfillment by Amazon) and FBM (Fulfillment by Merchant products) can benefit from Amazon pay-per-click ads.
The below table explains the requirements to be met before running a pay-per-click ad:
CRITERIA FOR ELIGIBILITY
SPONSORED PRODUCTS
SPONSORED BRANDS
SPONSORED DISPLAY
Minimum Eligibility
The Amazon account should be active and in good standing.

Capacity to ship to the country where you're advertising

Major payment methods should be accepted

The Amazon account should be active and in good standing.

Capacity to ship to the country where you're advertising

Major payment methods should be accepted

The Amazon account should be active and in good standing.

Capacity to ship to the country where you're advertising

Major payment methods should be accepted

Type of parties who can use the type of PPC Ad
Professional sellers, vendors, Kindle Direct Publishing (KDP) author, Book vendors, Agencies
Professional sellers, vendors, Book vendors, Agencies
Professional sellers, vendors, Agencies
Product
Adult, used, or refurbished products are prohibited

Products have to be in stock, and the Buy Box*

Adult, used, or refurbished products are prohibited.
Alcohol, Prescription drugs and devices, Weapons like pepper spray, fireworks, airsoft guns, and Adult products are prohibited.

Products have to be in stock.

Member of Brand Registry program
Yes, the seller has to be enrolled in the program
Yes, the seller has to be enrolled in the program
Is Amazon PPC Worth It?
Amazon pay-per-click campaigns that are well-run can help you boost sales, enhance organic rankings, and raise brand awareness. According to research, many enterprises have reported that Amazon Sponsored Product advertising generates more sales than Google AdWords. Furthermore, they are three times less expensive than Google's CPCs.
No commitment or hard credit checks, apply today!
Why Should You Choose Amazon Pay-Per-Click?
Amazon PPC is often more efficient than most other ad platforms since it allows you to:
Target consumers where they buy stuff, which is on Amazon.
Allows marketing your products in highly visible locations, including desktop and mobile devices, as well as the Amazon app.
Freedom to choose from a range of Amazon ad kinds depending on your requirements, manage and effectively establish and scale your budget, and monitor how your advertising fared with a range of detailed reports.
Offers a variety of targeting options, including keywords, categories, brands, and items (ASINs—Amazon Standard Identification Numbers), as well as advertising on external websites to guarantee that your message reaches the intended audience.
What Are the Amazon Ads Cost Structure?
Sponsored Products, Sponsored Brands, and Sponsored Display advertising are paid on a cost-per-click model and displayed for free — there are no charges for views or impressions.
You pay when a prospective buyer clicks on your advertisement. You have complete control over the amount of money you're prepared to spend each click and, as a result, the amount of money you spend on advertisements.
What Is a PPC Auction, and How Does It Work?
Each ad's cost-per-click (CPC) is established in a so-called second-price auction on Amazon. Each advertiser enters a default bid (the most amount they are ready to spend per click). Below is the step by step approach on how it works:
A shopper searches Amazon for a "smartphone."
Amazon gathers all relevant advertising that targets the term "smartphone."
The ad with the highest bid wins the auction. Amazon displays the winning ad.
A shopper clicks on the winning ad.
The winning advertiser pays the second-highest bid.
What Is a Second-Price Auction?
The top bidder gets the highest position (ad rank #1) and pays the highest CPC. The winning bidder in a second-price auction does not have to pay their winning bid. Instead, The highest bidder only has to pay $0.01 more than the second-highest bid. For example: if you bid $5 and the next highest competitor's bid was $4.50, you'll pay $4.51 or an amount slightly higher than $4.50 for a click.
How Much Does Pay-Per-Click Cost on Amazon?
Amazon's pay-per-click cost varies greatly. It normally ranges from $0.02 to $3. The average pay per click cost, which refers to the amount a vendor spends for someone to click on their ad, is about $0.77.however they can vary significantly based on the product category, marketplace, and ad kind.
Factors That Affect PPC Ad Placements
The following are the two most important factors that influence ad placement:
Amazon CPC – The individual with the highest CPC has a better chance of acquiring prime ad space.
Quality- The likelihood of a buyer clicking on the ad is also a quality element. Amazon only gets paid for clicks when using Amazon PPC. Amazon does not benefit from first impressions. The better an ad's placement, the more likely a customer will click on it.
You may afford to bid lower for an ad spot if your ad converts well and generates clicks. With Amazon PPC, a solid product listing and add wording is critical for lowering ACoS (advertising cost of sale) and increasing ROI (return on investment).
What Exactly Is ACoS?
ACoS refers to the ad spend-to-ad-revenue ratio. It is a metric that determines how effective your Amazon PPC campaign is. It calculates how much you spend for every dollar of revenue you make.
ACoS = Total Ad Spend ÷ Total Sales
There is no magic number that can be used to evaluate a campaign. The optimum ACoS is determined by several criteria, including the product category, business strategy, and advertising objectives. All of these aspects will influence your ACoS goals, and you'll need to design tactics to meet your target.
What Is the Target ACoS That You Want to Achieve?
To decide how many targets ACOoS you'll need to make a profit and which ACoS will lead to a loss, you need to determine your Break-Even ACoS. Your break-even ACoS is equal to your profit margin before ad spend.
Break-Even ACoS = Profit Margin Before Ad Spend
If your campaign aims to generate sales or impressions (brand awareness), calculating your break-even, ACoS will ensure you always know how much you can spend on PPC without losing money. If your goal is to execute a successful campaign, you can utilize your profit margin/break-even ACoS to estimate a reasonable goal net profit margin for your product.
For example, if you desire a 15% profit margin after PPC charges and your break-even ACoS is 30%, you'll have 15% to spend on PPC. This is the ACoS you're aiming for. You should never have to spend more than your goal ACoS to run a lucrative campaign that meets your target profit margin.
Target ACoS= Profit Margin Before Ad Cost − Target Profit Margin After Ad Cost
To find out how much target pays and other expert guidance related to Amazon Pay-per-click, you can always reach out to PIRS Capital.
Don't Wait, Become a Satisfied PIRS Customer Today!
What You Need to Know to Start Your First Amazon PPC Campaign
The following are the things you should know before launching an Amazon pay-per-click campaign:
Select the Products You Want to Market
1 You must first finalize the products you wish to promote. You'll most likely choose a few different products to promote. Consider how your products will interact together to increase clicks and sales. Below are few elements you might consider when selecting your products:
Product sales
Ranking
Popularity
For example- To increase brand awareness, you could advertise a high-selling product in a Sponsored Brand ad. Sponsored Products can also be used to market a brand-new, low-ranking product from your business.
Research Your Keywords
2 When you advertise on Amazon, you have the choice of creating a manual or automatic PPC campaign after you've chosen your products. Amazon compiles keywords for your ad (depending on your product) to target automatically using automated campaigns. Manual campaigns, on the other hand, rely on you to provide keywords.
Amazon suggests starting with automatic campaigns and working your way up to manual campaigns.
Optimize Your Product Listings
3 You want to optimize your product listings whether you employ automatic or manual advertising.
Amazon pay-per-click optimization refers to making the most of your ad campaign cost by optimizing your product listings for search engine optimization (SEO). Don't neglect this step because it will help you rank better in Amazon's organic search results.
If you gathered keywords in the previous step, use them in the following sections of your product:
Title
Description
Features
You should also double-check your product images and description in addition to these components.
Make sure your product has professional photographs of it alone and in motion. Your content should also emphasize the benefits and uses of your product and mention important details such as whether or not your product comes with a warranty.
Launch Your Campaign
4 You're ready to start your Amazon pay-per-click campaign once you've finished optimizing your product listing. Create your first campaign by logging into your Amazon account and selecting "Create campaign" from the "Advertising" page. You'll then be able to choose from three types of ads: Sponsored Products, Brands, and displays.
After you've decided on an ad type, Amazon will request you for the following information:
Your campaign name
Start date
End date
Daily campaign budget.
Create a campaign name that has a precise format for the greatest results. Amazon is flexible concerning your daily budget, which is the highest amount you will spend on your campaign each day. You can also alter your daily budget at any time.
Choose Your Targeting
5 After completing your first pay-per-click campaign management, Amazon will ask you to select your targeting options. You may choose between manual and automatic targeting.
Automatic targeting: Amazon targets your ads based on your product information.
Manual targeting: Amazon delivers your advertisements based on the keywords and bids you provide.
Whichever alternative you choose, Amazon will require you to complete the following steps:
Establish any ad groups, such as one for Product A and another for Product B
Identify which goods to advertise.
Define a default bid for all products, which you could later customize.
Upload Your Keywords
6 One can use up to 1000 keywords per ad group with manual targeting for Amazon PPC; make sure to reach at least 30 for your campaign. You can either manually enter keywords or upload a.csv file containing your entire keyword list. If you manually enter terms, Amazon will suggest keywords for you to use.
You may also target keywords using the following options:
Broad – search words that include all of your keyword's components in any order.
Phrase – search terms that have all of your keyword's components in the same order
Precise/Exact – Search for phrases that are a word for word match to your keyword (exact word order + exact components).
Negative phrase – If the search: contains the entire keyword or several close versions, it cancels.
Negative exact match – If the search: contains the exact phrase, it cancels.
Understanding the various keyword match types might assist you in developing a cost-effective ad campaign. Using your campaign data, you should change your targeted keywords regularly.
Set Your Keyword Bids
You can now alter your default bids after you've added your keywords.
You can find the most cost-effective bid for your various keywords using your keyword research mentioned earlier. For example, increase your default bid for one keyword. You can alter your keyword bids at any time, just like your daily budget.
Submit Your Ads
You can submit your ads to Amazon once you've finished adding your keyword bids. Amazon will usually approve your campaign and ads within a few hours. However, your advertising will be launched once it does, and you can begin monitoring their performance. If Amazon detects a problem with your advertisements, it will notify you and provide suggestions for resolving the issue.
Get Funding for Your Business Venture
Check your adverts regularly to see how they're doing. Amazon will even assist you in every step. With a proactive approach to Amazon PPC, You can see your campaign's ROI thereby, meeting your profit goals. Placing advertising PPC on Amazon is one of the best approaches to increase your company's growth and build your brand name. You may always contact PIRS Capital for ecommerce funding if you're interested in starting a business or boosting your current business.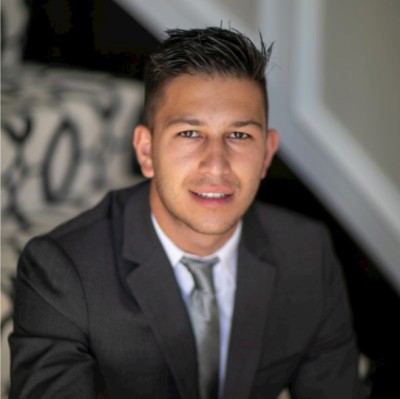 Written by: Mitchell L.
I work with companies that sell products on platforms such as Amazon, Shopify, Walmart, Ebay, Etsy, etc. I understand that every business is unique and thats why I form genuine relationships with owners so I can help them reach their goals and find success through our working capital solutions.
Ready to take control of your finance?