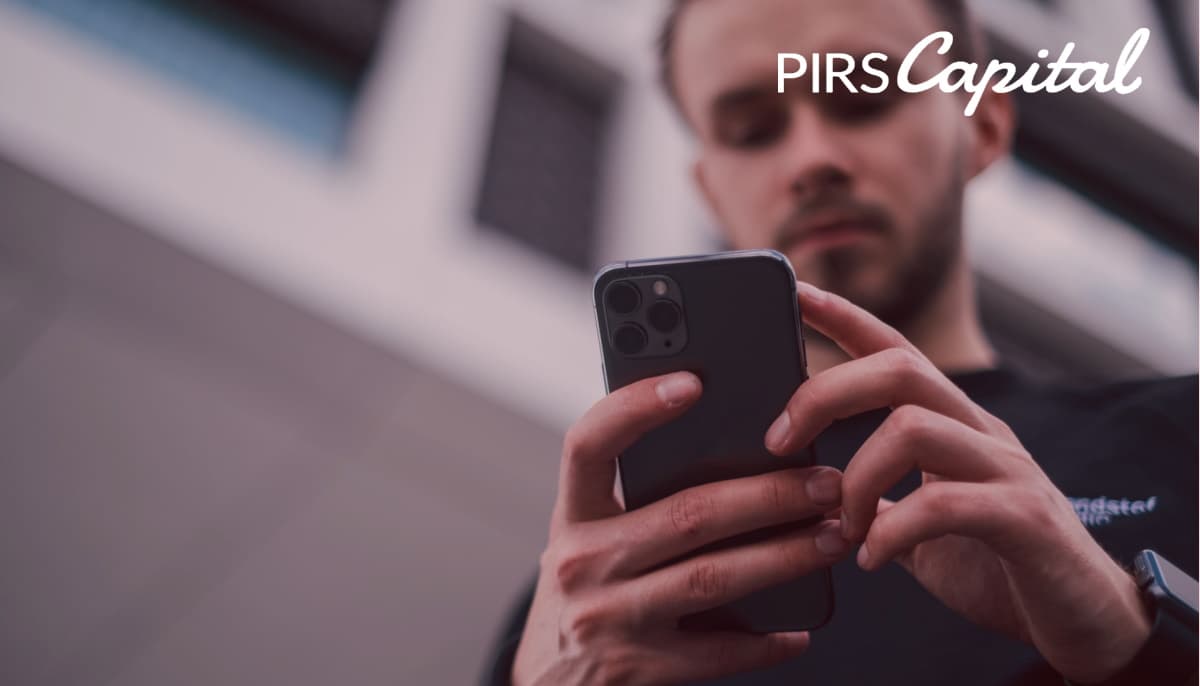 If you are running an eCommerce business and your products are advertised on Amazon, then reviews are highly valuable. After all, reviews are the steps you need to climb to get to the very top of the selling game. As such, the world's largest online selling store is probably where you get most of your traffic. This is why Amazon feedback is such a valuable thing.
To get a high rating, you need good Amazon product reviews, but that is not where it all ends. There is so much more to the game. In fact, in the pursuit of good product reviews, most people ignore the other side of the equation, that of Amazon seller reviews.
If you want to take your services to the top of everyone's recommended list, then this article is for you! Here we will tell you how to get reviews on Amazon, how to leave seller feedback on Amazon, and how to see your Amazon reviews. So, without waiting any more, let's get started!
Don't Wait, Become a Satisfied PIRS Customer Today!
The Differences Between Amazon Seller Feedback and Product Reviews
As we mentioned before, Amazon seller feedback and product reviews are very different things and serve different purposes. You need a healthy influx of both to create a strong brand image on Amazon, but to curate them, you need to learn the difference between them – and there are many. In this section, we will take you through the differences between them.
| | |
| --- | --- |
| ⭐ Seller Feedback | ⭐ Product Reviews |
| This refers to the quality of the seller on Amazon. | These are used to gauge the quality of a product. |
| These reviews rate the sellers on certain parameters. These include delivery time, communication and responsiveness, shipping, packaging, condition upon receipt, and overall experience. These reviews tell buyers whether the seller themselves can be trusted to handle the product. | Product reviews are essential because, in eCommerce, the buyers are unable to physically touch the products they are getting and thus need previous buyers to tell them whether the product is worth it. |
| The Buy Box is awarded to sellers with higher ratings. | Products with a higher volume of reviews will organically rank higher in searches. More so if it is a new product. |
The table hopefully demonstrates the key differences between the two kinds of reviews. A product review is a means of getting more attention to a product, while seller feedback is the means of appearing more reliable to your buyers and potential future clientele.
As a seller, you need to cultivate a healthy flow of both kinds of feedback. Depending on what you need to focus on, you can keep your main focus on one or the other. Product reviews will get a product you're selling noticed faster, while seller reviews will raise your profile as a whole.
How to Get More Product Reviews and Seller Feedback
As a seller, there are a couple of methods at your disposal of raising the number of product reviews and seller feedback. In this section, we will look into these two methods, namely, Request a Review and Buyer-Seller Messaging.
Request a Review: This is a tactic available to all sellers. It involves sending a message already written by Amazon to your buyers, asking them to leave feedback. There is no risk of going against Amazon policy as it is a message written by Amazon itself. It is simple and to the point, lacking any templates and other forms of adornment. It is an invitation to leave a review, and that is all.
Buyer-Seller Messaging: On the other hand, Buyer-Seller Messaging is a means for you to directly talk to your buyers and ask them for feedback with personalized text. As a direct message from your brand, it will mean that much more. However, it is only available to select sellers, and if you send a message that does not comply with Amazon's standards, then you might get a thirty-day or permanent ban on sending messages.
While there is nothing wrong with sending your buyers pre-made messages in an effort to get feedback, it does not need to be said that a personalized message works far better at this sort of thing. It gives you a lot of opportunities to show your buyers with simple actions that you are the best provider of service they will ever get. How? Allow us to tell you how!
Craft the Best Possible Message
1 Marketing is all about engaging your customers or rather inviting your customers to engage with you. Using all the techniques you know, write the perfect message that you think will add value and get the message across. Start at the subject line – write something that ensures that they will open the message. After that, let the words do their job. Don't overdo it, though. No one wants to see desperation.
Use It to Provide Customer Service
2 The image of a brand depends very much on its conduct after a sale is made or a product is delivered. After-sale services form an integral part of the service industry nowadays, and these messages give you a good way of capitalizing on the trend. How? Suppose a customer buys a product that requires some complicated installation. Sending a PDF on how to do it in your message is a thoughtful way of using it. However, make sure to time it right. Send the message after the product is marked delivered. This way, you will make it easy on your client, and they'll feel more grateful and open to leaving a positive review.
Use Your Social Media Handles
3 If your clientele is ordering on Amazon, then they know how to leave feedback on amazon and
how to check amazon reviews. However, just because they know how to do it doesn't mean they will. In the previous section, we showed you how sending personalized emails to buyers can improve your brand image, but you can't just bank on one method.
The sad truth is that most marketing emails are never opened. You have to prepare yourself for this reality. Instead of giving up on it, though, you should try coupling it with your social media presence.
Your buyers will most likely be tech-savvy. They will know how to navigate the waters of social media. If you provide your social media links on your seller profile on Amazon, they will check you out for research purposes. This is something you want. You want to engage the people on Twitter and Instagram, and other popular sites.
Announce on these sites a few reasons why they ought to sign up for your newsletter. Maybe you give out discount codes they can redeem from Amazon. Whatever the case, this gives them a reason to open the emails you send them. You can also try to ask your followers for reviews and feedback on the product and your service on Amazon. If you make that bridge, the people will follow.
Never Prioritize Good Reviews Over Negative Ones
4 As the old saying goes, perception is reality. You might be inclined to think that if you allow only good reviews on your product or seller page, that people will perceive you to be the second coming of God. This is not so. People on the internet are suspicious and cautious, especially when it comes to buying things.
Firstly, they can't inspect what they're buying and have to therefore go on feedback provided by others. On top of that, if the feedback on something is overwhelmingly positive, they will suspect foul play. Nothing is perfect, and neither are you. You will get a few negative reviews. Do not hide them. Instead, try to make sure that the number of good things said outweighs the bad,
That is how you build a brand. You make sure the mistakes you made never happen again, and you try to bring dissatisfied customers back to the fold by giving them certain allowances for their trouble. This can be a product replacement or even a personalized apology.
No commitment or hard credit checks, apply today!
Dos and Don'ts of Asking for Reviews
You won't get reviews if you don't ask for them. There is no doubt about that. However, there are ways you should go about doing it. You need to follow some sort of guideline, and we aim to provide you with just that in this section.
❌ Do Not Violate Amazon's Policies
Don't do anything Amazon doesn't want you to do. This is important. You don't want to be kicked off their site. So, follow the regulations and don't do anything expressly forbidden in the direct messages to your buyers. It is a show of trust on Amazon's part, and you should respect it as much as possible.
❌ Do Not Pressure Your Buyers
Do not pressure buyers for five-star reviews or positive reviews. And be sure not to pressure them for reviews constantly. Simply ask for a review as politely as possible, and ask only once. Asking for a review falls under the purview of direct messaging, but you cannot ask them for a specific kind of review. Besides, put yourself in your buyer's position. What kind of treatment would you like from your seller?
❌ Do Not Incentivize
You cannot give anything to the buyer in exchange for a favorable review – like cash, for example. This is strictly against Amazon policy, but it is worth mentioning again. You should be aiming to win the favor of your customers simply with the service you provide and the care you put into it. Do not drag deals and other such things into the process.
👍 Do Try to Leave a Good Impression
Do everything you can to make it a comfortable experience for the buyer. Ship ahead of schedule, keep them in the loop, show them when the delivery is bound to happen, make sure that the process for returns is easy should the need arise, and give a little something extra. A bookmark or nice packaging might seem like a lot of wasted effort, but your buyer will appreciate a bright, smiley card when they open their package. It's always the little things that add up.
👍 Do Always Ask for Feedback
This is the whole point of this section, but this really needs to be said. Doing everything right is fine, but always ask for a review. In fact, Amazon encourages third-party sellers to ask for it. We have said previously that customers will only give reviews if asked, and this is true. Not everybody has the time to review every experience by themselves. They need some external force to push them out of inertia. So, do it. Unless you ask for it, nothing will happen.
👍 Do Try to Learn From the Feedback
Don't just celebrate the number of reviews you're getting. Go through them. Read every single one. See what your buyers liked about your service. See what they did not like. Repeat what they enjoyed and improve what they did not. It is not unusual for repeat customers to change Amazon reviews once you've won them over after a disappointment. Always seek to improve your service, and reviews are a never-ending resource for knowing what to work on next.
Launch Your Amazon Business & Start Getting Reviews
For anyone selling on Amazon, reviews mean the world to them. It is a way of knowing how they are doing, what they can do to improve, and also grow their image as a brand by growing their number of loyal customers. It is an intrinsic part of e-commerce nowadays, and following the importance of Amazon reviews, sites of all kinds have assimilated this practice into their standard operating procedure.
As a seller, however, you have to be tactful in how you go about getting and using the feedback coming your way. Knowing what you have to do will help you decide on whether you need capital for those changes. If you do need funding, feel free to reach out to us at PIRS Capital at any time to fulfill those needs.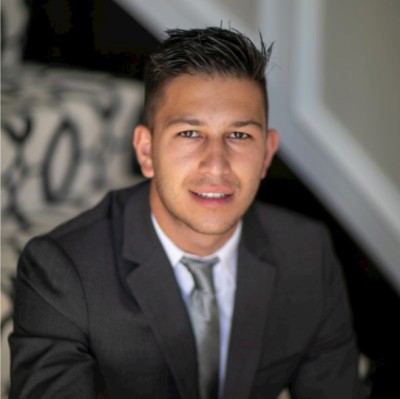 Written by: Mitchell L.
I work with companies that sell products on platforms such as Amazon, Shopify, Walmart, Ebay, Etsy, etc. I understand that every business is unique and thats why I form genuine relationships with owners so I can help them reach their goals and find success through our working capital solutions.
Ready to take control of your finance?