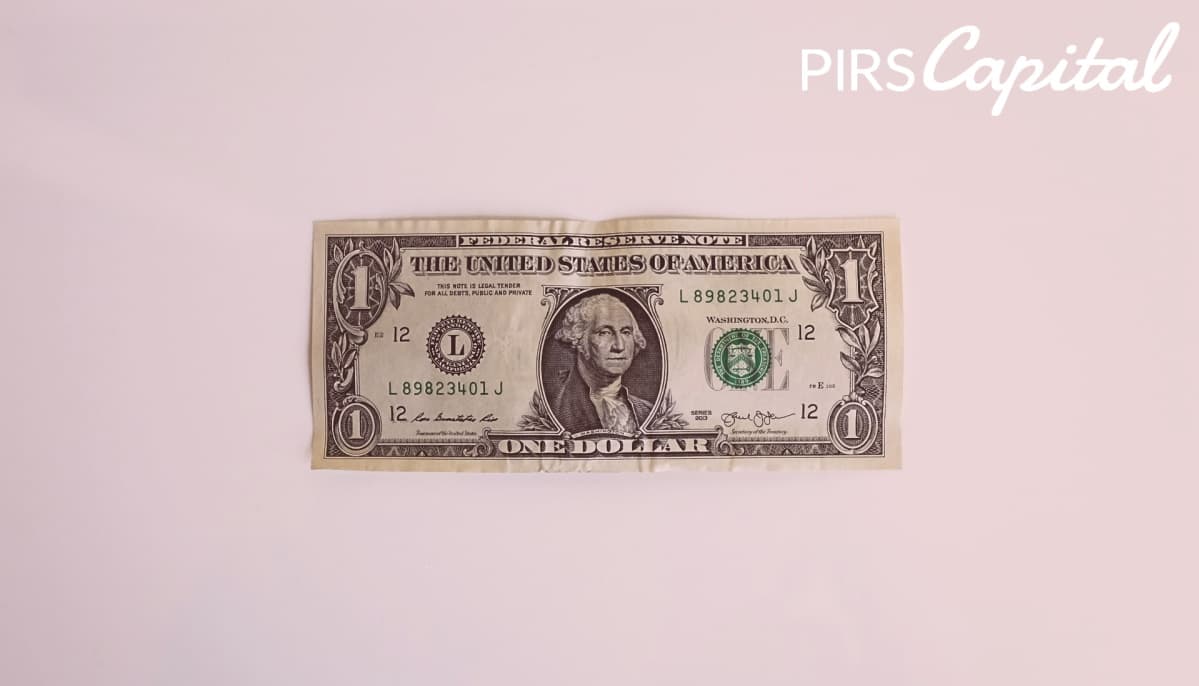 Retail has changed dramatically in the last decade, bringing up a slew of new options for both brands and retailers. Today's customers are well-informed and continuously compare costs online before purchasing a product, thanks to the availability of technology.
Given the importance of price in decision-making, competitive and dynamic pricing are essential for achieving a competitive edge. Technology has pushed retail frontiers even farther, paving the path for e-commerce acceptance, which has been boosted in recent months by COVID-19.
However, in the drive to gain customers by providing the lowest costs, retailers frequently violate companies' Minimum Advertised Price (MAP) rules. When sellers sell their items at prices lower than those set by companies, it might be a disadvantage. It may also harm a brand's reputation and negatively impact sales.
The MAP pricing strategy was created to retain control over excessive price fluctuations, shield brands from corrosive prices, and guarantee fair chances for all participants in the retail environment. For instance, if you operate with different Amazon sellers, the lack of knowledge of what occurs after the items leave your warehouse might result in significant price differences.
Amazon has policies to safeguard brand integrity and pricing concerns. Still, as a brand, you should be aware of your MAP policy and how it may affect your company's Amazon presence.
What Is MAP Pricing?
The Minimum Advertised Price or MAP is a set price for a product that resellers agree not to promote or sell lower. For example, suppose an electronics company sets the MAP for a specific laptop at $250, then according to the MAP price meaning. In that case, merchants and resellers, both online and in-store, must offer the device at that price or higher.
Don't Wait, Become a Satisfied PIRS Customer Today!
Why Is a Comprehensive MAP Pricing Policy Necessary for Brands?
With the rising e-commerce sector, there are more third-party marketplaces online than ever before, and your items might be offered by thousands of merchants and resellers throughout the world, some of whom you may not even be aware of. This necessitates brands having insight into all reseller rates and determining if they are per their MAP pricing.
On Amazon, the MAP pricing definition impacts both sellers and brand owners in various ways. If the distributor fails to tell you these policies, you may not even be aware that they exist as a seller. And, depending on how the producer prepares it, they may not even apply to you.
If you're a brand owner or manufacturer, keeping track of and managing MAP pricing across a broad distribution network can be difficult. You must keep track of each Amazon seller of your goods and keep an eye out for stated prices that are too low.
A brand's business can be harmed by products offered at prices lower than the Minimum Advertised Price. It also harms the company's brand and, in most circumstances, reduces earnings. Here are some of the factors why, in this digital age, having a MAP monitoring solution is critical:
Global channels and a complicated retail network: With your items being distributed over a complex retail network, you can no longer afford to operate in analog mode.
The popularity of Amazon: Without a means to track Amazon MAP price, your brand's pricing appears to be condemned to a "race to the bottom."
Increased competition is a must due to the competitive environment: Pricing also determines exposure, seller ratings, and other factors that have a direct impact on purchasing decisions, emphasizing the necessity of competitive pricing.
Limited control over independent sellers: Keeping up with the size of thousands of resellers across different channels and marketplaces is difficult.
No authority over marketplace algorithms: With such a large reseller network, personally monitoring pricing adjustments at all times is impractical.
Rogue sellers and resellers: Keeping track of approved resellers, much alone unauthorized vendors and resellers, is hard with many marketplaces.
Fraud and supplier encroachment: The counterfeit business providing such a significant danger is critical to safeguard the brand.
Benefits of MAP Pricing Enforcement for Your Brand
Both on Amazon and elsewhere, MAP pricing rules are an excellent method to level the playing field and enjoy healthy business development. Most Amazon brands have minimum advertised prices (MAP) rules to preserve their brand value and business margins.
Because Amazon does not enforce MAP regulations, it has become extremely difficult for companies to do so. Some of the benefits of using a MAP Monitoring Solution are as follows:
A MAP monitoring system may function as your market's eyes and ears, alerting you to non-compliant merchants.
With many internet merchants being illegal, regularly monitoring for MAP can assist in identifying and eliminating rogue sellers.
Operational and seller compliance costs can be considerably reduced in half with MAP monitoring.
It can help you keep your market share from being eroded by counterfeit goods.
Turning unregistered vendors into legitimate sellers may help companies build and control a strong sales network.
If a MAP pricing policy is in place, the manufacturers may pursue legal action against the brands.
Now that you know the benefits of MAP enforcement, contact PIRS Capital for your businesses' cash flow!
No commitment or hard credit checks, apply today!
How to Do Minimum Advertised Price Enforcement on Amazon
Three crucial measures to help you enforce your MAPs on Amazon are outlined below:
Violations Should Be Directly Communicated to Any Amazon Seller
1 Even if you implement an Amazon MAP price strategy for your approved sellers, some of them may choose to ignore it. Unfortunately, Amazon defers all policing to brands and does not sanction resellers that break Amazon's MAP regulations.
One of the most effective strategies to avoid widespread MAP violations is to notify any Amazon seller who immediately breaches your MAP pricing policy. When you find a violation, you can issue a stop and desist letter. The policy that was broken should be mentioned in the letter. You can stop distribution or withdraw their approved seller status if the violation is not remedied.
Establish an Amazon Brand Registry
2 Signing up for Amazon Brand Registry is another excellent method for MAP enforcement. When you register your brand on Amazon, you have access to sophisticated reporting tools and robust brand protection services. This is why it's critical to register your brand on Amazon.
Though the Amazon Brand Registry isn't intended to prevent Amazon MAP breaches, it can aid in trademark protection. You may use the register to limit the number of authorized sellers who can sell your brand, as well as easily detect trademark infringements and flag such resellers in the marketplace. When it comes to trademark infringement, registered trademarks are usually more protected than unregistered ones.
Brands may also use an automated price monitoring tool to monitor the whole Amazon marketplace to enforce MAP pricing. When resellers break your Amazon MAP regulations, a price monitoring tool may notify you.
Monitor Distribution Channels for MAP Violations
3 Because brands do not keep track of their supply chain, MAP violations and unlawful resale on Amazon occur. It's simple for your Amazon MAP pricing strategy to be broken if you don't maintain track of your major distribution channels and retail partners. This is why minimum advertised price monitoring is essential.
Knowing who you're selling to and who they're selling to along the supply chain is one of the most effective methods to avoid these breaches. By looking at how much business a distributor or retail partner does with you, you can readily detect if they are undercutting rates.
Increases in purchase volume and frequency that are out of the ordinary might indicate that merchants are breaking your Amazon MAP price policy. So you would want to track prices on Amazon to investigate more to see whether they are undercutting the MAP price.
You may also use a simple Google search to see whether a distributor breaks your MAP pricing regulations. A Google search might assist you in tracking a seller's website or product listings on another marketplace if you know their name and think they're undercutting MAP price.
You may even buy anything from them if you want to go the additional mile. It's a good idea to hire a professional investigator to assist you in uncovering Amazon MAP offenders for more complex MAP pricing breaches when you can't determine the seller's name.
To ensure that you are following the MAP regulations, tracking and efficient cash flow are essential. Contact PIRS Capital today for assistance in your cash flow journey!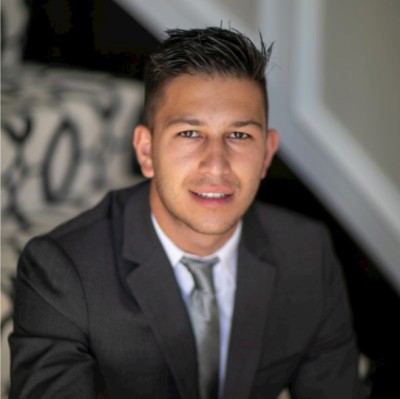 Written by: Mitchell L.
I work with companies that sell products on platforms such as Amazon, Shopify, Walmart, Ebay, Etsy, etc. I understand that every business is unique and thats why I form genuine relationships with owners so I can help them reach their goals and find success through our working capital solutions.
Ready to take control of your finance?