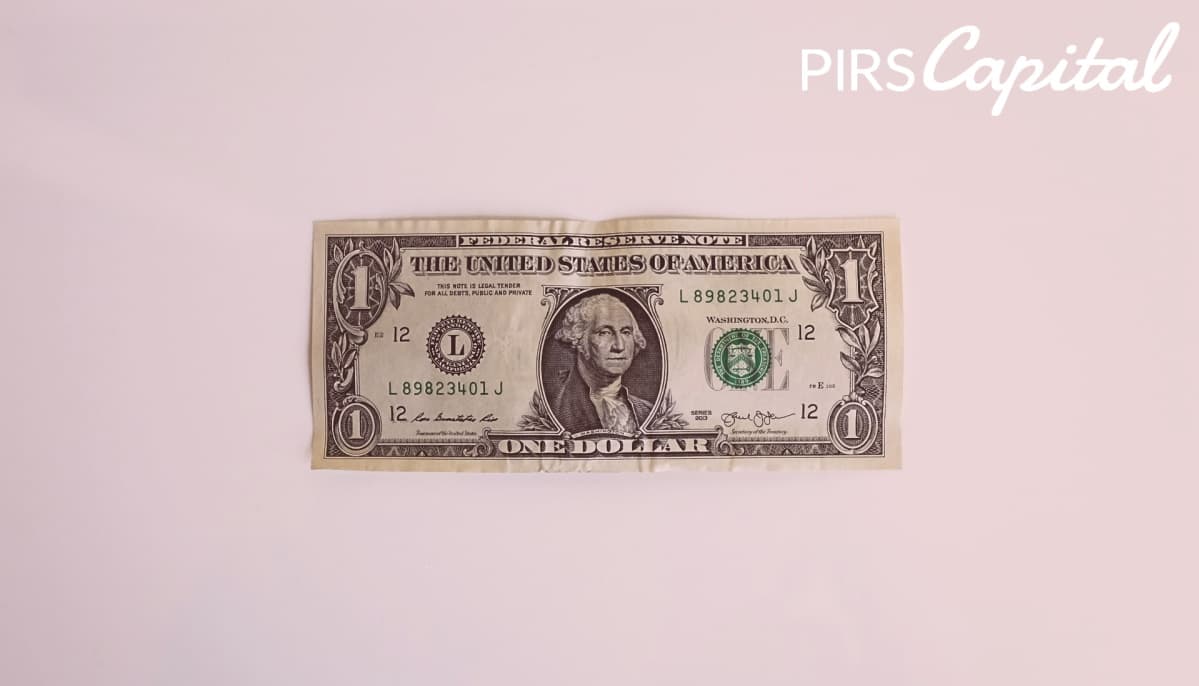 Amazon has gone far to give its customers the comfort of online shopping. Most sellers are getting interested in selling their products on Amazon due to the popularity of the platform. With this number of users willing to splurge their money, some companies are considering selling on Amazon.
You might be thinking about what does it cost to sell on amazon. The answers vary, and it depends on the products and sellers. Before you start listing products on Amazon, you have to learn what the selling fees on Amazon are so that your business will grow. Keep reading to find out more about the cost to sell on Amazon.
Don't Wait, Become a Satisfied PIRS Customer Today!
How Much Does It Cost to Sell Something on Amazon?
In the current day, Amazon is the fastest way to introduce and sell products in front of millions of shoppers in the world by listing your products on the platform. In the 2019 report, 150 million Prime subscribers shop on Amazon each day. In connection to this, Amazon charges fees when you use their platform to sell products.
Suppose you are interested in listing products on Amazon. You should ask: "How much money does it cost to sell on Amazon?" In that case, you have to know that Amazon operates nineteen marketplaces or what they call "venues" in the world. The fee is almost identical from venue to venue, and it is because the fees are rounded off in currency exchange. There are various kinds of fees that Amazon charges in the seller account. Whether you're just starting your business with Amazon or you already established your business in Amazon, and you're planning on launching new products, knowing these fees is an important part of your business profit.
Selling Fees on Amazon
Selling fees on Amazon vary depending on the item category and the total selling price. You might be wondering what the selling fees on Amazon are if you list your products on the platform. In fact, there are three types of fees that you need to pay when you start selling items on Amazon, and these are:
Referral Fees
1 Once you decide to create a seller account on Amazon, whether you chose an Individual type of account or the Pro Merchant one, you are still required to pay an RF for every time you sold an item on Amazon. It's charged based on the item price, shipping cost, and gift-wrapping fee. The seller needs to pay an RF ranging from 6% up to 20 based on the category and the venue where the sale has been made. Usually, Amazon requires their merchants to give around 15% for this.
Amazon Minimum Referral Fees
2 The platform requires a minimum referral fee in some product categories, and it normally costs around a dollar for most of the items and $2 for pieces of jewelry and wrist-watches category. Once the product category of your item falls under the minimum referral fee, you'll be needing to pay the higher one between the two fees, depending on the total selling price of the item.
Amazon Closing Fees
3 Meanwhile, charges in the media category are different than most of the products in Amazon. The platform charges and an additional fee if you sell media-related products. It is called "closing fees," wherein it is added on the top of the referral fees discussed above. The cost of this closing fee is fixed at $1.80, and some of the products that fall under this category are:
Books
DVDs
Computer and Video Game Softwares
Video/Movies
Music
Video Game Consoles
Amazon Seller Fees on Accounts
If you are planning on becoming an Amazon merchant, you also have to know how much are Amazon seller account fees are and how much an Amazon seller account costs when you create one. Well, Amazon offers two kinds of seller accounts: Individual and Pro Merchant. The account is classified depending on the specific need of small-type businesses and large-scale types of businesses. The features and fees of these accounts are designed to accommodate the business needs of both types of merchants.
Amazon's Individual Seller Account
The individual account in Amazon is made for small-time merchants and occasional ones. Individual seller accounts in Amazon only require a minimal setup and don't have monthly fees. However, there will be some rules and restrictions compared to the Pro Merchant account, and these are the following:
Individual seller account holders are only allowed to have around 40 sales in products a month.
If the seller is handling an Individual type of account, they will be required to creating listings manually, unlike in the Pro Merchant type of account. They have to go through the central dashboard of Amazon to do this step. They also aren't allowed to make massive uploads because it's unsupported by the platform.
There are strict limitations to some of the product categories.
They are not allowed to offer a gift-wrapping service.
Pro Merchant Account
The Pro Merchant account in Amazon is designed to accommodate and meet the businesses' needs and provide various features. This subscription only costs $39.99 for a month, and some of the features include:
Bulk uploads of products
nlimited product listings
Inventory management
Order management system
FBA inventory management
Connection to the eCommerce platforms
Allowed to offer gift-wrapping service
How to Decide on Which Account Fits Your Business
Business owners who are considering selling their products on Amazon might be a little hesitant about which account they should create. If your business is already established and you have experience selling your products on other platforms, choosing the Pro Merchant account will be an excellent choice. However, keep in mind that there will be a cost to sell on Amazon once you select this account.
Meanwhile, if you have a start-up business and are just starting to list products on Amazon, you can choose the Individual Seller account since it'll be more convenient because it doesn't cost you to create this type of account and sell products. If you're an individual seller, you'll only get fees whenever you make sales.
Amazon Standard Shipping Credits and Costs
The shipping credits and cost are not considered a seller fee, but they can cost a seller some money if they aren't careful. Amazon pays every seller a Shipping credit on every sale to cover the shipping cost if the seller ships the orders themselves. However, the catch is that the credit for the sellers is generally low compared to the shipping rates that they actually pay.
To avoid losing all profits to shipping costs, you may want to check the Amazon Shipping Credit Chart so you can estimate your credits for each product. In addition to this, the credit from Amazon is based on what the product is, including the total size and weight of every order you ship. The shipping credits and costs in Amazon are the reason you'll have to inspect and calculate the cost of every order carefully. In some situations, pro merchant account holders choose the fulfillment by Amazon (FBA) to ship the products they sell on Amazon.
No commitment or hard credit checks, apply today!
Fulfilled by Amazon Fees (FBA)
Any type of seller account created in Amazon is allowed to use the FBA option. The FBA fees are reasonable enough for the sellers. That's why it's the most popular option when shipping an item. In addition to this, it accommodates most of the work that the seller needs to do for daily orders from stocking, packing, and shipping.
Amazon charges fees for FBA, and it is based on the size and weight of the product. Like other shipment options, you have to calculate carefully so your business will earn profit. There are two services FBA fees cover, and these are:
Entire Pack Shipment Fee: This is the entire pack-through-shipment fee inclusive of the shipping cost.
Monthly Storage Fees: This is the fee for storing and stocking your products in the Amazon warehouse.
pdated Amazon Additional Selling Fees
Aside from the stated fees above, there are additional Amazon selling fees, and these are:
LTSF or Long-Term Storage Fees
1 Amazon has this yearly program of checking if any items are stored in the fulfillment center for over a year. The inventory clean-up happens every 15th of February and August. If your product is in their facility for over 365 days, you'll be charged every 15th of the month until you sell or pull them out. Don't worry because Amazon will give notice weeks before their clean-up, and you'll receive instructions on how you will remove your old inventory.
The 2022 charge for the long-term storage fee is $6.90/cubic feet. But if the amounts are less than $0.15/unit, Amazon will charge you this rate.
Refund Administration Fee
2 Whenever a merchant issues a refund, Amazon will take back all the money from the merchant and credit a part of the merchant's fees. The merchant will receive their referral fee minus the refund administration fee, which is less than $5.00 and 20% of the referral fee, so they will either get $5 or 80% of the refund fee.
High-Volume Listing Fees
3 Amazon charges $0.005 per unsold listing once your listings run up to hundreds of thousands and if some of these items had no sales in a year. The platform doesn't like high-volume listings and overcrowded catalogs. However, the fee doesn't apply to books.
Currency Converter Fees
4 Currency converter fees are based on the different venues of your bank account and selling venue. The rates are calculated based on the sales volume, and it is around 0.75% and 1.50%, except for the Chinese Yuan (CNY). You may want to check the Amazon Currency Converter to learn more about this fee.
Start Selling!
Selling on online platforms like Amazon is one way to boost the growth of your business. You don't have to be overwhelmed with the Amazon fees discussed above because you'll definitely earn profit with online selling with careful calculations and proper knowledge. You'll have the opportunity to establish your brand on Amazon. Deciding on whether or not to start selling products on Amazon will depend on you. Nonetheless, if you're interested in starting a business and need some expert care, you can always contact PIRS Capital for your eCommerce funding.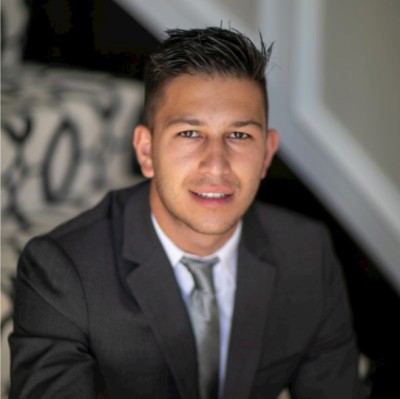 Written by: Mitchell L.
I work with companies that sell products on platforms such as Amazon, Shopify, Walmart, Ebay, Etsy, etc. I understand that every business is unique and thats why I form genuine relationships with owners so I can help them reach their goals and find success through our working capital solutions.
Ready to take control of your finance?