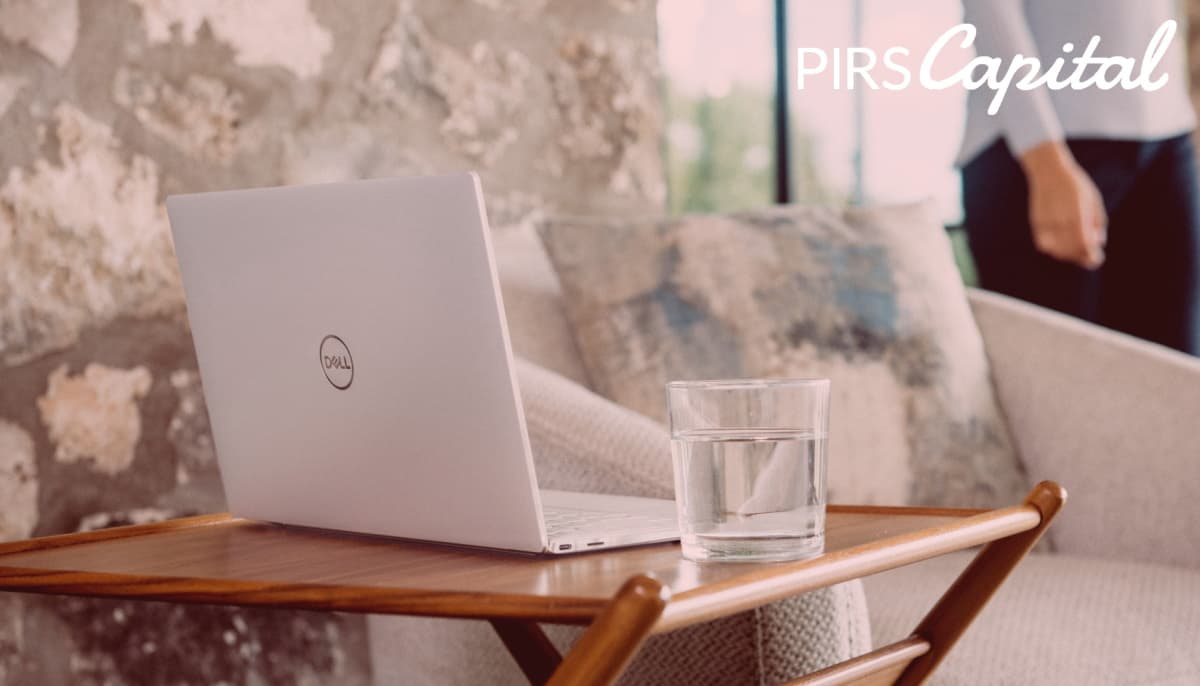 While Amazon sells and distributes many of its products directly, it also sells things from third-party vendors. So, if you've ever placed a purchase on Amazon and immediately realized you made a mistake, you want to seek Amazon seller help and know how difficult it can be to figure out how to fix the issue.
If you have a concern about one of these items or need to address an order issue, you can connect through Amazon telephone or Amazon helpline. However, it's typically best to contact the seller directly.
Don't Wait, Become a Satisfied PIRS Customer Today!
Contact a Seller on Amazon
To contact seller support means reaching out depending on whether you've already placed an order with them or not.
Using the Product Listing Page
Go to a product listing on the seller's website. You may contact a seller directly from the product page if you have a query about it. Search for the product you want on Amazon.com, then click the link to the product listing in the search results.
Note: If the vendor has an Amazon shop, you may also find a product listing there
On the right-hand side of the page, click the seller's name next to "Sold by." Next, look for the box on the right-hand side of the page. See the "Add to Cart" and "Buy Now" buttons after you've arrived at the product page. The words "Sold by" appear underneath those buttons, followed by a link to the seller's name. That link will take you to the seller's details and contact page.
Note: To access this link on the Amazon app, scroll down from the top of the listing.
Use "Ask a Question" Feature
This is how to ask a seller a question on Amazon: First, on the seller's website, click the "Ask a Question" option. Next, locate the yellow "Ask a Question" button. This allows you to send a direct message to the vendor.
Note: This button should be toward the top of the seller's page, whether you're using a browser or the Amazon Prime app.
Choose a topic for your question. When you click the "Ask a Question" button, you'll be prompted to choose a subject for your message from a selection menu. Choose the topic that most closely resembles your query or remark.
Note: Toggle buttons may also appear, asking if you'd like to have Amazon seller servicesabout a product they're selling or a previous order.
Fill up the text box on the following page with a comprehensive message. Include any pertinent information, such as the product you're requesting, your order number (if applicable), and the specifics of your query, remark, request, or complaint.
Note: The text box will display on the same page as the dropdown subject menu if you're using the app. You must keep your message to a maximum of 4,000 characters.
To send your message, click the "Send Email" button. Amazon will send your message to the seller and provide you a copy via email. Amazon will not divulge your email information to the vendor in order to safeguard your privacy. Instead, they'll use an Amazon.com email address to deliver the message.
Allow the seller up to two business days to respond before contacting them again. If you don't hear from the seller within that time frame, or if they refuse to help you with your problem, you might be able to resolve it utilizing Amazon's A-to-Z guarantee program.
No commitment or hard credit checks, apply today!
Connect through the Orders Page
1 From the Amazon site, go to "Your Orders." If you have an issue with an order you placed with a third-party vendor, you may get assistance via the "Your Orders" tab. Track to "Your Orders" from your account page or go to Amazon.com and click the "Returns & Orders" link. Look through the list of orders for the item you need assistance with.
Note: Click the dropdown menu button on the upper left side of the screen to find your orders if you're using the Amazon Prime app. "Your Orders" is located just under "Home."
2Click "Problem with order" or "Get help with order." If you haven't received your order from a third-party seller yet, you may notice a button next to it that says "Problem with order" or "Get help with order." To report a problem, click one of these buttons and then follow the on-screen instructions.
Notes:
If the seller manages their own delivery rather than using Amazon, the yellow "Get help with order" button will appear.
By following Amazon's guidelines, you may be able to remedy the issue without contacting the seller directly. If not, Amazon's customer service system can assist you in contacting the seller.
Click the "Return or replace products" option if your order has already been delivered and you'd want to seek a return, exchange, or refund. If the seller handles these types of transactions, Amazon will put you in touch with them.
3To rate the seller, select the option to "Leave seller feedback." Choose this option next to the order in question if you've already received your product and just want to leave seller feedback.
Note: You have up to 90 days following the date of your order to provide feedback to the vendor.
In Amazon's Buyer or Seller Message Center, you May Contact a Seller.
Select "Your Account" from the dropdown menu. If you've already talked with a seller, Amazon's buyer or seller messaging system allows you to continue the conversation. Start by going to the "Your Account" page on the Amazon.com main page to discover your messages.
Notes: Go to the "Accounts & Lists" tab at the upper right-hand side of the Amazon site if you're using a browser. From the dropdown menu, choose "Your Account."
Select the dropdown navigation option on the upper left side of the screen from the Amazon Prime app. The "Your Account" link is above "Shop by Department" and beneath "Your Lists."
Go to "Content and communication." Next, scroll down your account page until you see a box labeled "Communication and content." Several links relevant to your communication and notification settings will be found in this box.
Note: If you're using the Amazon Prime app, simply scroll down to the "Message Center" heading.
Select "Amazon and seller messages." This link will open an inbox with all of your previous Amazon and third-party vendor correspondence. In addition, you may chat with the amazon seller and check the status of any messages you've sent using the messaging system.
Note: Choose "Your Messages" under the "Message Center" header if you're using the app.
Choose the tab for "Buyer or Seller Messages." You'll find a tab labeled "Buyer or Seller Messages" at the top of your inbox in the message center.
Note: After clicking the "Your Messages" option in the app, you'll notice access to "All Messages," "Buyer or Seller Messages," and "Sent Messages."
Scroll through the messages until you locate one from the vendor you'd want to speak with. You'll find a copy of the message they sent you, as well as Amazon's buyer and seller contact guidelines.
Note: If you have many messages and are having trouble finding the one you want, you may use the app to show messages from a certain period.
Write a message and press the "Reply" button. After you've chosen the message you wish to respond to, click the "Reply" button at the top of the page. This will prompt you to type your message into a text field. When you're finished, click the yellow "Submit" button to submit the message.
Notes: You may also include an attachment, such as an image, a PDF file, or a Word document if you're sending the message from a web browser. Your email information will not be shared with the seller by Amazon. Amazon's messaging service will be used for all communications.
How Can Amazon Support Me?
Before you pick up the phone, you'll want to moderate your expectations and understand what Seller Support can and cannot do.
For instance, when you call them for technical concerns, they may be able to assist you. If you have trouble logging into your account, please contact Seller Support. Seller Support is a wonderful place to start if you see any signs of account hacking or get an error message while connecting into Seller Central.
If you get notices concerning listing deletions due to Catalog difficulties or FBA difficulties due to Hazmat, Seller Support will assist you in reaching the appropriate teams. There are many different teams at Amazon, so be sure Seller Support sends you to the proper one. If you're put on the wrong team, don't waste too much time there.
Amazon Customer Service
Amazon is primarily concerned with e-commerce and digital streaming content. It is the market leader in e-commerce. Unfortunately, you may expect to wait a long time on hold when contacting a company of this size, especially in Amazon seller central forum and Amazon seller central email.
Many individuals choose to contact customer service by Amazon hotline since it allows them to fix their problems right away. Amazon will frequently place your number in a line and call you back as soon as one of their representatives becomes available. If you'd rather email Amazon, you can do so. However, because they may take a long time to respond, emailing is ideal for non-urgent issues.
Reasons for Contacting Amazon Customer Support
Some reasons you may need to get in touch with Amazon Customer Support include:
Order Tracking. Customers on Amazon want to know where their purchase is and how long it will take to arrive. They also contact customer support to change or cancel their purchase on occasion.
Returns or Refunds. Users may choose to return or request a refund for their purchases on occasion.
Device Troubleshooting. Users frequently experience issues with their Amazon gadgets, such as Kindles.
Amazon Prime. Amazon Prime is a premium subscription that provides consumers with VIP treatment and access to special bargains.
Gifts. Customers frequently contact customer service with questions regarding gift cards and returns.
What Happens If You Don't Get Any Resolution?
Naturally, you may discover that Seller Support representatives are unable to assist you with non-technical issues. They may misdiagnose the problem right away and fail to transfer you to the appropriate staff. In addition, sellers sometimes misinterpret the distinction between customer safety complaints and forbidden item revisions when their listings are limited. To get these issues appropriately answered and handled, you may need to contact additional teams like the Amazon complaint department or escalation experts.
Reach Your Goals
Do you have a cash flow problem with your online store? Then, get in contact with PIRS Capital as soon as possible! By combining great customer service with financial understanding, we work hard to understand your business, your needs, and your potential so that we can provide sensible finance to help you reach your corporate goals.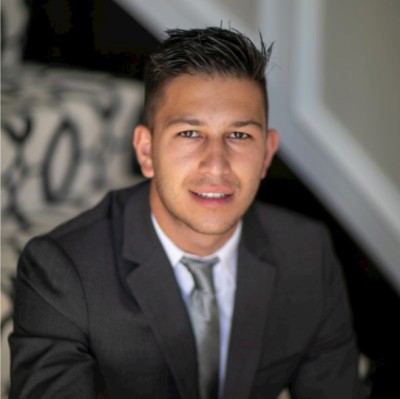 Written by: Mitchell L.
I work with companies that sell products on platforms such as Amazon, Shopify, Walmart, Ebay, Etsy, etc. I understand that every business is unique and thats why I form genuine relationships with owners so I can help them reach their goals and find success through our working capital solutions.
Ready to take control of your finance?