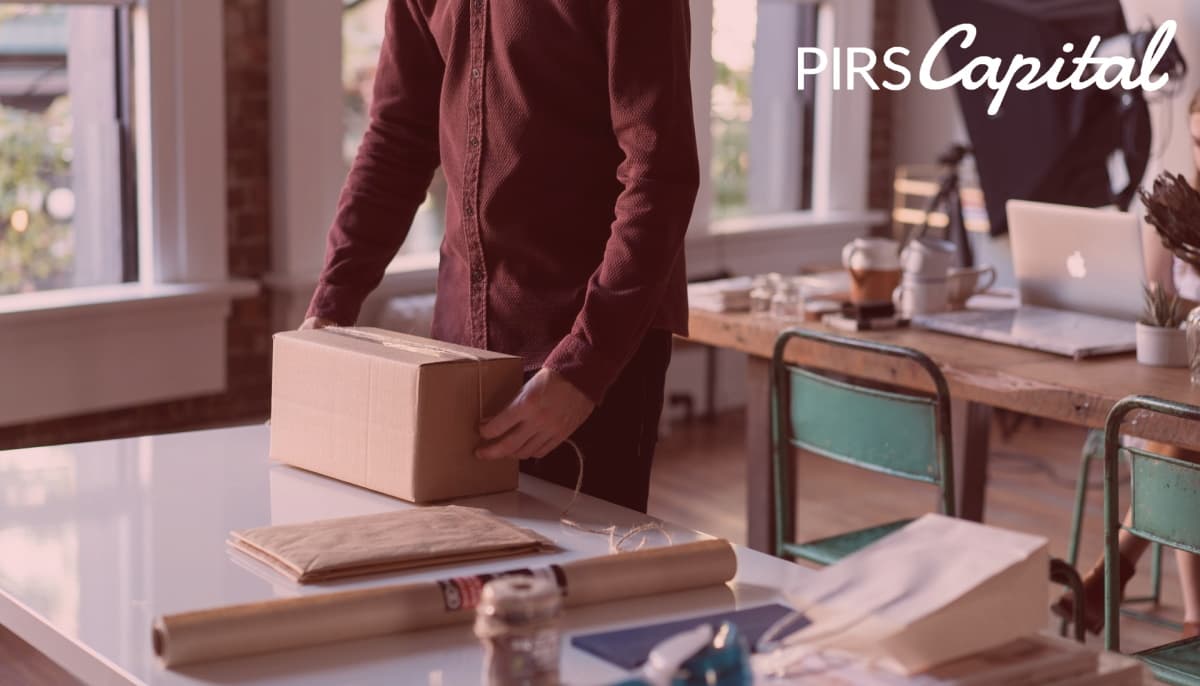 Shoppers nowadays are well aware of shipping prices, considering these fees even before they reach the checkout page – with 65% admitting they seek up free-shipping thresholds before adding products to their online shopping carts.
A report from NRF shows that 75%of consumers expect free delivery on items under $50. In line with this, consumers are increasingly expecting free delivery of things they buy online. They're also embracing new options like picking up their internet purchases at a nearby store to protect their privacy.
Unfortunately, one of the most difficult challenges for online sellers is providing free delivery. There are a lot of things to think about regarding shipping. If you're not careful, giving cheap rates may wreak havoc on your margins and, as a result, your profits. This article explains the main factors that increase your shipping fees.
Don't Wait, Become a Satisfied PIRS Customer Today!
Why Is Shipping So Expensive?
What is the reason behind the high cost of shipping? Over the years, every eCommerce business and online customer has asked themselves this question.
The reasons behind e-Commerce shipping rate increases may be complicated and unclear, making online merchants frustrated. Not understanding why shipping rates are expensive will leave the seller with declining revenues and dissatisfied customers because of excessive delivery prices. The fact that big couriers continue to raise their rates year after year only adds to eCommerce merchants' vexation.
The cost increase is due to a variety of factors, including the influence of Covid-19 on the transportation sector and a mismatch in the timing of lockdowns throughout the world. In addition to all of this, carriers consider aspects including parcel weight, size, value, and destination when determining shipping charges. Bulky, heavy items take up a lot of "real estate" on delivery vehicles, which explains why they are more expensive to send.
However, understanding why shipping is so expensive may help small and medium-sized businesses better plan their shipping strategy and optimize their profits.
Here are the hidden factors contributing to the high cost of shipping for both online buyers and eCommerce businesses:
Complex Courier Agreements
Agreements with couriers are difficult to understand. They frequently have several little components that, though not expensive individually, soon add up. For example, a typical courier agreement includes everything from money-back guarantees to early termination fees and more – all of which silently but swiftly raise costs and ultimately drive up the cost of shipping.
Fuel Surcharges
Fuel costs are a frequent but little-understood expense that may quickly mount up. What precisely are fuel surcharges? They're the extra expenses charged by couriers to offset any variations in fuel prices, and they frequently apply to both local and international shipments.
Their computation is often a percentage of the base rate, which is then added to the price of each parcel. This way, couriers may be lucrative even if gasoline prices skyrocket. These fees, which many eCommerce companies neglect, may quickly mount up and drive up delivery expenses for online retailers.
Minimum Package Charges
Customers choose to pay more than their net fee depending on a defined minimum in their courier agreement or a discount, which many other large couriers do. Minimum package charges, even with discounts, can increase delivery expenses for online sellers.
This is because the charge cancels out most of the savings for lighter-weight shipments, especially those weighing less than five pounds and those in lower zones. As a result, the discount is rendered worthless for bulkier packages, raising transportation costs for eCommerce businesses.
Value Added Courier Services
Unsurprisingly, value-added services may significantly increase delivery expenses for eCommerce businesses. Many couriers include value-added services, sometimes known as accessorial fees, in their contracts. This makes it difficult to immediately and clearly identify them.
Delivery area surcharges address correction costs, residential fees, and other costs are only a few examples of these extra expenses. For internet retailers, these may all build up very rapidly without them even realizing it!
Overhead Costs
Courier overhead costs also contribute significantly to the high cost of delivery for online companies. Salaries, benefits, and other expenditures are incurred by fulfillment center workers, truck drivers, and other personnel. Higher delivery expenses are passed on to online retailers as a result of these overhead expenditures.
Despite the increased automation of the logistics business, fulfillment and shipping is a multistage process with significant manpower. The expenses incurred at each step build up slowly for eCommerce companies.
Variable Parcel Factors
Finally, several variables affecting how products are shipped have an influence on shipping costs for online shops. Shipping prices are influenced by dimensions, weight, value, and destination, which might result in higher prices for online businesses. This is especially true for businesses that move heavy, bulky commodities over state lines or abroad.
No commitment or hard credit checks, apply today!
Main Factors That Affect the Shipping Price
Ever wonder why Amazon and eBay shipping costs are expensive? Several factors go into determining shipping prices. Here are some of the most common ones, as well as how they may affect your cost:
Size and Weight
This is one of the essential factors in determining how much shipping costs the package is. Simply put, the larger the package, the higher the shipping package costs will be. The same is true of package weight: a heavier package will cost more to ship. While you have no control over the weight of your product, you do have control over the packaging it is sent in.
The package should be large enough to hold your products but small enough to keep the dimensions to a minimum to keep shipping costs down. It's a good idea to keep a variety of package sizes and packaging materials on hand so you can choose the best one for each of your products. Keep in mind that some package and filler types are lighter than others, resulting in less excess weight in your shipment.
Below is a list of shipping calculators for some of the most well-known and well-known shipping companies. To see how size and weight affect shipping rates depending on the carrier you plan to use, try these:
Note: To determine the total weight of your products, weigh them in their final packaging, which includes fillers.
Shipping Distance
The departure and arrival locations are also significant cost factors. The one simple rule to remember here is that the further the package travels, the higher the shipping cost. If you had to ship your package across the state, for example, it would be less expensive than mailing it all the way around the world.
You can use an online calculator to see how distance affects shipping rates. Enter the following information to get a quick estimate of shipping costs:
Sender address (country, postal code, city, state)
Receiver address (country, postal code, city, state)
Package dimensions and weight
Customs & Duties
Dealing with customs and duties is one of the most difficult challenges you'll face if you're selling across international borders. They create uncertainty for both the retailer and the customer because it's difficult to predict what additional fees will be charged from country to country.
When additional customs fees or taxes are due upon delivery of the goods, your customer is usually liable for them. Make it clear that any taxes or customs fees are charges over which you have no control and from which you will not get a commission.
Delivery Times
Carriers normally offer various standard and expedited service time frames depending on the country of origin and destination. Although the service titles may differ from carrier to carrier, the time frames typically fall into one of these three groups.
Time-specific delivery, in which packages are delivered at certain times
Express deliveries, including overnight and next day services
Depending on the distance the package must travel, standard delivery timeframes typically range from two to seven working days
Type of Product
Finally, you must consider the nature of your parcels. You may want to include shipping insurance for high-value items (such as original artwork or jewelry) in case the shipment is damaged or misplaced. Furthermore, transporting HAZMAT or temperature-sensitive materials may necessitate additional treatment.
Don't Wait, Become a Satisfied PIRS Customer Today!
Calculating Shipping Costs for an Online Store
Is it possible to get free shipping? What about rates that are set in stone? Is it possible to charge by the pound? Welcome to the big discussion about e-Commerce shipping rates in the USA. There are several methods for calculating shipping costs for your online store, but which one is ideal for your business?
The simplest approach to figure out shipping costs is to think about your consumer. What is the maximum amount they are willing to pay? And what will entice them to return for more?
The answer is almost certainly zero. Most customers dislike paying for delivery because they do not feel it adds value to their purchase. The most common cause for someone abandoning their purchasing basket is an unanticipated delivery expense. So, here are the options to make sure you clearly state shipping costs throughout your website.
Free Shipping
Suppose you can keep your profit margin under control, including delivery expenses in your price structure, and provide free delivery on all items. You'll probably win some and lose some – it'll all balance out in the end. To entice consumers to spend more, the offer is over a specified cart value, such as $150. Setting the free shipping barrier somewhat higher than your typical purchase value is a great approach to start.
For example, set the free delivery threshold at $100 if your average order value is $90. It will assist you in increasing the average order value and compensating for the margin loss.
Flat Rate Shipping
Flat rate shipping is a popular alternative to free shipping, in which you charge the same amount for all purchases to the same place. Flat rate shipping has the advantage of being quite transparent and easy to grasp for clients; there should be no surprises. You'll win on certain orders and lose on others, just as with free delivery. You'll want to choose a rate that will allow you to break even.
Matrix Rate Shipping
The pace of the matrix Shipping is a bit of a headache. It is calculated using the following formula: shipping cost x weight x cart value x destination. It's typically utilized by establishments that sell a wide selection of products or high-ticket items such as furniture or musical instruments. It isn't easy to engage with customers before adding products to their cart because you usually need their address and total.
However, it's still important to inform customers about delivery prices as soon as possible. Offering a postage calculator on the product page is one method to get around this. Customers may enter their address, and the calculator will calculate the shipping costs.
Real-Time Shipping
Some eCommerce systems link to courier providers during the checkout process and compute real-time shipping charges depending on the product's weight, volume, and destination. While this appears to be equitable to all parties, it is not the preferred shipping technique. Customers hate surprise charges, yet this strategy nearly always gets them.
Connecting to the courier API and providing a shipping calculation on the product page is one approach to get around this. Otherwise, this strategy is highly not recommended.
Ways to Reduce Your Shipping Expenses
Here are a few of the most efficient methods for lowering your typical shipping cost.
Negotiate with Several Carriers
Every shipping company has its own set of rates, determined mainly by the number of shipments. If you ship frequently, consider negotiating lower prices with several carriers to see which one saves you the most money.
Use Free Packaging
Using free packing and shipping supplies is another wonderful way to cut shipping expenses. Most major carriers provide free boxes to their clients, so it's up to you to get one. You may have to pay additional dimensional costs if your products exceed size limitations if you use your own boxes, in addition to saving money on packing.
Use Regional Carriers
This is another excellent approach to save the expenses of eCommerce delivery. These regional carriers provide the same services as larger carriers such as UPS and FedEx but at a far lower cost. The main difference is that, as their name suggests, their distribution network is restricted because they only serve a specific geographic region.
Get Third-Party Insurance
There's a simple rationale for this suggestion. To assure your shipments, third companies will charge you less. Third-party businesses charge roughly $0.55 per $100 of goods covered, whereas carriers charge roughly $0.90 per $100 of goods insured. This implies that if you ship many products or things that are more expensive, these little savings may quickly pile up and save you a lot of money over time.
Make Online Payments
Last but not least, here's a way to save money on shipping. Did you know that paying for your delivery online might save you money? You can save up to 60% when using Express Mail and up to 16% when using Priority Mail. Those savings will add up and save you a lot of money in the long run.
There are also free pick-up services, delivery confirmation, free or cheap shipping materials, and other benefits when you pay online.
Use Shipping Software
All of your internet orders may be imported, organized, and processed using a shipping software. You can develop and print shipping labels as well as compare carrier prices all from one spot. Sellers may also use processes to allocate orders automatically to the most cost-effective carrier and send them.
For eCommerce, here are some of the most popular shipping software:
ShipStation
Shippo
Ordoro
ShippingEasy
Stamps.com
Fast Shipping: A New Marketing Tool
Customer reviews, product photos, and low prices have all been utilized in eCommerce marketing to entice customers and close transactions in the past. Online marketplaces like Amazon and eBay, on the other hand, are cutting shipment times and boosting client numbers. You're missing a trick if you're not performing the same.
Fast delivery has quickly become the new marketing strategy for online businesses, particularly Shopify retailers. Fast delivery grabs people's attention, encourages them to click, and produces results.
It's not simply about delivering your products to your consumers faster, but it may help you improve website visitors, conversions, and repeat sales by greatly enhancing your marketing efforts.
You may also use Google Ads, Facebook, and Instagram to promote your speeds.
Mention quick shipment in your ad copy
Add fast shipping labels to your product pictures
Share client testimonials regarding how soon they received their purchases
Use long-tail keywords like "fast shipment" and "two-day delivery.
Takeaway
Do you have a cash flow issue with your e-Commerce business? Get in touch with PIRS Capital right away! Combining quality customer service and financial expertise, we also work hard to understand your business, your needs, and your potential so that we can give smart finance to help you realize your company goals.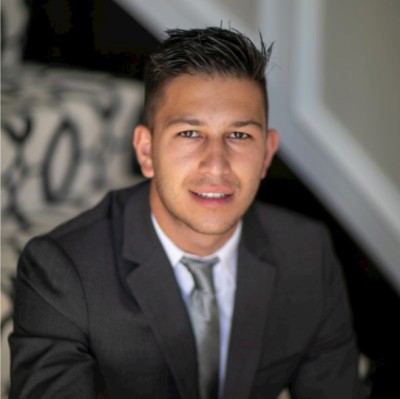 Written by: Mitchell L.
I work with companies that sell products on platforms such as Amazon, Shopify, Walmart, Ebay, Etsy, etc. I understand that every business is unique and thats why I form genuine relationships with owners so I can help them reach their goals and find success through our working capital solutions.
Ready to take control of your finance?