The use of online crowdfunding sites to raise funds for your business idea, nonprofit cause, or personal needs is simpler in the technological society. To date, these sites have helped people raise billions of dollars around the world, thanks to simple resources that make fundraising convenient for both fundraisers and supporters. You can find a crowdfunding platform, whatever the motivation for collecting funds is, and for the reasonably largest amount of funds required. You can also contact funding experts at PIRS Capital if you are a small business owner searching for funding.
We chose the following top crowdfunding sites based on their ease of use, track record of helping consumers raise money, price plans, social network integrations, and more. These funds raising platforms will assist you in collecting financial assistance for your business, concept, or cause, whether you are an entrepreneur, an artist, or a climate change advocate.
Crowdfunding is the concept of collecting money for a project or cause from a broad community of people over the internet. Individuals or small companies may use it to get early-stage funding for their ideas. The most popular types of company crowdfunding are as follows:
Equity Crowdfunding: Equity crowdfunding is the most traditional form of financing. You sell a piece of your company to an investor or a group of investors, who then provides you with the funds (capital) you need to grow your company.
Donation Crowdfunding: Whether you're a charity or a small company, donation-based funding might be an option. It only takes a few minutes to set up a campaign to solicit donations for your business. There is no need to return the money since it was given freely.
Debt Crowdfunding: Debt crowdfunding, also known as "marketplace" financing, is where a company owner borrows money from a group of people rather than a bank. You repay at a fixed annual interest rate, and the loans are frequently arranged in the same way as a conventional business loan is.
Reward Crowdfunding: The most well-known method of crowdfunding is rewards-based crowdfunding. Funders are given goods, programs, or other gifts in return for a fixed donation number.
Don't Wait, Become a Satisfied PIRS Customer Today!
The Best Crowdfunding Sites for 2022
Below is a selective list of the best performing crowdfunding websites:
Kickstarter
Kickstarter is one of the most popular free crowdfunding sites, with a reputation for assisting tech and innovative developers in financing their ventures before seeking a loan or collecting funds for venture capital. After its founding in 2009, the organization has raised over $5.6 billion and financed over 198,000 programs. A variety of verticals, ranging from arts and entertainment to journalism, are available to potential funders.
It's also simple to use for fundraising—start by setting a target and then a deadline to meet it. Please note that Kickstarter must accept the campaign before it can go live.
Indiegogo
Indiegogo is a crowdfunding platform that also serves as a forum for new goods. It has aided developers in raising over $1 billion for over 650,000 programs. With Indiegogo's "international network of early adopters," you can get some seed money and easily see if the project has wings.
You still don't have to consider stop collecting money at a certain point for this website. There are no goals or deadlines for fundraising. You may even use shares, invest, sell stocks, share earnings, and even sell cryptocurrencies.
Crowdfunder
Equity investing, which helps founders sell stock in their business to qualified buyers, is offered by Crowdfunder, a group of 200,000 entrepreneurs and investors. From Pre-Seed to Series A, their network of 12,000 VCs and angel investors has helped companies of all kinds raise capital (over $150 million).
Experiment
Experiment is a platform for financially supporting experimental research. Experiment donors would finance something that "pushes the limits of understanding," from dinosaur fossil discovery to architectural studies of medieval monasteries. They pay project scientists directly; therefore, there isn't an overhead charge.
Chuffed
Chuffed will assist you if you have a social cause group dedicated to supporting animals, your culture, or the world, to name a few. The most active campaigns for charities and cause-based groups earn an average of $7,000. Nearly 8,000 campaigns have successfully raised $18 million in total.
Patreon
Artists, singers, authors, and others may use Patreon to make money by operating a subscription site for their followers. Fans pay you a monthly amount of their choice in return for unique events and behind-the-scenes videos, providing a significant revenue source.
Fundable
Create an account, then decide whether you want to raise money by selling your product, taking pre-orders, selling merchandise, or by raising money from accredited investors. Their loyalty scheme, for example, is recommended for consumer-facing businesses looking to earn up to $50,000. The latter's financing scheme is recommended for product, utility, or B2B companies with investment targets of $50,000 to $10 million.
WeFunder
WeFunder encourages you to collect funds from supporters in the range of $50,000 to $50 million. The majority of campaigns take one to three months to achieve their objectives. You'll be able to raise money from WeFunder's more than 150,000 supporters for anything from breweries, restaurants, and engineering companies to fashion businesses.
SeedInvest
SeedInvest is a venture capital firm that focuses on high-growth, professional, and early-stage businesses. You have the option of raising funds by preferred equity or convertible notes. You'll need to have a pre-money estimate for valued rounds (preferred equity). You'll also need to include the valuation limit, exchange discount, interest rate, and period duration for convertible notes. Before creating a profile and closing your round, you'll need to develop an application and get it through a review committee. This is a place for businesses that are about to take off. The whole procedure could take at least 60 days to complete.
Fundly
"Raise funds for anything," with no minimum raise or startup costs. That's what the Fundly homepage claims. They aid people with everything from mental health issues to politics and even vacations. You can create a website, administer your campaign from the Fundly app, and optimize your impact with Fundly's Facebook OpenGraph integration. There is no minimum sum to collect and retain the donations. Contributions can be made within 48 hours of the donation. Electronic transactions can also be set up.
No commitment or hard credit checks, apply today!
LendingClub
Personal loans up to $40,000 and company loans up to $300,000 are available through LendingClub. LendingClub is not a financial institution. They bring creditors and buyers together. Investors buy Notes that equate to fractions of loans in exchange for steady returns. LendingClub conducts credit checks on creditors and handles all loans. Get all the money upfront on a company loan, with periods ranging from one to five years, no monthly fees, and no prepayment penalty. Their loan scheme is recommended for major, one-time expenditures. LendingClub also mandates that you have been in operation for at least 12 months, make at least $50,000 in annual revenue, have no previous bankruptcies or tax liens, and own at least 20% of the company.
StartSomeGood
StartSomeGood is a crowdfunding platform that focuses on social causes. StartSomeGood will assist you with support for a positive initiative. They are interested in your desire to have a social influence, whether you are a nonprofit, for-profit, unincorporated entity, or some other status.
Crowdcube
Crowdcube is a forum for turning your friends, family, followers, and consumers into investors through equity crowdfunding. To unlock Crowdcube's investor group, they'll help you set concrete goals, a reasonable valuation, an engaging pitch, and a well-executed communication strategy. When your pitch hits 20% of its target, you'll go public. In just 22 days, the average pitch hits its maximum potential. When you reach 75% support, Crowdcube's legal team will step in and help you finish the round easily.
Funding Circle
With cheap, inexpensive business loans, you can expand, add employees, or finance your next move. They've given money to veterinarian hospitals, beauty companies, and other organizations. Interest rates range from 4.99 percent to 26.99 percent a year, with repayment times ranging from six months to five years. There are no prepayment fees, and you can borrow between $25,000 and $500,000. Complete an online application, receive personalized service from a dedicated account manager, and receive a prompt response.
FundRazr
Individuals, nonprofits, and companies may use FundRazr to raise funds. Their platform is designed with simplicity in mind, with no complex technical configurations. Website integration, CRM integrations, annual contributions, rewards, and safe payment processing are all available.
GoGetFunding
GoGetFunding is a worldwide crowdfunding website that hosts a wide range of fundraiser campaigns. While GoGetFunding is best known for individual campaigns, it also allows fundraisers for startups and companies. Timed campaigns, strategic PR, and a personal fundraiser mentor are also included in the package.
Ulule
Ulule is Europe's best crowdfunding website, and it also provides international crowdfunding. You set a fundraising target once you launch a project on Ulule. If you don't meet your target, your supporters will get their money back, and you won't have to pay any fees. Ulule maximizes performance through its acceptance process and assistance for fundraisers, including tips on displaying projects and using the site.
EquityNet
EquityNet connects entrepreneurs with qualified investors to generate money for their businesses. The website has been around since 2005, and it now has over 25,000 investors. Unlike other crowdfunding platforms, EquityNet supports all legitimate and ethical businesses that apply and does not charge a fee.
Classy
For charities, Classy offers conversion-optimized crowdfunding projects. You'll be able to fundraise easily and show your sponsors the impact they're having thanks to donor engagement features and benefits like supporter matching.
Seedrs
Seedrs is another equity crowdfunding site that links startups with investors and allows them to trade shares. The website isn't just for raising money and engaging with investors; it also assists entrepreneurs in networking and acquiring clients, all from one location.
Tips to Keep in Mind When Launching a Crowdfunding Campaign
Make a list of crowdfunding sites, filter the best crowdfunding sites, and pick out which kind of site is the best for you.
Investigate various platforms to learn about their differences. For instance, if you need USA-specific sites, you can search for something like 'crowdfunding companies in the USA.
Examine other crowdfunding campaigns to see what works and what doesn't.
Before you jump into crowdfunding, spend some time spreading the word on your startup's cause. Before you initiate your crowdfunding campaign, do the legwork required to build up your social media base so that when you introduce it, you'll have an audience expecting to receive your post. Make contact with journalists who report the industry. Create a mailing list. Create a mailing list.
Create a video. Keep it to a maximum of 2-3 minutes. You may be personal, but make sure to cover all of the important points about your startup and its future. Don't forget to note the rewards that supporters will get.
Only with analytics would you determine what kind of traffic your campaign website converts to pledges. Utilize all available analytical methods to determine where the pledges are coming from and how you can increase them.
Maintain contact with your supporters to show them that you value their support. After all, some people have made a financial promise to you, although there is no assurance that your efforts will succeed. Keep an eye on the conversation around the campaign on social media to see if any specific questions come up often. If this is the case, take the necessary steps to resolve these issues. After all, if you plan to start another crowdfunding initiative in the future, you'll want to keep them in your favor.
All startups that seek crowdfunding do not necessarily succeed. However, once you do your homework, you significantly boost the campaign's chances of reaching its fundraising targets. If you follow these guidelines, you'll have a fighting chance of getting the money you need, allowing you to focus on increasing your business.
Connect with PIRS Capital for fast access to funds for your business.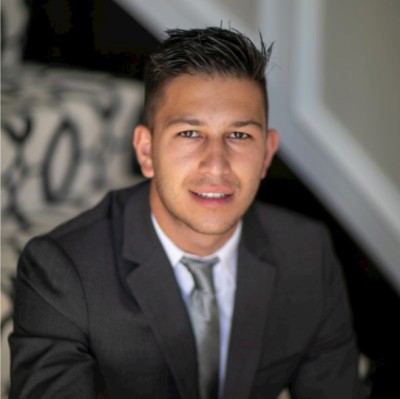 Written by: Mitchell L.
I work with companies that sell products on platforms such as Amazon, Shopify, Walmart, Ebay, Etsy, etc. I understand that every business is unique and thats why I form genuine relationships with owners so I can help them reach their goals and find success through our working capital solutions.
Ready to take control of your finance?