It is often a stressful, confusing, and upsetting situation when you first receive notification from Amazon that your selling privileges have been removed. For many, being an Amazon seller is their main source of income. Learning that your account has been suspended may have devastating effects on your livelihood and other financial ramifications.
Step back from cursing Jeff Bezos on your social media and stop trying to tweet him. Take a deep breath, count to three, and exhale. Center your emotions and read this article to help you figure out what steps you need to take to get back to business as quickly as possible.
Don't Wait, Become a Satisfied PIRS Customer Today!
Why Was My Amazon Account Suspended?
The first thing you have to do is understand why your Amazon seller account was deactivated. Once you have isolated the cause for the suspension, you can figure out how to tackle the issue directly. Usually, the reasons for suspension are given in the suspension email sent to you by Amazon. Common reasons may include:
Poor seller performance – you have decreasing seller metrics such as too many negative customer feedback reviews on products, low-quality products, multiple failed or untimely deliveries, and too many canceled orders.
Amazon Policy violation – you have broken intellectual property laws or other seller regulation infringements outlined and agreed upon in the terms and conditions upon opening your account.
Restricted Product Listings – selling restricted, fake, or inauthentic products that are not authorized by Amazon.
Once you know why your account was suspended, you can decide for yourself if those reasons are fair.
How Do I Reactivate My Amazon Seller Account?
Now it is time to begin the appeal process to reactivate your Amazon seller account. In general, you are given limited chances to submit an appeal. After you have exhausted all appeals and your last appeal is denied, you will unfortunately not be able to recover your account. Therefore, you must make sure that you use your appeals wisely.
Submitting a Plan of Action
1 Amazon will often ask for you to submit a Plan of Action (POA). This document needs to be carefully thought out and crafted as it will be used to plead your case for account reactivation. The POA is usually written and sent using a form on the Account Health page.
The aim of the POA is to address:
The root cause that led to the suspension
Actions you plan to take to resolve issues raised
Steps will you take to prevent future issues
It is important to remain professional and focus on the issues at hand. Avoid using emotive language, getting personal, accusatory, longwinded, or dramatic. A good POA should be:
Clear, concise, and factual – stick to specifics and facts or events that have led up to your suspension. It is unnecessary to make an introduction explaining your business and your products. Make no references or questions relating to ongoing support cases.
Provide adequate explanations for all issues – address each and every cause of the suspension and provide all relevant information to clarify or justify why these issues occurred.
Take accountability – own up to any wrongdoings and apologize. Demonstrate your overall diagnosis of what went wrong and what steps you have taken to resolve each issue identified. Outline the origins of these failings and how you plan to prevent them from happening again proactively.
Provide documentation – include all necessary supporting evidence such as invoices from the past 365 days for all your products or ASINs that are under review. The list of products will be found at the bottom of your original notification.
Highlight all relevant information in documents for easy review – circling or highlighting the area within your documents necessary for the case. This could be ASINs, supplier details, name of the supplier, supplier website, or clauses within your terms and conditions.
For the best chance of success, make sure you have taken enough time to prepare the most effective POA and followed all of the above pointers before submitting. Remember to include all pertinent information and requested supporting evidence else it will prolong the process even further.
Even though it is estimated that performance auditors only spend a few minutes to review POAs, actual reinstatement could take anything from a few days to a few months, depending on the severity and complexity of the violations.
If you need further advice on how to formulate the best POA, various services exist out there that specialize in this area.
Do Not Open a Second Account
2 It may be tempting for you to open a new account while you wait for your original account to be reinstated. Please refrain from doing this, as this is a prohibited seller activity according to Amazon's terms of service.
Generally, to be eligible for a second seller account, you have to have your other account in good standing and submit a formal request stating legitimate reasons why you need this secondary account. You must also meet various permissible conditions, such as selling different products on both accounts. Therefore, anyone with an appeal under review attempting to open a secondary account to continue business will be in direct violation of Amazon rules.
It is not worth the risk, as the chances of getting caught with a secondary account are quite high. Once you are caught, the secondary account will also be suspended, and it will negatively impact the appeal for your original account.
Don't Wait, Become a Satisfied PIRS Customer Today!
Do Not Submit Fabricated Supporting Evidence
3 Due to Amazon's crackdown on inauthentic products, the most common supporting evidence required for an appeal will be invoices. Amazon needs documentation that proves where you are sourcing your products to determine if they are the real deal.
Selling imitation items is a fraudulent and illegal offense and should be taken seriously when trying to prove your innocence. Under no circumstances should you ever attempt to forge invoices. Amazon has capabilities to detect altered documents, so it is highly unlikely photoshopped invoices will slip through unnoticed. Being caught attempting to submit forged documents will be another strike against you.
It is advised that when submitting documentation, that you send two copies: one that has the necessary information highlighted as requested and an original version without the highlights. You should also keep in mind that Amazon does not accept internal documents unless the seller owns the rights to the product.
Honesty is the best policy. If you do not have any invoices, it is better to be truthful than to make forgeries. You will have more chance of getting your account reinstated by admitting you have no invoices than faking them. If you are a drop-shipper and never had your listed items in stock, then you should state this clearly in your appeal.
When submitting your invoices, make sure that the files are between 25 to 35 MB. If your files are larger, try to split them up.
Do Not Make Threats of Legal Action
4 Threatening to take a giant e-commerce company to court is not the smartest move, especially if it is still early on in the appeals process. You need to stay levelheaded and repress any litigious inclinations while you still have a chance to settle the matter without getting lawyers and judges involved. This means you have to play ball, follow the correct procedure, and take accountability for your actions.
Seller performance reviewers prefer direct contact with the owner of the suspended account. Once a lawyer gets involved, the appeal process will be significantly delayed as Amazon will approach the matter with trepidation and will also consider getting their legal team involved.
Lawyers should be the last resort or when the reason for the suspension is related to infringement. Otherwise, it is better to avoid escalating a situation unnecessarily.
Do Not Contact Seller Support
5 When Amazon suspends your account, you might think about contacting seller support. Seller support is a customer service department that specializes in assisting Amazon users with common seller queries. They cannot help you with your appeal case, and Seller Performance is the only department that can. There are no phone numbers to call the department, so all communications must be handled via email.
Be Patient
6 Amazon is often dealing with hundreds of open appeal cases at any one time, and the Seller Performance department is typically inundated with emails on a daily basis. So, it is important to be patient and wait for a response. Ideally, you should wait for about a week after submitting your first appeal before chasing up on the matter.
It is also common that automated confirmation that an appeal has been received may fail to appear in your inbox. Therefore, you should keep that in mind before panicking. Sending too many emails within days of your appeal submission could potentially confuse and delay the process.
Have faith in the process and reach out only when ample time has passed without a response from the Seller Performance team.
Do Not Blame Buyers or Amazon Processes
7 As stated earlier, Seller Performance values sellers who are able to take accountability and those who seek to rectify problems with professional conduct. Amazon is a consumer-centric company. Therefore, the sellers that they allow on their platform are a reflection of them and their reputation.
Shifting the blame on the consumers and Amazon will not speed up the appeal process. It will, in fact, delay it and likely work against you. How you communicate with Seller Performance during the appeal is an indication of how you communicate with consumers. Thus, if you are difficult and use inappropriate language, Seller Performance reviewers will be more inclined to rule against you.
How to Prevent Another Amazon Suspension in the Future
When your Amazon seller suspension has been lifted, make sure that you continually monitor your account health and learn from your past mistakes. Address issues efficiently and follow best practices as outlined by Amazon's policies and guidelines.
While suspensions can be a distressing ordeal, it is important to remember that most Amazon sellers will experience at least one suspension at some point in time. You are not alone, and many suspensions have been successfully overturned by simply complying with the process, accordingly, being patient, and staying calm. If your suspension was unjustified and all the correct steps have been followed, rest assured that the process will handle your appeal swiftly and fairly.
If you have suffered financial hardship due to having your Amazon account suspended, you could consider applying for our marketplace financing program. With just a three-minute digital application and recent bank statements dated within the last three months, you could be eligible for a cash injection that could help you get your business up and running again.
PirsCapital specializes in e-commerce solutions and understands the needs of online marketplace sellers. Unlike regular bank loans, applications with Pirs Capital require no commitments, complicated paperwork, hidden fees, or even hard credit checks.
You have nothing to lose and everything to gain. Having extra capital to fall back on will allow you to run your Amazon store without fear of disruption or unexpected expenses. The money could also keep you afloat should your amazon account be under suspension again.
Prepare for anything. Give yourself peace of mind and run your Amazon business with confidence by applying today!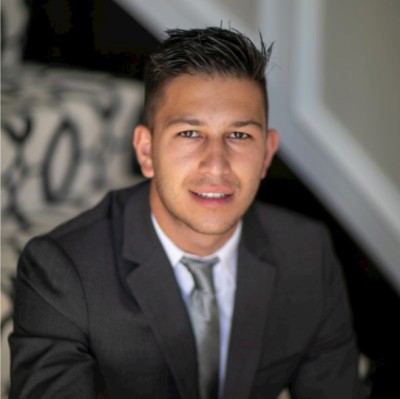 Written by: Mitchell L.
I work with companies that sell products on platforms such as Amazon, Shopify, Walmart, Ebay, Etsy, etc. I understand that every business is unique and thats why I form genuine relationships with owners so I can help them reach their goals and find success through our working capital solutions.
Ready to take control of your finance?