Amazon is an excellent place for selling different kinds of goods and services. The number of participants existing in the platform is proof of that. Amazon sellers are from different parts of the world, with over 59% from China, 35% from America, and 2% from other countries.
The most important part of being an Amazon seller is accessing the money you earned and getting your payout. Typically, sellers will have to wait for up to 14 days until they reach the money and get paid. But in some instances, Amazon may decide to hold the money, and it'll be difficult to blindly wait when the seller can get their Amazon payout.
To help you understand everything about Amazon Payments better, we have provided all the information and important details you need to know in this ultimate guide on how Amazon pays sellers.
Amazon's Seller Payment Terms and Conditions
Typically, you can know when you'll get paid upon signing up as an Amazon seller. The actual dates of payout are included in the agreement and will depend on the exact date you signed up. This means that you can't expect an Amazon payout during the first day and 15th day of each month from Amazon like in other marketplaces.
Seller Agreement with Amazon
Here are some of the essential details you need to remember to be a responsible seller under the agreement you signed with Amazon:
Your seller account must have the correct bank account information.
Your bank account must be active to receive the payments.
You must have a positive balance in your account.
You must be aware that there are fees to be deducted from you.
Don't Wait, Become a Satisfied PIRS Customer Today!
When Does Amazon Pay Sellers?
How often does Amazon pay its sellers? Amazon pays its sellers every two weeks. This includes all orders within 14 days that are delivered and successfully fulfilled seven days ago, minus Amazon's fees. The reason why Amazon proceeds to pay their sellers seven days after the most recent estimated delivery date is to prioritize customers' satisfaction.
The seven-day window is like a buffer that allows buyers to decide if they want to return the product or file a claim. In this whole one week, the payouts are on hold so that the buyers can assess their orders for any issue. If a buyer is not satisfied and wants a return, this will be processed from the funds that Amazon has on hold.
If there are no customer complaints after seven days, Amazon will assume that the customers are satisfied with their orders and the product they received. It will then release the funds in the seller's next payment.
However, there are instances when Amazon holds the payment for more than 14 days. Here are some reasons as to why sellers might wait for more than two weeks for their payment:
Money transfers take three to five business days in real life before appearing on the seller's account. These are also relative to the bank the seller uses.
Orders delivered within seven days of the payout date will cause the seller's Amazon balances to roll over into the next payment period.
Amazon may hold some or all of the payment for a much longer time as an "unavailable balance" or an "account level reserve."
How Does Amazon Pay Work Through Amazon Payment Transfer?
Suppose the seller's account has a positive balance. In that case, Amazon uses payment methods such as the Automated Clearing House (ACH) or electronic funds transfers to send the money to the seller's bank account. Since these transfers are not Same-Day ACH transfers and depending on the bank the seller's using and the account they have, clearing the funds can take up to five business days.
Amazon stated that transfers might take three to five business days to complete, and the current amount shown to sellers is just an estimate. This amount may vary from the actual amount transferred to the seller's account, depending on the new activity in the seller's account. This includes:
Product sales
Fees
Refunds
Chargebacks
The three to five days adds to the two-week payout cycle of sellers, resulting in a possibility of ending up waiting up to almost 20 days for their Amazon payments.
Amazon Account Payment Labels
Another thing to understand is the chance of seeing more than one source of transfer of Amazon balance when a seller checks their bank statement. No matter how long a seller must wait for their payment, they'll be able to see a deposit that's labeled in two ways: Amazon Payments, Inc or Amazon Services LLC.
When a seller receives a payment labeled as Amazon Payments, Inc, this covers transactions that require buyers or that buyers agreed to pay on or before their orders. This also means that the goods are already shipped.
On the other hand, deposits labeled as Amazon Services LLC contain all transactions that only require the buyers to pay after their orders and the products are shipped. A label for any pay after delivery on Amazon.
Sellers need to provide a valid bank account to Amazon, so their payments can be delivered to them. Unfortunately, Amazon marketplace payments on credit card and online portals are not accepted by Amazon as valid payment options.
How to Request a Transfer and Make an Amazon Payment
If you finally decide to be a seller on Amazon, there are important things you need to understand. One of them is how you can request your payment transfer.
For eligible sellers in Amazon, they can find a "Request Transfer" button in their Amazon dashboards. Clicking this button initiates a payment transfer before the payout's regular scheduled date. However, doing this doesn't mean getting the payout early. This merely commences a transfer of the seller's currently available payout. The amount or balance in the seller's account shows what they have available in the future and encompasses funds for all the orders, including the orders delivered and not.
Suppose you're an eligible seller with this option available to you. In that case, it's critical to note that once you click the "Request Transfer" button and initiate this transfer, the standard payment period of two weeks closes, and another new two-week period starts. You're technically getting a portion of your supposed-to-be full payment on an earlier date.
Here are more things to consider when making the Request Transfer:
Some fees can be deducted from the payout amount of your requested transfer, such as shipping fees.
The Request Transfer option is available for you to use every 24 hours, and each new request will initiate a transfer of the current remaining balance in your account, the amount that's available that day and not the total balance.
Just like with Amazon's ACH transfer, your requested transfer can take up to three to five business days before appearing in your bank account.
Making a Request Transfer will reset your payment date for another 14 days.
Why do some sellers use this Request Transfer option? It's to increase their payment frequency so that they may get daily or weekly payouts.
However, not all Request Transfers meant for these reasons are successful. It also doesn't necessarily guarantee that you will surely get your daily or weekly payouts since Amazon might still choose to hold and not release funds on the day you requested. Amazon can also decide to release only a portion of your funds.
If you're planning and undecided whether to try this option, you can try out the Request Transfer feature at a time when you have a flush cash flow. This way, when Amazon decides not to release funds and resets your payout cycle, you won't end up too short with your money and for cash.
No commitment or hard credit checks, apply today!
Pay Amazon Account: Daily and Next-Day Payouts
Daily and weekly payouts have already been mentioned above, and you might have heard about them from other Amazon sellers. But how exactly can you make Amazon make a payment daily, weekly, or even on the next day?
Daily Payouts
As previously discussed, you can access and receive daily payouts from Amazon if you click on the Request Transfer button and option in your dashboard. This can make Amazon pay you every day. However, take note that these payments are not real-time. You can't expect these payouts to be sent to you the next day you made the request. There's still a 14 days delay from the date your sales closed, and your inventory was scanned, shipped, and delivered. If you have many orders and sales, you have to wait 14 days or longer to access your funds.
Next-Day Payouts
This kind of payout is only possible in two ways: if you have a grandfathered Amazon payment account or you're connected to a third-party funding platform like Pirs. Here are more details about these ways:
Grandfathered accounts are accounts that have been in Amazon for a long time. If you've been an Amazon seller for ten years or more, you can get your payment for your sales the next day or shortly after that. This was a feature that's used to be offered to all sellers but not anymore. It's only available for grandfathered accounts because of the increase of issues with various fraudulent products due to the growth of Amazon. Now, because of this, Amazon made more extended payments for most sellers.
Third-party platforms can provide you instant access to funds whenever you want, like PIRS Capital. They provide funds to sellers that have applied to their service. PIRS can accept offers and requests as fast as 24 hours, and you can get your funds within 48 days. Contact them today if you need help in accessing your funds immediately.
What Is an Amazon Account Level Reserve (Amazon Unavailable Balance)?
There are many sellers on Amazon that encounter unavailable balance or account level reserve in their payment reports.
In the previous sections, it was briefly introduced that you might have to wait for more than 14 days for your payment due to Amazon holding it as an "unavailable balance" or as an "account level reserve." You need to be familiar with these terms if you want to appropriately estimate the turnaround times and how much your payment will be.
An account level reserve means that your funds have been placed in a reserve. Reserves are those retained for future use. The sum of money or the balance in the account level reserve is the amount Amazon has set aside to answer any refunds or recompensation. These funds are meant to cover a seller's low performance, A-to-Z claims, and chargebacks. A reserve balance can be in the form of a previous reserve balance or a current reserve balance.
A previous reserve balance happens when funds are held from your previous settlement and will be released on your current payment.
For example, you currently have an account level reserve balance of $100. This means that at the next bi-weekly payment cycle, that amount will appear on your account as your previous reserve balance. Also, your current reserve balance will be held from orders until one week after the most recent delivery date.
Again, continuing the example, this means that if your previous reserve balance of $100 was on the 13th of June and you received an order that costs the same amount on the 12th of June with a seven days delivery window, the reserve will be available to you only a week after the most recent delivery date, which will be on the 25th of June.
Additionally, first-time sellers on Amazon tend to have longer receive periods. So you can expect that if you're selling on Amazon for the first time. Aside from being first-timers, long delivery windows and a seller's low performance can result in more extended reserve periods. Amazon warrants longer reserve periods to its sellers to protect their customers.
But why does Amazon reserve a seller's balance? The primary reason behind it is fraud. Amazon reserves your balance to combat fraud since there are scammers that took advantage of Amazon before when there was no holding period. These scammers were able to load large amounts and numbers of inventory at suspiciously low prices. They set an extended delivery window, collect the money, and then disappear before Amazon can pick up on what's happening. This resulted in Amazon dealing with many angry customers, high refund costs, and tarnished reputation.
Unfortunately, there's no way you can choose how Amazon will handle your reserve balance. You can only do your best to improve your seller performance metrics in order to avoid more extended reserve periods.
Nowadays, Amazon gives payouts to sellers seven days after the expected delivery date of the order. This system provides enough time for customers to check their orders and make essential returns or file any complaints. However, with an account level reserve, you might have to wait longer since the payout of a reserve balance can roll over into the next payout or can be continued to be held for more payout periods.
Why Does My Amazon Credit Balance Have an Account Level Reserve?
Your Amazon account on hold can be because of several reasons, such as issues with orders, claims and chargebacks, and your seller performance. You can always see if you have an account level reserve by checking the "Closing Balance" portion on the "Statement View" of your payments report.
Here are more details about the reasons or factors that can result in you receiving an account level reserve on your report:
Issues or Delay in Order Deliveries
Due to delays of order deliveries or any issues with it, Amazon can send you an unavailable balance. When Amazon is still waiting for an order delivery confirmation, it will post an account level reserve or unavailable balance to your account. Amazon does this in case the buyer of that order files for a return, a claim, or a chargeback, and they want to ensure that there are available funds to process them.
This is one of the most common reasons why you might receive an unavailable balance on your report. If your performance metrics fall below the standards or the benchmark of Amazon, expect an unavailable balance on your account. This is because the drop or decrease in a seller's performance is due to increased returns, claims, and chargebacks.
Chargebacks and A-to-Z Guarantee Claims
A buyer filing an A-to-Z guarantee claim or any chargeback from transactions in the last 30 days can easily result in an unavailable balance. For reasons of A-to-Z claims, your reserve balance will be released as soon as a resolution is provided. However, this can also take up to more than 14 days. For chargebacks, your funds will be released once they are processed.
A seller can also have an account level reserve after their account is reviewed. If Amazon notices a sudden change in your sales or account activities, or if you're a new seller and have an estimated delivery time that is longer than your settlement period, Amazon will perform an account review and give you an unavailable balance. Although, sudden changes in your account might also be due to a positive increase in your sales. In cases like that, Amazon may put some of the funds in your Amazon account on hold to ensure that you will fulfill the increased sales and orders correctly and on time.
Whatever may be the reason for you getting an unavailable balance, you can find out about it in the Seller Central. To access that, you just have to go to the "Account Health" page of the Seller Central, and you can learn more about the possible reasons, accompanied by in-depth specific details.
Don't Wait, Become a Satisfied PIRS Customer Today!
How to an Avoid Amazon Account Level Reserve
If you want to receive your payment at its scheduled time or earlier, it's good practice to steer clear of what affects pay with Amazon merchants. The best way to do that is to avoid any unavailable balance.
To avoid an account level reserve in the future, you can try running an audit of your seller account, including all of the data you can get, such as overall customer feedback, fulfillment updates, seller performance, and more.
Make sure that your listings are updated, informative, and accurate so that you won't receive any bad and negative customer feedback. In addition, sell your products at a reasonable, competitive price so there won't be doubts about the authenticity of your listings. It will also attract serious buyers while simultaneously keeping you in the game with other sellers.
At any time you discover anything that might concern you and your products, try to resolve the problem before Amazon holds your payments for a longer period. However, remember that even when you're doing everything correctly and by the book, you might still end up with an account level reserve.
For example, if a vendor sells clothes, an industry where exchanges and returns are more common because of size issues, avoiding any unavailable balance is challenging. This is because these returns will appear on the records, even if the seller's performance is excellent.
In the end, a seller's best shot at avoiding an account level reserve is to keep on improving their performance.
How Can You Improve Your Seller Performance Metrics?
Improving your performance metrics is the most important thing you must practice when selling on Amazon. Not just to avoid account level reserves but also to stay longer in Amazon as a seller. If your seller performance is underwhelming, Amazon can suspend or even close your account.
To evade these scenarios and to boost your seller performance metrics, here are some tips you can follow:
Fulfill orders faster. You can choose to finish your customers' orders more quickly through the "Fulfillment" option of Amazon. Although, this might cost more. However, it is more convenient because you don't have to deal with any picking, packing, and shipping operations.
Be prepared with evidence. If you discovered that the issue you're facing is a return fraud, find any tamper-evident seals for the packages of your products. Frauds still exist, and so you must do what you can to steer clear of it while also protecting your products. You can consider this an investment for your Amazon business.
Investigate the problem. If you notice that the A-to-Z claims keep increasing, find the possible root of the problem and solve it as fast as you can. Doing so will keep you from encountering more problems when the customers feel unsatisfied.
What Should You Do With an Account Level Reserve?
The worst part of having an unavailable balance is your cash being on hold and can stay so for an unsure amount of time. This would be a problem, especially for Amazon beginners, because they'll need the money for their business cash flow — in buying products for their inventory, disbursing payrolls, investing in marketing, and many more.
In case you find yourself in this situation, here are some ways or things you can try to get through an unavailable balance:
Use Credit Cards. You can ask for an increase in your credit card limit, or you can open a new business credit card. However, if you don't responsibly use your card and end up relying on your unavailable balance to pay your bills, you'll be in trouble. Remember that your funds might not be released before your credit card's payment due date.
Utilize Savings. If you have money in your savings account, you can tap into it and not worry about any interest or effect on your credit score. However, your savings is not a continuous source of funds and so you must use them just when you really need them.
Get Loans from Banks. Banks offer loans with low interest and accompanying long payment periods. However, applications for loans like these require a lot of effort and time, and you'll still have to wait for some weeks or months to know if your request is approved or not.
Take Online Business Loans. If you find loaning from banks hard, you can loan from online lenders instead. The entire application process of online lenders is more convenient since it's online and only requires a few minutes to complete. You can also get your requested funds as fast as 24 hours. However, take note that interest rates are higher, and the payment terms are short.
Ask for Longer Payment Terms. If you have a good relationship with your supplier, you can ask for longer payment terms so you can still get inventory. But take note that this can be more expensive when the due date comes.
Make Amazon's Seller Payment Work
Now, you know the answers to how to make a payment on Amazon and how Amazon pays you. Remember to always check your account and keep records of everything. Tracking your activities and records will help you in handling your account and payments well.
If you ever encounter any payment issues or have problems with your e-commerce business, you can reach out to PIRS Capital for help. Get the cash-flow solutions you need and contact us today!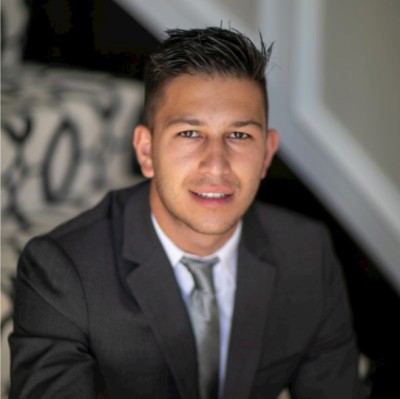 Written by: Mitchell L.
I work with companies that sell products on platforms such as Amazon, Shopify, Walmart, Ebay, Etsy, etc. I understand that every business is unique and thats why I form genuine relationships with owners so I can help them reach their goals and find success through our working capital solutions.
Ready to take control of your finance?