The Ultimate Guide to Amazon Store Funding – Congratulations! Your Amazon retail business is up and running. Have you thought about what you might need to expand your inventory, increase ad spend, optimize listings & so much more? This is where Amazon store funding aids the growth of your business.
Online shopping has been on a dramatic rise over the years. It's becoming more popular with the everyday consumer because it requires less stress and saves time. This why many Amazon sellers are experiencing a drastic increase in sales. To meet the demands of consumers, you may need an Amazon FBA loan.
However, you must know that it requires proper timing to avoid putting your business at risk of crumbling. To prevent that from happening, obtaining Amazon seller funding is your next line of action.
Traditional banks don't trust online Amazon sellers to grant them loans; rather, they prefer giving loans to offline businesses. This is because Conventional banks deal with collateral, which they will typically not be getting from Amazon sellers.
So the question begs, how do I get funding for my Amazon store? You're in luck, we've done a lot of research to help Amazon sellers develop their business through funding.
Don't Wait, Become a Satisfied PIRS Customer Today!
How Does Amazon Financing Work?
Financing Amazon stores is arguably one of the best financing options any Amazon seller can get at the moment. This is because the goal of Amazon is to create opportunities for spending within the Amazon ecosystem.
Amazon store funding works in a way that small businesses get constructed loans meant for financing Amazon stores. It's usually easy and fast depending on if you meet the qualification requirements as an Amazon seller.
Funding for Amazon sellers is an innovative solution introduced by some wealth managers to support online sellers who find it difficult to access traditional banks' loans. It offers Amazon sellers funding solutions if there is a record showing that you have a sales history of $50,000 per month with at least a year of establishment.
However, Amazon store funding will not be available for any business that is not in good standing with Amazon. An algorithm is in place to determine your chances of credit by reviewing your performance.
The application process is simple and straightforward. A short while after applying, you can request your preferred funding amount to expand your online business. For easy repayment, Amazon sellers get the grace of 90 days before they begin to repay their loans.
If your application is granted, it takes a maximum of 2 days to get the fund to scale your business. Every Amazon seller is eligible to request a new fund after paying 50% of their outstanding.
Funding Options for Amazon Sellers
Now that you are aware of how amazon funding works, it's time to know the available funding options for your business growth. Any of these loan types will be ideal for helping you achieve your business goals. They include;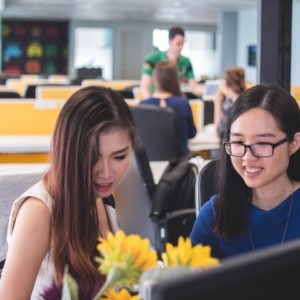 1. Funding Partner
When it comes to funding your Amazon store for growth, you'll need to look for funding partners that understand the space. For example, did you know that there are specific Funding Partners that deal directly with Amazon Store Owners & E-Commerce brands?
Funding Partners like PIRS Capital are dedicated to growing brands in the online shopping space. After working with 1,000's of E-Commerce brans, they a keen understanding of the process to scale a business.
PIRS Capital allows online business owners access to the funding they need to succeed, up to 100% of your online sales revenue. If you're searching for funding, talk with the experts over at PIRS Capital.
2. Amazon Seller Lending
These are direct loans offered to Amazon sellers through the Amazon Seller Lending Program. As an Amazon seller, you're able to get funding for your online business at a rate lower than credit cards.
It's a simplified process, given that the loan amount is smaller than what traditional banks offer to small businesses. Apart from the simple application process, the fund gets deposited to the Amazon seller's account quickly.
Be sure that you have made a strategic decision regarding what you need Amazon seller funding for before applying. This will help you channel the working capital to achieve your business objective effectively.
No commitment or hard credit checks, apply today!
3. Peer to Peer Loans (P2P)
This is different from other types of Amazon seller lending because you don't need to fill the application form. To be a beneficiary of this Amazon store funding option, you need a profile on a P2P site.
Investors on this website will review your profile to see if you meet their requirements. If your profile is convincing enough, the probability of getting loans is high.
They consider several determinants, including credit scores and debt-to-income ratio, to determine your Amazon business eligibility. P2P websites don't display credit scores, but you may need to include them to get considered by investors.
Ensure you state your reason for requesting funding to convince investors about your intention. This will make them feel secured to lend you money for your Amazon business.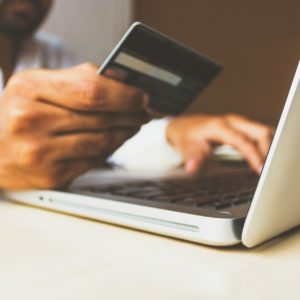 4. Amazon Line of Credit
In partnership with Goldman Sachs, Amazon offers qualified Amazon sellers a Line of Credit, which offers flexibility to request funds. Unlike the Amazon Seller lending program, approval is not a mandate to get the funds.
Also, Amazon sellers are meant to pay back the exact amount borrowed. The fund can remain in your wallet until your Amazon store requires it. The qualification for Amazon line of credit requires that your business has been existing for not less than a year. Accordingly, you must possess a minimum of $50,000 in revenue yearly.
Note: You may not get detailed information about the requirement until you are qualified to get it.
5. Merchant Cash Advances (MCA)
If you're looking for an easy & fast solution for Amazon Funding. Then you'll need to hear about Merchant Cash Advances. This is another form of instant funding for Amazon sellers. This type of Amazon store funding is faster than any other Amazon FBS loans.
Additionally, quality MCA Firms work with your business finances to allocate the necessary funds for growth. They take into account all incoming & outgoing cash to ensure that your business does not overextend its cash advance & acquire bad debt.
6. Factoring
Factoring is usually a last resort in terms of Amazon store funding options because it deals with selling accounts receivables. There are financing companies to buy your business receivables and pay you about 80% in return.
After paying off your receivables, you are entitled to the difference between your invoices' face and the amount the lending company kept in reserve. You don't need collateral, which makes it ideal for Amazon Sellers.
However, the rate charged might be a bit higher than other Amazon store funding options. Factoring organizations hold back about 1 to 5% of the receivables as the charge. Other charges involved may shoot up the interest you will be paying annually.
Note: Ensure that you are using legal factoring to avoid ending up in unwanted situations.
Conclusion
Amazon store funding can be confusing, but it doesn't mean you cannot acquire one. What you need is to understand the processing of how each of them works. This article is put in place to help you get additional capital for business growth.
You need to take your amazon store to an advanced level to meet growing demands for products online. To do this, you'll need to get funds from external sources.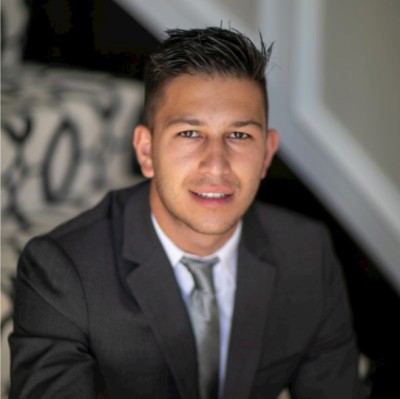 Written by: Mitchell L.
I work with companies that sell products on platforms such as Amazon, Shopify, Walmart, Ebay, Etsy, etc. I understand that every business is unique and thats why I form genuine relationships with owners so I can help them reach their goals and find success through our working capital solutions.
Ready to take control of your finance?