Amazon is a massive marketplace with a broad market audience, and its popularity continues to rise. It even led the ranking for the most popular shopping app in the US with over 150 million users back in 2019. And in 2020, it was placed as the number 1 online retailer in North America.
Is it free to sell on Amazon? It is, and this is one of the primary reasons why more and more sellers of various products continue to join – to sell for free on Amazon. However, not all of them profit and sell big time. Only 13% have monthly sales of $5,001 to $10,000.
One of the reasons behind this low percentage is the products they sell. Knowing the best products for your target market is an important aspect if you want to have a successful business on Amazon or anywhere. However, it isn't easy to choose the right product to sell to generate great profits. There are many factors to consider. Like what types of product variations to sell, buyers' demand, and where to get your products.
There are other details that will help a vendor sell better on Amazon. But these are usually missed by most sellers. This article will help sellers figure out the necessary information they need to improve their Amazon business.
Overview: How to Sell On Amazon FBA
Amazon has developed the Fulfillment by Amazon (FBA) service to cope with the rising demands and numbers of Amazon sellers on the platform. FBA means that Amazon will be the one to virtually store your products in the Amazon inventory, fulfill the orders for you, and offer customer service to buyers. If you want to use the Amazon FBA service, you just have to create your seller account and add FBA there. With that, you can sell on Amazon for free or with a plan.
Generally, the following are the steps you need to accomplish to be successful in selling items on Amazon, including the part where you choose a profitable product:
Develop your plan.
Find your category.
Perform market research.
Identify your source of inventory.
Buy your first products to sell.
Register on Amazon if you still aren't.
Create product listings.
Manage product inventory.
Check and follow up reviews and feedback from customers.
Optimize your listings.
Don't Wait, Become a Satisfied PIRS Customer Today!
Finding Products to Sell On Amazon
Crowdsourcing and doing research are always reasonable steps to take before sourcing any product you want to sell on Amazon. It's also important that you know what categories the best-selling items on Amazon belong to. With this knowledge, you can generate more ideas and plans on choosing what product to sell.
To help you decide on what to sell on Amazon, we have provided the current list of the best Amazon selling categories:
Gift cards
Electronics
Camera and photo products
Video games
Books
Clothes, shoes, and jewelry
Generating Amazon FBA Product Ideas
Now that you know what kind of products are popular and sell best in the marketplace, it's now time to narrow down your ideas. Choose the product types that you think your target market will be most interested in while also keeping the goal of your business in mind. This can also work even if you don't have a particular target market. Compare these products according to important factors such as competition, demand, and others.
Specifically, consider the following when comparing and studying your initial products:
Demand – Check the demand for each type of product or the specific products under the category. Is the demand high enough that even if there are already sellers of it on the platform, it'll still be profitable? This can also help you know who will be your target market.
Business Competition – Amazon is filled with many sellers vying for customers' attention, and you're not the only one planning on how to sell successfully. Look out for any existing competition if you plan to sell the same type of products they have. Also, check if Amazon sells the product with their private label because Amazon is a challenging competition.
Margins – Identify the product or profit margin to know more about your possible earnings. These can vary depending on the product and will significantly affect profitability. One example is how you have to sell many low-margin products first before earning a significant profit. You can separately learn about product margins so you can understand and apply them to your business.
Marketplace Regulations – Amazon has a restricted product category that you must be aware of. Make sure that you check the list in the Seller Central so that you won't make the mistake of selling a restricted product.
Storage and Shipping – You must also consider the shipping and storage costs of the products. There are products that are too expensive to store and ship, effectively impacting profitability. If you're a new seller, you can try focusing on smaller and lighter products to avoid any major issues with storage and shipping.
Inventory – Consider the availability and source of your product. Is it easy to get your product? Are there any good and reliable suppliers?
Season – Don't focus on selling seasonal products only. No consistent sales will come from products that only sell at certain seasons like Christmas, summer, etc.
Suppose you need more ways to plan your soon-to-be business and compare the products carefully. In that case, you can try various online tools to help you source potential suppliers, track prices, manage your inventory, and many more.
If you're still confused about properly using and moving your cash around to support your business, you can contact PIRS Capital for assistance. Leave your e-commerce business' cash flow with PIRS Capital.
No commitment or hard credit checks, apply today!
What to Do Before Sourcing Products
Before you launch your product, you still need to do inventory sourcing. Before you source any inventory, you must first test your products. Doing this will require some investment.
Don't immediately hand everything to the supplier. Invest enough money that will allow you to test the products, or you can ask the suppliers and manufacturers for samples. This way, you can test the product firsthand and see its quality. You will also gain insights into what it will be like working with a certain supplier.
Testing your products is a critical step before launching and selling them. It's important that you know what you're selling and you're aware of what kind of product it is, including the experience of unpacking and using them. Is the quality good enough? Do you think customers will be satisfied with it?
Skipping this step will give you problems in the future. Complaints can arise, resulting in low-performance reviews and sales, and by then, it'll be harder to deal with the damage that's already been done.
Inventory Sourcing: How to Find Products to Sell On Amazon
If you've finalized what products to sell and have an estimate of how much you can earn from them, you can now do inventory sourcing. There are many ways you can source a product, so it's necessary to consider factors that might affect your system.
Here are some of the most popular sourcing methods used for selling products on Amazon:
Wholesale
It's a popular and tested sourcing method for selling on Amazon. In wholesale, you buy a large number of products straight from the manufacturer or the brand owner and then resell them.
Buying wholesale also has a low barrier to entry and can be easily scaled. Wholesale products tend to be already in demand and the ranks. You'll be able to directly work with the manufacturers and don't have to worry about generating new Amazon Standard Identification Numbers (ASIN) for your products.
Sellers who buy wholesale also have better and more opportunities in getting excellent deals and negotiations when purchasing future inventory when they have made a good business relationship with the manufacturer. However, as a seller, you must remember to acquire the necessary permissions to resell the products and become an authorized seller. Because if you're not, you can get suspended when you're flagged for copyright infringement.
Retail Arbitrage
This is where sellers buy products from retail stores at a discounted price and resell them on Amazon to gain profit. Sellers who use this method usually wipe out the best items to resell on the clearance shelves at major stores like Target, Walmart, Walgreens, Big Lots, etc. You can also get your inventory from liquidation and surplus stores because their products are usually on significant discounts.
The downside of following this method to source your inventory is it will require a lot of your time. On the other hand, the advantage of retailing is it doesn't need large investments because you won't be buying bulks of products. Since you don't have to spend a significant investment, you can use your credit card or savings. Just remember to think about the possible consequences of using your credit card and savings for your financing.
Online Arbitrage
Online arbitration is similar to the retail arbitration model. The only difference is that you source your inventory on online platforms and shopping websites instead of physical stores in online arbitrage. In short, online arbitrage is when sellers buy products online at a discounted price and resell them on Amazon. Most sellers use online sourcing tools for this method since it can be hard to look for the right retailer manually.
Sourcing Agents
Some sellers seek sourcing agents to help them with the burden of getting products. They can help you with sourcing for Amazon in exchange for a commission fee. These agents will research for you and help you find the most suitable supplier or manufacturer for your product. They can also be the ones to negotiate the price, shipping, and other necessary logistics on your behalf.
However, you may face problems when seeking sourcing agents since there's a possibility that you won't land the best prices since some agents only care about making commissions and don't entirely help sellers for their businesses.
Creating Your Own Products
Creating your own products will give you full control of the manufacturing. This is the best method for sellers who want to be directly involved with their products. You can decide what your product will be made of and how it will be packaged before selling them. You can also trademark your brand to completely own it and avoid scammers. However, this will require more time, money, and significant investments for you compared to buying wholesale.
Drop-Shipping
The method where sellers buy products from either a wholesaler or a retailer only after they received orders and made sales on Amazon so that the products will be sent directly to their customers. If you don't want to worry about purchasing your products upfront, handling and storing them, or deal with other necessary procedures, this is the best system you can go for.
Working with drop-shipping suppliers will allow you to sell products without owning the inventory. You can depend on the suppliers to purchase the products from manufacturers for you and store them in their facilities. If an order is placed on your seller account on Amazon, they will be the ones who will package and ship it for you without the customers knowing that they're not directly buying from you.
Advantages of this method include not having to invest upfront and paying only once you made a sale on Amazon. However, you won't be 100% sure that the customers are receiving good quality products since the product wouldn't go through you before being sent to the buyers. You can receive negative feedback from your customers because of your suppliers.
B2B Marketplace
With this method, sellers buy in bulk from various B2B marketplaces from different overseas countries. Many sellers source their inventory from B2B marketplaces since they usually have a wider range of manufacturers, and the sellers can buy in bulk and apply for quantity discounts.
Most sellers buy from China-based marketplaces since they usually offer lower prices and higher profit margins. You can also get a variety of products from only one supplier when you buy from them. Alibaba is also one example of one of the popular B2B online wholesale marketplaces.
One thing to look out for when sourcing from B2B marketplaces is counterfeited products. If you found a deal that seems too good to be true, it probably is not true. Be wary of scam sellers.
Private Labels
You can also buy generic products straight from the manufacturer and add your own labels so you can sell them as your own brand. Sellers who use this method still source their products from a manufacturer, but they can also comment on the product's design and put it under their own brand name. Being a private label seller means you can control your products' quality, label, packaging, and more.
One of the advantages of private labeling is that you can eliminate competition since you can sell products that are not on Amazon or are not well presented as your new Amazon products.
Auctions and Thrift Stores
You can find many high-quality products from auctions and thrift stores for really low prices since the goal of these stores is to sell the items quickly. Products from auctions, garage sales, and thrift stores are usually:
Clearance items
Overstock
Donated items
Unsold inventory
However, it's hard to find profitable items from auctions and thrift stores. This method also can't support continuous inventory for your business. It will be best to be cautious when buying from these outlets because some items might be defective or broken.
Virtual Assistant
This is like sourcing agents but better since virtual assistants work directly under your instructions. With virtual assistants, you can source your inventory without actually doing all the work. You can hire a virtual assistant who can do the product sourcing or do the research part to give you facts, figures, and suggestions about the sourcing and the marketplace.
Don't Wait, Become a Satisfied PIRS Customer Today!
Tips for Sourcing Your Amazon Inventory
Since there are many ways you can go about your inventory sourcing, here are some tips to help you choose which method to use:
Contemplate which method will be worth it. There are methods that will require you a lot of effort, time, and even money.
Go for methods that are best suited to your level of experience. All of the methods have their own pros and cons, so make sure to weigh them carefully. For example, if you're a beginner, you can't go for a complex method.
Consider all costs and time you should spend on each method before choosing.
Remember that you can start small. You're allowed to buy products in small batches to observe how effective your supplier is, study the market, and avoid overstocking products that you may end up not being able to sell.
Invest in Amazon FBA software and automation of processes to make things easier for you.
Prioritize the quality of your products. Ensure that you've tested the products you will sell before introducing them to your audience.
What to Do Next: Start Selling On Amazon
After you've figured out what product to sell and where and how to get your inventory, you can now start selling or applying on Amazon as a seller if you're a beginner.
How to sell items on Amazon? For beginners, make sure you complete the whole process of application. You will be asked to create a product listing in Amazon's Seller Central.
Typically, your product listing must include:
A product identifier that can be used to specify the exact product you're selling. These are codes or numbers like ISBN, GTIN, UPC, EAN, and others.
The details of the product include category, brand, name of the product, description, and appropriate images.
Details about your offer. This includes the price, available stocks, condition of the product, and available shipping options.
Terms or keywords that buyers can use to find your product.
Once you're done with everything, make sure you're prepared to invest in your inventory regularly. There are many Amazon sellers that encounter issues and problems with keeping their cash flow healthy and thus have trouble paying for their inventory. Remember that Amazon has the power to delay your payouts for a certain period of time.
To avoid such financing problems, it's best to keep other financing options at bay so you'll have other sources of money to fund your inventory. It's also important to maintain good seller performance metrics so your payouts will not be delayed.
Final Thoughts – Selling On Amazon
Can you make money selling on Amazon? Well, being an Amazon seller requires determination to learn continuously. Choose a profitable product, find the most appropriate inventory sourcing method for you, and keep your customers satisfied. Managing your cash flow will also play a vital role in your Amazon business. To correctly manage your e-commerce business, reach out to PIRS Capital today!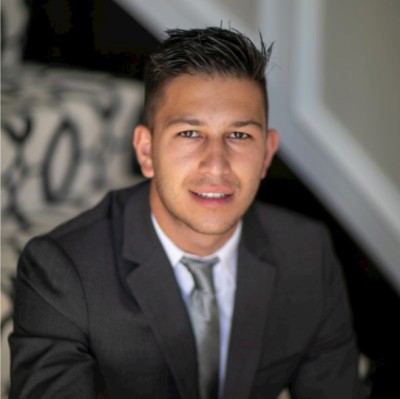 Written by: Mitchell L.
I work with companies that sell products on platforms such as Amazon, Shopify, Walmart, Ebay, Etsy, etc. I understand that every business is unique and thats why I form genuine relationships with owners so I can help them reach their goals and find success through our working capital solutions.
Ready to take control of your finance?