The shift from Paypal to eBay managed payments has been the talk of the town amongst eBay sellers since its announcement a couple of years ago. From that moment until now, the changes have been gradually implemented throughout the website, with many private sellers receiving invites to join the new system and encouraged to ditch the old one.
The multinational e-commerce corporation aims to complete the transition by the end of the year. However, Paypal will remain as a method of payment until 2023 before being phased out entirely.
Overall, eBay managed payments reviews online are a little mixed. Some of this is likely due to the varying effects the changes have on different types of sellers. Large eBay stores that sell a sizable number of items regularly, or those that sell items on the pricier side, will benefit the most as the reduction in fees charged per item sold will see them increase their profit margins.
In contrast, smaller stores or independent sellers that sell more sporadically are not liking the new changes as much. Many sellers see eBay cash flow complications as a result of them.
Aside from the practical implications of the new payment system, a lot of the vocalized negativity is down to change being difficult to accept in general – at least initially. People are usually set in their ways and reluctant to change, especially when they were quite happy with the existing system. But whether we like it or not, a change will come, and smart sellers are preparing for it.
So, why are they making these changes? What exactly does the new rollout entail? And how will it affect your eBay business? Answers to these questions will be revealed in this article!
Does eBay Own Paypal?
You may be wondering why eBay has decided to sever ties with Paypal. It may be extra confusing due to the popular belief that eBay owns Paypal. This assumption was actually true up until 2015. Paypal was indeed acquired by eBay in 2002 in a deal valued at $1.5 billion and has been the primary mode of payment for users this entire time. However, after 15 years of close partnership, they have since decided to part ways.
Spokespeople from eBay have claimed that the decision to break away from Paypal was mainly motivated by improving customer experience. It is also assumed that streamlining the payment process will give eBay a more competitive edge.
They believe that intermediating payments directly through the eBay website will simplify the end-to-end experience for buyers and sellers. By removing the need for external providers, eBay will be able to manage all payment flows in-house.
This new payment system will be provided using technology from a Dutch payment company Adyen, which has sparked some uncertainty from a faction of users in the eBay community.
Don't Wait, Become a Satisfied PIRS Customer Today!
How Do You Get Paid On eBay?
The new shakeup will see payments received by sellers deposited directly into the seller's nominated bank accounts instead of to their Paypal account.
If you're a seller that hasn't already received an invite, you should expect to get one in the coming months imploring you to switch over to the new payment system. Invite are sent via email or through the eBay app. You will then be directed to a page and given instructions to add a bank account. Once you have submitted your bank details and finished switching over, you will not be able to switch back to the Paypal payment system.
It is important to note that if you ignore the invite and continue using the existing service, eBay reserves the right to restrict your account capabilities, such as making new sales listings and changing or ending existing listings. Therefore, it will be in the best interest of your business to accept the invite and set up your bank account as soon as possible.
Pros and Cons of the New eBay Managed Payment System
As with any change, there are both pros and cons of adopting the eBay managed payment system. Let's examine them.
| | |
| --- | --- |
| Pros | Cons |
| ✔️ Fewer Fees | ❌ No Immediate Payment Options |
| ✔️ No Shocking eBay Fees Billed Monthly | ❌ Delays In Shipping and Handling Time |
| ✔️ More Options For Buyers To Pay | ❌ Complicated Accounting |
| ✔️ Refunds & Claims Held From Pending Payments | ❌ Charged For Cash In Hand |
✔️ The Pros
Fewer Fees
In the previous payment system, both eBay and PayPal fees were charged on all sales. Paypal would charge 2.9% of the final amount, including postage and a flat rate of 10% of the sale price plus postage was taken by eBay (or a discounted rate of 9.1% for those with an eBay store subscription).
So, for a simple example, if you were to sell an item for $10 and charge $3 for shipping and handling, eBay will take $1.30 for their cut while Paypal will take $0.68. This leaves you with a net total of $11.02.
Under the new system, eBay charges vary depending on the item type, possible insertion fees, and the final value of the sale. The fees charged by eBay are typically 12.35% of the final value plus $0.30 per order, and no other third-party fees will be charged. Therefore, using the same example, eBay will take $1.61 + $0.30 = $1.91. This leaves you with a net total of $11.09.
Although the difference in this particular example is negligible, you will be better off under the new system, especially if you make multiple sales and sales are at higher prices.
Those with an eBay store subscription will get a discounted rate of 11.5%. Rates also drop for a proportion of the final sale value for big-ticket items. Generally, all sales will be charged at the standard flat rate below $7500, then reduced on the value amount over $7500. The official fees eBay are currently charging in more detail are given in the tables below
Category
Insertion fee
Final value fee % + $0.30 per order
Most categories, including Music > Records, eBay Motors > Parts & Accessories, and eBay Motors > Automotive Tools & Supplies. For vehicles, see our Motors fees.
The first 250 listings free per month, then $0.35 per listing

12.55% on the total amount of the sale up to $7,500 calculated per item
2.35% on the portion of the sale over $7,500

Books

DVDs & Movies

Music (except Records category)

14.55% on the total amount of the sale up to $7,500 calculated per item
2.35% on the portion of the sale over $7,500
Coins & Paper Money >Bullion

12.35% if the total amount of the sale is $7,500 or less (calculated per item)
7% if the total amount of the sale is over $7,500 (calculated per item)

Jewelry & Watches > Watches, Parts & Accessories >Watches

15% on the total amount of the sale up to $1,000 calculated per item
6.5% on the portion of the sale over $1,000 up to $7,500 calculated per item
3% on the portion of the sale over $7,500

Sports Mem, Cards & Fan Shop >Sports Trading Cards

Collectibles >Non-Sport Trading Cards

Toys & Hobbies >Collectible Card Games

12.35% on the total amount of the sale up to $7,500 calculated per item
2.35% on the portion of the sale over $7,500

Select Business & Industrial categories:

Heavy Equipment Parts & Attachments >Heavy Equipment
Printing & Graphic Arts >Commercial Printing Presses
Restaurant & Food Service >Food Trucks, Trailers & Carts

$20

3% on the total amount of the sale up to $15,000 calculated per item
0.5% on the portion of the sale over $15,000

Musical Instruments & Gear >Guitars & Basses
Free

5.85% on the total amount of the sale up to $7,500 calculated per item
2.35% on the portion of the sale over $7,500

Select Clothing, Shoes & Accessories categories:

Men > Men's Shoes >Athletic Shoes
Women > Women's Shoes >Athletic Shoes

Free if the starting price is $100 or more*- See: Notes for Basic fees

0% and $0.00 per order if the total amount of the sale is $100 or more
12.55% if the total amount of the sale is less than $100
No Shocking eBay Fees Billed Monthly
Sellers on eBay are no stranger to the shocking eBay invoices at the end of the month, as total fees were deducted right out of your Paypal account in one lump sum. It can be a huge hit and, for some, one they were not prepared to take. Under the new managed payments, eBay will remove the final value fees at the same time of the transaction. This means you will know your bottom line immediately, making financial management and budgeting a lot easier.
More Options for Buyers to Pay
The managed payments eBay will give customers more payment options to choose from, these include:
Credit cards
Debit cards
Gift cards
PayPal
PayPal Credit
Google Pay
Apple Pay
Providing buyers with more options to pay usually translates to more sales for sellers, which is something to consider before jumping ship and abandoning eBay.
Refunds & Claims Held From Pending Payments
After each sale, payments will be pending due to the delay in clearing and depositing funds. If refunds and claims are made, the money is deducted from your pending payments. If you have no pending payments, then your bank account will be charged instead in 14 days.
No commitment or hard credit checks, apply today!
❌ The Cons
No Immediate Payment Options
Removing Paypal and dealing with banks directly will have the major downside of no immediate payments. Users have reported that payments can take up to 5 business days after the initial sale to be deposited into your bank account.
Delays In Shipping and Handling Time
Unable to access funds due to the delay in payment will ultimately slow down the shipping and handling process. Not only will you need to pay for the shipping and handling costs up front, but you will have to wait until the funds are cleared to ship items for your own security. It would be too risky to ship an item before the funds are deposited into your account only to have the buyer cancel the transaction afterward.
However, the caveat with waiting is that you may end up violating the shipping terms stated at the point of sale, and you surpass the window of expected delivery time promised to the buyer upon purchase. This will cause problems for your seller's reputation, and you may end up losing customers.
Complicated Accounting
Most sellers are having a hard time adjusting to the new ways of conducting business without the efficiency and simplicity of using Paypal. Not only will there be potential cash flow issues because of no immediate access to funds, but you also will not have the added accessibility of a Paypal credit card to cover costs.
It is advised to open a separate bank account for your eBay store, preferably a business account, to make accounting easier. This way, all your sale transactions won't be mixed up with any other transactions. Shopping for the right bank accounts with the best benefits and rates can be a hassle, and most accounts require a minimum deposit of $100 to open, which could be an inconvenience.
Charged For Cash In Hand
Some sellers accept cash-in-hand payments on the collection of items to avoid incurring fees. Under the new managed payments, eBay will charge the fee by debiting your account once the sale is placed.
Our Thoughts On the System
It goes without saying that the new managed payments system has its advantages. It will streamline business, and the lower fees make transactions more lucrative for sellers in the long run. But the delay in payments also poses many potential problems when it comes to the management and accessibility of funds.
Luckily, our marketplace financing program at Pirs Capital can alleviate any uncertainty with cashflow challenges that may arise due to these new payment changes. The program is a simple e-commerce solution designed to support growth and ensure the long-term success of your business. All it takes is a three-minute digital application and bank statements from the past three months to apply. You could be approved for funding in just two days.
There are no commitments, complicated paperwork, hidden fees, or even hard credit checks. You have nothing to lose and everything to gain. Having extra capital to fall back on will allow you to run your eBay store without fear of disruption or unexpected financial difficulties.
Prepare for anything. Give yourself peace of mind and run your business with confidence by applying today!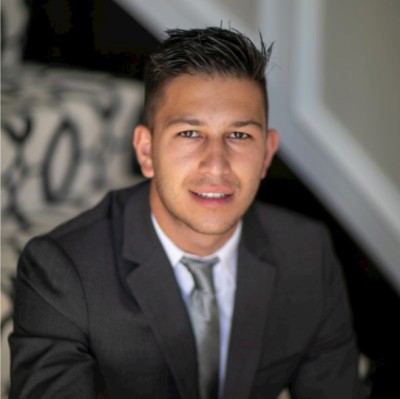 Written by: Mitchell L.
I work with companies that sell products on platforms such as Amazon, Shopify, Walmart, Ebay, Etsy, etc. I understand that every business is unique and thats why I form genuine relationships with owners so I can help them reach their goals and find success through our working capital solutions.
Ready to take control of your finance?