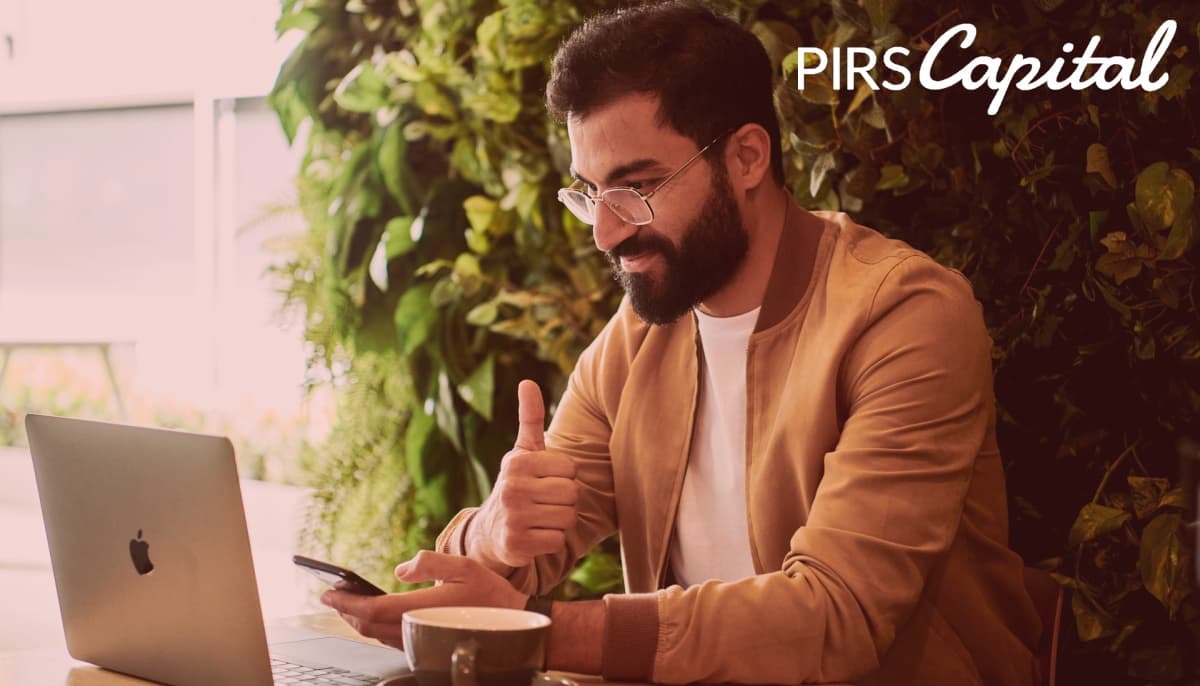 Want to grow your revenue? Scale a business by building your business online with connections and various product engagements.
What Does It Mean to Scale a Business?
If you've ever heard of scaling your business, you will likely correlate it with growth. Yet, to further explain the meaning of scaling your business, we'd like to introduce an alternate definition: to increase profit without additional costs. When you scale your business, you need to think of techniques to increase your profit.
For example, let's say you want to increase your weekly profit from $500 to $100. You usually work for 10 hours weekly; thus, to increase your profit, you choose to increase your working hours to 15 hours. You don't have additional costs, but you increased your labor hours.
Don't Wait, Become a Satisfied PIRS Customer Today!
How to Scale Your Online Business
Growing your business online is quite challenging. You have a lot of competitors, and the online world is operating 24/7. You need to be creative in finding ways to scale your business. Here are some tips for you to start to grow your online business.
Increase Prices
1 How do you scale an online business fast? The easiest and fastest way to increase profit is to increase your prices. You don't have to put lots of effort into marketing and strategies, and you can just begin with a price rise.
Your customers have been loyal for a long time. You don't have to be afraid to increase your prices a bit to scale your business. In the online world, it is hard to find trustworthy online businesses. Thus, when your customers build their trust in your business, you can increase the price of your products without losing your buyers.
If you want more profit than usual, you may also opt to increase your price much higher than before. Although you might lose some customers, you can make a profit even with fewer customers. Imagine that you sold ten units with a $50 profit. You have a total of $500 profit. Yet, if you increase the price and sell seven units with a $100 profit, you have a total of $700, which is greater than the usual profit – even with fewer customers.
You have different pricing strategies, and you just have to experiment with what will work for you the best. You can try it out first by raising the prices by 30-50% and evaluating the sales. If the latter did not work, you can increase the price by 5-10% and estimate the sales. You can only know what works for your business once you try it out. Don't be afraid to try different pricing strategies.
Strangers to Customers
2 Another great way on how to scale an online business is to turn strangers into customers. The more customers you have, the more profit you can get. One good way of getting customers is actively promoting your products. More platforms have opened to promote your business, and you can make social media accounts and pages that can cater to promote your business.
For example, you can post a video of using your products on YouTube and show their effectiveness through before-and-after comparisons. When a customer encounters the video, they might share the video with their friends and acquaintances. The video will circulate to strangers who could be your potential customers.
Look for More Selling Platforms
3 You can also look for affiliate selling platforms to sell your products, and whenever your partners can sell your product, they will get a cut from the sales. Commissions to other selling platforms are a great way to increase your revenue by getting more customers. Even though you will have to give a small portion of the commission, you will still win by increasing your sales and profits.
For example, let's say your usual product sales are 200 units a month for $2m000. Then, when you started collaborating with an online selling platform giving them $0.50 for every unit they sell, they could sell 100 units monthly. Thus you have a profit of $950 from your total units sold monthly. Your new profit will be $2m950 from your initial $2m000.
Don't hesitate to ask for help from other selling platforms. You don't have to go through much effort to start from scratch to make a new platform for your business. You can use an established business and build connections that you can use.
Make a Healthy Connection With Competitors
4 Since your target market aligns with competitors, you can build a joint venture to create events that can help promote your business. A collaboration would benefit your business and other businesses mutually. You can even have ideas on how to improve your business. Competition is inevitable in the business world, and you need to be smart enough to use competition on how to scale up your business.
One good way to promote your business together with other similar businesses is to host giveaways. Even if you're just starting, giveaways will help you build your business online. The giveaway mechanics include following all the host's business accounts, so if there are updates and new releases on your business, it will reach lots of people.
Sample Products
5 If your products are big and quite expensive for an average person, you can sell a sample version or a mini version of your product to introduce it to many people. When you introduce your products, there is a high chance that customers will learn to love them and can make them a part of their shopping list.
You can still profit from the mini versions, but the same as the usual price. Imagine selling 100 units of the full version of your product, and then you also sold 100 units of the mini version. You will have an added profit by releasing a new product version. However, if you're finding difficulties in funding your business to make a new product release, PIRS capital can help you with your business's cash flow.
No commitment or hard credit checks, apply today!
Find More Employees
6 The saying 'No man is an island.' is cliche, but it is relevant in many businesses. You cannot work alone to boost your business. It would be best if you shared your responsibilities with other people for your business to run efficiently.
When you choose to work alone, you can't manage every aspect of your business from promotions, inventories, and sales, and you will be overwhelmed with lots of tasks. It would help if you learned to work with employees. You can save time, effort, and even money from mistakes you can commit due to stress and pressure.
Invest in Power Saving Technologies
7 Product production has lots of costs, especially in power and even manual labor. Investing in a good technology that can save labor hours and power can be your way to increase your profit continuously. You can check out lots of automatic machines and computers that you can use in product production.
Although some technologies would be expensive, these technologies promise big returns with high profits through efficient production, lots of manufacturing power saved, and even manual labor. Yet, if you're not manufacturing your product, you can invest in a fast internet connection to see updates regularly and avoid delayed posts.
Use Social Media Scheduling
8 Posting promotion online is not just merely having photos of the product. You have to be creative, and you must catch the attention of your target market. One great way on how to scale your online business is to use different social media platforms and schedule posts smartly.
You can post at recommended times. Studies have shown that the best time to post on social media platforms is in the afternoon and evening. You can schedule posts in the afternoon or evening and avoid times that are not beneficial for your business.
You can also use social media scheduling sites and apps to help you plan different posts on important dates and times. The site would remind you through notifications on upcoming events, and you can even set automatic posting of photos and videos on social media platforms.
Deals With Social Media Influencers
9 The online community is continuously growing. Many people have gone viral and were given the opportunity to have a social media platform with huge audiences.
You can use social media influencers to promote your products. You can ask them to have a deal with you. You can give a free sample product in exchange for an Instagram story or any social media exposure. The reach of social media influencers is wide, so having a deal with them would be an excellent way for promotion.
If you're lucky enough, many influencers are YouTube vloggers who share free products and give reviews that their followers can see. Vlogs are a new generation way of entertainment. Lots of people have turned to youtube to watch different kinds of vlogs. So, being able to have vloggers talk about your product would be the best marketing strategy.
Continuous Research
10 Growing your business online is a never-ending process of learning and discovering. You can't just scale your business overnight without knowledge of the market. You must research different strategies and techniques that can work for your business.
One good thing about research is that you can try out different methods of scaling your business, and you can learn along the way what suits your business well. You can have failures first, but the mistakes can be your foundation in becoming a successful business online.
One good practice you can do is read lots of books on marketing strategies to boost sales. Don't forget to also learn from other competitors. You can use all the knowledge you've gained to try out different techniques for your business.
Scale Your Online Business Now
Now that you have enough tips leading you on how to grow a business online, you can now start by getting additional funds for employees and products you will release through PIRS Capital. Get fast and reliable funding to support your online business!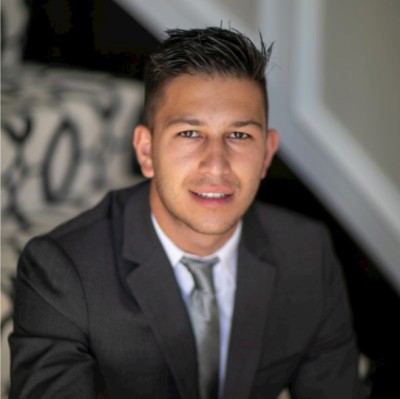 Written by: Mitchell L.
I work with companies that sell products on platforms such as Amazon, Shopify, Walmart, Ebay, Etsy, etc. I understand that every business is unique and thats why I form genuine relationships with owners so I can help them reach their goals and find success through our working capital solutions.
Ready to take control of your finance?