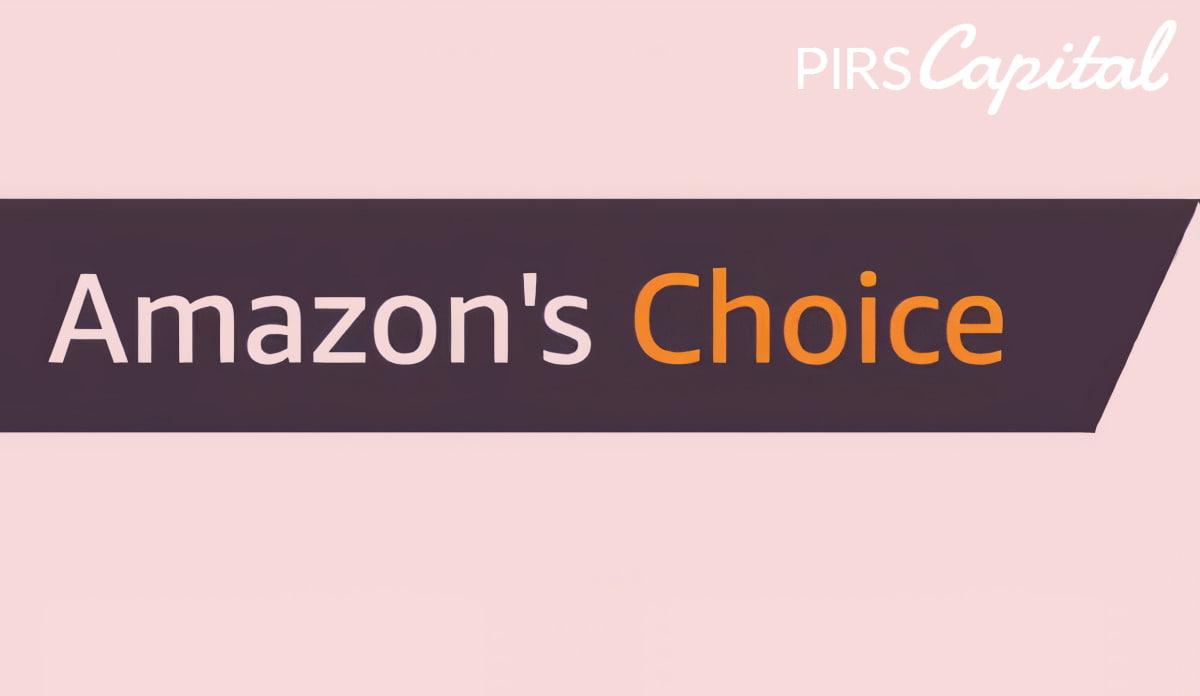 Online shopping is quickly becoming the trending way to getting goods and services, especially with the ongoing pandemic. Amongst these online markets is Amazon – one of the most popular online shopping sites. You can view many products by just searching on the site.
Have you ever wondered how the site filters out the products to their customers' searches and gives them the best offers? One of Amazon's innovations is labeling its products with badges. In this article, we'll discuss Amazon's Choice together with tips on how your products can earn this badge.
Don't Wait, Become a Satisfied PIRS Customer Today!
What Does Amazon's Choice Mean?
Amazon's Choice is a recognition given to products with excellent quality, competitive price, well-shipped, and ample stocks on hand.
Thousands of listings will show up when customers search for a product. The Amazon Choice label identifies what's the best match for the keyword or keywords customers used in their searches through an algorithm. It provides the product with the specific detail they were searching for that also has the best offer.
For example, if a buyer searches for a "blue plate," Amazon will provide the searcher with its various product listings. Then, you can encounter a product with an Amazon Choice badge. This badge guarantees that the product is legit, well-reviewed, and has a high satisfaction rating from its previous buyers.
So, when your product is an Amazon's Choice, it comes with the meaning that what you offer is one of the best in Amazon.
What Is an Amazon's Choice Badge?
The Amazon's Choice Badge is a tag on an Amazon's choice listing. It's a label that guarantees that Amazon selected the product for its great qualities. It's a direct recommendation of the product and the seller. You can find the badge on the top left of the product overview.
How to Get an Amazon's Choice Badge
As a seller, you need to know how Amazon picks its Amazon's Choice products to take advantage of this feature. It will help you establish trust with potential customers and earn a good reputation for your brand.
The products with the Amazon Choice badge have many sales, high ratings, are within the right price range, and are available. It can also be a free marketing strategy for your products to stand out among competitors. The badge will serve as your customer's basis to assure that your products wouldn't let them down.
Here are some of the tips to get an Amazon Choice Badge:
Choose Your Products Wisely
1 Select products that your customers prefer. It's best to pick a product that customers find essential to have. Think of easily marketable products such as food, clothing, office equipment, and house decorations.
The Amazon's Choice badge is also given to those with high engagements with the customers.
Utilize Keywords
2 Use the right keywords for your products. Think of the most typical or usual words buyers type in when searching for the product. You can also use an online service that can give you the appropriate keywords.
Customers have specific products in mind when they are looking to buy. For example, if a buyer searches for a simple shoe rack, adding "plain shoe rack" in your product description will be a good move.
Have Good Quality Products
3 Good quality products assure high ratings. High ratings would indicate that your products are of reliable quality and you're doing a great service. Never sell low-grade products in exchange for easy income if you want to sell on Amazon in the long run. You need to show your customers that your products are worth their money, and they'll pay you their fair price accompanied by rave reviews.
Invest in your products. And if you're having troubles with the capital you need for your business, you can reach out to business accredited loaning sites, like PIRS Capital.
Don't Be Out of Stock
4 Your products must be available and rarely go out of stock. Always make sure that you have enough products to cater to customers. You must also have a trusted courier that will deliver your products on time to avoid low ratings in terms of shipment.
Be Careful of Your Pricing
5 The products' prices should be in line with the other competing brands. It must not be too expensive nor too cheap. Very expensive products discourage most buyers since there are other cheaper alternatives. While very cheap products worry buyers that they might be low quality.
Earn Good Reviews
6 Reviews are helpful for potential buyers to know what to expect when they buy your product. But most previous customers don't leave reviews, so you need to think of ways to get them to. One gig is to give discounts for some of your products in exchange for reviews, and you need to always take into consideration what they said in their comments. These will boost your credibility to Amazon and its users.
No commitment or hard credit checks, apply today!
Amazon's Choice Products
Amazon's Choice products make it easier for customers to buy what they want without the fear of getting scammed. The products are guaranteed by Amazon to be legit and have good reviews they can trust.
Here are some common searches with the Amazon choice product badge:
Acne spot treatment – Mario Badescu Drying Lotion
Moisturizing cream – Neutrogena Hydro Boost Hyaluronic Acid Gel Cream
Simple shoe rack- Seville Classic 2-Tier Utility Shoe Rack
Black reverse open umbrella – BetterBella Wind-Proof Reverse Open Umbrella
Slack hangers – Whitmor Swing Arm Slack Hangers
Hydrating hand soap- Mrs. Meyers Day Liquid Hand Soap
Best glue – Bondic Liquid Plastic Welder
Cat Window Seat – Kitty Cot Best Cat Perch
Water-based sunscreen – La Roche-Posay Anthelios Clear Skin Sunscreen
Nice smelling detergent – Tyler Glamorous Wash Diva Laundry Detergent
Once you have followed the tips for your products to become one of Amazon's Choice, you will be part of the Amazon's Choice Products and greet customers first when they search keywords related to your product.
Best Seller vs. Amazon Choice
There are other badges in Amazon besides the Amazon Choice, such as the Best Seller badge. You might be wondering – what's the difference between Amazon's Best Seller badge and the Amazon Choice badge?
These two badges differ based on customer preferences, and they have specific searches on Amazon. For example, searching for a "decorative shoe rack." The Best Seller badge would give you its bestselling shoe rack but not necessarily a decorative one. While the Amazon Choice badge would give you the decorative shoe rack that you asked for, though it might not be the bestseller.
Here is a table with more detailed differences between Best Seller badges and Amazon Choice badges:
| | | |
| --- | --- | --- |
| | Best Seller Badge | Amazon Choice Badge |
| Concerned with the popularity of the product? | Yes, it shows that the product is the most bought product on Amazon. | No, it's more concerned with high product ratings and reviews – not with popularity. |
| Considers specific detail searches? | No, it's only concerned with the product with the most sales. | Yes, it considers the specific detail searches. |
| Has high-quality products? | Yes | Yes |
| Who determines badge allotment? | Amazon's sales team determines which among the products listed in the same description has the most sales. | Since this badge is given to specific products with specific descriptors, Search Engine Optimization (SEO) determines which among the products presented when searched is the best. |
Earn That Badge Now!
Selling online could be quite challenging for you. You need to plan out all the processes involved in promoting your product. It might take a while for you to become one of the sellers with the Amazon best sales, but you can start by earning the site's badges, such as the Amazon Choice badges.
If you are still having trouble with the cash flow of your Amazon product selling venture, you can contact PIRS Capital today for assistance.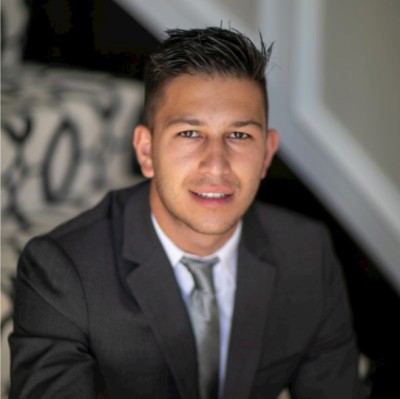 Written by: Mitchell L.
I work with companies that sell products on platforms such as Amazon, Shopify, Walmart, Ebay, Etsy, etc. I understand that every business is unique and thats why I form genuine relationships with owners so I can help them reach their goals and find success through our working capital solutions.
Ready to take control of your finance?