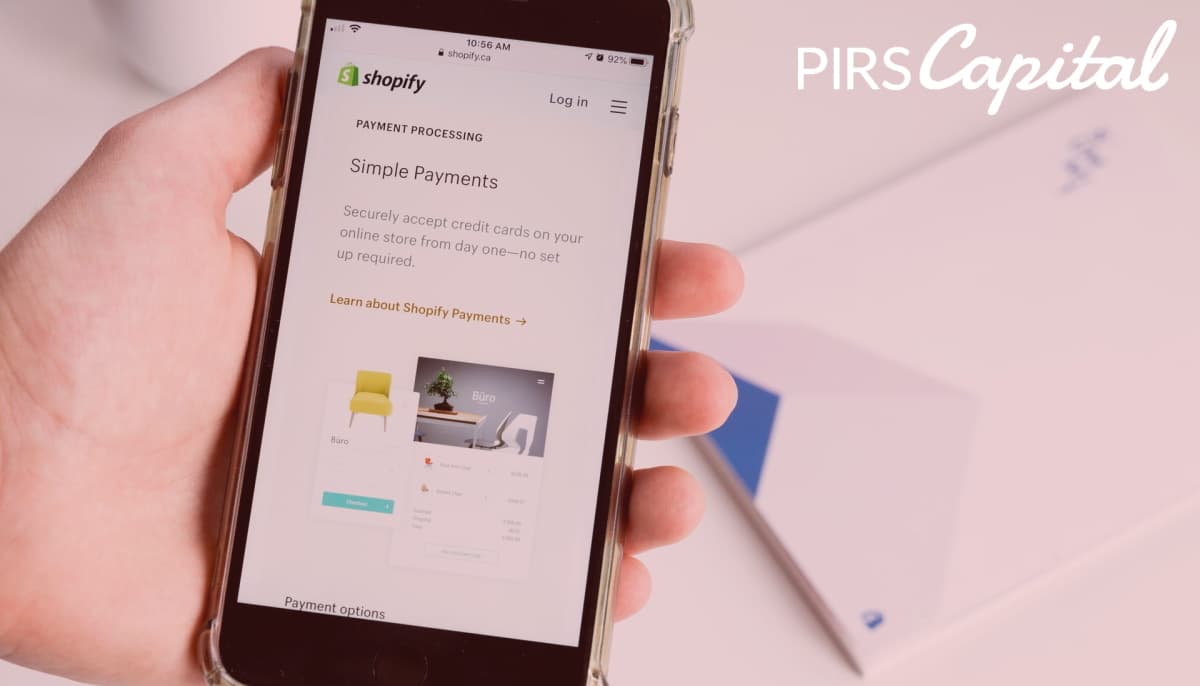 Do you plan to create an online business on Shopify? Are you still unsure about how well your business will fare once you launch it? About 20% of small businesses in the US fail within one year, 50% within five years, and 66% in ten years. One of the most common factors that cause businesses to fail is the lack of good cash flow. While it's easy to start a business, it's a different story when you're raising capital. The good news for business owners that use Shopify is that you can use Shopify capital to fund your business.
What Is a Shopify Capital Loan?
You can't build a Shopify business if you don't have enough capital to fund it. The good news is that Shopify is offering new business owners a program to help them finance their business. In this program, Shopify allows eligible online business owners a loan. This is the Shopify Capital program. It launched all the way back in 2016. Only Shopify small business owners in the United States, Canada, and United Kingdom can make use of it. However, this loan doesn't operate like your traditional loan.
In the traditional loan, you get the money you need first. Afterward, you can start paying back the loan plus interest and fees within monthly installments. Some loans can take you more than a year before you can fully repay them. This is how the traditional loan works, which means it's not how Shopify Capital works.
Instead of paying your loan in small monthly payments, Shopify will take a portion of your future receivables. Thus, whenever you make any sales in the future, a portion of that revenue will go to your Shopify Capital. Depending on how much you got, the amount will offer. If you become a repeat borrower, the amount of the offered capital may increase after each time you borrow money.
How Does Shopify Capital Work?
After you apply for a Shopify capital loan request, you'd have to wait two to five days to know if Shopify grants it. Shopify will send the loan amount to your bank account as soon as possible when it gets granted. Often, it will arrive in your bank account as one lump sum.
After two days, Shopify Capital will start collecting payments for your loan. All Shopify loan repayments will take 12 months. This means that Shopify Capital will receive a portion of your daily sales for the next 12 months until the total that you owe Shopify gets fully paid off.
Often, the 12-month term gets based on milestones, which get broken down into cycles. Usually, each cycle lasts 60 days. For each milestone, you'll have a minimum payback amount that's one-sixth of the total owed amount.
If you fail to meet the minimum payback amount, your bank account will get charged. The charge is the difference between the amount paid and the minimum payback amount.
Do you want to pay your loan off earlier? Shopify Capital will accept payments manually paid off by the borrowers. However, there is also a special procedure if you want to pay only a part of the full payment or the total amount.
Shopify Capital Qualifications
Before you apply for the Shopify Capital program, here are a few things you should consider first. Keep in mind that Shopify Capital isn't a one-size-fits-all solution. To some merchants, it's not the best solution to their problems. Other merchants are also ineligible for Shopify Capital because they can't meet the qualifications.
Criteria for Shopify Capital
Do you want to know if you're qualified to apply for Shopify loans? One of the criteria you must meet in Shopify Capital is that you're a Shopify small business owner in the US, Canada, or the UK. With that said, it's also a given that you should sell merchandise or products on Shopify.
Shopify also only wants to lend money to low-risk profiles. This works the same way as money lenders and banks. You should also enable Shopify Payments. You can also use a third-party payment provider as an alternative.
Finally, Shopify only allows profiles that process a minimum amount of sales. Yet, the website hasn't revealed what the benchmark is for this qualification. It'll most likely help if you can keep your weekly or monthly sales consistent.
Keep in mind that the offer to apply for a Shopify loan also expires. Depending on Shopify Capital, they may or may not send you a new offer. Also, just because you're not eligible now doesn't mean you won't get qualified for Shopify Capital later.
Don't know where you can find your Shopify Capital offer? Check the email address you provided during your Shopify account registration. You can also go to your Shopify admin dashboard to see if a loan was offered to you.
Pros and Cons of Using Shopify Capital
Now, let's take a look at how Shopify Capital can benefit your small business. We'll also keep note of the downsides of using Shopify Capital. This way, you know the possible rewards and risks of using Shopify funding to finance your online business.
Benefits of Shopify Capital
If you're a Shopify small business owner or seller, the biggest advantage of getting a Shopify loan is that it's easy to use. Plus, you don't need to be the one who has to seek out these funds. Once you meet the initial eligibility requirements, Shopify will send you a notification. It's also easy to apply because Shopify already has your necessary information.
Another benefit of Shopify Capital is that it offers a simple repayment plan. Shopify wants its services to be convenient and easy for its sellers. You don't need to withdraw money from your accounts only to send it back to Shopify. Instead, Shopify will set it up for you. Plus, you wouldn't need to worry about missing a payment.
Finally, you don't need to have a good credit score or record of qualifying for Shopify Capital. Most banks and lenders will ask to see your credit score first before they can decide if you're eligible. With Shopify Capital, you can loan money without worrying about a bad credit score. As we mentioned, Shopify already knows you, so it's more likely to offer to fund for those who have bad credit.
No commitment or hard credit checks, apply today!
Drawbacks of Shopify Capital
While it's a good way to find the cash to fund your online business, using Shopify Capital can be quite expensive. Shopify's repayment plans and interest rates are quite high. If your company grows fast, you'll even be at a disadvantage.
Since it's unique compared to other traditional financing options, repayment can get confusing. It can be difficult to pin down how much you're borrowing and how much you'll owe. Shopify's remittance rate will vary depending on each account. Plus, the site doesn't present the calculations for these items.
Another downside to using Shopify Capital is that you can't control how much the site will take when you earn revenue. This results in lost future revenue. You won't even see the amount you owe in your bank account first before it goes to Shopify. Until your debt gets paid, expect to see lower revenue.
How Much Does Shopify Capital Give?
Shopify's lending program has three funding options. It's common for the loan amount to range from $200 to $1,000,000. Each option will show the loan amount you've received and the total owed fees.
If you change your mind about how much you want to borrow, you can increase or decrease it after the pre-approval. The total owed amount is the sum of the Shopify capital interest rates and loan amount.
Often, the loan offer will expire after 30 days. If you don't respond to the initial offer, you may or may not see another Shopify Capital loan offer.
Smart Ways to Use Your Shopify Capital Funds
Because there are some serious risks involved with using Shopify funding, it's only wise to be smart with how you use it. Keep in mind that the following solutions below will also depend on the situation. When you decide what you'll do with your Shopify funds, consider a few things:
Loan amount
Business goals
Average sales and projections
Shopping season
With that said, let's get to the various ways you can use your Shopify loan.
Use Your Shopify Capital Invest to Invest in a Bigger Inventory
Your inventory is an important part of operating an online business. If you lack inventory, you won't have anything to sell. However, acquiring inventory can be quite costly, too. If you're going to use Shopify Capital to obtain a bigger inventory, you should have good timing.
Let's say there was a sudden rise in demand for your product thanks to successful marketing strategies. You don't want your new potential clients to look for alternatives to your product when you run out of stock. This is where you can use Shopify Capital.
You'll also notice that many small businesses have a hard time acquiring inventory because of its high costs. Most wholesalers allow huge companies to get net terms. Yet, they want small businesses to pay upfront for wholesale items for their inventories. Shopify Capital gives you a chance to get around these barriers with more ease.
Finance Your Advertising Through Shopify Funding
Does your competition have better advertising because they have a higher ad spend? Do you want to gain an edge over their advertising but can't afford it? Another good use of Shopify credit is to support your marketing and advertising strategies.
Create ads on Facebook, Instagram, or other social media platforms. Use the funding to get good keywords and SEO help. If you already have existing campaigns, boost them with the money from the Shopify loan.
Do you have an ad that's doing well? Double down on it and improve it. You can also use the money to get more creative with it or to try out new advertising channels for the same ad. However, beware of relying too much on your Shopify Capital to kick-start an ongoing advertising strategy.
PIRS Capital: An Excellent Alternative to Shopify Capital
Are you looking for another way of funding your e-commerce business? PIRS Capital is a great alternative to Shopify Capital. It has similar offers to online business owners that want to finance their online stores. It's ideal for small businesses that want a smart, personalized, and modern solution. PIRS Capital has a great track record, so you know that it's a reliable and trustworthy venture. With an A+ rating with the Better Business Bureau, PIRS Capital has helped over 1,000 business owners and continues to do so.
Do you still have reservations? Feel free to check out the customer reviews and testimonials on TrustPilot. Let them stand as proof of how easy and excellent a finance partner PIRS Capital is.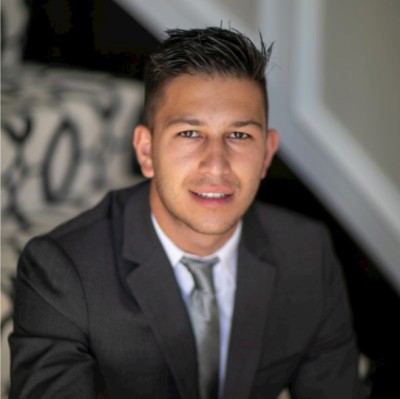 Written by: Mitchell L.
I work with companies that sell products on platforms such as Amazon, Shopify, Walmart, Ebay, Etsy, etc. I understand that every business is unique and thats why I form genuine relationships with owners so I can help them reach their goals and find success through our working capital solutions.
Ready to take control of your finance?