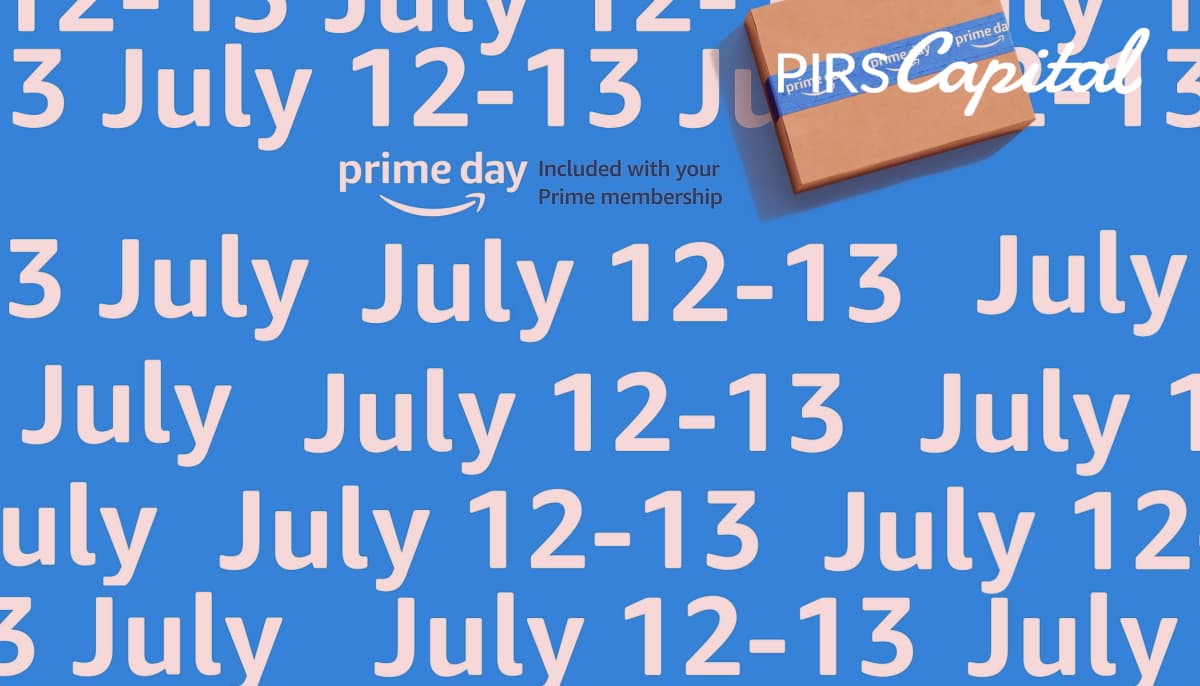 The annual Amazon Prime Day is coming soon, and it's the most awaited day of all Amazon sellers and Prime members. But first, what is Amazon Prime Day, and how do sellers prepare for it?
What Is Amazon?
Amazon.com started as an online retailer and manufacturer of e-books based in Seattle, Washington. They are an iconic example of electronic commerce that sells millions of products to their customers in any age group, such as music, books, movies, electronics, housewares, toys, and many more.
How to Sell on Amazon
Mobile and online shopping has become popular worldwide. According to data, there are 227.5 million online shoppers in the US alone. One of the reasons why online shopping booms is its convenience — it saves customers time and money versus going to physical stores. Due to the Covid-19 pandemic, more people choose online shopping. As a result, small and midsize businesses started to focus on selling their products online.
It's both good and bad to sell on Amazon. It's beneficial because millions of users can be your potential buyers but unfortunately, selling on Amazon isn't free. For new sellers who want to sell on Amazon, they have to choose between two seller plans. An individual plan will cost you $0.99 per item sale, while a professional plan costs $39.99 per month with unlimited selling and product listing.
Amazon also collects referral fees on every item you will sell. As a seller, you have to know if you are a retailer looking and reselling popular items or a brand owner who manufactures and sells their own products. Do you need help in starting or managing your e-commerce business? Let PIRS Capital help you!
Don't Wait, Become a Satisfied PIRS Customer Today!
What Is Prime Day?
Amazon CEO and founder Jeff Bezos said that over 150 million in the US and over 200 million Amazon Prime members globally are waiting for this year's Amazon Prime Day. Amazon Prime is a paid membership program launched in 2005 that costs $12.99 up to $119 annually.
It's a two-day exclusive shopping event for Prime members where they can get the best Amazon Prime Day deals — from free shipping, fast shipping, and discounts on over a million deals across every category. For sellers, Amazon Prime Day is more than just a sale boost. It's also to build awareness and gain traction for their products.
When Is Prime Day 2022?
The first Prime Day happened in 2015 to celebrate the 20th anniversary of the company. Because of its success, it became an annual summer event. Last year, 18 countries (US, UK, UAE, Spain, Singapore, Mexico, Netherlands, Luxembourg, Italy, Japan, India, Austria, Germany, France, China, Belgium, Canada, and Australia) celebrated Amazon Prime Day.
But when is Amazon sale day? Amazon Prime Day 2022 will take place from Tuesday, July 12 – Wednesday, July 13.
What Amazon Prime Day Deals Are to Be Expected This Year?
Based on past events, Amazon housewares and services prices will drop this year. Customers can also expect the best Prime deals on Kindles, Echo Smart Routers, and their services, Electronics, and gaming devices. In addition, Amazon whole foods are expected to give vast discounts of $10 Amazon credit.
As Amazon hasn't officially announced the details about this year's Amazon Prime Day, customers should look out for brands like Apple, Dyson, Roomba, Adidas, Nike, Calvin Klein, and more. But, of course, as a seller, you have to know what will be on sale for Prime Day.
This year's sale day will cover every product category Amazon offers: tech and electronics, beauty, home, kitchen, fashion, and smart home. So if you have products in these categories, you should start gearing up and prepare your best deals on Amazon Prime Day.
Problems and Issues Sellers Encounter During Amazon Prime Day
Amazon Prime Day is for avid customers who want to get the best deals and also for the sellers who want to sell more of their products. Like any other online shopping website and application, selling on Amazon has its own risks that you should look out for. You should not just prepare the best Prime Deals you will offer, product stocks, and promotional activities, but you should also be ready for the technical issues that might happen during the Amazon sale day.
Since 2016, it has been reported that sellers and customers went through glitches and website crashes. Additionally, during the 2020 Amazon Prime Day, users experienced buy box glitch and search result glitch that affected many customers and sellers. What are these technical issues, and how will they affect you?
Amazon Website and Application Crash
It's a common technical issue that every website experiences. Crashes happen when the site can't handle the traffic for the day. In 2018, Amazon had to manually put additional servers to revive the website and provide for its users. Unfortunately, when this technical issue happens, Amazon will not pay you back for any lost sales.
Glitches
Glitches happen due to errors within the operating system. Some glitches are caused by defective software, bugs, and viruses that enter the system. Different glitches happened during past Prime Days that you should be prepared for, especially if you are a new seller on Amazon.
Cart glitches. When the customers fail to use the "add to cart" button, there is a cart glitch. There are also situations where the customers cannot view the price and product detail and cannot add them to their cart. When this glitch happens, buyers tend to give up on purchasing the product.
Buy box glitches. Buy box is where the product deal you offer is featured as the primary option for a customer. In past Prime Days, there have been two buy box glitches that have happened. One is where the seller lost the buy box without a competitor. There is also a situation where another seller got the buy box without fulfilling the criteria.
Pricing glitches. There are two reasons why price glitches happen: one is due to system errors, and the other is because of the seller's incorrect price input to their products. Once a product drops far below the average market value or actual sale price, that's a price glitch.
Search results glitches. Just recently, Amazon faced a massive search result glitch, and according to the sellers, the majority of their products went missing. There are many reasons why your product will not show or can't be searched. One is when you are attacked by a competitor or got a violation flag by Amazon.
No commitment or hard credit checks, apply today!
Amazon Prime Day: How Can Sellers Avoid Technical Problems
Sellers can't avoid these technical issues, and no one knows when or what kind of issues will happen. Luckily, you can prepare for it and have a backup plan if any technical problems occur.
Website and Application Crash
If you are concerned and afraid of website crashes, you have to make your own website. These website or social media pages can be used as another way to purchase the same product listed in your Amazon seller account. You should also encourage your customers to bookmark, save, and add items to their wishlist for a more straightforward checkout process during the Amazon sale time. You can also run a social media advertisement with the Amazon store or product link with simple tags that buyers will remember. And lastly, make sure you have online customer service during the two-day Amazon sale day.
Cart Glitch
A way that will help is to tell or notify your customers that you have enough stocks for each product and variations before Amazon Prime Day. You can also ask them to use your website to purchase the product and remind them to contact you once they fail to add the product to their cart.
Buy Box Glitch
You can avoid losing your buy box by monitoring your competitor's sales, price, and stocks. Then, once your major competitor's stocks go down, grab the opportunity and use your buy box by giving the same price or provide a better deal to attract more buyers.
Price Glitch
Since price glitch is not only Amazon's fault, a straightforward way to avoid it is to make sure and double-check your product's price. In addition, you can use tools to track and see these mistakes for you to fix them before the sale time.
Search Result Glitch
You can't avoid the algorithm updates as it was necessary on the Amazon website. But you can do a few things to prevent or lower the chances of having search result glitches. First, read and follow Amazon's search terms rules. Make your product title and descriptions simple, easy to read, and with good necessary keywords. Check and look for typos, duplications, and never use someone's brand name.
Amazon Prime Day: Tips on How Sellers Can Earn Big
To be able to compete with other Amazon sellers, here are some tips that might help you earn more:
Product Visibility
Making your product visible is important to gain more views and potential buyers. First, you should check your customer and driving traffic. Customer traffic is the number of customers that view your product while driving traffic is linked to your sales as the buyer makes their decision by checking the customer's review and product details. There are two ways to make your product visible to the buyers.
Lightning Deal
This deal is a promotional offer in which Amazon will feature your product on the Amazon deal page for a limited time. The lighting deal fee varies depending on the location and how long you want to run the promo. During Amazon's sale day, you might have to pay a higher price. This option helps increase sales and reduce inventory. Unfortunately, only professional sellers can run these Prime deals.
Sponsored Products
Another way of advertising your Prime Day offer is by sponsoring. It's where your items are displayed in search results that match your product's keywords. You can use this method to take advantage of the traffic and gain more exposure during Prime Day.
Customer Traffic Conversion
There is always customer traffic during this special day as customers try to beat each other to get different Amazon Prime discounts. You should use it to your advantage and turn it into sales. Customer traffic conversion is converting page visits into a deal, and here is how you can do it:
Prime Eligibility
One of the best prime day deals customers look for during Prime Day is free shipping. Enroll your products to FBA or Fulfillment By Amazon for them to be eligible for Amazon prime discounts and deals.
Coupons
Create as many coupons as you can on your seller center page. It's one of the most common deals Prime members look for.
ECB
Enhanced Brand Content allows brands to enhance their product description by adding images and text that can attract more buyers. Enroll your products on Amazon Brand Registry to add ECB to your product detail page.
Promotions
Nothing beats an excellent promotional advertisement. It would help if you always thought about what your potential customer wants during an Amazon sale day. Prime members join Prime Day to use their benefits, and those are: fast and free shipping, best Prime deals, buy one get one, and an Amazon Prime discount.
Product Detail Page
Amazon users discover and learn about your product by just reading the product detail page. To convince them to buy your products, keep these four essential things in mind when making your product description: descriptive titles, clear product descriptions, engaging photos, and good customer reviews.
Be Ready for Amazon Prime Day
Being a new or old Amazon seller doesn't matter. It's essential to know what you need to prepare for a big sale event like Amazon Prime Day. If you need more help with funds to prepare for Amazon Prime day, don't hesitate to contact PIRS Capital. We are always ready to help you with your e-commerce business.
Ready to take control of your finance?