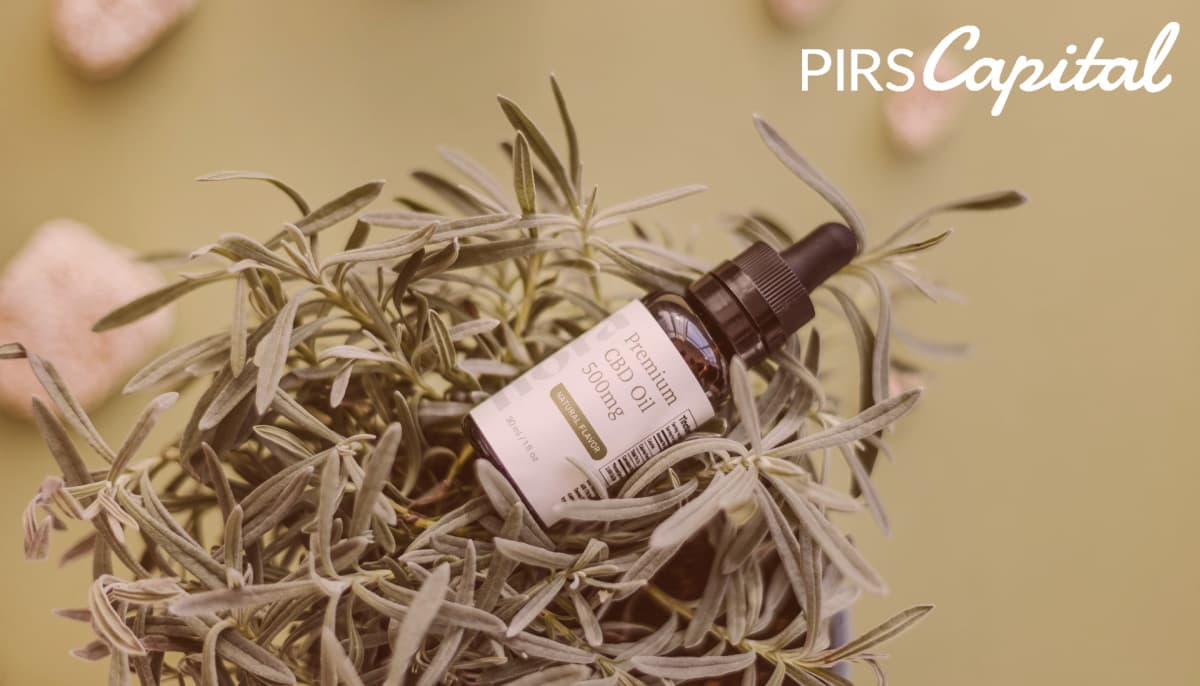 CBD products have been gaining a lot of interest nowadays. Most CBD oil distributors have been active in the market due to continually evolving regulations about the cannabis industry legalization. Are you interested in getting in selling CBD online? This article will guide you through the entire process – from licensure and marketing to order fulfillment and financing.
CBD for Business
Entrepreneurs who focus on CBD Products have infused it into almost everything. The growing popularity of the product is taking the world by storm. You can find CBD for humans, for pets, in your coffee drinks, bath bombs, body creams, chapstick, and a whole lot more. The market sales of CBD in the US are expected to grow by nearly $2 billion by 2022. CBD-infused products have been accessible to the public, and because of the continuous evolution of the industry, they will invent more of these products.
However, before you start to sell CBD oil, you should first know how to sell CBD legally. Knowing things that you need to know and what to expect will help you successfully market your CBD products. Keep reading to find out how to start a CBD business.
Don't Wait, Become a Satisfied PIRS Customer Today!
What Is CBD?
Cannabidiol, also known as CBD, is a natural substance used to help with various health conditions. It became popular through CBD-infused products like oils, edible food such as gummies, body products, and more.
It's different from other cannabis because this will not make you high. The WHO (World Health Organization) has stated that CBD has no effects on any abuse and that there is no evidence of public health-related problems associated with its use. With this information, CBD has gained popularity in the market.
You might be one of the people who are thinking, "How can I start my own CBD oil company?" Well, there are few things you need to know before starting the business. Deciding to enter the CBD industry could be difficult and draining, especially if you didn't research properly beforehand. Nonetheless, with hard work and properly handling the business, you might achieve your goal.
Legal Terms for a CBD Distributor
As we all know, the legalization of CBD usage is still under debate across the world. In the recent issue of the 2018 Farm Bill, the legalization of hemp production across the US was approved; that's why CBD products are now available to the market. However, serious restrictions on how companies are producing it are still present. Here are a few laws that you need to know:
Federal Regulations
In the US, any type of cannabis plant should contain no more than 0.3% THC. Take safety precautions by being aware of the state of legalization of cannabis products because laws can always change at any time. In addition to this, keep in mind that the Food and Drug Association has also stepped in to call out unapproved products with false health claims.
Statewide Regulations
Statewide regulations on CBD legality are different in each state. Some states allow marijuana-produced CBD, and there are also that only allow the standard choice in this industry, the industrial hemp-produced CBD. The THC level of industrial hemp-produced CBD is not high and is accepted nationally. For extra precaution, try to contact some local representatives to know which type of CBD is allowed in your target state.
How to Sell CBD Online
If you're interested in selling CBD products, you might be thinking about where to put up listings for your hemp oil for sale, CBD extract for sale, or other business products of the same variation. Online shopping is one of the most popular ways to buy products from the comfort of your own home. You can sell CBD oil products through Shopify, Amazon, or other online shopping platforms. Setting up your shop online and starting selling online is a great way to establish your brand. Here are a few things to take note of before selling CBD online:
Get Licenses
People who are new to the CBD business might think, "Is it legal to sell CBD?" or "Do you need a license to sell CBD Products?" The answer to both questions is yes. To legally sell CBD products, you need a pair of licenses such as a business license and a resale license.
A business license is obviously required for every business. Researching your preference on the business license on your local government website is a great way to know which type will fit your business more. Commonly, small businesses go for an LLC, and it usually costs around $100.
You will also need a resale license if you plan to purchase your products from wholesalers or distributors. Resale license permits are under the state, so handling this license can vary state-to-state. Try to research the requirements on your state ahead of time so you'll be aware if you still need a resale license and how you can get one. Getting these licenses is important, and you should not skip this step when starting a CBD business.
Look For a Certified Supplier
A legit supplier of high-quality CBD products is a vital part of the business. In addition to this, they must be certified to sell by the state or nationally. Getting regular tests by third-party companies is required to ensure the quality of the products because it will help you produce high-quality products to achieve your target market.
Accept and Ship Orders From Customers
Whether you build your website or list your products through online shopping platforms, you'll be needing a warehouse system for your CBD products to effectively manage the inventory. You can start accepting and shipping orders from your home if you're starting small. However, if your brand is starting to grow, you might need to expand your space and sign a warehouse lease.
With your warehouse expansion, you should also ensure that your shipment methods should also level up. You can do this by sourcing for the best order fulfillment company that will fit your terms and preference when handling the products.
How to Maintain High CBD Online Sales
CBD products are no longer limited in our current time, and you can easily spot them in your local drug stores or online stores. It's important to know that once you're aware of how to sell CBD oil online, you need to start making excellent marketing strategies that will help you maintain high sales and outdo your market competitors. Making sure that consumers will buy from your brand instead of the competitor's product should be part of your priority. So how will you do it?
Tip 1: Produce High-Quality Products
The popularity of CBD products is why many businesses have been popping into the industry nowadays. Aside from the fact that some business-minded people produce low-quality fake CBD products, consumers have been ill severely due to these products. Knowing this, it's now your part to source proper high-quality products that will make consumers trust you and your brand.
Once you've started producing high-quality products, there will be a high chance that your consumers will help you market it by telling their friends and family members. This way, your products will become more popular and will also help your consumer's health at the same time.
Tip 2: Know How CBD Marketing Works
It's important to know how to market CBD products. There might be advertisement restrictions with social media networks that you should note. Make efforts in marketing your products by using various marketing strategies such as e-mail, newsletters, discounts, online stores with easy access for consumer's comfort, and paid advertisements.
Tip 3: Interactive Connection With Consumers
Creating ways to actively interact with your community will help you earn consumers' trust and know their needs and wants when it comes to the product. Actively interacting with your consumers will help you create a great community and foster good relationships. This strategy will differ from other brands because you'll be the one in charge of knowing and understanding your community as well as meeting their standards.
Tip 4: Wholesale Selling
If you're wondering how to become a CBD distributor, this will be the answer. Focusing on business-to-business will help you achieve and exceed your target sales. It's great to start selling CBD wholesale because you'll be interacting with fewer people rather than running your online store and spending energy on attending to each product inquiry.
No commitment or hard credit checks, apply today!
What's the Best Way to Market and Sell CBD?
Marketing options in CBD products are way too different from other consumer products. Options here are minimal, and you need to go through countless restrictions to legally advertise your product. However, there are still a lot of excellent options to build up your brand and be well-known in the market through legal measures.
Strategy 1: Content Marketing
Making use of your content is a great way to let your consumers know about your product. Try to answer frequently asked questions that will help them understand how you develop your products, what's great about it, and so on. Ensuring that your consumers are aware of the good and bad effects of using CBD products can be a great way to market it and gain many consumers interested in trying out your brand.
Strategy 2: Custom Design and Branding
Differentiating your brand from other brands is important. Aesthetics and brand culture have become important nowadays, and unique branding and packaging design might help you make your products viral in the market. Creative ideas can be a great way to market your brand and help you achieve your target goals.
Strategy 3: E-mail Marketing
You can advertise your eCommerce business through e-mail marketing. It's a great way to connect with customers who have previously used your products or subscribed to your brand's e-mail because they are interested in them. E-mails can also be the way to make discounts and promos with your products. Marketing strategies like sending out e-mails can be less risky than other marketing options. However, your e-mail should still abide by the regulations of federal and state.
Strategy 4: Social Media Posting
Building your audience is a little tricky when it comes to CBD products. There will be many legal issues you'll face, but you can still use your social media accounts for the business. Keep in mind that you should only use 'facts' on your marketing through social media posting is a must. Being aware of the platform's rules and regulations on advertising CBD products should be your first step before creating any posting.
Challenges You May Face if You Become a CBD Seller
The CBD market can be clumped up since a lot of entrepreneurs have been interested in the industry. Due to this, you must consider the following things about your competitors:
Can you outrank your competitors by writing better content?
How are they providing CBD products, and how can you be different from them?
What are the ways that will make you unique and meet the consumer's standards?
Ensuring the entire customer experience with your brand will help you gain their trust in your products. Having many loyal clients will also be an indicator that you outdo your competitors and that your brand is unique in many ways. You can consider offering shipping discounts or custom aesthetic packaging to differentiate your product from your competition.
Challenge 1: Managing Regulations
Going through legal and proper ways to sell CBD is required. It's best to be aware of regulations and restrictions statewide and federally. Keeping up with the current rules is a must since CBD products have become more popular, and things around this are evolving, including the regulations.
Challenge 2: Fulfillment Of Orders
Fulfillment of orders can be a hassle if your products are highly in demand. Getting help from third-party companies that will guarantee that they will deliver your products to your consumers on time and with care can be an option.
Challenge 3: Market Stand-Out
Competition in the CBD market is clumped up, and thinking about how you can exceed them, you should prioritize the needs and wants of your consumers. With this kind of market, showcasing high-quality products with seasonal discounts and promos can be a way to gain consumers.
Order Fulfillment Options
High demands of products can be challenging if you're new to the eCommerce business. There are three usual order fulfillment options available, and these are:
In-House
1 You can be on-hand with shipping orders, and there are a lot of brands that also do this. Keeping and managing inventories in your house and dropping them at the nearest post office is a great way to fulfill an order. However, if your brand grows too much and you're receiving orders on high volumes, you might want to change your option to fulfill the orders properly.
Dropshipping
2 If you have a manufacturer that can handle both product and shipment, dropshipping CBD products can be an option. This way, you'll only be in charge of marketing the product without access to inventory. The downside of dropshipping is that you have less control over the product quality, selection, and on-time shipment. This might work with other products but can be very difficult when it comes to CBD products.
Third-Party Logistics Solutions
3 Third-party logistics is the best way out of all the options. They will be acting as the middleman that will store your inventory near your clients, helping you ship out products with proper care and in a timely manner.
How Can I Start My Own CBD Oil Company?
Financing your CBD business is one thing you need to do when you decide to start your own company. You'll be facing financial challenges throughout the process of becoming successful in the industry, so you'll be needing to ensure that you have enough sources to keep up with the business expenses. Here are the four ways to finance your CBD business:
Traditional Financing
1 Getting financing through a loan or credit through financial institutions can be a choice. Banks usually offer traditional financing wherein terms are commonly based on 4 Cs: Character, Collateral, Capital, and Capacity. Securing loans from these financial institutions means that your business is also tied to your assets. Unfortunately, this can be difficult if your business hits rock-bottom, and your personal life will be affected.
Credit Cards
2 Most entrepreneurs nowadays use credit cards to pay their general business expenses. However, this can't support the entire CBD business operations since there are credit limits, and maxed-out cards will definitely limit you as a seller.
Get Help From Funding Experts
3 You can also start your business by getting help from funding experts like PIRS Capital, which are cash flow solutions for growing online businesses. This can be a great option since you can get funding approval on the same day, and they have flexible financing with low interest rates.
Merchant Cash Advances (MCA)
4 MCAs are different from actual loans. This is not considered a debt; instead, it's a purchase of your future sales. In this way, MCA will purchase your future sales and collect a fixed percentage of what you sold in a week or month. You don't have to worry if your product sales go down because you will pay less in that week or month. MCA will also not require you to put up collaterals that will greatly affect your personal life, unlike traditional financing.
Venture Capital (VC)
5 In this method, investors provide financing to small businesses that they believe in having potential growth in the long run. These investments come from well-off investors or investment companies. Venture Capital can be a great way to start your business. However, you'll need to give up a part of your business. Aside from this, there will be heightened pressure since your investors are expecting that your brand will have constant growth.
Start Your CBD Oil Online Business
Starting your brand with understanding the ways to legally build a CBD business will help you maintain high sales. You may face a few challenges before you become successful. Still, with the current situation that the industry is growing and the legalization of these products is continuing, you definitely have a shot at this.
If you're interested in doing this seriously, get your eCommerce funding through PIRS Capital. We will gladly help you with additional capital for your online business to achieve your growth plans.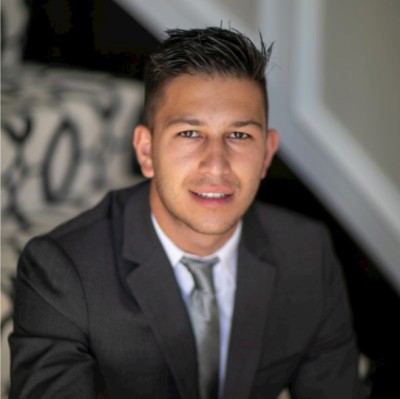 Written by: Mitchell L.
I work with companies that sell products on platforms such as Amazon, Shopify, Walmart, Ebay, Etsy, etc. I understand that every business is unique and thats why I form genuine relationships with owners so I can help them reach their goals and find success through our working capital solutions.
Ready to take control of your finance?