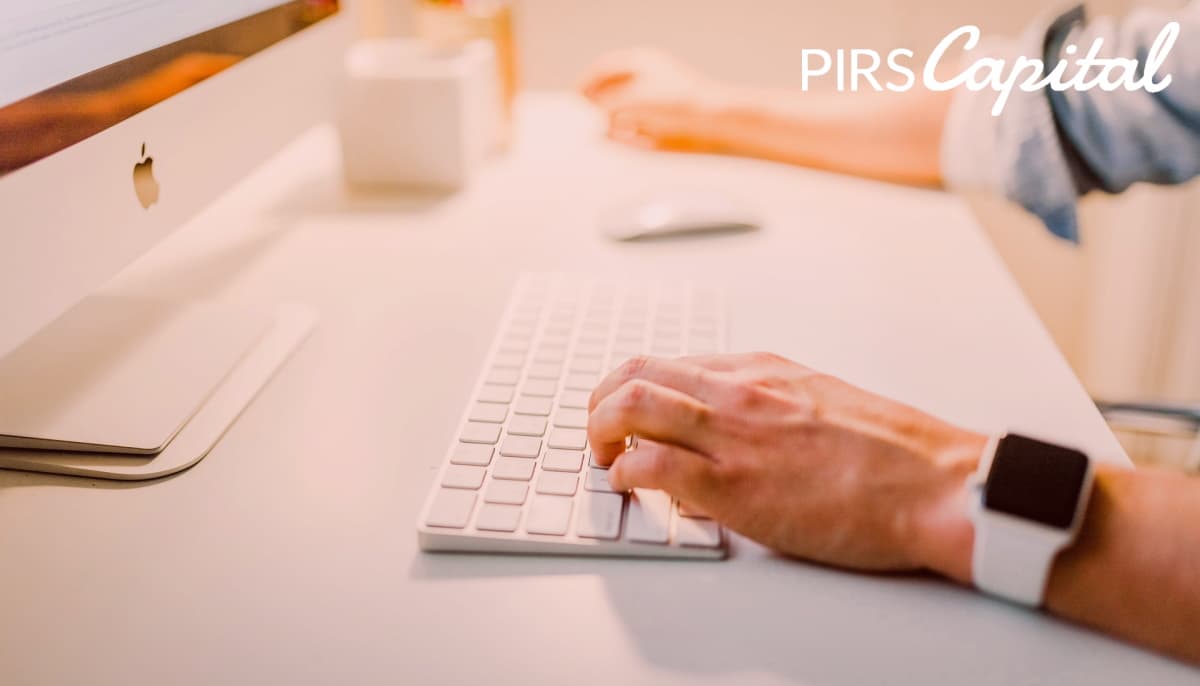 Amazon, the world's largest e-commerce retailer, is a platform that merchants cannot afford to overlook. But, on a platform with over 12 million items, how can you use Amazon SEO to make your products stand out? It's not as complicated as it appears. Why? Because Amazon is more than simply an e-commerce site. It has A9 as its search engine algorithm.
A Quick Overview of Amazon SEO
You may employ SEO strategies to improve product ranks much like other search engines. You utilize specific terms, known as Amazon product keywords, to improve your organic search visibility, leading to more Amazon sales. Amazon may also be used as a search engine in the following ways:
Customers enter their search terms into the search box.
The Amazon algorithm displays the results it considers to be the most relevant.
Customers will not move past the first page if the findings are promising. Why? They've discovered what they're looking for.
Remember, Amazon's entire purpose is to sell products. Amazon is attempting to connect buyers and vendors. They want clients to be satisfied with the search results so that they would return. While there's no guarantee that you'll land on Amazon's top page, who wants to be on page 30? You'll never be able to reach your intended audience this way. Let's take a look at how keywords may help you optimize your product pages.
Don't Wait, Become a Satisfied PIRS Customer Today!
What Is Keyword Research?
Learning how to do keyword research is a vital SEO activity that requires finding popular search terms and phrases. When you know what people are looking for, you can tailor your content to meet their needs. Keyword research provides marketers with a better idea of how popular particular keywords are and how difficult it would be to compete for such terms in organic search results, guiding optimization efforts.
Keyword research includes determining how many searches a specific keyword receives and investigating the numerous different ways people use language to explore a concept or topic. Therefore, analyzing popular keywords is an essential aspect of search engine optimization and content marketing in general. Why? Because it may help you come up with blog post ideas, learn more about your audience's demands, and stay up with the jargon of the ever-changing search environment.
Finally, you can attract the proper traffic to your site–traffic that is more likely to convert— by analyzing the terms people enter into search engines and using that information to produce customized content.
Knowing the A9 Algorithm on Amazon
It's critical to understand why you're conducting Amazon keyword research before getting started on choosing keywords for Amazon. The purpose of this is to appease Amazon's A9 algorithm, which determines the order in which search results appear on the marketplace.
Jeff Bezos claims that he wants Amazon to be the world's most customer-centric company. To provide consumers with a positive experience, he must guarantee that the correct goods appear when they search. This is when the algorithm enters the picture.
The Amazon A9 algorithm considers a variety of criteria, including:
The number of customers that add your goods to their cart after conducting a keyword search
The number of favorable evaluations and ratings you've given your product
The number of units sold per page visit for your product
The relevancy of your product (based on the product title, picture, keywords, and description)
You need to have your finger on the pulse and know which keywords are trending with your consumers to ensure that you're checking the relevance box. But how do you know whether your Amazon keyword research is accomplishing this?
To fulfill your financial needs, connect with PIRS Capital today!
How to Do Amazon Keyword Research
This section will provide practical Amazon keywords tips and how you can improve your keyword search results. You must take the following four steps for collecting keyword information for your Amazon listing:
Step 1: Look for your seed keywords
Sellers should begin by coming up with four or five seed keywords. These are short phrases (typically one or two words) that accurately define what your product is. If your product is a laptop charger, for example, that term would be your first seed keyword. You'd have "laptop," "computer charger," and "laptop cable" as well.
Start by thinking about your product when researching your seed Amazon keywords. What would you say in two or three words if you had to describe it to someone? What would you look for if you were a consumer looking for your product? Make a list of your ideas. It's usually a good idea to look at the five best-selling items for your core seed keyword as a sense check. Continuing with the previous example, you would reverse ASIN look up the top five ranking items for "laptop charger." This will display the keywords for which it is presently ranked on Amazon.
No commitment or hard credit checks, apply today!
Step 2: Create a more comprehensive list of keywords for the Amazon listing
After you've determined your seed keywords, it's time to expand your list by looking for similar phrases. There are a few methods you may utilize to do this.
Recommended Searches
Amazon's recommended searches might help you find good keywords. Typing your first seed keywords into Amazon's search box is one approach to create extra keywords. For instance, searching for a 'laptop charger' will yield more sales keywords that consumers may use to locate your goods. Repeat this process for all of your original keywords, making a note of each term Amazon proposes.
While you may theoretically include these phrases directly to your Amazon listing, you should first get additional information about them. We don't know how much traffic these phrases get or how many listings are presently ranking for them, even though we know they're being searched for. Sellers must utilize an Amazon keyword research tool to obtain this information.
Keyword Tools
Make use of Amazon's keyword tools. Keyword recommendation tools are essential whether you have simply your first seed keywords or a list of phrases produced from Amazon search results.
First, they will automatically produce a large list of phrases that are relevant to your seed keywords. However, unless supported by a solid collection of facts, this is not usually particularly useful. In an ideal world, you'd find a tool that gives you an estimate of search traffic as well as an indicator of how difficult it would be to rank on page one for that keyword.
You may start prioritizing your phrases by putting them through a keyword suggestion tool. Make sure you're writing down keywords using the following format:
There is a lot of traffic, but there is also a lot of competition
There is a lot of traffic, but there isn't a lot of competition.
Traffic is moderate, although there is little competition.
These are the phrases you should be thinking about adding to your Amazon listing in the future.
Step 3: Add the keywords to your Amazon product listings
It's time to put your Amazon listings together after you've narrowed down your selection utilizing the three categories stated above. There are three main areas to concentrate on:
First, for your Amazon product names, do some keyword research. The product title is the first component of your listing to improve. These are limited to 200 characters on Amazon, with certain categories having even less. As a result, just the most relevant search words should be included. Amazon recommends that retailers provide brand, size, color, and material or important feature information. Any keywords not included in the title may always be found elsewhere in the listings.
Next, master the fine art of including keywords in your Amazon product description and bullet points. On the one hand, because both sections are indexed, any keywords you include will help you rank higher in searches. On the other hand, you don't want to cram your keywords in and end up confusing your customers or diluting your brand message.
Lastly, implement back-end keywords. Customers aren't aware of back-end keywords, yet they are indexed by Amazon and directly influence your search ranking. Merchants have 5 lines and 250 characters to insert keywords that don't occur anywhere else in their listing through the back-end of Seller Central.
Step 4: Keep doing keyword research
Keyword research on Amazon is a continuing process. It must be repeated regularly to get a continuously high search position. Continue to use keyword tools to run your seed keywords and your competitors' ASINs. This way, you'll be able to notice any new, high-traffic phrases consumers are using to look for items similar to yours.
At first, finding the correct keywords may appear to be a difficult process. When selling on Amazon, the last thing you want to do is spend hours finding items just to produce listings that your target consumers can't discover. Getting your Amazon keyword research correct might help you avoid this problem and attract more prospective buyers to your listings. If they convert successfully, this should result in increased sales as well.
Now that you know how to find keywords and have the best Amazon keyword research tips in hand, please contact PIRS Capital to receive fast and reliable funding for your Amazon business.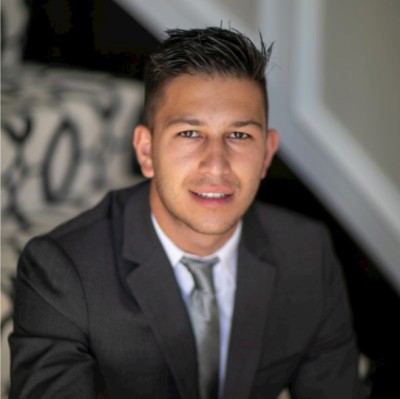 Written by: Mitchell L.
I work with companies that sell products on platforms such as Amazon, Shopify, Walmart, Ebay, Etsy, etc. I understand that every business is unique and thats why I form genuine relationships with owners so I can help them reach their goals and find success through our working capital solutions.
Ready to take control of your finance?