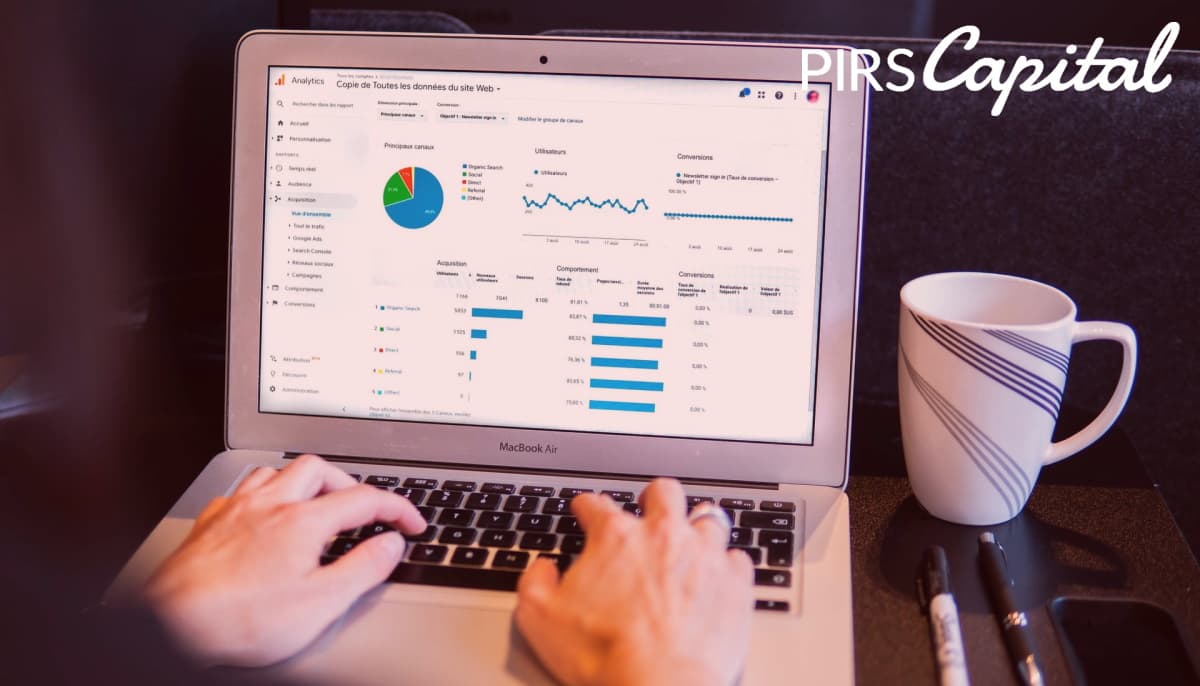 Amazon is the fastest-growing online selling platform in the world. There are millions of sellers on Amazon. Yet, you need to follow several tips to become a successful seller. We're here to help you with an ultimate guide on how to sell on Amazon.
Don't Wait, Become a Satisfied PIRS Customer Today!
Tips for Setting It Up
Selling products on Amazon is quite challenging, with millions of competing sellers. It would be best if you made your product stand out from the rest. So, you need to plan well ahead of time before posting any products on Amazon. Here are some tips and suggestions before selling on Amazon individually.
Know Your Business
If you want to start selling on Amazon, you need to have your business plan. You need to know how much you will be investing in selling your products. You will not just begin to sell without a capital investment. It would help if you started with a plan for the easy execution of your business.
A good business plan comprises different strategies, starting with product planning, promotions and marketing, and other financial planning. It would be best if you strategize your way on how to sell through Amazon carefully.
Determine Market Trends
Trends are the key to a lot of profit. You must know what the people are buying right now to know where you will invest your money. You will not just enter Amazon and sell a product that is not relevant in the present. Some of the trends are expensive to invest too. Thus you can try PIRS Capital to help you with starting up your first-ever Amazon business.
Things to sell on Amazon that many people are dying to get can be viewed in Amazon best sellers. You can browse different categories and know which products traders mostly sold on Amazon. If you know what will be the best products, it would be easy to know how to sell things on Amazon. You will have the perfect product and already know your target market.
Research
Research is an important factor in determining the prices of the product you will be selling. You need to become familiar with the market prices to know what your profit margins are. You must familiarize yourself with your competitors to know how to innovate to make sure your products will shine.
You can even start to research how to be an Amazon seller; try to find many tips that will help you get to know the selling platform.
Contact Suppliers
Once you know what products you would like to sell, you need to find suppliers that offer products and raw materials cheaply to maximize your profit. Some suppliers post information on the internet. You can do a canvas on the raw materials prices and product prices to know which is the best supplier.
Also, to make sure you get the best possible price and product, you can order samples from the supplier to test the product's quality. You must be careful of scammers who sell materials and products at such low prices, which are too good to be true. Some suppliers posted online are not trustworthy all the time, so be careful and research before ordering lots of products.
Stock Availability
Before you start selling on Amazon, you need to have stocks of the products to ship items and avoid cancellation due to delays easily. You can't sell if you don't have products on hand – otherwise, you will struggle to get materials and products to fulfill orders. Always be prepared and make sure you have enough supplies available for the target customers you expect when you start selling.
One good tip is to observe your competitors by viewing how much product other sellers can trade. Then, you can be aware of how many stocks you need in a day, week, or even a month!
No commitment or hard credit checks, apply today!
How to Sell Products On Amazon
Now that you've read through the things you need to know before selling, you need to know the basics of how to sell something on Amazon. Here is the process you will go through when you become an Amazon seller:
Register On Amazon
Now, you're all set if you have all the items needed to sell on Amazon. You have options in registering as a seller. You can be an individual seller or a pro seller.
An individual seller is your way on how to sell on Amazon for free. You can post products, but you would not enjoy other perks of a pro seller.
A pro seller is selling on Amazon with a monthly fee, and for every product sale, there is an additional fee. Pro sellers pay for their account monthly with $39.99 and $0.99 for every product sold. If your account is a pro seller, you can have a report on the daily engagements from your listings which you can use to strategize on how to have bigger sales. You can also have your shipping rates, unlike an individual seller who cannot change Amazon's shipping rates.
You can also determine your choice of registration by the units you are planning to sell to know which type of account you will register to. If you're still starting and your products sold are below 40, your good choice would be to be an individual seller. If you're already selling the items before and you can guarantee that you will have more than 40 products sold, you can choose the pro seller upon registration.
Your choice of account aligns with the budget you are willing to offer in selling products on Amazon. You don't have to be a pro seller yet if you don't have enough financial resources. You can start from being an individual seller until you can save up and enjoy the perks of a pro seller.
How to Get a Product on Amazon
How to start selling on Amazon? After completing all the details needed to be a registered seller, you can create your very own product listing.
The following details are important in creating a product listing:
Product name or title
Product photos
Product features and descriptions
Keywords
Search Term Fields
Product Reviews
Product Ratings
The product title on Amazon is up to 250 characters. You must write a complete name for your product, including the brand, model, size, color, and more. For example, "Water bottle, Hydroflask, 32Oz, White", the title gives out everything the buyer needs to know about the product.
It would help if you also made sure that the photos you upload are clear and high resolution. You can include 1000 pixels width and 500 pixels height. The product photos also need to be actual pictures to avoid buyers giving a bad review of misleading photos.
In writing product descriptions, you have 1000 characters to provide all the main features of your product. You need to sell out your product with great features. You must be honest at all times and avoid bluffing things about your product.
Keywords are what your customers search for when they are looking for a product. It would be best if you make your keywords relevant to your product.
Search term fields are up to 250 characters. The words that you did not include in your keywords are in search term fields. You can use your customer's common searches, like 'best water bottle for kids' not included in your keywords. Some customers would like to search for what they think would suit them well. You can use search term fields as a strategy to boost your product search results.
Since it is your first-ever product on Amazon, you don't have reviews and ratings yet. You need to make sure that your products have a great quality to get high ratings and good reviews.
Start Sales To Promote Your Business
How do you make a sale on Amazon? Sales are good marketing strategies to gain lots of customers with the lowest prices available for your products. Having sales is a good starting point to promote your product. Once customers get a hold of how great your product is, even without sales, they would be a guaranteed customer already.
Manage Inventory
Becoming an Amazon seller is quite challenging. You need to have enough supplies and manage your inventory well. You must update your available products to let users know that you have enough products for them to check out.
One great way to manage inventory is by using online inventory management tools. You will get notifications and updates when there are stocks sold. When there are few stocks left, you can place orders again to your suppliers to make sure you will always be available for customers.
Read Customer Reviews
Your customers trust reviews from those who have purchased your products. It will help if you read your reviews to know your selling platform's good points and bad points. You can try to reach out to customers who have experienced bad incidents to resolve the problem and gain their trust again.
If you have sold lots of products, your customers' reviews are essential. The reviews will also help you improve your service and products. You need to read what are the suggestions added to get your business running well.
Optimize Product Listing
Do you want to boost your sales more? One great thing you can do is add keywords to your listing. Keywords are what the buyers search for when they are looking for products.
You can search for keywords that buyers usually look for on Amazon. For example, your product is a shoe organizer. Some buyers would not type shoe organizers. Instead, they might search for shoe shelves, shoe stacks, shoe storage, shoe cabinets, and more. You can add these keywords to your listing, so your product listing would pop up first when customers are looking for something. If you're having difficulty finding keywords, you can use keyword generators available online. You can even look up common keywords in search engines.
Start Selling On Amazon
With your questions on "how do I sell on Amazon" cleared, you can now become a great seller! Start by getting the right funding through PIRS Capital and begin your e-commerce journey!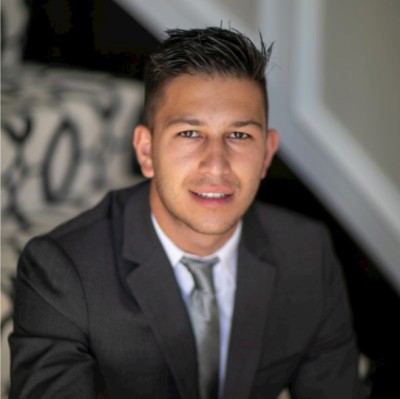 Written by: Mitchell L.
I work with companies that sell products on platforms such as Amazon, Shopify, Walmart, Ebay, Etsy, etc. I understand that every business is unique and thats why I form genuine relationships with owners so I can help them reach their goals and find success through our working capital solutions.
Ready to take control of your finance?