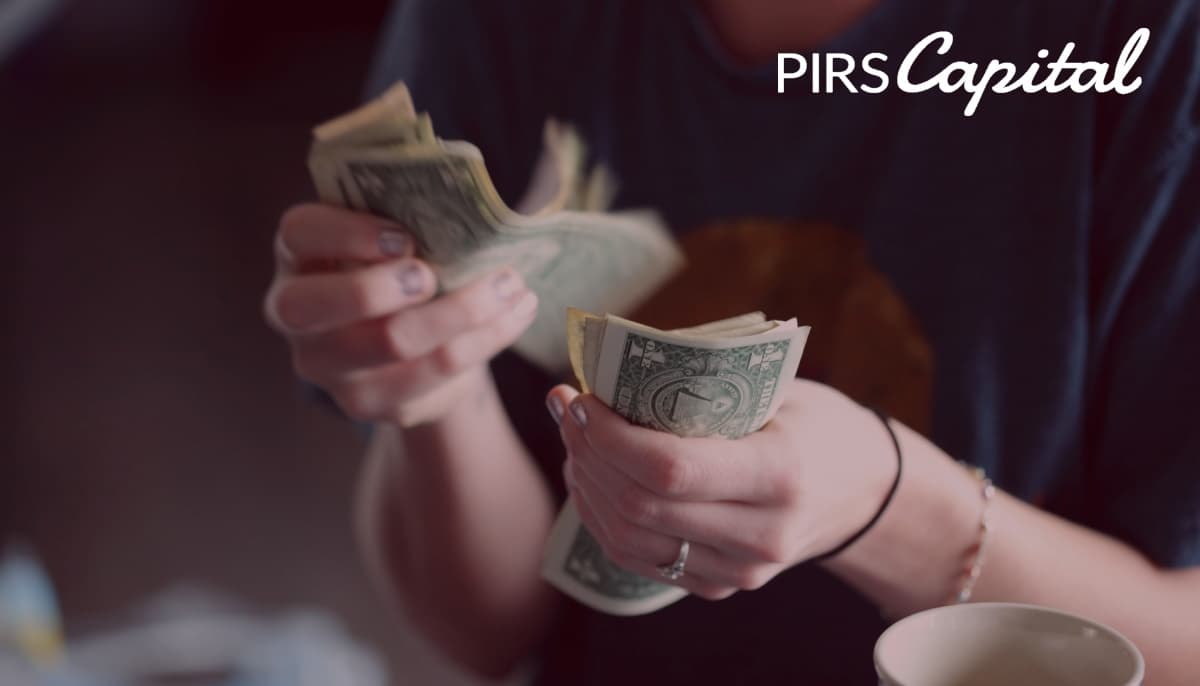 Are you wondering how much it costs to sell on Amazon? Then read on to find answers to many more similar Amazon cost-related questions.
Amazon Business has several tools that might help your company increase sales and revenue. In this article, we take a comprehensive look at an Amazon business account, how it works, and its various benefits. These aspects revolve around an Amazon Business Account cost and the different Amazon business prices it includes.
You've undoubtedly seen a pop-up urging you to register for a free Amazon Business account if you purchase on Amazon using a business credit card. This article will explain what an Amazon Business account is, its cost, what it can do for you, and why you might want to upgrade. If you're experiencing problems with your existing vendors in 2020, this might be a smart method to prevent having to make another trip to the shop to obtain the supplies you need for your company or work from home.
While there are several benefits, there are certain reasons why you might not want to create an Amazon Business account when the opportunity arises. However, most genuine firms that rely on Amazon will find it worthwhile to update. You may join up with Amazon Business for healthcare, and you'll receive the added benefit of being a frontline business, which means you'll get priority on required supplies.
If you qualify, you may buy tax-free items on Amazon, unlock quantity discounts for items you buy frequently, and match this with an Amazon Business Prime account for buying controls and invoicing for up to 60 days.
Amazon Business can provide small companies with more than simply low rates and free shipping. Amazon's program offers several perks to enrolled customers that are not available to normal Amazon account holders. Essentially, an Amazon Business account optimizes, streamlines, and reduces the cost of ordering business products and services through Amazon.
Let us dive into its definition, cost, pricing, and business model.
Don't Wait, Become a Satisfied PIRS Customer Today!
What Is Amazon Business?
Any business may utilize an Amazon Business account, which is a unique business-focused account on Amazon. It works for single-account firms, but it's also highly useful for larger companies utilizing approval processes to keep spending under control.
More user accounts can be created so that workers can make purchases on behalf of the firm. Individual Amazon Prime subscriptions are compatible with Amazon Business. You may purchase an Amazon Business Prime account for up to three users for $179 per year, which expands up to the business level.
Customers with a registered business account receive special pricing and big quantity reductions, as well as tax-exemption benefits. Existing Amazon Prime accounts can be connected to Amazon Business services. You'll be able to use Amazon's Business Analytics to examine all of the data about your orders and produce reports as soon as you start making purchases.
How Does It Work?
There is no front-facing Amazon Business shop, and you can't access it by typing a URL into your browser. To access Amazon Business and all of the goods offered via it, you must first establish a free account and sign in. There's also little to no learning curve, as Amazon Business looks and functions almost like normal Amazon.
Business and Account Settings: Sign in to your free Amazon Business account, and then click on your name situated in the upper right corner to get a drop-down menu containing your Account options. Amazon Business users get access to extra features such as business settings (add members, set up approval procedures, manage payment choices, and submit tax exemption information), business analytics (see reports, invoices, and line-item data), and supplier management (search for and save your preferred suppliers).
Search and Buy: You'll notice the usual Amazon search bar at the top of your Amazon Business account after logging in. To find a specific item, type in a keyword or a product number. If you're looking for anything in particular, such as a printer, you'll be able to separate your results just like you would on Amazon. Because this is Amazon Business, you may additionally filter products by Business Prime eligibility, seller type (such as a business seller), and seller certification (i.e., women-owned).
Finalize Your Order: Add a product to your shopping cart, select the required option if you want it to be a recurring delivery. Now, return to your cart to confirm your shipping information, payment method and make the purchase. Go to your Account settings and select the Orders menu item directly or pick Business analytics to obtain a full report on shipping, product, and seller information after you've placed your order.
Do I Have to Pay to Sell On Amazon Business?
Various factors determine the cost to sell on Amazon. You can create an Amazon Business account for free, but you'll have to pay for Amazon Business Prime. With Amazon's share of the eCommerce industry anticipated to reach 50% by 2021, more businesses are eager to join the marketplace to boost sales. It's critical to price items competitively, but you also need to account for Amazon's fees to earn a profit.
A free Amazon Business membership also comes with a Business Analytics tool, which allows you to view charts and other infographics that track and analyze your company's expenditure. If your company qualifies for tax-free purchases, you may also join up for the Amazon Tax Exemption Program. Larger companies, such as those with more than 100 workers, may find Amazon Business useful for guaranteeing the timely delivery of critical office supplies and other business products.
Larger companies, such as those with more than 100 workers, may find Amazon Business useful for guaranteeing the timely delivery of critical office supplies and other business products.
What Does It Cost to Sell On Amazon?
Below we discuss the various types of fees Amazon charges its sellers:
Fees for Amazon Subscriptions
To get started on Amazon, you must first establish an account. Amazon provides two subscription options for sellers:
The Professional plan is $39.99 per month.
The Individual plan is free of charge every month.
There is no membership charge for the individual plan. Still, customers must pay additional Amazon seller fees of 99c for each item sold, in addition to the referral fees described in the following section. Small businesses or individuals who anticipate selling fewer than 40 products per month should choose the individual plan.
The type and quantity of items you may sell aren't limited to the professional plan. With accessibility to reports, bulk uploads, and inventory tools, these accounts provide a superior user experience. If you choose the Amazon Individual Seller plan, you will be limited in selling items and quantities.
How Much Does Amazon Take for Selling: Fees for Amazon Referrals
When you sell a product, Amazon charges a portion of the sale price as a referral fee, 6% and 20% of the total.
Cameras, cellphones, and consumer gadgets are subject to an 8% referral fee.
Books, office supplies, and musical instruments are subject to a 15% referral fee.
Clothing and accessories are taxed at a rate of 17%.
A 20% fee is applied to gift cards.
The percentage is calculated by subtracting taxes from the total sales price. This is the total amount paid by a buyer, including the item price and any shipping or gift-wrapping fees.
It's also worth noting that certain items, such as furniture, jewelry, and beauty products, have two price tiers.
Closing Fees on Amazon
Items in Amazon's media category are subject to closing costs. Every media product sold is subject to a $1.80 fixed fee. This includes:
Books
DVDs
Music
Software
Video Games
Consoles
Accessories for Video Games
Additional Amazon Seller Fees
Sellers should be aware of the following costs in addition to referral payments and Amazon FBA fees:
Fees for refund administration: Amazon will charge you 20% of the referral fee or $ 5, whichever is less if you refund a consumer.
Costs of shipping credit: If you complete your orders, Amazon will give you shipping credits for each sale, which will help you pay costs. However, these credits are frequently smaller than actual shipping charges, so keep that in mind.
Fees for Amazon FBA
One of the most important considerations new merchants must make is delivering their orders or enabling Amazon to do it (FBA). Each side of the FBA vs. FBM argument has advantages and disadvantages, but you should be aware of the following Amazon FBA costs before making a decision:
Fulfillment fees: These fees cover Amazon's costs of choosing, packaging, and delivering your items, as well as customer support and returns.
Monthly storage fees: Fees for keeping merchandise at one of Amazon's fulfillment centers on a month-to-month basis.
Long-term storage costs: Extra fees for goods that have been kept at Amazon for more than a year.
Monthly inventory storage fees are dependent on the quantity of space taken up, while fulfillment rates are calculated on the size and weight of each product. The following are some factors to consider when it comes to Amazon fulfillment fees.
Amazon fulfillment fees will be calculated on weight if a product has modest dimensions but a large weight.
Remember to factor in the price of delivering merchandise to Amazon when calculating Amazon FBA fees.
No commitment or hard credit checks, apply today!
What Kinds of Companies Are Eligible to Utilize Amazon Business?
In principle, Amazon Business may be used by any company. If you own a small e-commerce shop, Amazon Business can help you automate the supply of essential office supplies.
You may get bulk pricing and quantity savings on various goods if you have an Amazon Business Account. Some of the discounts are small, while others are substantial. On Amazon, getting business pricing and bulk savings is quite simple. You may also do this in conjunction with signing up for Amazon Tax Exempt Service to avoid paying sales tax on these purchases. You may take advantage of four distinct types of business pricing and quantity discounts:
When we compare Amazon Business Discounts to normal Amazon pricing and prices at other merchants, we find many genuine discounts. It would be best if you kept an eye out for more bargains and promotions.
You may see an upfront discount stated for Quantity Discounts, or you may need to specify a quantity and wait for the seller to respond with pricing.
When you set up delivery for consumables, the Recurring Delivery Discounts help you save money on the goods your organization requires every day. For companies, this is similar to the subscribe and save feature.
When you join up for Amazon Business Prime, you can enjoy Progressive Discounts for all your users for over a year.
What Distinguishes Amazon Business From Amazon?
Below are some of the features that are not only specific to Amazon Business but also make it distinctive to comprehend better the main distinctions between Amazon Business and the standard Amazon marketplace, which you're probably already acquainted with:
Business-only prices: You'll enjoy savings on over five million goods, as well as bulk reductions on multi-unit purchases.
Products that are solely available to businesses: Look for specialized business items. Amazon Business has everything from IT to cleaning, office to restaurant supplies, healthcare to hospitality.
Seller credentials: Amazon Business allows you to explore and shop from small businesses, women-owned businesses, and minority-owned businesses.
Multi-user accounts: After you sign up for a free Amazon Business account, you may link your whole staff and establish purchasing groups that correspond to your company's structure.
Approval workflows: You may tailor order approvals and establish spending limits to control your organization's purchasing and get visibility into how money is spent.
Payment cards: You may share payment methods with a small group of people or your entire organization. You can also receive AmazonCorporate Credit, which you can use to pay for things with a purchase order.
Integrate buying systems: Do you want Amazon to be a punchout option for your customers? Over 90 platforms support Amazon Business as a catalog.
Business Prime: Subscribers receive free same-day, one-day, or two-day delivery on qualifying products, as well as a collection of other perks.
Consolidated deliveries: If an item qualifies for a consolidated delivery, it will be delivered on a pallet to your receiving dock or doorstep by one of Amazon's carriers.
Analytics and reporting: You may use charts to track and manage your expenditure.
Tax-exempt purchasing: Enroll in the Amazon Tax Exemption Program if your organization qualifies for tax-exempt purchases.
Is it Possible for Companies to Join Amazon Prime?
In principle, a company could join Amazon Prime to benefit from the same free shipping and delivery benefits (note that sales tax is still charged.) Amazon Prime is designed for single-user, personal usage and lacks the capabilities and even greater reductions offered by Amazon Business. Amazon has introduced Amazon Business Prime in the United States, Germany, and Japan for businesses needing Prime advantages.
What Are the Advantages of Amazon Business Prime?
On some goods, Amazon Business Prime provides your company free same-day or two-day shipping. An Amazon Prime Business subscription is not free, unlike Amazon Business, and the fee per year varies by tier. The price tiers are as follows:
Duo: The Duo plan is $69 per year and allows for only one user. However, it does not offer expenditure visibility, guided purchasing, or longer periods for Pay By Invoice.
Essentials: The Essentials plan is $179 per year and allows you to have up to three users. It does, however, provide expenditure visibility, guided buying, and longer periods for Pay By Invoice, which the Duo plan does not.
Small: The small plan is $499 per year and allows for up to ten users.
Medium: The medium plan is $1,299 per year for up to 100 members.
Enterprise: This package costs $10,099 per year and contains over 100 users. It also offers an ideal deployment, in which Amazon Business Professional Services fine-tunes the account in a full-scale implementation process to maximize expenditure visibility and policy settings.
Governments, nonprofit colleges, public education institutions, and healthcare facilities can also take advantage of a lower-cost Enterprise option called Public Sector, which costs $3,499 per year – approximately one-third of the normal Enterprise pricing.
Amazon Prime vs. Amazon Business: What's the Difference?
Amazon Prime is mostly for people, whereas Amazon Business is primarily for businesses. One of the most significant distinctions that will be important to small company owners is this.
Unlike a shared Amazon Prime account shared by all employees, an Amazon Business account allows you to see who is ordering, what each individual or group is purchasing, etc. That's ideal for ensuring that purchases are both required and within budget.
You also receive a separate Amazon Business account customer service line, unlike Amazon Prime.
Amazon Business Prime is an Amazon membership that offers subscribers several advantages. Free delivery, discounts, and member-only deals are all included with a membership. AWS QuickSight-powered expenditure reports are also included in Amazon Business Prime.
The benefits of Amazon Business Prime go beyond expedited, free shipping and deep discounts on large business items. Users of Amazon Business Prime get access to the following exclusive features:
Spend visibility allows you to examine data and track spending patterns by displaying visualizations of your company's spending.
Guided Buying allows you to prioritize particular suppliers and items, set product category limits, and more.
There is no annual charge on the Amazon Business American Express Card.
Extended Pay by Invoice terms allows your company to pay its monthly membership dues 45 to 60 days after receiving an invoice from Amazon, rather than the typical 30-day payment terms stated in your Amazon Business Prime contract.
Although there are several benefits and reasons to open an Amazon Business account, it is not for everyone. Only if you use your Amazon Business account for personal purposes is there a catch. Combining company and personal expenditures might make tax time more difficult. If you aren't using it only for business purposes, you should speak with your accountant before joining up.
Shipping Fees
Amazon Business customers with free accounts may upgrade to Amazon Business Prime for unlimited, free two-day shipping on qualifying products and, much like Amazon users with free accounts, can pay a monthly subscription to opt into Prime and receive free same-day or two-day shipping. Customers may join up for a Company Prime Shipping yearly subscription that ranges from $179 to $10,099 per year, depending on how many users their business account has.
Many organizations appreciate subscriptions, but they aren't necessarily the most cost-effective way to purchase. Local prices and availability, bulk discounts for corporate buyers, and order scheduling all influence the value of Amazon's free delivery on chosen products. If you operate a restaurant and order from Restaurant Depot a few times a year, for example, you should compare prices; you may already be receiving the best bargain. On the other hand, Prime may be worth it if you live in a rural region with few in-store shopping options and hefty delivery charges.
Start Selling On Amazon
According to 2021 statistics, there are 1.9 million active sellers on Amazon's marketplace. Now that you know how much to sell on Amazon, along with the cost of selling on Amazon, you can start selling on Amazon too and avail the of the many benefits it brings along. Connect with Pirs Capital for more information on your cash flow assistance.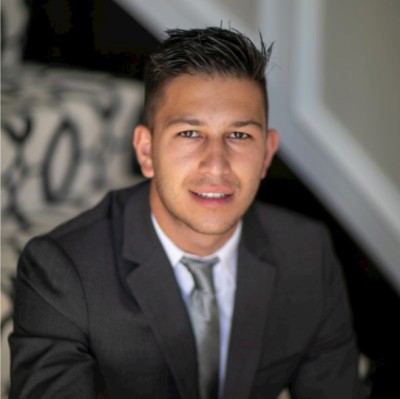 Written by: Mitchell L.
I work with companies that sell products on platforms such as Amazon, Shopify, Walmart, Ebay, Etsy, etc. I understand that every business is unique and thats why I form genuine relationships with owners so I can help them reach their goals and find success through our working capital solutions.
Ready to take control of your finance?