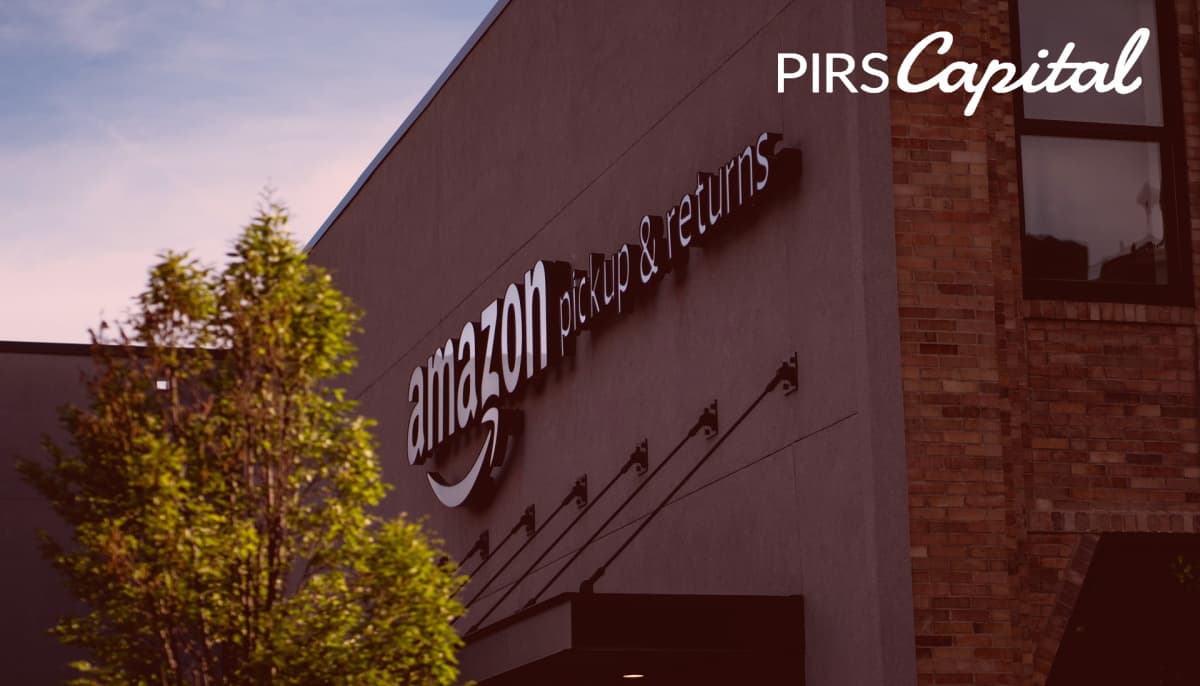 Amazon is a huge online marketplace with millions of vendors, with 1.3 million joining in 2020 alone. So many firms are attempting to capture buyers' attention and direct them to their product pages—but how can you further highlight your value proposition and who you are as a brand once they get at your product detail page? This can be a difficult undertaking in an over-saturated marketplace, and it's one of the most difficult issues Amazon businesses and sellers have if they want to continually attract and create trust with new and repeat customers.
If you're an Amazon vendor with a Brand Registration, you'll be glad to know that Amazon has a special tool designed to help you raise brand recognition and sell more items. Amazon Storefronts (or Amazon Stores) serve as a "mini-website" for small businesses and brands. Amazon brand stores are a great addition to your Amazon marketing plan because they allow sellers to build a distinct and cohesive brand experience for their customers that stands out from the A+ content, photography, video, and other messages available on product listings.
Below, we will define a Storefront, tell you how to open an Amazon Storefront, and discuss its benefits, cost, eligibility, features, and useful optimization tips.
Don't Wait, Become a Satisfied PIRS Customer Today!
What Is an Amazon Storefront?
Introduced in 2018, Storefronts allow businesses to exhibit all of their items in one place, emphasize top content, photography, and graphics, and modify with unique branding and logos. They are only available to brand-registered merchants. You may also utilize an optimized Storefront to attract consumer attention and use it as a landing page for ads (for Sponsored Brands, display ad campaigns, social media and influencer marketing, and more) to show off your whole product lineup. In principle, an Amazon Storefront is a small ecommerce website that allows companies to provide their consumers unique, brand-specific shopping experiences while still selling items to Amazon customers.
Storefronts are also useful for merchants who wish to learn more about their customers' buying habits. Store Insights is a service developed by Amazon that gives companies the precise traffic and sales their Storefront receives. This feature assists companies in observing how customers behave, adapting their marketing approach, and implementing adjustments that result in more shopper conversions.
If you're not sure about beginning an Amazon Storefront and want to see what an actual store looks like, the best way to find out is to click on the brand name under the title on the product page. If a business has an Amazon Storefront, the custom-designed page for that brand's items will be shown.
Eligibility
Anyone can qualify for an Amazon Store if they have signed up their brand or brands on Amazon Brand Registry.
Don't have control over your brand? Distributors may set up a brand register on behalf of a brand they represent, allowing them to qualify for a brand shop. If none of the options are accessible, you can still set up an old-style seller Storefront and modify the URL in your Seller Profile, but that's all. It won't look great: all you'll receive is a page with your items and nothing more.
How to Open an Amazon Store
You can learn how to set up Amazon Store for your business by following the below steps:
Step 1: Enroll in ABR
Businesses interested in opening an Amazon Storefront must first register with the Amazon Brand Registry. The Amazon Brand Registry is a service that aids in protecting your brand and products against Amazon imitators. As a member of the system, you will have access to search and reporting options to help you locate counterfeit goods. Furthermore, Amazon regularly checks its website for imitations of your products.
A registered and valid text or image-based trademark is required to apply for Amazon Brand Registry. Only trademarks granted by the World Intellectual Property Organization (WIPO) and the specified nations will be accepted by Amazon.
Complete the following application procedures if you're qualified for the Amazon Brand Registry program:
Log in to your Amazon Vendor Central or Seller Central account.
Give your company's name (the brand name that owns the active registered trademark)
Give the government-registered trademark number.
Make a list of all of the product categories that relate to your company.
List the countries where your brand's items are manufactured and distributed.
Amazon will then examine your application after you submit it. Amazon will contact the person connected with the registered trademark throughout the application process. After that individual answers a few questions, Amazon will decide whether or not your brand fits the Amazon Brand Registry's standards.
Amazon Brand Registry approval timeframes can range from 24 hours to over a month. Amazon will email you a verification number that you may use to join the program after you've been approved.
Step 2: Create An Amazon Storefront Account
Follow these steps to get started:
Go to Amazon Seller Central or Amazon Vendor Central and sign in.
Go to Amazon Seller Central or Amazon Vendor Central and sign in.
On the next screen, click "Create Store."
From the drop-down, select the name of your company.
Select "Create Store" from the drop-down menu.
If your brand's name isn't shown in the pop-up, ensure you've completed the Amazon Brand Registry membership procedure. Only authorized brands (linked with your Amazon account) will show when opening an Amazon Storefront.
Step 3: Design Your Store
To begin, preview and choose one of the pre-built or blank templates. You may edit the design by dragging, dropping, and arranging different content tiles to populate each page of your business with the following.
Images: Images of products or brands can be used alone or with text, overlays to highlight meaning. Images should have a resolution level of at least 1500 × 1500 pixels.
Videos: Videos are an excellent way to promote your business and services. They should be 1280 x 640 pixels in size and under 100 megabytes in size, with no external connections or references.
The file types supported include Avi, MOV, mpg, MPEG, m4a/v, and m4p.
Text: Text sections may be used to communicate your brand's narrative, describe product characteristics, or offer a call to action on your shop. This text can be positioned to the left, right, or center, and a "Shop Now" button can be included.
Products: Keywords or ASINs are used to input products from your Amazon inventory, which auto-populate the price, main image, and Amazon Prime badge (if applicable). There are many varied types of product tiles to choose from, including:
The product title and description, which are shown in full-width and landscape tiles
Product grids and galleries that are visual representations of a group of items
Best-selling and suggested goods that may be updated regularly
No commitment or hard credit checks, apply today!
Benefits of Creating an Amazon Storefront
One of the most significant benefits of setting up an Amazon Storefront is that it helps you further build and advertise your brand narrative, resulting in a memorable, brand-specific purchasing experience for your consumers.
Another advantage of Storefronts is that Amazon's Store Insights feature provides you access to more detailed statistics than you would otherwise have. These statistics may be utilized to improve the design of your Amazon Storefront and your entire marketing and branding strategy.
Creating a Storefront allows you to exhibit all of your items and your best marketing materials in one place. This is especially useful for building advertising campaigns to raise brand recognition and sell your complete product range. An Amazon Storefront acts as the ideal landing page for such a campaign. It can also play as a landing page for influencer marketing, display advertisements, social media, and other off-platform promotions.
New Amazon Storefront Features
Images from a shoppable gallery: You may inspire buyers with rich lifestyle photos that display your items in various situations or collections with related products from your portfolio using shoppable images. You may opt to make any goods in the image shoppable, allowing buyers to view basic information such as name, price, customer ratings, and Prime availability by clicking on the highlighted products. They can also go to the product description page or add the item to their basket. With only a few clicks, consumers can go from inspiration to purchase.
Text-based Images: Text overlays are now available for use on pictures. You may add descriptive text to pictures with configurable placement, size, alignment, and color to better define goods or selections you wish to highlight. Additionally, writing on pictures can help the Store's search engine optimization (SEO), leading to more traffic from third-party search engines.
Managing bulk and out-of-stock products: You may now bulk-upload goods to your product grids and featured-deals tiles instead of doing so individually. You may also choose to conceal any out-of-stock goods automatically, improving the consumer shopping experience and making it easier and faster to keep your Store updated.
Schedules: You can now schedule updates to be published at certain times and dates, making it easier to plan and connect your Store's publication calendar with new releases, seasonal adjustments, and brand upgrades. When you submit your revised Store for publication, you can choose a day and time when consumers will be able to see the changes.
Store links have been added: Amazon has introduced a new approach for Amazon customers to find Stores relevant to them. They'll then put your company logo at the end of the screen, which visitors may click to go to your Store, in addition to the items shown on the basic landing page of your Sponsored Brands advertising. As a result, you must upload and maintain a brand logo in the Store builder (if you haven't already).
Amazon Storefront Cost
To create an Amazon Store, businesses do not have to pay a fee. Many businesses with an Amazon Store, on the other hand, pay $39.99 a month for the Professional selling plan. Pirs Capital is here to assist you in your financial journey. Contact us today to begin and grow your business!
Amazon Storefront Examples
Here are several Amazon Storefront examples that use diverse styles and content to build professional-looking, high-converting businesses to get you started:
AmazonBasics: The AmazonBasics Storefront illustrates how to utilize a clean header menu and simple category tiles to assist consumers in browsing large product options. The basic artwork is in keeping with the AmazonBasics brand, and it makes the product choices appear less overwhelming and more appealing.
PetCube: Aside from the adorable product models, Petcube's Amazon Storefront is a great example of how a Storefront can combine product placement with important functionality. Customers may quickly comprehend the goods, get a sense of price, and purchase immediately. Even better, by displaying two goods in various price ranges, buyers are spared the need to shop outside the Store.
Thorne: Thone is a fantastic Amazon Storefront example for businesses with a compelling narrative to tell. This Storefront's major focus is a compelling brand film that engages and excites customers with their brand purpose. Adopting a brand-first strategy demonstrates a high level of brand confidence, which leads to customer interest and trust in their products.
Tips for Optimizing Your Amazon Storefront
Here's how to make your Storefront as lucrative as possible by increasing conversions:
Concentrate on your customers' problems: When customers arrive at your Amazon Storefront, they may not know exactly what they're searching for. By building your business around their pain spots, you may lead customers to the ideal solution for their requirements.
Sorting items by sport or activity at a sports store is one example. You can better help your clients on their path if you understand the challenges they're trying to address.
Tell the Story of Your Business: Your Amazon Storefront is more than a place to sell your products. It's a location where customers may discover more about your company. Throughout your shop, be sure you convey a captivating narrative. It should include information about why you began your company, what motivates you, and how you differ from the competitors.
Consumers are emotional beings, and they want a reason to like your brand. Make use of your content to persuade people.
Evaluate Your Shop's Productivity With Brand Analytics: As soon as your Storefront is authorized, you can start using Brand Analytics to track its performance. It is far more accurate than other third-party tools, and it gives information on the most popular phrases and search terms used by customers, as well as those used by your rivals.
You'll also be able to observe which keywords convert the best for you. Brands may use this data to enhance the text on their advertising and optimize their Storefront product pages.
Make Use of High-Quality Photos: Because images are an important element of your Amazon Storefront, low-resolution images have no place. Ensure that all of your pictures adhere to Amazon's limitations and size requirements.
Mobile-Friendly Design: Amazon had 150.6 million mobile users in 2019. Although Amazon's website is mobile-friendly, there's no assurance that your business will be as well. That's why it's a good idea to test your shop on a few different mobile devices and a laptop to ensure that photos and copies don't overlap and that everything functions properly.
Utilize the Q&A segment: Most businesses use Amazon's Q&A area, which is sadly underutilized. Please don't follow in their footsteps. The Q&A section is a great approach to show that you care about your customers and know your products inside and out.
A collection of helpful responses may also be a powerful conversion enhancer and a fantastic method to alleviate any fears preventing clients from purchasing.
You don't have to be one of the millions of people selling on Amazon to succeed. With the aid of these three Amazon Storefront examples and the given practical advice, you can develop your own brand identity on Amazon that stands out, attracts consumers, and helps you establish a reputation for yourself.
It is essential to understand the advantages of Amazon Storefronts, especially when you have access to a dedicated staff that spends time researching, executing, measuring, and iterating a successful and unified brand marketing plan. Connect with our financial expert at Pirs Capital to get the ball rolling.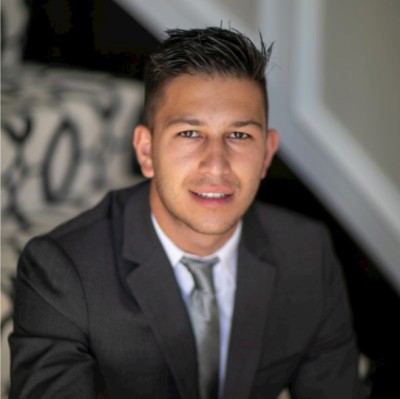 Written by: Mitchell L.
I work with companies that sell products on platforms such as Amazon, Shopify, Walmart, Ebay, Etsy, etc. I understand that every business is unique and thats why I form genuine relationships with owners so I can help them reach their goals and find success through our working capital solutions.
Ready to take control of your finance?