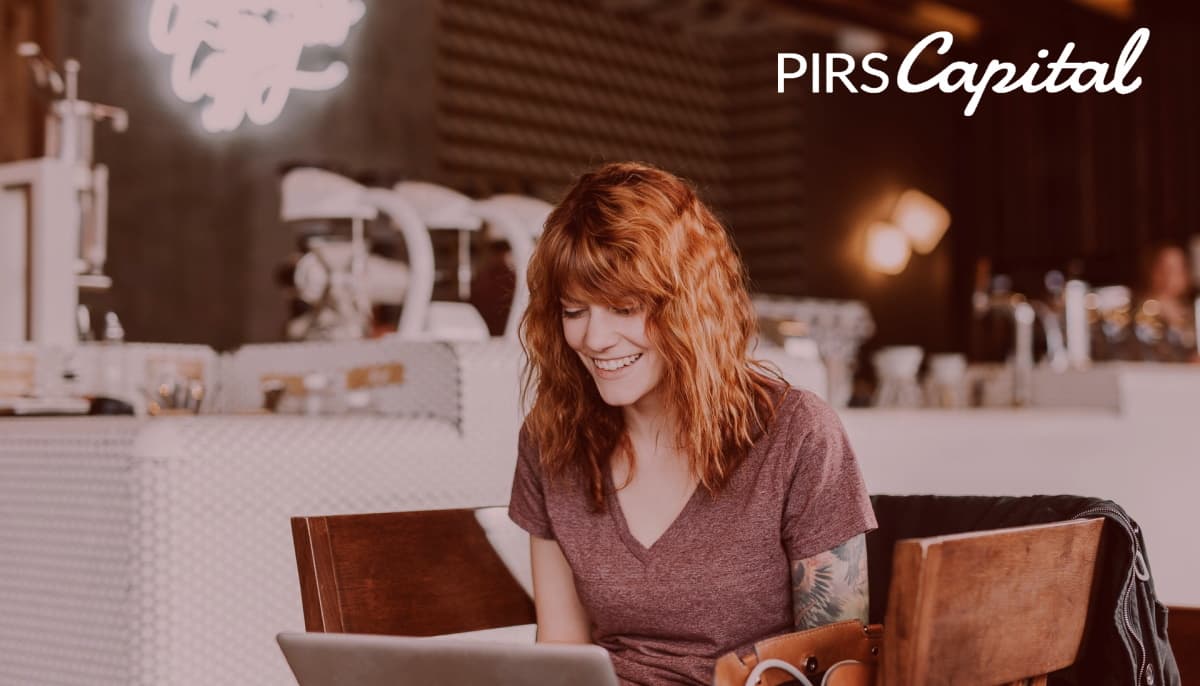 COVID-19 has sparked an increase in e-commerce and has spurred digital transformation. Strong e-commerce growth can be seen across different sectors and regions, with consumers in emerging economies shifting the most to online purchasing. As a result, more and more businesses are progressively become digital and getting into e-commerce by delivering more goods and services in various Online Marketplaces.
What Is an Online Marketplace?
An e-commerce website that connects sellers and customers is defined as an online marketplace. It's also recognized as an electronic marketplace, and the website owner is in charge of all transactions. Companies utilize internet marketplaces to connect with clients interested in buying their goods and services. Some of the most well-known ecommerce marketplaces are:
Amazon
eBay
Walmart
Etsy
Alibaba.com
Google Express
There are currently over 100 online marketplaces businesses could use to target customers who are performing their online shopping both in the United States and abroad.
Types of Online Marketplaces
Marketplaces are divided into two main categories:
Vertical
1 A vertical marketplace sells products from a wide range of sellers, but all of these products fall under the same category. Rather than selling everyone everything, they focus on a specific set of services and products. A niche-specific website makes you stand out from the crowd, provides higher-quality products and services, and boosts personalization. Etsy is the most well-known example of a vertical marketplace. Craft supplies, as well as handmade and vintage items, are the core of this platform.
Horizontal
2 Horizontal marketplaces make it easier to meet the needs of a diverse group of clients from numerous markets. Horizontal Marketplace follows the notion of a "One-stop Shop" where customers can buy anything on one site. One prominent example is Amazon. It is not primarily focused on selling certain categories but offers practically everything, thereby reaching a broader audience.
Advantages of Selling on Online Marketplaces
Below are some of the major advantages of selling on the biggest online shops:
Higher Sales
Online marketplaces allow businesses to reach a much larger audience than a traditional brick-and-mortar store. Prospective buyers can be presented to your company without having to worry about its location. An online marketplace best serves companies that are unable to transport their stock owing to their location.
Buyers from all over the country and the world have accessibility to your products and the choice to purchase them when you register in online selling sites. When it comes to creating an online marketplace, all you have to do is showcase your products in the best possible light and provide buyers a strong reason to choose your product over the others.
Immediate Access to Existing Community
Many online marketplaces in the USA have large built-in audiences of customers that shop frequently. Sites like Amazon, Walmart, e-bay has about 500 million active monthly visitors. Many of these customers start their buying process on marketplaces. The largest online retailers like Amazon currently serve as the starting point and often the finish point for 56 percent of all product searches.
Improved Profit Margin
More clients will buy your products due to massive exposure provided by an online marketplace, which will help you attain higher profit margins. According to a recent report, more than 55 percent of online sellers make a profit margin of more than 20%. When businesses sell online, it's not simply the expanded reach and revenues that help them become more lucrative.
The minimal cost of establishing an online marketplace also aids in achieving this high-profit margin. For example, if you own a physical store, you must pay a monthly rent that is quite costly. If you sell online, you won't have to worry about such expenses.
Established Programs
All of the largest online retailers and well–known online marketplaces have programs in place to assist you in marketing, selling, and delivering your orders.
Amazon Advertising, eBay Promotions Manager, and Google Shopping Actions are just a few of the tools available to sellers on Amazon, eBay, and Google. Each of these digital marketing programs comes with a variety of services to support you in getting your business in front of the appropriate people at the appropriate time.
Similar tools are available to sellers to fulfill their customer expectations for quick, free deliveries. You can choose to have the marketplace warehouse pick, pack, and ship products on your behalf through services provided by Amazon and similar companies.
Advanced Technology
Considering how advanced technology has become in the past few years, doing business online is more favorable to automation than doing business offline. You have complete control and access over how you display your products, their prices, the orders you handle, delivery logistics, data analytics, and much more with just a click of a button when you set up an online marketplace. You can focus on product innovation, expansion rather than wasting your time on the day-to-day operations of your business, thanks to the opportunities that come from selling with an online marketplace. If you do not even build your online Marketplace and join one that already exists, you will still have plenty of options to conduct business.
Improved Inventory Management
You won't have to worry about opening a physical store if you use an online marketplace. You can form partnerships with dependable vendors to provide you with supplies as needed, saving you money on inventory management. This works straightforwardly. When you get an order, you can accept or reject it depending on various parameters such as its availability and projected delivery time. If you accept the order, you'll contact your vendors to have the product shipped to you or your logistics partner.
As the number of orders each day increases, this procedure might get more complicated. That's where top-selling sites like Amazon come in handy. To manage your online marketplace business more efficiently, you may automate all tedious operations and use Amazon's inventory and logistics capabilities.
Optimized Marketing
Any online business must have a strong marketing plan to stay ahead of competitors. Making your online store stand out from the crowd needs a concerted marketing effort. Fortunately, there are numerous opportunities to advertise your company online. Several strategies make potential clients aware of your items, ranging from clickable banners and adverts on relevant websites to strong SEO practices.
Other methods of online store promotion include social media marketing, display marketing, email marketing, push notifications, and more. All you have to do now is create a clever hook that informs people about our online business and encourages them to visit your website or mobile application.
If you need expert guidance on selling on an online marketplace, you can always contact PIRS Capital.
No commitment or hard credit checks, apply today!
What Is the Best Platform to Sell Online?
How do you know which online marketplaces are right for you when there are so many to choose from? Below are some of the best ecommerce marketplaces:
Amazon
1 Amazon has developed significantly to become the United States' largest ecommerce marketplace. Amazon is one of the most prominent online markets, with 5 million marketplace sellers and 197 million monthly visitors in the United States. It's great for medium to large businesses that want to reach millions of people and are prepared to handle the spike in traffic.
The Amazon marketplace's rigorous product listing requirements are one of its most appealing features. Because Amazon standardizes product listings, shoppers will see your products or an Amazon listing that looks the same. This is advantageous since your products gain the same amount of prestige as Amazon products, increasing sales.
Two of the most popular services provided by Amazon to sellers are:
Fulfillment by Amazon (FBA) – Amazon packages and delivers every product you sell through FBA. You won't have to think about keeping inventory or recruiting additional employees to handle fulfillment. FBA also entails Amazon handling your goods replacements.
Affiliate program – Influencers in your industry get a unique URL to their mock shop when they join the affiliate network. Each time they promote your products with their community, you gain more visibility and purchases that you wouldn't have obtained before.
Finally, the Amazon marketplace aids you in optimizing your advertising by including it as a built-in function. You can share sponsored product advertisements, sponsored brand ads, and custom store pages to reroute traffic to an Amazon page where you can showcase many of your products, depending on your advertisement objectives and the target audience you want to attract.
Walmart
2 Walmart is one of the biggest retailer's in the entire world. Since their first foray into ecommerce, sales have increased ten folds and are continuing to grow.
The Walmart marketplace, like Amazon, is suitable for medium to large businesses looking to expand their reach. To become a seller on the Marketplace, you must first complete an application, but if authorized, you will have access to over 110 million monthly online buyers.
Businesses must have rapid fulfillment methods in place, a wide choice of high-quality products, and competitive pricing to be accepted as a seller in Walmart. Walmart does not accept merchants who use Amazon's FBA service. However, it does accept drop shippers. It's important to remember that you can only sell as a drop shipper or a seller, not both.
Because Walmart has been there for so many decades, customers are well aware of the brand. Since your listings resemble Walmart's listings, you may benefit from its reputation as a leading marketplace seller. You can leverage your pricing, custom shipping, and return policy information to stand out and drive sales across your high-traffic product lines.
Other advantages of using Walmart's Marketplace involve customer service and security measures. Furthermore, the Marketplace interacts with various service partners, allowing you to streamline as much of the selling process as you wish. You can use "Deliverr" to offer two-day shipping of your products, for example.
eBay
3 eBay had progressed from a website that only sold used products when it initially began in 1995 to become one of the world's top ecommerce retailers. This Marketplace is for sellers who want to sell old and new items and are willing to auction them off for a greater price.
One does not need to apply to use eBay. Establish an account and post your first listing. There are currently around 180 million monthly active users worldwide, so there are plenty of prospects to stand out.
The eBay Seller Hub is intended to help you operate your business as easily as possible, even if you're just getting started and still do not have a website.
eBay also helps in studying product trends to see which of your products are the most popular, which offers buyers use the most, how long it would take to pick and deliver products etc.
Etsy
4 Etsy focuses on buyers seeking one-of-a-kind items, making it suitable for small to medium-sized businesses selling handmade or vintage items.
Etsy merchants, unlike other marketplaces, sell things that are not associated with the Etsy brand. In other words, shoppers are aware that they are purchasing your products rather than those that appear to be supplied by the Marketplace.
Customers are sent to your personalized Etsy storefront when they click on your brand name within the online store. This retains your brand identity – especially if you don't have a second website. Suppose you're new to ecommerce and want to spread the word about your items and business. In that case, Etsy gives people the opportunity to establish and nurture a devoted customer base as they progress. With 33 million people searching for vintage clothing, jewelry, and collectibles, you're likely to find a portion of suitable buyers within your niche.
Etsy can also assist you if you're new to the world of the online Marketplace. To gain the most awareness for your products, use Promoted Listings and Google Shopping tools to create adverts. You may even send out promotional discounts to your subscribers via email.
Facebook Marketplace
5 If you're starting started, Facebook Marketplace is another wonderful choice because over 800 million people use it regularly to explore, shop, and sell products.
Facebook Marketplace is an appealing alternative for new and seasoned merchants alike because there are no predefined listing fees or charges. Selling on Facebook Marketplace is simple, but it's not the same for businesses as it is for individuals. You'll need to connect your current inventory, then wait for up to two weeks for Facebook to examine and approve your products for sale on Marketplace.
Cratejoy
5 The subscription box market has surged into the online world in recent years. Competition and demand are increasing day by day, with thousands of boxes catering to a wide range of niches and new boxes launching every month. If you have a subscription box, using the Cratejoy Marketplace is a great way to beat the competition and stand out. It's the only subscription box marketplace, and owners of boxes of any size can utilize it as long as the monthly charge is within their budget.
Cratejoy provides special services, including subscription-specific logistics, fulfillment management and shipping, tax-smart checkout, and reference tools like their blog and webinars because subscription businesses work differently from general shops and drop shipping. Compared to other markets, these features cater to the special demands of subscription box owners, making your experience here straightforward and effective.
Newegg
6 Newegg is the best option if you're a well-established retailer of tech products. It is an excellent fit for seasonal merchants because electronic products are in high demand around holidays like Christmas and special occasions like birthdays.
Newegg assists with this by providing access to marketing and merchandising programs for sellers. Businesses gain a lot of exposure to the over 20 million shoppers that visit Newegg each year with banner advertisements, highlights on the Hot Deals page, and placement in email marketing campaigns to Newegg subscribers, thereby boosting your sales considerably.
Newegg also has a fulfillment service called Shipped by Newegg that helps you save money and reduce your delivery pressure (SBN). Newegg will store your merchandise before packing and shipping it when orders arrive. Suppose you're ready to expand but don't want to incur the additional costs of holding merchandise in a facility, hiring a team for packing and delivering. In that case, Newegg is an excellent option. SBN will take care of everything for you.
Which Online Marketplace Should You Choose?
Each of the abovementioned online markets is distinct in its way, so you can decide which one platform to use based on the features that fit your brand, marketplace fees, your budget, and your overall ecommerce targets.
Because each platform offers its own set of features tailored to different buyer groups and product categories, if more than one of these marketplaces fulfills your demands and provides you with the visibility you desire, use them all. Determine which markets will help you stand out and earn considerable revenue.
Get Venture Capital for Your Marketplace Store
Online marketplaces should be a critical element of your ecommerce strategy, whether you're just starting or have been selling online for years.
You can launch rapidly, access pre-built audiences right away, and take advantage of pre-built programs that simplify marketing, selling, and fulfillment on each platform.
You'll be selling on these major platforms in no time if you visit our website and check out our page for detailed information. You can always contact PIRS Capital for ecommerce funding if you're interested in starting a business or boosting your current business.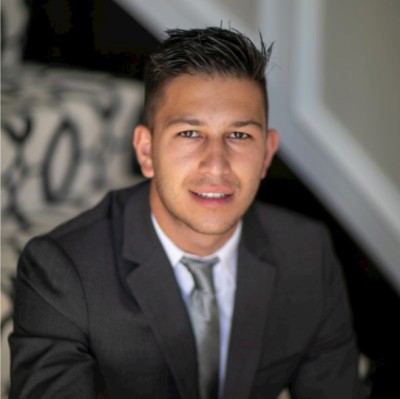 Written by: Mitchell L.
I work with companies that sell products on platforms such as Amazon, Shopify, Walmart, Ebay, Etsy, etc. I understand that every business is unique and thats why I form genuine relationships with owners so I can help them reach their goals and find success through our working capital solutions.
Ready to take control of your finance?