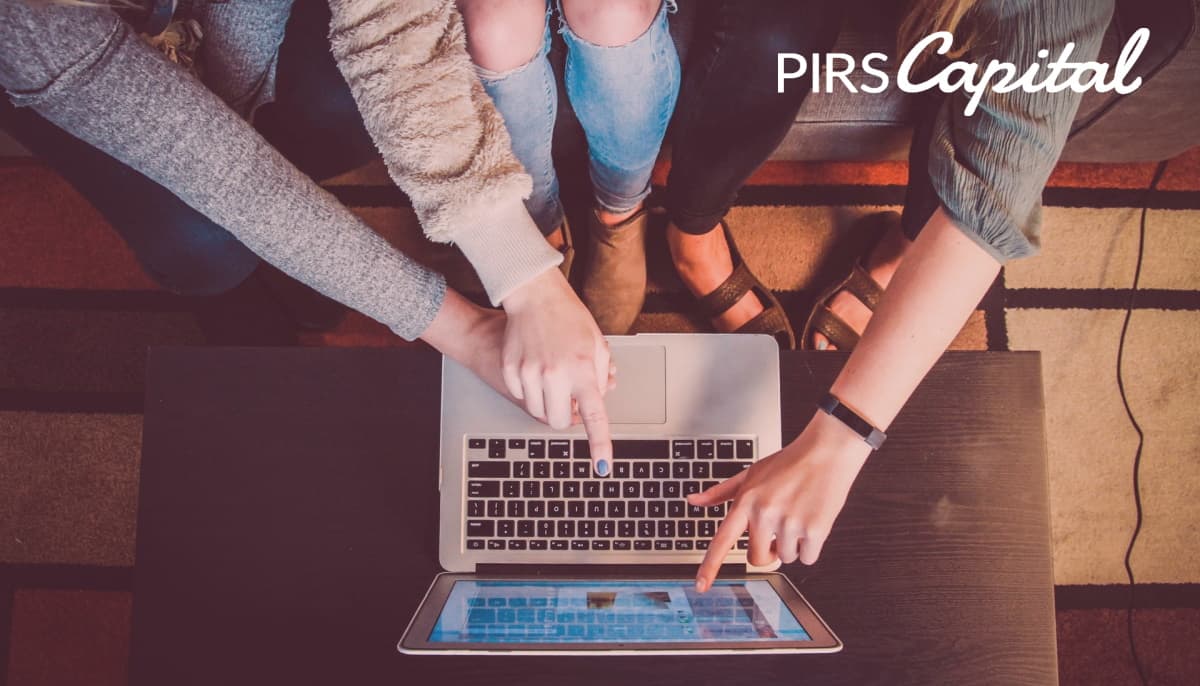 A long time ago, when the internet was young, Amazon ran a very successful program called the FBA businessplan. This provided a quick way for independent sellers to make a boatload of cash, seemingly overnight, and live their most luxurious dreams. Back then, almost everyone was going for this business model since it was an easy way to make money.
Nowadays, it isn't as lucrative. The entire market is saturated with independent business owners trying to turn a decent enough profit. With the advances in business strategy and customer services, the standards and practices have improved so much that the clients have a lot of high expectations, which can be difficult to meet for an independent business.
Furthermore, the trend earlier was to have products made in China since they have the world's cheapest and most affordable production sector. However, thanks to the ongoing trade wars between the US and China, the average FBA selleris forced to have manufacturing done in America itself and thereby face higher charges.
But that doesn't mean people don't sell on Amazon FBAanymore. In this article, we will seek to answer a few burning questions: how does Amazon FBA work, how to sell on Amazon FBA, and most importantly, what is an FBA business? Read on to find out!
Don't Wait, Become a Satisfied PIRS Customer Today!
FBA Meaning: Definition and Methods of Selling FBA
FBA Amazon involves just selling on Amazon. What is most important to note is that all the responsibility lies with Amazon. You send them your product, and then they handle all the number crunching – inventory fulfillment, customer support, management of returns, and everything else. You don't have to worry about anything.
Broadly speaking, there are three different kinds of selling on Amazon FBA. We will take a look at all of them in turn.
Private Label
1 If your main question is, "What should I sell on Amazon FBA?" then perhaps being a private labeler isn't for you. These people know what they are going to be selling. They come to their decision after a lot of market research to see what it is that sells that they can also produce, contact domestic and international manufacturers to get them made in bulk and ship it to Amazon.
Their responsibilities don't end there. While Amazon takes care of everything else, private labelers are responsible for their own branding. They have to make their own virtual storefront, manage social media, and cultivate a customer base. Arguably, this is the hardest part of the process.
Retail Arbitrage
2 The concept behind this is fairly simple – you buy discounted products from a store and then sell them at higher prices to make a profit. Just make sure that you have the necessary permissions to be selling branded products because Amazon does not take kindly to this practice.
Wholesale
3 Buy products in bulk directly from manufacturers, negotiate prices, and then sell them for a profit. This is attractive to new sellers because they don't have to create a new listing, either. They can simply add to an existing listing. If you happen to be on good terms with manufacturers, this could be good for you.
How to Start an Amazon FBA Business
There are a few ways you can go about selling on Amazon. Fulfillment by Amazon, or FBA, is the method we are discussing here, but that doesn't mean you shouldn't be aware of the other option at your disposal. Before we get into the nitty-gritty of opening an FBA business, let's compare it to FBM – Fulfilled By Merchant.
| | |
| --- | --- |
| FBM | FBA |
| These sellers control every aspect of the transaction. They have access to inventory and choose how to fulfill transactions. | Amazon does everything instead. Sure, you won't have control over every phase of the transaction, but it will be convenient. |
| Usually better for bigger items because the more the size, the lesser Amazon charges. | Much better for cheap and small items where shipping costs will eat away profits. |
| Prime users don't have to pay FBA fees. | FBA sellers will almost always get the Buy Box. |
| These sellers have the right to display the Prime badge for as long as they have a Premium Plan. | Brand loyalty means more people are likely to buy from FBA sellers. |
| FBM sellers can ship items for lower costs by operating outside of Amazon. | Since Amazon takes care of shipping, you have more time to grow your business. |
No commitment or hard credit checks, apply today!
Making the Most of an FBA Business
Thanks to the trade wars, as well as market proliferation by independent business owners, FBA businesses are facing a lot of competition. However, there are a few things you can do to make the most of it. Let's take a look at them:
Take Advantage of FBA Shipping Programs
1 There are a few special shipping programs available only to FBA sellers. Depending on whether they apply to your business, you can sign up for any of the following:
Small and Light
Subscribe and Save
FBA Pan-EU
FBA Export
Frustration-Free Packaging
Multi-Channel Fulfilment
Take the Buy Box Home
2 If you're an FBA seller, you have the best shot of winning the Buy Box. As long as you provide peerless goods, affordable prices, and quality service overall, you will stand a shot to be the most highly recommended seller out there.
Aim for Badges
3 You will want to get a badge on your products. There are two of these that you can get, and they are Amazon's Choice and Best Seller. How are they different? Find out below:
| | |
| --- | --- |
| Amazon's Choice | Best Seller |
| Keyword-based | Sales volume-based |
| You get this badge when your product has sold the most units for the type of item being searched for. | You get this badge when your product sells the most units in its category. |
| Products with this badge match best in voice searches. | Products with this badge are shown prominently in searches. |
Apply for Reimbursement
4 With the sheer number of orders Amazon handles on a daily basis, they are bound to mess up a few orders here and there. If you apply for FBA reimbursement, Amazon will pay you for your losses. This way, you save your neck in case of mishandling since Amazon handles all of that for you.
You should keep an eye on the fees Amazon applies to your products, too. With proper inventory management, you will be able to ignore and sidestep all of these and stay in the business of making money.
Never Sell Against the Brand
5 Amazon is more than a shipping service. It has its own chain of products that it sells on its site. Never ever sell products that are a direct competition to the brand of Amazon and its subsidiaries.
In fact, if Amazon enters your niche, you might want to switch to selling something else or choosing another platform; Amazon is known for pushing competitors out completely either by using the law or economy. Whatever the case, you will not be winning a fight against this company.
Build Your Brand
6 Brands are what people are loyal to. Look at Apple as an example. You need to do something similar because Amazon has a clear preference for brands with an identity. These are the entities that bring in loyal customers, which means more revenue for them.
Work on projecting a strong brand image. Know your user base, research the sector and the niche you're in, and take advantage of it to the best of your ability.
Don't Forget About Amazon Marketing Services
7 Whether you are new to AMS or an old hand, you will get better results on Amazon if you use their marketing tools. It can be intimidating because there are a lot of tools that handle a lot of things, but once you get the hang of it, you will not be able to go back to not using them.
Is Amazon FBA Worth ItThese Days?
First and foremost, it should be noted that Amazon is a hugely successful entity. To buy a single share of Amazon costs more than 3000 USD, and its market value is upward of 3 trillion USD. It is rolling in money, and there is a lot of this to go around.
Being your Amazon FBA mentor, we have to tell you the truth. While there is money to be made by teaming up with Amazon, this isn't 2010 anymore. In 2020, over 9.7 million joined the site as FBA sellers. There are simply too many people, too much competition, for you to be able to really make millions.
Besides, during the pandemic, Amazon basically took away all the FBA rights overnight. To make the most of the pandemic, they shifted their business approach to only selling essential goods. All the sellers who were focused on Amazon, and only Amazon, as a source of income, sank overnight. That's how fast it happened.
It is just smart business not to rely on a single stream of income. The more you diversify and invest in multiple revenue streams, you will have a better chance of achieving success while also solidifying your position in case of emergencies like the Covid-19 pandemic.
Final Thoughts: Amazon FBA and E-Commerce Funding
In conclusion, we can tell you that while Amazon FBA is a wonderful asset to have in your toolkit, as a businessperson, it is better if you invest in multiple sources of income just in case one goes bad. Make your own website, sell on social media, utilize every tool at your disposal to make the best of the opportunities afforded you.
The Covid pandemic proved once and for all that nobody can see certain things coming, and even the sturdiest social systems in place are liable to complete and utter failure. In times like this, you will need some funds to fall back on. A small loan can help you pull your business along for a while – long enough to survive the wave.
E-commerce funding is always available for you if you need it. Feel free to reach out to PIRS Capital to learn more about our rates. We are always eager to help out businesses and business owners in need.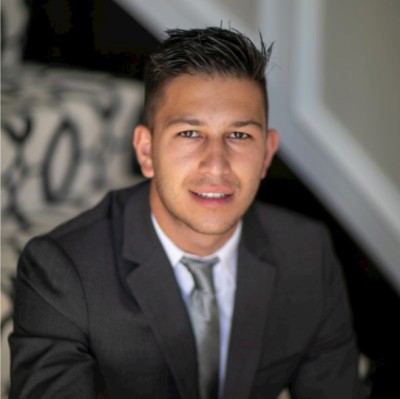 Written by: Mitchell L.
I work with companies that sell products on platforms such as Amazon, Shopify, Walmart, Ebay, Etsy, etc. I understand that every business is unique and thats why I form genuine relationships with owners so I can help them reach their goals and find success through our working capital solutions.
Ready to take control of your finance?