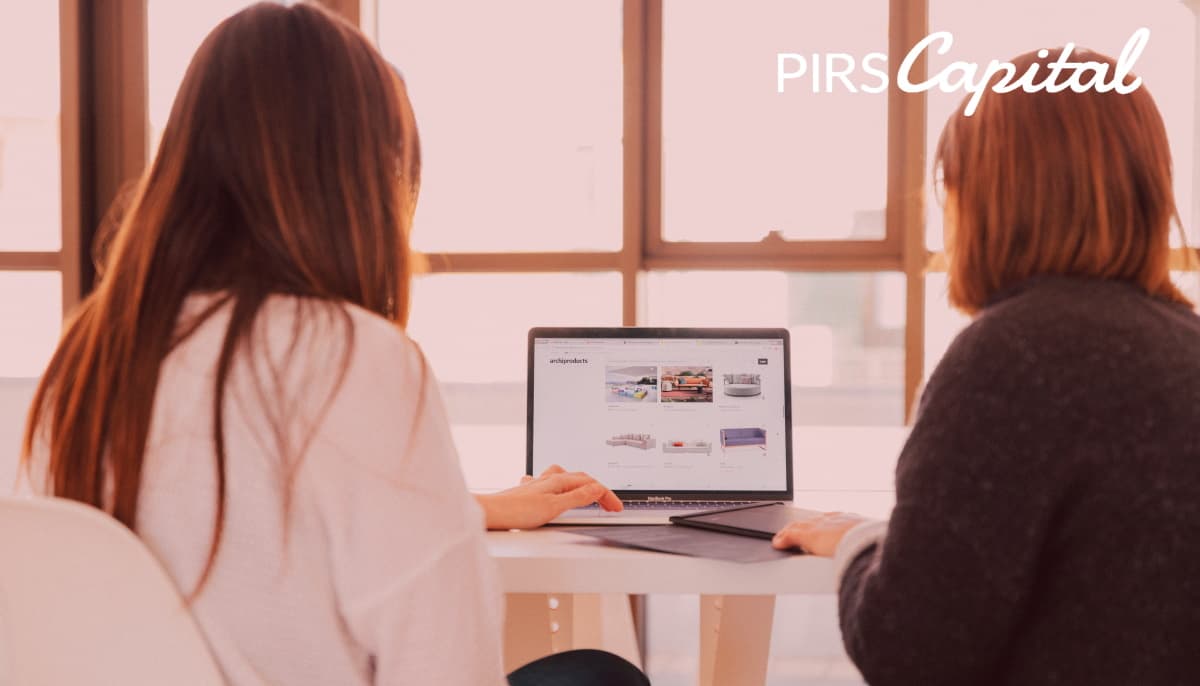 As Amazon and online sales grow increasingly important, online sellers constantly seek fresh and creative ways to reach out to potential customers while remaining competitive. Amazon Demand Side Platform, or Amazon DSP ads, is one such way. This article aims to explain the meaning of DSP, Amazon DSP advertising, and how to implement it.
What Is the Definition of DSP?
DSP stands for the demand-side platform, which is software that allows you to buy media from multiple sources in a streamlined, automated manner. The software lets advertisers search for and purchase ad spaces that include audio and video across various platforms on the internet.
Don't Wait, Become a Satisfied PIRS Customer Today!
What Is Amazon DSP Advertising?
DSP Amazon refers to an ads service for businesses to reach out to potential customers cost-effectively and efficiently. Amazon DSP console allows advertisers to display visual advertisements using client targeting data exclusively provided by Amazon.
Ads established and managed by the Amazon DSP portal can be configured to display not only on Amazon.com, as they do in the Amazon Ad Console, but also on other websites, social media sites, smartphone apps, and internet video stations.
The most significant advantage of DSP Amazon is that it provides sellers access to Amazon's exclusive first-party data. It is best suited to advertisers looking to purchase online visual advertisements in bulk.
What Are the Different Types of Amazon DSP Ads?
Currently, DSP Amazon ads offer four types:
Static Ads
Static ads lack dynamic components and involve the use of pre-determined creativity and calls to action. A simple graphic is used in this advertising. These advertisements transport you to a product page, an Amazon storefront, or a custom page.
Dynamic Ads
Dynamic e-commerce advertisements, unlike static ads, automate the creative presented on the ad based on your requirements.
The ad's content is automatically optimized for the target audience. One can include pictures, calls to action, reviews, etc.
Because dynamic advertisements can only go to an Amazon product listing page, they are not feasible if you utilize DSP to market your direct website.
Video Ads
The most captivating and engaging approach to express your brand narrative is through video. Before visiting a storefront, most internet users search for videos relating to the product or service.
There are two types of Amazon DSP video ads:
Within video content, in-stream
As part of a display ad, out-stream
These advertisements can lead to product information pages or your website. When you use a DSP to create video advertising, you can also use Amazon's audiences to target the relevant customers.
OTT Ads
OTT video advertisements are full-screen ads with great quality and impact that reach millions of consumers on connected TV platforms like Prime Video and Fire TV.
These ads are frequently non-skippable and non-clickable, intending to raise awareness and encourage shoppers to take action in a specific medium.
What Services Does Amazon DSP Offer?
Amazon DSP lets sellers purchase visual ad spaces and a suite of tools to help them communicate with prospective consumers on Amazon platforms. Some of the amazon DSP locations where the ads are usually displayed are Kindle, IMDB, Fire TV, Prime video, FreeDive, and other related third-party providers. Amazon DSP provides a variety of ad formats that mix in with the platforms:
Banner Ads for Mobile
Display Ads on Desktop
Mobile Ads with Interstitials
Text and Image Ads
Video Ads in the Stream
Mobile Ads with Interstitials
Targeting On DSP: How Does It Work?
You can utilize Amazon DSP to achieve a variety of advertising objectives. You can remarket to audiences who have expressed recent interest in your products but have not yet purchased. If you want to improve brand visibility, you may use a film to expose your brand or new products to new buyers outside of Amazon.
Many customer segments are provided at Amazon DSP, along with information on shopper purchase history and intent. Understanding the many targeting choices and matching them to your advertising objectives is the key to successful DSP advertising. Advertisers can segment audiences through Amazon DSP's unique targeting options:
Behavioral Segment
This segment targets audiences who have displayed specified habits in the last 30 days, such as surfing around a specific Amazon sub-category.
Lifestyle Segment
This segment provides Ads relevant to customers who buy from a given category regularly. This implies that you can target customers who are similar to your current customers or are interested in brand-related categories.
Contextual Segment
This segment provides adverts that are contextually relevant to audiences based on what they are browsing in real-time. With Amazon DSP, you can target users who haven't purchased anything yet by serving advertisements only on articles and pages that mention a specific topic.
Audience Lookalike
This segment focuses on people who shop similarly to other targeted groups, such as your present customers. Amazon uses the massive amount of data at its disposal in conjunction with collaborative filtering to generate detailed consumer profiles.
Advertiser Audiences
If you don't want to rely entirely on Amazon's first-party data, the Amazon DSP lets you use third-party data. You can upload current customer data and utilize it to target ads using pixels, DMP audience transfers, and CRM data. In comparison to other programmatic platforms, this is a distinct feature of DSP Amazon.
Demographic Targeting
If your clients fit into a specific demographic, you can target ads based on age, gender, income, or region.
Device Targeting
You can target your adverts to certain end-user devices, such as Android or Apple phones, desktop users, or users of other operating systems. This results in a more tailored experience.
In-Market Targeting
Targets who are "in-market" for specific items or services with a high possibility of purchase are referred to as "in-market." Let's pretend you're the owner of a beauty salon. You would be identified as "in-market" for beauty products by Amazon DSP. In-market targeting increases brand visibility and revenues.
No commitment or hard credit checks, apply today!
How Much Does It Cost to Get Started With Amazon DSP Ads?
You have two alternatives when it comes to launching an Amazon DSP ad campaign:
Managed Services
Amazon will manage your DSP ad campaigns for you if you choose this option. The Amazon team delivers data, advice, and a marketing strategy. The minimum DSP pricing is at least $35,000, which should be spent on advertising. This is the greatest solution for brands that are new to DSP advertising.
Self-Service
In this method, Amazon does not handle your DSP campaigns, but you should still engage with an authorized agency and gain access to the website through them.
Although the minimum spend is technically waived, Amazon typically suggests a monthly budget of at least USD 100,000 for at least three months.
The advantages of this approach are that you can exert greater and more direct control over your DSP marketing through your Amazon agency.
Amazon DSP vs. Sponsored Display Ads
Although Sponsored Display and Amazon DSP have a lot in common, here's how the two Amazon ad services differ:
Amazon DSP is a more precise and comprehensive solution for running advertising on Amazon and off-site, allowing you to select the target audience, price points, and other campaign elements. Sponsored display, on the other hand, is more limited than Amazon DSP.
DSP has a significantly higher entry barrier and a lot longer capabilities than Amazon Sponsored Display Ads.
Amazon DSP requires a minimum budget of $35,000, whereas Sponsored Display Ads, such as Sponsored Products and Brand Ads, are pay-per-click (PPC) ads.
Sponsored Display Ads are self-serve, but Amazon DSP requires administration.
Sponsored Display Ads does not provide the same audience targeting and ad placement options as a DSP since DSP can target audiences using a range of data points offered by Amazon and other third-party sources. Therefore, sellers seeking a simple way to acquire retargeting ads with a cheap budget and few processes will benefit from Amazon's Sponsored Display advertising solution.
The Amazon DSP is for a much broader audience eager to take their online advertising to the next level. Amazon product and targeting advertising, launched through the Sponsored Display platform, can show on Owned & Operated properties outside of Amazon; however, they do not allow for precision targeting like the DSP.
Unlike Sponsored Display which only sends visitors to your Amazon page, The DSP can route users to a specified landing page on your website or to your Amazon Store.
Advantages of Using Amazon's DSP
Retargeting
Amazon DSP employs ASIN and pixel retargeting through which you can reach out to and re-engage customers who have already purchased your brand.
Gaining new clients is critical to the success of any business. Keeping repeat customers, on the other hand, is a less expensive choice. Return on investment is substantially better for advertisements that target recurring clients.
The retargeting features of the Amazon DSP can assist you in the following ways:
Cross-sell similar products to customers and former consumers on your website.
Create brand visibility by re-engaging consumers who have already visited your website.
Inform prior site visitors or clients about new products that they might be interested in.
Alert existing consumers when it's time to reorder your product.
Dynamic Targeting
One of the major advantages of using DSP is that it will assist you in swiftly identifying changes to the environment so that you can adjust your advertising plan accordingly. You can use it to reposition your advertisements, reroute your creative spending, or reposition your domain ads to reach customers who are interested in your product.
Insights and Analytics
You can gain in-depth insights about your campaigns before, during, and after they run, thanks to Amazon DSP's powerful data capabilities. It helps you understand what's driving results and what isn't; you'll get to know customer behavior and segmentation along with access to critical performance information like total purchases, add-to-cart rate, product units sold, etc.
When combined with data-driven analysis and insights, knowing more about your customers leads to a more effective marketing approach.
Increased Flexibility
The Amazon DSP places display advertising on and off Amazon to target buyers at every stage of the purchasing process. When utilized properly, Amazon DSP provides flexible e-commerce advertising and audience targeting to reach prospective customers on multiple devices and platforms, allowing marketers to reach a larger audience, increase brand recognition, and demonstrate a high return on investment.
Is Amazon DSP a Good Investment for Sellers?
Amazon DSP is unlikely to be a good fit for a brand-new online seller. In fact, for a new seller, it will be unnecessary and incredibly expensive. Amazon PPC might be a better option for new sellers.
Amazon DSP may be the perfect next step for established brands with greater capital and a desire to build up their advertising beyond Amazon Sponsored Products ads and Sponsored Brands ads.
Advertisers who wish to purchase ad spaces in bulk will also find it quite useful. Amazon DSP advertising is available for purchase by Amazon Sellers and Vendors, and businesses who do not sell on Amazon.
Choose the Best Solution
Staying ahead of the competition will need you to use the multiple levers supplied by Amazon DSP ads. It combines Amazon's vast consumer data with highly effective ad targeting methods to drive purchases and increase sales volume while giving you greater visibility and attention.
If you want to boost your sales, get new customers and exposure, Amazon DSP could be the right solution for you. Get in contact with PIRS Capital today to discover more about how you could expand your ecommerce brand and obtain funding for your business.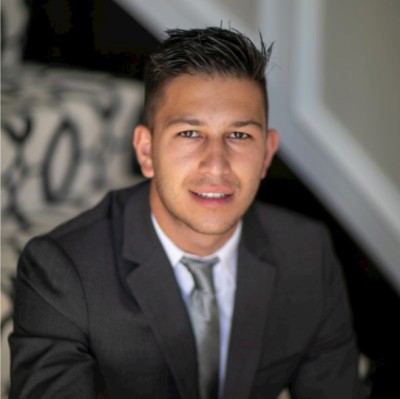 Written by: Mitchell L.
I work with companies that sell products on platforms such as Amazon, Shopify, Walmart, Ebay, Etsy, etc. I understand that every business is unique and thats why I form genuine relationships with owners so I can help them reach their goals and find success through our working capital solutions.
Ready to take control of your finance?