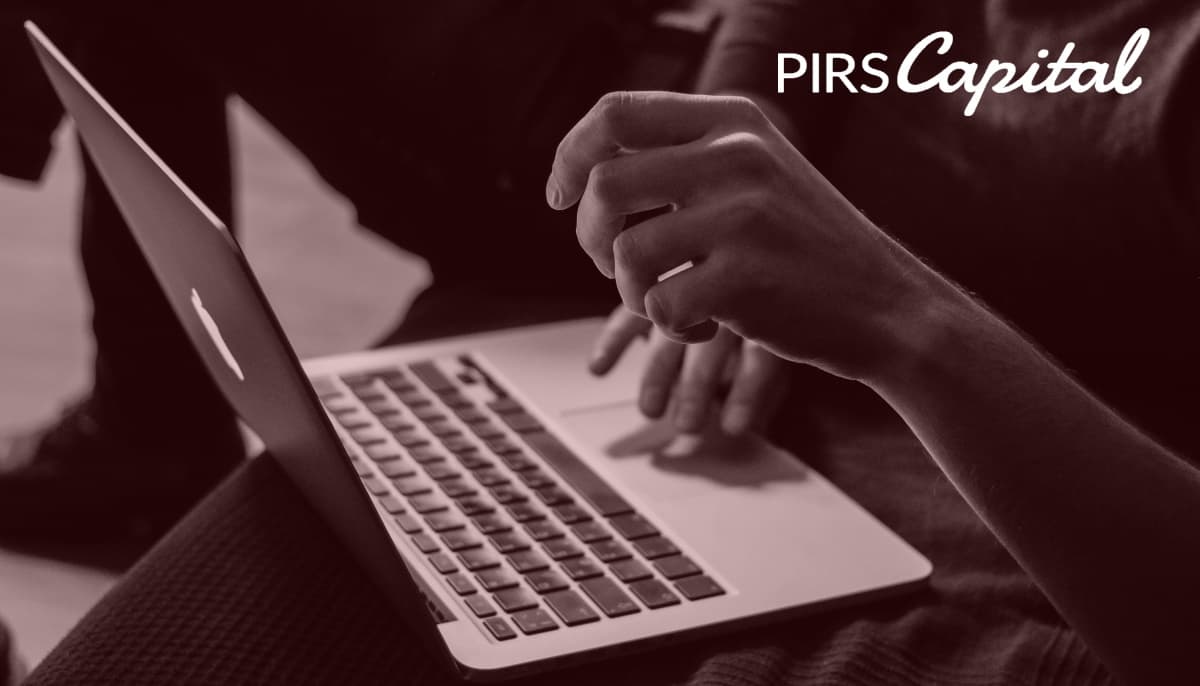 When you're looking for an online marketplace, two of the most popular ones you'll encounter are eBay and Etsy. It's easy to go on these marketplaces as an online buyer, but deciding on a platform for selling your products can be tricky. Below, we'll discuss selling on Etsy vs. eBay. Continue reading to learn more about which of the two will best suit your online business.
Don't Wait, Become a Satisfied PIRS Customer Today!
What Is eBay?
With over 187 million global users, eBay is one of the biggest and most popular online market platforms. Also, eBay isn't just an online space for sellers and buyers. If you've tried using it, you'll also know that you can trade and auction items on eBay.
Type of Items Sold on eBay
The items that people put up on eBay vary. Some are brand-new products coming straight from manufacturers or retailers. Others post second-hand items, which they may also trade or auction off to interested buyers. In short, the things you'll find on eBay can range from precious vintage items to wholesale products.
Remember that there are also certain products that you can't sell on eBay. The list includes a wide variety of items, like:
Event tickets
Food and Alcohol
Adult items
Weapons and firearms
Used cosmetics
Used clothing
Coupons
Target Market or Buyers on eBay
Because the type of items you can sell on eBay is virtually unlimited, the site attracts a larger audience. You'll find various kinds of buyers on eBay. Some are one-time buyers, while others can return and become loyal customers. Some customers will buy bulk from your store, and others purchase just a couple of items. Most buyers on eBay are Gen X (35-49 years) and Baby Boomers (50-64 years).
The aspect that best defines an eBay buyer is that they usually look for general products at reasonable prices. Most eBay buyers want to find an item in its best condition but at its lowest price. Thus, you can always expect eBay buyers to come to your online store if you sell a generic product at the lowest price. Some may even try to strike a deal or trade with you.
What Is Etsy?
Like eBay, Etsy is a global marketplace. In 2020, the platform had 4.3 million sellers and 81.9 million buyers. Although the website houses fewer active users, it made it to the top ten most popular retail websites in the US. Unlike eBay, Etsy aims to create a platform for individual product creators to sell their products.
Type of Items Sold on Etsy
On its website, Etsy is described as a place for buying and selling unique and creative goods. Often, the items you'll find on Etsy are by independent artists, crafters, and creators. Some users also list vintage products on their Etsy page.
Is Etsy a good place to sell used items? No, every listing on Etsy must be original or handmade. Etsy also has a list of things that you can't sell on the platform, which include:
Alcohol
Animal products
Mature content
Internationally regulated items
Hazardous materials
Weapons
Target Market or Buyers on Etsy
As you can see, Etsy targets a more specific niche. Most people who go on Etsy look to buy original and unique products. In a way, Etsy's products and target markets make it a "boutique" type of online marketplace.
In short, the typical Etsy buyer wants to buy a product that they can add to his collection. Some Etsy buyers also purchase unique items in bulk if this option is available at the store. The largest demographic on Etsy is young women with money to spend.
How Selling on eBay vs. Etsy Differs
When comparing and deciding between the two marketplaces, you have to consider a few things. Let's look at some technical differences between the two that sellers like you need to know. First, how does selling on eBay vs. selling on Etsy differ?
We already discussed the most significant difference between Etsy and eBay earlier: they sell different product types. Because the products listed on them vary, their audiences also differ. In short, eBay is more flexible in its product listings and target audience, while Etsy has a specific niche.
Etsy Fees vs. eBay Fees
Both platforms collect fees from their sellers to keep their respective websites in tip-top shape. If you're a new seller, you need to pay attention to these fees before deciding on a marketplace. These fees can affect your finances, especially if you're new to online selling.
eBay Fees
eBay charges its sellers monthly. The seller subscription you pick is renewable monthly or yearly. Not all eBay sellers will pay the same fees because eBay offers various store subscriptions or packages. Here are the subscription packages and expenses to expect if you plan to start a store on eBay:
Starter: $7.95/month monthly renewal or $4.95/month yearly renewal
Basic: $27.95/month monthly renewal or $21.95/month yearly renewal
Premium: $74.95/month monthly renewal or $59.95/month yearly renewal
Anchor: $349.95/month monthly renewal or $299.95/month yearly renewal
Enterprise: $2,999.95/month yearly renewal only available
Every tier has certain benefits. For example, a Starter store subscription comes with a promotions manager, markdown manager, subscriber discounts, and link to eBay store listings. The Basic package has all of that plus Terapeak sourcing insights and insertion fee credits for auction-style items that sell. Higher subscription tiers give you further benefits.
Every eBay seller also gains a share of Zero insertion fee listings every month. Sellers who use higher tier packages get more Zero insertion fee listings. The standard items with which you can use these Zero insertion fee listings are athletic shoes that have a price of $100 or more.
You also should consider other fees, like the final value fees, dispute fees, and international fees. You can read more about these fees and other related topics by visiting eBay's Subscription and Fees page.
Etsy Fees
Etsy takes a different approach to how it charges its sellers for fees. If you plan to become an Etsy seller, you need to know and understand three types of fees:
Listing fees
Transaction fees
Payment processing fees
When you put a product up for sale in your shop, you create a listing. Etsy charges you a listing fee each time you post an individual listing. Whether the item sells or remains unsold, Etsy will charge you this fee. The flat rate charge of a listing is $0.20 per listing.
If you're selling a product that has variations, Etsy will charge $0.20 for each variation a customer buys. You can also post a private listing, and Etsy will still charge you the standard $0.20 for each private listing you post.
If you sell a product, Etsy will charge you a transaction fee. Usually, Etsy will take 5% of the total item cost in your listing currency. If you charge the buyer a separate shipping fee, you'll also get charged 5% of the full shipping charges.
The last type of fee is the payment processing fee. It is a set rate plus a percent of the total sale price of an item. Payment processing fees depend on which country you're in. Etsy takes these fees from a product's total sale price, including shipping fees and applicable sales tax. Etsy only charges the payment processing fee on each transaction that applies to Etsy Payments.
Seller's Advertising Fees
Remember that you also have advertising fees to pay if you want potential buyers to find your listings. These fees can also affect how financially stable your e-commerce store will become once you launch it. Etsy and eBay already have in-platform advertising programs. You only need to determine which one will work best with your budget.
eBay's advertising program allows sellers to control their advertising. As the seller, you get to choose the advertising rate based on a percentage of the item's sale price. It's a low-risk ad program that charges eBay sellers' payments only when the product sells.
Etsy is different in that it functions more like Facebook ads. You decide on a daily budget spend limit. When an Etsy user clicks on the ad, you get charged per click. Etsy will charge you for the click, even if your item doesn't sell.
No commitment or hard credit checks, apply today!
Financing an eBay or Etsy Store
No matter which online marketplace you pick, you need to have funding to launch an e-commerce store. The problem is if you don't yet have the capital or budget for your store. How will you set up an eBay or Etsy store?
An excellent solution to this problem is to turn to PIRS Capital. We provide funding to online sellers that apply to our funding services. You can learn more about us by visiting our e-commerce funding page.
You can get flexible financing up to $1 million with rates as low as 0.5%. Apply now, and you can get your approval within the same day and your business funding within 48 hours.
Do you still feel unsure about PIRS Capital? You can check our Trustpilot score and customer reviews to gain further assurance regarding our services. We're also accredited with the Better Business Bureau and have an A+ rating on it.
Advantages and Disadvantages of Selling on eBay vs. Etsy
To give you a clearer picture of which online marketplace suits your ideal e-commerce store, here are the pros and cons of each one. Remember, neither of them is a perfect platform. You only need to determine if eBay's pros and cons outweigh Etsy's or vice versa.
eBay Pros and Cons
eBay has a broad global reach and is more popular than Etsy worldwide. If you want your product listings to reach more people, eBay is the place to sell your items. Because the platform is larger, potential customers have more chances of discovering you.
Even though other markets like Amazon are taking up the global spotlight, eBay is still the favored pick for many sellers. Another benefit and reason behind this preference is that eBay offers many convenient features to sellers. You can duplicate listings with just a few clicks. eBay also provides tools and services such as the listing manager for efficient and straightforward selling.
Sellers with limited funding also appreciate that it doesn't cost too much to get started on eBay. The seller subscription packages give you a chance to sell items with the Basic package. However, eBay fees can add up fast depending on what you sell.
eBay allows you to sell a wide array of things, second-hand or brand-new. You can even put them up for auction if you want to get the most out of the items' potential values. Plus, eBay offers But It Now options, too.
A drawback of selling an item on eBay is that you need to spend time recording everything about your product. For example, you need to measure, clean, take quality photos of the clothes, and ship them if you're selling clothing. If buyers have questions, you have to answer them, too. Listing a product isn't as easy on eBay as it is on Etsy.
If you're a drop shipper, you're also at a disadvantage. eBay's strict policies can keep you from making the most out of your store. Finally, some eBay buyers are unreliable and can cancel the transaction or delay their payments. It will cost you your time, money, and patience if it occurs too often.
Etsy Pros and Cons
A primary advantage of using Etsy is that you have a large and targeted customer base. Plus, the majority of Etsy's customer base won't mind paying a little more for the products on the website. After you find your niche, you just need to be patient.
The convenience also applies to sellers thanks to Etsy's easy-to-use format. Setting up an e-commerce store is quick and simple, too. With Etsy, you won't have to set up a website or product page to get started.
Creating product listings is stress-free and can take a few minutes. If you want to check your store visitor analytics, Etsy offers built-in analytics tools for sellers. Finally, Etsy has cheaper seller fees than eBay.
The drawback of using Etsy is that the items you can sell there must be unique and handmade. Etsy sellers also can't sell used items. You also face the risk of having copycats replicating your products.
Because Etsy's niches are very saturated, it's a challenge for many sellers to succeed. It may take years before Etsy buyers find your products or discover your store. Competitors in the same niche also fill Etsy's pages, giving you fewer chances for success. Finally, you can't create a customer email list because it violates Etsy's Terms of Use.
eBay vs. Amazon vs. Etsy
As an online seller, you'll want to know next which online marketplace suits your goals and products best. Amazon is another dominant online marketplace. The difference with it compared to eBay and Etsy is that it's more buyer-oriented.
Selling on Amazon is more challenging, even though it's more popular. You need to learn specific skills and have a high level of experience in online selling to run an Amazon-based online selling business. If you're a brand new online seller, it'll be wiser to limit your options to Etsy or eBay.
Verdict: Should I Sell on eBay or Etsy?
Now, we've come to the ultimate question: Is it better to sell on eBay or Etsy?
Become an eBay seller if you're selling used or general consumer goods. If you want to gain a massive amount of potential customers, use eBay. However, be ready to spend a little more on an eBay seller subscription and to be competitive.
Become an Etsy seller if you're making handcrafted or selling vintage items and want to avoid setting up a page or website. If your target market is in a niche that fits the typical Etsy target audience, use Etsy. However, remember that Etsy has very saturated niches, and copycats may steal your work designs.
Sell on the Platform Most Suitable for You
Picking between Etsy and eBay doesn't have to be the most difficult decision as you start an online selling shop. We hope that this guide helped you understand the differences between eBay and Etsy. Now, you can feel more confident about choosing an online marketplace for your store and know that you made an informed decision.
If you ever need funding for jumpstarting your online store, consider PIRS Capital. We're a financing corporation that aims to help small businesses ease their cash flow. Reach out to us and let us know what you need today.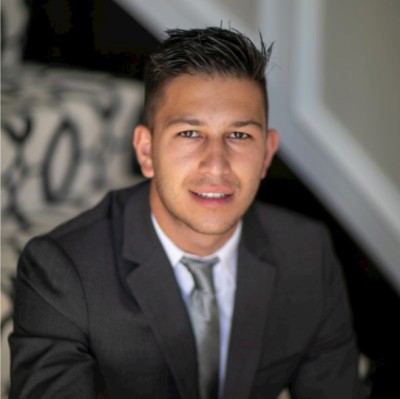 Written by: Mitchell L.
I work with companies that sell products on platforms such as Amazon, Shopify, Walmart, Ebay, Etsy, etc. I understand that every business is unique and thats why I form genuine relationships with owners so I can help them reach their goals and find success through our working capital solutions.
Ready to take control of your finance?