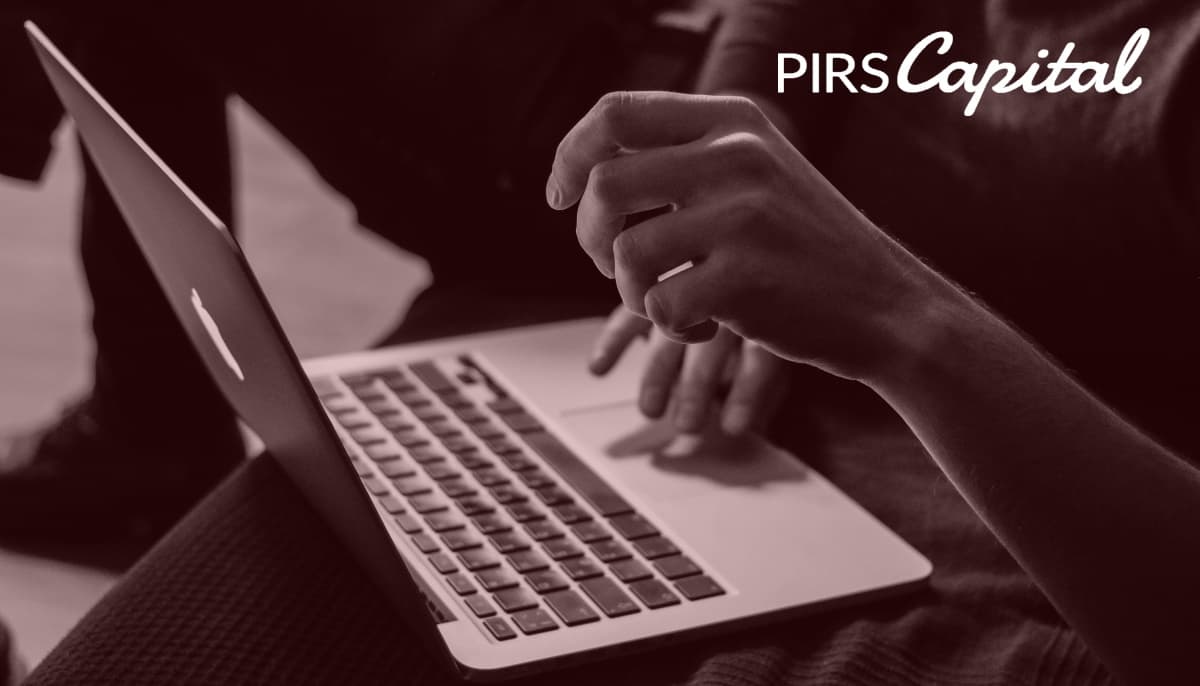 Those who want to conquer the tower of Amazon should get acquainted with several important metrics. In this article, we will elaborate on Amazon rankings, their meaning for business, and ways to improve them.
Don't Wait, Become a Satisfied PIRS Customer Today!
What is Amazon Sales Rank?
The Amazon Sales Rank is the most crucial component of the FBA (Fulfillment By Amazon) ecosystem. Sales ranking indicates how well a product is selling in its category, such as 'Beauty' or 'Toys and Games.' When the Amazon rank swings, millions of dollars can be gained or lost in an instance.
What is a Good Sales Rank on Amazon?
A good Amazon sales rank is subjective and is determined by a product's category. A sales rank of one million, for example, is outstanding in competitive categories, but it is terrible in specialized categories because there are fewer competing products.
A low sales rank is preferred over a high sales rank in most cases. A low sales rank means you're making many sales, whereas a high sales rank means you're making fewer sales than similar products.
Ultimately, it would help to try and reach the top sales rank Amazon has to become a best seller in one of your product categories.
How to Find Amazon Sales Rank?
To quickly determine the Amazon rankings, typing the name or catalog number into Amazon's search bar will bring up your product pages. Go to the product details section after you've arrived at the product page. A section labeled "Amazon Bestsellers Rank" will appear in this area, followed by a number. This will be the current Amazon FBA sales rank of your product.
You can monitor the progress of all of your product rankings. There are many tools like the Amazon sales rank tracker that are available to assist you in tracking sales history and ranking over time to acquire important information into your product's overall performance. It is critical to employ tools to track the performance of your products.
What is Amazon BSR?
What is BSR or the Best Sellers Rank? It is a numerical measure that describes the correlation between products in a single category based on their sales performance. The number indicates how popular an item is in a specific main category or sub-category. On Amazon, every product has a ranking for its sub-categories, but not every product has a ranking for its main category.
For instance, several products sold under the 'Electronics' category do not have a BSR for that main category. Instead, Amazon rankings are assigned to the sub-categories, such as 'Kitchen Appliances.'
BSR is updated every hour and has a range of 1 to over 1 million. It is affected by seasonality, and its algorithm is undisclosed. A higher figure indicates that fewer sales are being made. The lower the BSR, the greater the popularity of the product.
What Does Amazon Sales Rank Mean in Practice?
The following are the four main reasons why you should care about Amazon Rankings:
They demonstrate trust
A low sales rank is critical for Amazon sellers to achieve success on the e-commerce platform. Because rankings are used to determine product performance within a certain genre, consider your sales rank as a sign of confidence in the success of your product.
They give a competitive advantage
The Amazon sales rank gives you an advantage over your competitors by displaying the best-performing products in your category. You can examine your campaign through the prism of top Amazon sales-ranking products, improving your listing and marketing techniques accordingly.
They improve sales
People are more likely to buy a product that has been purchased by others, in addition to having a good reputation. More sales lead to more reviews, which leads to even more purchases.
They boost brand recognition
People will notice if your products consistently rank in the top places in your category or sub-categories. You can boost your brand's visibility and awareness by enhancing the positive exposure of your products.
No commitment or hard credit checks, apply today!
10 Tips to Enhance Your Amazon Rank
There are steps you can employ to enhance your sales rank at Amazon
Perform product research
1 Focus on researching your items to uncover areas where you can help them flourish to see the best outcomes from your marketing. You can find niches and categories with high public demand and offer your products in such areas.
You don't have to be concerned about the competition in this scenario. There may be a lot of competition for similar products, but the high demand for the product will result in an excellent sales rank for your brand.
You can also strive to obtain the top rank for higher-priced products. Because Amazon shoppers are always looking for bargains, many sellers choose to sell their products at a lower price, sacrificing quality in the process. Therefore, you can promote your products as premium options to sell them at a higher price point.
Have an excellent product title
2 The first thing customers will notice about your product is the title. Ensure your title catches their attention and corresponds to what they're looking for. Include the name of your product as well as as many descriptive keywords as you can. You might even mention your brand name if your company has significant clout.
Perform keyword research and make changes to your title as needed. One quick idea is to look at how your major contenders title their products and use the same principles as your own.
Use high-quality photos
3 When buying on Amazon, many customers say that photographs are more important to them than verbal descriptions. Quality photographs help bring attention and convert it into sales, as well as improve your Amazon sale rank.
Consider what you would want to see as a customer as you choose photographs for your listing. Look for advice on how to take professional-level images if you take your own photos.
Make product descriptions appealing
4 After looking through your product's photos, many customers will go ahead and purchase, but few of them will be interested in learning more about the product. This is where a well-written product description can help.
Incorporate keywords into your product description, but more importantly, make your product sound appealing. Highlight the key problems it addresses, as well as any unique value proposition.
Concentrate on daily sales
5 It is best to concentrate on making everyday sales if you want to improve your Amazon rank. Daily sales can help you maintain consistency and enhance your product rankings. Long-term growth will come through focusing on the day-to-day. Your products will gain a more stable sales rank. It will assist you in expanding your business and gaining new conversions.
Incentivize reviews
6 According to research, customers trust internet reviews as much as they trust word-of-mouth recommendations from friends and family. Positive reviews can decide a customer's decision to buy your product over one from a competitor.
While Amazon has prohibited real monetary incentives for reviews, such as offering a discount or payment, there are still ways to encourage customers to provide positive reviews. Here are a few suggestions for increasing your internet reviews.
Follow up with an email
7 You can send follow-up emails to customers after a purchase has been made. You can provide a helpful piece of information in this email to strengthen the relationship, possibly leading to future sales and reviews.
Emphasize more on packaging
8 Customers are more likely to submit a review if you include useful content in your packaging. Consider including a handwritten letter encouraging the customer to post a review, which will help to strengthen the feeling of connection. Even a handwritten thank you message asking for a review can prove to be beneficial.
Boost your Amazon listing
9 You can boost your sales rank by generating fresh sales to your product page regularly. Frequent promotion is the best method to do this. You can experiment by running limited-time, deep-discounted sales events. To enhance your sales rank, conduct these offers often, possibly once a week or so.
You can also use Amazon advertisements to boost your product listings. Amazon has various advertising options, ranging from PPC-sponsored product listings to display ads that pop up on and off the platform.
Make the most of your social media accounts
10 Using the power of your brand's social media networks to display your products in front of more potential customers is a terrific method to increase sales. There are several tactics you may use to get your Amazon listings recognized:
Organize a giveaway or a contest. You can enhance product visibility by holding a competition that drives potential customers to engage with your Amazon product listing.
Post content that includes a link to your Amazon page. People will come to your page to learn when you publish a useful blog that is unique to your industry. This will position you as a thought leader in your field and boost your visibility.
Conclusion
Amazon is one of the most powerful platforms for selling your products and increase your sales and profits. You must boost your product listings to attain top positions in search results to earn those sales. If you need assistance boosting your Amazon rank or funding for your online business, contact PIRS Capital right away to speak with the experts.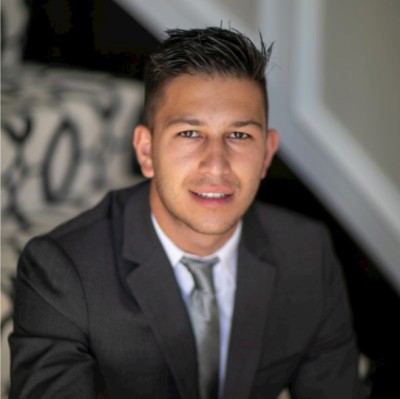 Written by: Mitchell L.
I work with companies that sell products on platforms such as Amazon, Shopify, Walmart, Ebay, Etsy, etc. I understand that every business is unique and thats why I form genuine relationships with owners so I can help them reach their goals and find success through our working capital solutions.
Ready to take control of your finance?