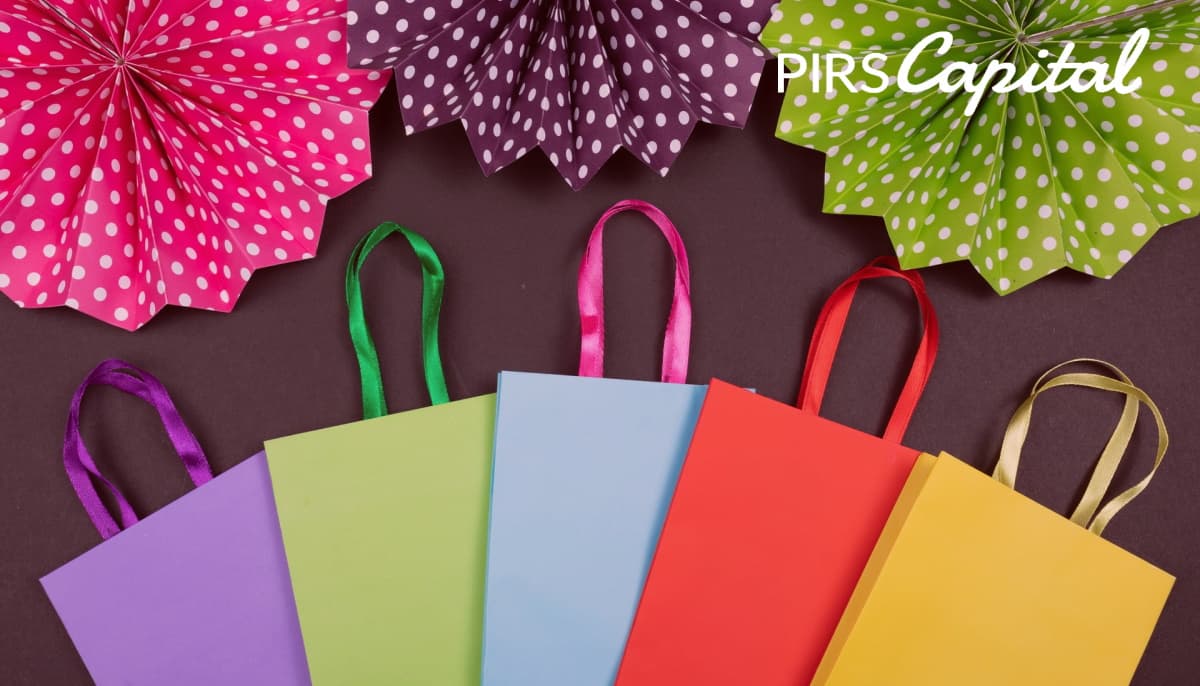 Want to make money without going into debt or investing thousands in goods before you even know what you're selling? You should look into retail arbitrage. Read on to learn all about this business model!
Don't Wait, Become a Satisfied PIRS Customer Today!
What Is Retail Arbitrage?
Retail arbitrage puts the "buy cheap, sell high" strategy into action. Sellers will purchase items from one store and resell them at a higher price at another store. You make money by taking advantage of the pricing differences between different markets (minus all shipping costs and selling fees). Traditional retail arbitrage happens when items are purchased from websites, whereas online retail arbitrage occurs when products are purchased from websites.
Did you know that in 2020, Amazon generated about $80.5 billion through third-party seller services? And this is where retail arbitrage Amazon comes into the frame. Below we'll learn all about how it works, its pros and cons, how you can get started with it, and expert tips.
Let's dive in!
How Does Amazon Arbitrage Work?
The technique of buying items and reselling them on Amazon for a profit is known as Amazon arbitrage. It's the same as any other arbitrage, and only the resale platform is Amazon.
Let's consider an example.
Suppose you bought a cat bed for $10 from a clearance sale and found out that the same cat bed sells for $50 on Amazon. You could buy ten items from the clearance sale and resell them for $45 on Amazon. This provides you a solid profit margin while keeping the price below retail!
The items can come from a variety of places, including real brick-and-mortar businesses and other ecommerce sites.
If you want to be technical, we refer to buying items from physical retail outlets as retail arbitrage and buying them from an internet site as online arbitrage. Either way, it's known as Amazon arbitrage if the items are resold on Amazon. If you buy from Amazon and resell the items on eBay, it will be called Amazon to eBay arbitrage.
How Is Amazon Arbitrage Different From Other Business Models?
Selling online may be done in a variety of ways. Private labeling, dropshipping, and wholesaling are three of the most frequently used models.
Let us see how each of these stacks up against Amazon arbitrage.
1 Dropshipping: Dropshipping is online retailing in which the vendor does not maintain any inventory. Instead, he works as a middle man. The client would place an order with the seller, who then sends the order information to a supplier. The supplier is then in charge of completing the order.
The seller owns the merchandise at some point in Amazon arbitrage. He paid for it, and if it doesn't sell – it is the seller's responsibility and loss.
2 Private Labeling: Many people and businesses, like Sephora, have become 7-figure brands due to private labeling. The items are manufactured by third-party producers and sold under the seller's brand under this business arrangement. The product's design, production, and packaging are all within the control of the brand owner.
Sellers who engage in arbitrage, on the other hand, do not have this control. They deal with items that are already ready for resale. They don't control the specifications and can't sell the items under their brand.
3 Wholesaling: The source of the product is the most significant distinction between wholesaling and arbitrage. Wholesalers engage directly with suppliers to purchase items in large quantities. Arbitrage resellers, on the other hand, buy less than wholesalers and obtain their items from retailers.
Wholesalers rely on discounts because of the volume of items they buy and their bargaining abilities, whereas arbitrage resellers live on clearance sales discounts.
What Are the Advantages of Amazon Arbitrage?
The primary benefits of Amazon Arbitrage are as follows:
Convenience: Convenience is something that customers are willing to pay for. It's far quicker for them to click "Add to Cart" than to rush to the next Walmart and stand in line, hoping to locate what they're searching for (which may or may not be available). Amazon arbitrage resellers can take advantage of this because COVID has mandated social distancing.
Simplicity: Another advantage is the relative ease with which it can be accomplished. There's no need to look for a supplier or come up with fresh product concepts to help a product sell. You already have the concept. There are millions of goods from which you can pick.
Affordability: Second, compared to private labeling and wholesaling, you may start with lower capital. Some sellers begin by purchasing $100 in merchandise to determine if the method works.
Reduced Effort: Since the businesses conduct their marketing, you won't have to put in much work. For instance, if you can sell a well-known brand, the advertising has already been done. Amazon also assists by offering marketing choices such as pay-per-click (PPC) advertisements.
Short-term earnings: Retail arbitrage is a good method to generate quick money. This is because you're not trying to establish a brand or establish a long-term connection with a vendor. If you're getting started selling on Amazon, this is one of the most efficient methods to generate money.
No commitment or hard credit checks, apply today!
What Are the Disadvantages of Amazon Arbitrage?
While retail arbitrage is a great method to make some fast cash, it is not a strategy that can be scaled. Amazon retail arbitrage, like any other business, comes with its own set of disadvantages.
Lower Profit Margins: When you resell a product, your margins will be smaller compared to buying it directly from the manufacturer. If you want to grow your Amazon business, always buy directly from manufacturers or suppliers.
Regulations on Trademarks: Amazon undertakes considerable efforts to safeguard its consumers' information. Brand Registry Protection on the platform provides private labels and brands more control over their product listings. If you offer a brand-restricted product without permission, Amazon may flag your listing.
How to Get Started With Amazon Arbitrage
You now know that retail arbitrage can make you money. How do you go about doing it correctly? Let's begin with the first step.
Step 1: Registering As an Amazon seller
The first step in getting your Amazon company off the ground is to open an Amazon seller account. When establishing an account, you'll have two options; let's look at how they vary and how you may use each one to your advantage.
Individual Seller Account
You may register an individual account for free, but every sale you make on Amazon will cost you $0.99 in commission. This is on top of a consolidated charge of 15% on those sales. You can only sell 40 products as an individual vendor.
Setting up an individual account is a good idea when you don't want to sell more than 40 goods and don't want to offer products from limited categories.
A professional account will cost $39.99 per month, plus referral fees and variable closing costs. You will not be charged a set fee for each item you sell on Amazon, and you will be able to list more than 40 goods on the marketplace.
You can also join Amazon's FBA program (Fulfillment by Amazon). If you're an FBA seller, all you have to do is make sure the items get to Amazon's warehouse. Storage, packaging, shipping, and customer service are all handled by Amazon. This isn't free, but it's well worth the investment. FBA sellers are also eligible for Prime shipping and have a better chance of choosing the Buy Box.
FBA retail arbitrage is a great way for businesses to outsource their delivery and customer care to Amazon.
Step 2: Sourcing Products
Thrift shopping is similar to retail arbitrage because you are searching for a good bargain on a product that you can resell for a profit. The first thing to remember is that Amazon competes with retail giants such as Walmart and Target. Prices will always be competitive, and major retail chains also provide attractive bargains.
To get the greatest rates, shopping for goods during clearance sales is a smart move. Just make sure the items aren't damaged because quality cannot be compromised.
However, don't just purchase everything on sale. Keep an eye on how the item is selling on Amazon, and make sure you know how much it costs. Before deciding on a purchase, make sure to account for various Amazon fees and delivery costs. You can scan product barcodes in the shop to view real-time pricing and product listings if you have the Amazon seller smartphone app.
Step 3: Listing Your Product
Once you've identified a product, put it on Amazon and begin selling. Remember to adjust your rates regularly to remain competitive.
How to Pick the Right Products
This is the most important step in the process. There are a few variables to consider while selling through Amazon arbitrage and several tools that can help you in making the best selection.
Make Use of a Selling App
1 You wouldn't want to acquire a cartload of items you won't be able to sell, or at least not for a profit. Therefore, you should utilize seller applications to see if investing in a certain product is a good idea.
An Amazon retail arbitrage app provides data that you may use to determine whether or not a product is worth purchasing for resale. The Amazon Seller app, for example, displays the sales rank, which reflects how rapidly an item sells on Amazon. It also allows you to scan the barcode of the product to make the purchase.
Some brands prohibit the resale of particular items. There's also a list of items that you can't sell on Amazon. The Amazon Seller app and other similar applications make it simple to check this. So it doesn't matter if you can get an item for $5 apiece. It won't be worth anything to you if you can't resell it.
Select Items From the Appropriate Category
2 You should avoid purchasing items with a limited shelf life. If you're unsure how quickly your items will get from the warehouse to your buyer's door, stick to the long-lasting ones. Toys, video games, and books are the most popular categories.
Think About Your Profit Margin
2 If you want, Amazon arbitrage may become your primary source of revenue. When it comes to making money from a business, the sky is the limit. Being a business, however, entails the possibility of more losses than profits.
Invest in items that offer a minimum of a 50% return on investment. This is, of course, after all, shipping charges and other Amazon fees have been deducted.
Price Comparisons
3 The first piece of information you want to compare is the pricing of the product. You're looking for an item that you can get at a store for less money than you can on Amazon. This usually occurs when a store offers a discount, clearance, or multi-buy deal on a certain item.
Typically, a good return on investment is obtained by either discovering a substantially reduced item or purchasing smaller discounted items in quantity.
Take Into Account the Product's Size
4 The ideal scenario is to purchase the goods and quickly resell them to avoid paying storage costs. Whether it's in one of Amazon's warehouses or with a third-party logistics firm, you'll have to pay to store your goods.
Check for Any Limitations
5 The next step is to confirm sure you are permitted to sell the item on Amazon. Selling products on Amazon is subject to two types of restrictions:
Outright Prohibition: Some goods are either forbidden by Amazon or by the manufacturer for resale.
Restriction: Some products, referred to as Amazon restricted categories or gated items, require Amazon clearance before being offered.
Move Above Your Competitors
6 Because someone else is likely selling this item on Amazon, you should examine your competition at the top of the search results. The following are the most important aspects to consider:
Are they providing the RRP (Recommended Retail Price), or have they matched the price you saw elsewhere?
Is it possible to get Amazon Prime 2-day delivery?
Are they rated highly for customer service and delivery timeframes in consumer reviews?
Is it already available for purchase on Amazon?
Examine this data to see if you can move ahead of other vendors on pricing and other factors like customer service and shipping. Always keep in mind that your possible competitors may decrease their rates to match yours.
Examine Consumer Feedback
7 Customer reviews from competitors may also offer you a better idea of a product's future sales potential, especially if there are any complaints or remarks regarding quality. Keep track of review dates to see how frequently the product sells and whether demand has lately decreased.
Check for Supply Shortages
8 The competitors may be strong, but you may be able to outsmart them if their stock levels are running low. Adding a product to your Amazon cart and increasing the quantity to 999 at checkout is a fast way to assess a competitor's stock levels. If an error notice appears, it should tell you how many goods are left in stock.
Calculate the Expenses of Storage and Shipment
9 If you're thinking about buying a cheap product in bulk, don't forget to include it in storage and transportation costs, especially when estimating your return on investment.
If you do not have the required storage space, consider hiring an outsourced fulfillment company to manage your surplus inventory.
When selling via Amazon arbitrage, it's also critical that you don't fall back on shipping times. Location and convenience are the major reasons customers are ready to spend more for an item online than in-store. Either they live too far away to walk to the store, or they prefer to buy from the comfort of their own home. In any case, 2-day shipping is critical, which may be accomplished via FBA.
What Are the Expenses to Be Considered?
There are certain additional charges you should be aware of:
Fees for FBA or Delivery
Whether you use Amazon FBA or not, you'll still have to pay for shipping and storage if you're fulfilling orders yourself.
Amazon Fees
Amazon profits from third-party merchants through a variety of fees. It makes no difference which of the two options you select. You'll still have to deal with Amazon fees, which you should factor into your pricing.
Get Funding for Your Amazon Business
Amazon arbitrage is one of the simplest and most cost-effective business models you can use, especially if you're new to ecommerce. It's important to remember, though, that as simple as it may be, it's still a business venture that necessitates work and planning on the seller's part.
It's simple to go to Home Depot and list discounted items on Amazon, but it takes intelligence and effort to build a business that can provide a consistent stream of income, allowing you to quit your day job.
Realize your business goals with expert assistance and ecommerce funding from PIRS Capital. We would happily assist you in obtaining more money for your Amazon arbitrage business to help you reach your growth objectives.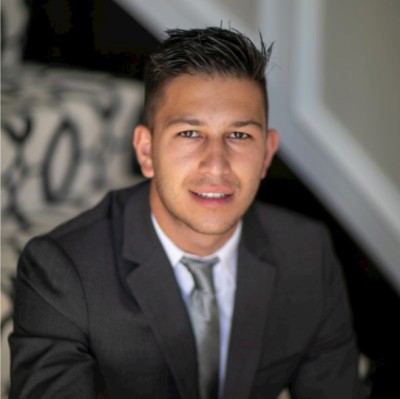 Written by: Mitchell L.
I work with companies that sell products on platforms such as Amazon, Shopify, Walmart, Ebay, Etsy, etc. I understand that every business is unique and thats why I form genuine relationships with owners so I can help them reach their goals and find success through our working capital solutions.
Ready to take control of your finance?