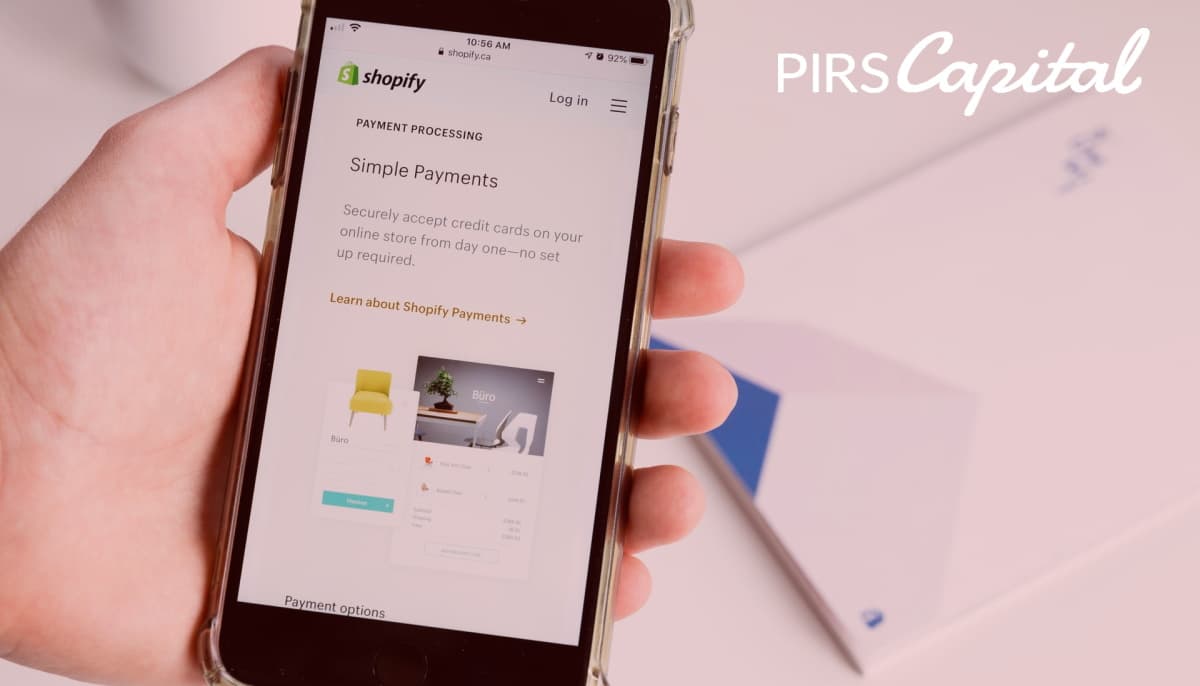 Are you having a hard time finding a perfect platform for your online business? Shopify Exchange is a platform that you can use to find the perfect website. You don't have to start from scratch when building your brand since you can choose from various sites that will fit your needs.
Don't Wait, Become a Satisfied PIRS Customer Today!
What Is Shopify Exchange?
Exchange by Shopify is a marketplace where you can buy and sell Shopify websites. The prices of the sites vary from $50 for start-ups and up to millions of dollars for big empire websites. You can choose from thousands of stores with different categories such as fashion, food, furniture, and more.
You have to keep in mind the following questions before buying your Shopify eCommerce site:
What are your goals with the website?
How much are you willing to spend in buying the site and for its maintenance?
Your goals are what you want to achieve with your business. You need to have a clear vision of what you want to do, especially relating to your skills and passion. For example, if you're starting with your fashion designing dreams, you can buy an online boutique store for your preferred style of clothes.
However, before you can achieve your goals, you need to have a clear budget in mind for your business. There are many choices with the Shopify website based on your financial capacity. There are starter kits for aspiring small businesses, and there are big websites if you're ready to start your organization.
If you're having trouble funding your business, you can contact PIRS Capital, which offers financial aid to people who want to start their own business. PIRS Capital can be your partner in planning smartly for your online store since it's personalized according to your needs.
How Does Shopify Exchange Work?
Shopify is a software by monthly subscription. It is a cloud-based technology, meaning you don't have to worry about your data since it can be available anytime, and upgrades and maintenance are done automatically. You can also customize your business with the online store builder and themes.
In Shopify Exchange, you can sell and buy Shopify businesses created. You have to download the app or go to the site to be able to register. Then, you can browse through thousands of listings, or you can create your listing once you subscribe your business to Shopify and decide to sell it. Shopify and its third-party site Escrow facilitate the exchange.
Shopify Exchange User Guidelines
You need to be aware of the users' guidelines in the marketplace. Here are the things you need to know before you start buying or selling Shopify businesses:
The age requirement in the marketplace is 18 years old. Users are verified upon registration to make sure that they are of legal age.
Countries where Escrow is unavailable will not be able to participate in the exchange. The countries not supported are Afghanistan, Algeria, Angola, Azerbaijan, Belarus, Burundi, Cambodia, Central African Republic, Chad, Côte d'Ivoire, Cuba, Democratic People's Republic of Korea, The Democratic Republic of Congo, Egypt, Eritrea, Ethiopia, Guinea, Haiti, Iraq, Lao, Lebanon, Libya, Moldova, Myanmar, Pakistan, Panama, Russian Federation, Sierra Leone, Somalia, Sudan, Suriname, Syrian Arab Republic, Tajikistan, Uzbekistan, Venezuela, Yemen, and Zimbabwe.
The marketplace is exclusive for buying and selling Shopify businesses. Therefore, product and service promotion is prohibited.
The exchange works where a buyer will offer and negotiate prices for the business. Bidding is not supported in the marketplace.
Exchange store ownership issues should be consulted to Shopify. Don't transfer ownership without consulting Shopify Exchange.
If you're a seller, confirm the identity of your buyer. Also, don't post any personal information on your listing. The exchange conversation can proceed in the message center in the marketplace.
Payment transactions outside the marketplace are strictly prohibited.
For sellers: copying templates and listing is strictly prohibited. The template and listing should be unique.
How to Buy in the Shopify Exchange Marketplace
If you want to start your own business, it's good to explore the different stores Shopify offers. Once you're ready, you need to ask questions about your target market, revenue, capital investment, and others to buy the right site for your business that aligns with your goals and capabilities.
Here are the steps you can follow to buy your own Shopify business:
Step 1: Do Your Research
Verify the information posted on potential shops you want to purchase. Check their financial information, social media account, inclusions, the reason for selling the site, and more. It's best to have conversations with the seller with further inquiries so that you'll be better acquainted with the business.
Step 2: Reach an Agreement
Once you're oriented with the store, you can create an offer to the seller. Try to meet halfway with the owner to reach an agreement. Then, it's time for the payment transaction that the seller initiates. You can also initiate negotiations with the price if you want to lessen your expenses.
If you're hesitant about getting scammed once you send your payment, you don't have to worry since Exchange Shopify uses a third-party site that protects your money until the agreement is settled. Shopify subscribes to Escrow.com to ensure that all transactions are safe. When the buyer agrees, the terms of the sale are satisfied after inspecting the site and inclusions, the exchange can proceed, and the Escrow will release the payment to the seller.
Step 3: Wait for the Transfer of Ownership
Since Shopify prepares the legal terms to make you the new owner, transferring the business ownership will usually take several days. It's good to ask your questions to Shopify and Escrow if you're feeling uneasy waiting to have your business.
You can also double-check business inclusions until the Escrow is still valid. Once the Escrow expires, you won't be able to do anything to get your money back if you find a problem in the business. Check the accessibility of the accounts with the passwords provided by the seller. Contact the supplier to get samples to assess product quality. You can ask more questions with the seller with the revenues and tips to achieve the same profit or even exceed them.
Step 4: Make Follow-Up Inquiries
Even after you've acquired the business, you can still contact Shopify for questions, or you message the seller on the site if you have questions about the business.
No commitment or hard credit checks, apply today!
Tips for Buying a Business On Shopify Exchange
Before you start your business, it's important to know the following:
Know What Your Goals Are
Before you start scrolling through Shopify Exchange, you must already have goals in your mind so that you won't be easily distracted by the many things offered in the marketplace. What kind of website do you want to buy? Does it have enough customers? Make sure to have a plan that will lead to your end goal, especially if you plan to make a large purchase.
It's also good to align your passion and skills with the business you'll open so that you'll come to love what you're doing. Don't just choose businesses based on brand, but also consider your preferences. For example, if your life goal is to have your furniture store, then go for the business that offers high-quality pieces of furniture.
Learn How to Use the Website
Learn how to use the functionalities offered by the website, especially the how-to search function, where you can filter the number of websites for sale in terms of price, revenue, age, business type, and industry. You can also sort the results and display the website's revenue in the results. Be familiar with the different features to have a more effortless experience of buying and to save time.
You can also ask for help if you're having trouble navigating through Shopify. There is a help center available for its users to accommodate their questions. FAQs are also posted since most inquiries are similar, so you can just read them.
Study Key Metrics
To further narrow your options, look over each item thoroughly and pick the essential metrics. With spaces enabling the seller to write their business story, performance, expenses, and sale inclusions with each listing, Shopify makes this process easy. The fact that some of the analytics on Shopify Exchange are validated is a plus.
Learn How to Negotiate
If the website you want to buy isn't within your budget, you can offer a negotiated price to the seller and try to settle it with the seller, so they offer it for a lower price. Make a reasonable offer and make sure that both you and the seller agree to the negotiations.
Secure Your Protection
Ask questions and contact the seller if something is suspicious about the website you are purchasing or if something is unclear. Protect yourself and make sure that you are not taken advantage of. Fortunately, Shopify alleviates this concern by utilizing the Escrow.com escrow service, which holds your funds until both you and the seller are satisfied with all of the sale's conditions.
Ask for Help From The Previous Owner
No one knows the business better than the previous owner. You can ask for their contact number to ask questions if you're already running the business. You Can ask about the strategies to help you out or ask about solutions to problems you're encountering.
Having someone who knows the business well is a big advantage for new owners to get through challenges and create new possibilities for the business. The previous owner can also suggest improvements based on their business feedback.
How to Sell in Shopify Exchange
Shopify Exchange is exclusive for Shopify businesses only. If you have a Shopify business, then you're eligible to sell it in the marketplace.
Here are other requirements you need to meet to sell:
Your Shopify account is in a development plan and not in a trial period.
Your business is not subscribed to Shopify plus plan.
You need to have a good standing record in Shopify Payments.
You're not allowed to sell if you have Shopify Balance.
You must not have funding from Shopify Capital.
You need to have a clean record from the Shopify Risk team, Shopify Recovery team, and Shopify Legal team.
If you've met all the requirements, then you're ready to add your Shopify business to the marketplace listing. Here are the steps you can follow:
Step 1: Read Shopify Store Exchange Guidelines
It's important to be familiar with the rules and regulations in the listings so that you'll have smooth transactions with the buyers. Read about the terms and conditions of the exchange in the marketplace. You'll know if your business is eligible to be sold.
Step 2: Create Your Listing
If you're ready and knowledgeable about the exchange, you can create your listing at par with thousands of businesses in the marketplace. If you want to have an advantage over business competitors in the marketplace, write a good description with complete details of the inclusion so buyers can easily know what your business is about and what it offers.
Remember, once you make your listing, Shopify will not post it right away. They will still verify it, so create a truthful and clear listing for your business to get approved, and you can publish it.
Step 3: Respond to Buyers' Inquiries
Before you can make a transaction, there are lots of inquiries from potential buyers. You need to be responsive and answer their questions so that you can establish credibility as a seller. Another option is to post FAQs in your listing so that you won't get the same messages repeatedly.
Step 4: Proceed With the Transaction
Once a buyer has seen the potential of your business, offers will come running down to you. You can choose the best offer that will compensate for all the inclusions you'll give the buyer. Accept the offer and create an Escrow transaction in your Shopify Exchange app to ensure the buyer of a safe and trustworthy transaction.
To proceed with the transaction, the buyer will receive the terms and conditions for your sale. Then, the payment will be submitted to Escrow and released to you once the buyer receives all the assets and is satisfied upon inspection.
Step 5: Wait For Confirmation and Payment
If everything is settled with the buyer, the Escrow will release the payment within five business days. Then, you'll also receive an email confirmation once Shopify transfers the store ownership to the new owner.
Benefits of Using Shopify Exchange
Shopify Exchange is a promising marketplace that ensures a safe transaction for business owners and potential investors. Listed here are the benefits of using the exchange marketplace for both the seller and buyer:
Its Layout Is Already Done
1 Usually, it will take a couple of months before you conceptualize your business ideas and website. But, with the Shopify store exchange, you'll have a ready-to-go business and site without having to start from nothing. You can choose from thousands of start-ups and build businesses.
You Can Start to Sell Right Away
2 Time is an important component in a business' return of investment. The longer you have to wait to start selling, the more you won't be able to profit right away. Having the Shopify Exchange marketplace will get you to business right away.
Once you've decided on which business you'll buy, you can contact the seller right away and negotiate with everything covered by your fees. You'll have instructions about the site, suppliers, and all that's going on with the online store. Then, when you're all set, you can start operations right away.
It's Convenient
3 If you're not tech-savvy, you can easily buy a website most cheaply and conveniently. There are many options to choose from where you won't find it hard to purchase a website. You can also pick a website that already has a good reputation and loyal customers.
Enjoy Trouble-Free Payments
4 If you're worried that you'll get conned by the seller, that won't be a problem with Shopify Exchange. Since the site is facilitated by Escrow, you know that your money will surely go to the right place, and you'll have the ownership of the business in no time.
You Have Many Options
5 It's hard to come up with a business. You'll have many ideas, but you don't know if it will work out. With an exchange marketplace, you can browse through many businesses and align them with your initial plans. You'll also be able to narrow down what kind of business you really want to manage.
A Safe Place to Sell
6 Shopify exchange has strict requirements and guidelines such as age and places restrictions. Therefore, you can be assured that there are no scammers, and they offer an option where you can know your customer if they have a bad record on their website or not.
The deal is not only between you and the customer, but Shopify and Escrow act as both protectors and mediators to safeguard the interests of both parties.
There Are Many Potential Buyers
7 Shopify can be reached anywhere anytime, thus gaining a large number of potential customers online. With many worldwide businesses established on Shopify, you can be assured that many customers will be able to view your listings.
Shopify Has a Good Management System
8 Shopify already manages the marketing, secures safe checkouts, payments, and shipping for you. They also have a risk team, recovery team, and legal team to resolve any issues. Although it's still best that you get familiar with the site, so you know how to operate the business to your best advantage.
Convenient and Hassle-Free
9 Shopify can facilitate the exchange. You don't have to do everything by yourself. The buyers will just come to you, and you can accept offers. The exchange can be done in a straightforward manner through the platform.
Get Funding for Your Shopify Business
Shopify Exchange is your ultimate platform to buy and sell businesses. There are many advantages to using this platform and performing transactions in a safe and secure environment.
If you're looking for a way to fund your start-up, PIRS Capital will get you through it. Intelligent funding, personalized software, and tech-enabled software will surely make anything possible for your new business.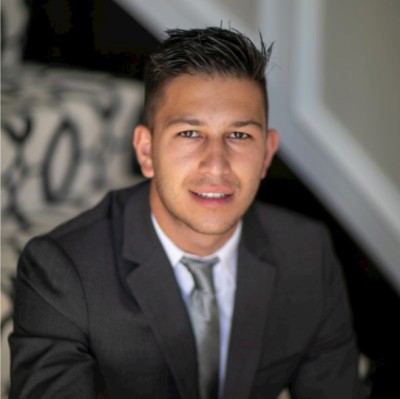 Written by: Mitchell L.
I work with companies that sell products on platforms such as Amazon, Shopify, Walmart, Ebay, Etsy, etc. I understand that every business is unique and thats why I form genuine relationships with owners so I can help them reach their goals and find success through our working capital solutions.
Ready to take control of your finance?