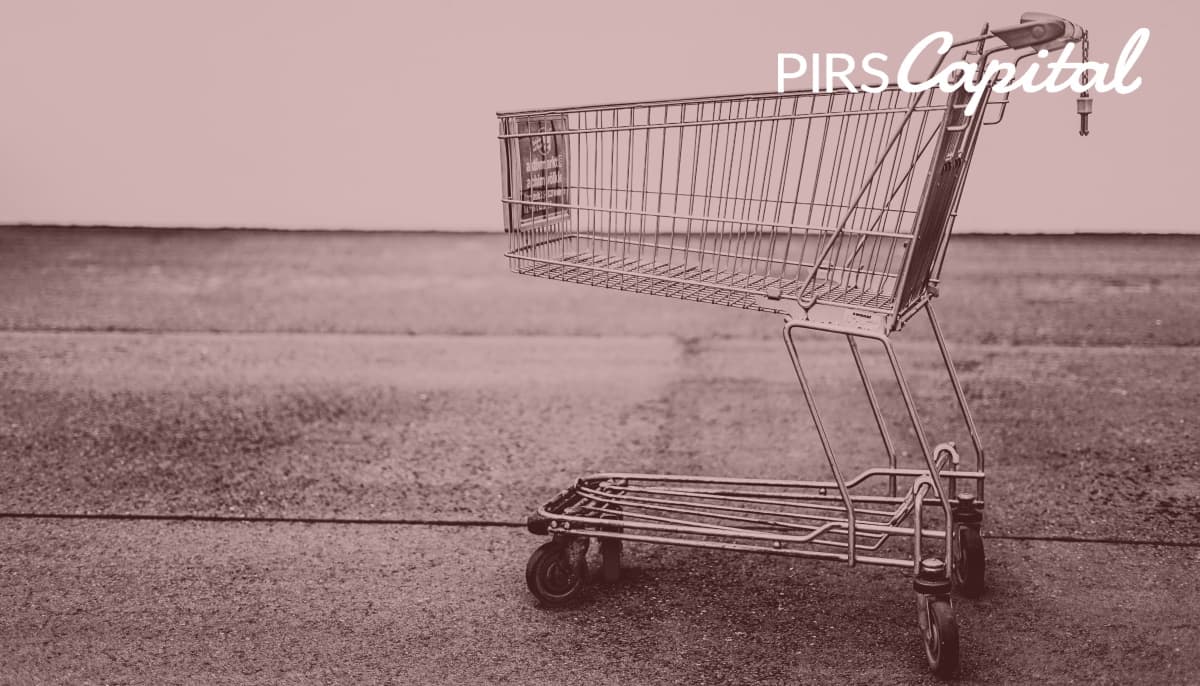 Launching a successful Amazon product can be both rewarding and challenging. Many sellers fail, and it takes a lot more effort than you might think since it's more than just listing your product on the platform.
There are a lot of essential elements to consider when launching a product on Amazon. This article will explain the fundamental steps in launching a new product on Amazon to ensure long-term success.
Don't Wait, Become a Satisfied PIRS Customer Today!
Step 1: Finalize the right product to launch
If you want to sell a brand new product on Amazon, you must first conduct research and decide which product to sell. Aside from a standard search, it would be best to evaluate whether the product is aimed at a certain demographic. You can search for items that are increasing popularity and filter them by category in communities, research competition, spot rising trends, or look for products that are gaining popularity and filter them by category.
It is critical to select the right product. Here are five suggestions for finding the most profitable products.
Conduct a keyword search
Avoid seasonal products
Select products with less competition, i.e., pick products from a niche category with a small market that will provide great growth scope.
Shortlist products that are always on demand
Ensure that the product you choose has high demand in a variety of locations.
After choosing the product, the next step in your new product launch is to describe the brand's key selling points. This is necessary to convince customers that your product is the best choice.
Step 2: Establish your brand
Branding is one of the techniques you can use to draw buyers. If you're serious about growing your e-commerce firm, branding should be part of your new product launch amazon campaign. Sales are boosted by brand recognition.
Identify what you want to offer, how you want to promote yourself to your clients, and how your product differs from the competition. Product packaging, design, brand colors, and perception of your brand are all factors to consider. It will assist you in determining your company's strengths, target audience, and crafting your brand message.
Once you've established your brand, ensure that your trademark is listed in the Amazon Brand Registry.
Step 3: Determine manufacturing and logistics details
Despite the significance of product design, try not to start from the ground up and choose products already selling successfully and enhance it to make them more unique.
Finding a dependable manufacturer and importer who can ensure quality and meet your deadlines is critical. The maker should be well-versed in the production process. Always request a sample, test it, and make sure it fulfills your requirements. Calculate the amount of inventory you have. Make a rough prediction for your stock. If necessary, discuss with the manufacturer the option of producing a limited number of things quickly.
Make sure the logistics are in order. If you opt for Fulfillment by Amazon(FBA), you'll need to select a carrier to carry your products to the Amazon warehouse. If you opt for Fulfillment by Merchant (FBM), you'll need to figure out how much it will cost to ship your products to the customer.
As a seller, you should assess the sales potential of your goods by calculating your costs and fees. Keep in mind that Amazon charges various fees depending on the s. Read the Amazon seller terms of service to check out the fee structure and other important information.
Step 4: Set Shipping and Fees
The purpose of this step is to link your product with Amazon. To begin, you'll need to sign up for an Amazon Merchant account, often known as seller central. At Amazon seller central, you must fill out the "create shipment" option with information.
You'll need the following information:
Address of the supplier
Dimensions and weights of the boxes
Each box contains a certain number of units.
Carrier.
The product's SKU.
Amazon will send you labeling stickers to put on the boxes once you've entered all of these details. When you create a package, make sure your vendors receive these labels.
Fee Structure
Seller account fees – Individual and professional plans are the two main options for Amazon sellers. Individual memberships are free, but there is a $0.99 fee for each product sold. Professional Accounts are $39.00 per month to be paid monthly.
Label Fees- you can choose whether or not you want Amazon to label your things for you or if you want to do it yourself. The pricing will be 0.15 per product if Amazon handles it.
Insurance – Depending on your category, you may be required to insure the products before sending your goods, review Amazon's Terms of Service.
FBA fees – FBA fees vary for each product based on proportions, size, and weight, but they are often based on a fixed fee and a percentage of the purchase price.
Storage fees – Every FBA seller who has products stored in its fulfillment facilities must pay a storage fee. The price is calculated based on your inventory's daily average volume once packed and set to ship.
No commitment or hard credit checks, apply today!
Step 5: Establishing a sales target
Before your new product launch, figure out how much earnings you want to make with your product. When it comes to goal-setting, you must be specific.
You can determine your sales potential by conducting some simple research and visiting Amazon's website.
Step 6: Discover the workings of the Amazon A9 algorithm
The most common problem that sellers experience after they launch amazon products is a lack of sales. The Amazon A9 algorithm comes into play in this situation.
The primary point to remember about the A9 algorithm is that it is all about sales on Amazon. There are other ranking elements, such as reviews, listing optimization, and so on, but sales remain the most important. One of the most common causes of low sales is that your product does not appear at the top of search results. This finally results in fewer sales.
To launch a product, rank high, and make more sales on Amazon, you need to know how the search algorithm works.
Step 7: Optimize your product listing
Before launching new products on Amazon, optimizing the product listing is very crucial. The optimization of listings can be divided into three sections:
Keyword Research
Make a list of all the relevant phrases and keywords that are linked to your product. Select the most important keywords and enter them into a keyword tool such as a keyword planner. You may also look at a competitor's product to see which keywords they are ranking for.
Filter these keywords according to the characteristics and functioning of your product.
Keyword optimization
After you have a list of keywords, include them in the title, bullet points, and description of your product listing. Take into account that your product listing must be optimized for both Amazon SEO and buyer intent.
Knowing everything about your consumer can help you succeed on Amazon. You need to know what they're looking for and present your product listing in such a way that they'll want to purchase it. It's critical that all of these keywords must fall inside the Amazon SEO framework.
Keyword Monitoring
After you've optimized your products with the proper keywords, double-check that they're compatible with your listing. To do so, try monitoring the keywords and seeing how well they work. Keep track of performance indicators, including click-through rate (CTR), number of clicks, and conversions.
You can get rid of non-converting keywords and replace them with high-performing ones in your listings. You can use ad campaigns to target a specific set of keywords to enhance your rating for them.
Step 8: Create a killer product listing
You must perform the following before launching new products on amazon:
Photographs
Photograph the product from several perspectives. Set it against a neutral-colored background so that it doesn't distract from the item. Demonstrate how the product would be used in the actual world. For optimum lighting, use natural sunshine. Learn how to use your smartphone to snap beautiful product shots.
Make sure your photographs include a variety of views and angles, as well as significant elements, and are high-resolution and zoomable.
Description
Use engaging action words to describe why this product is a must-have. Write about how it's the thing that's been missing from their lives. Look into similar products and discover what other sellers have to say that stands out.
Bullet Points
If you only have three bullet points to summarize the product, you're not explaining enough about it. If you have more than five, you're being overly detailed and risk getting skipped through.
Keywords
Make sure you've got some impressive keywords. Look at the pages of your competitors to determine what the most popular keywords are, and then incorporate them in your listing.
Step 9: Get the word out before the launch
To find initial success, you need to make your target buyers aware of your brand. This can be accomplished in a variety of ways, including:
Establish social media accounts to encourage potential purchasers to share your message. Create a hash-tag and use it frequently.
Post consistently, and keep things interesting. Share a fun fact of the day or bash your competition lightly.
Make a blog article that directs people to your listing.
Gather early adopters or influencers and requesting reviews from them.
Although Amazon has a vast consumer base, it also faces stiff competition. As a result, driving external traffic to your product to make it visible and generate early sales traction is essential.
Step 9: Obtain a range of product reviews
Once your new product is launched, the initial few sales can be difficult to come by, but they play a key role in the product's success. Product reviews on Amazon are critical for two reasons:
Customers regard online reviews as if they were personal recommendations. As a result, better evaluations result in greater sales.
In addition, reviews play a significant part in the product ranking. As a result, your initial focus should be on obtaining more reviews.
You don't have to start your product journey with empty reviews. Instead, start by launching the product on your website, where you have complete control over all of the rules. Get reviews from reputable sources and upload them on your website, then share them on social media channels with a link to your Amazon page.
Buyers will realize that you're a trustworthy and respected seller, and you'll be able to create reviews on your Amazon product pages from there.
Step 10: Optimize your inventory
To reach great sales velocity and shoot up the ranks, you must have two things: a solid inventory and excellent customer service. Plan ahead of time to refill your inventory and anticipate your sales.
Not only are you wasting time and money if you run out of stock, but it might also hurt your rating.
Step 11: Start a PPC campaign to get more traffic
Now that the product launch cycle is over, it's time to get your product out there and make it more visible with Amazon launch services like PPC marketing. This is one of the most important aspects of the Amazon business.
PPC campaigns can assist you in overcoming the challenge of not ranking early on in the lifecycle of a new product.
To boost your rankings, focus on the top-performing keywords in your ads.
To reach a larger audience, target a competitor's product or brand.
Boost your sales effectiveness by using bidding tactics to target the right audience.
Make Amazon product targeting a part of your campaign – Customers who are already interested in one of your products may see a PPC ad attached to one of your more successful product listings.
PPC campaigns are critical to your launch because they help potential customers to find your product. Keep in mind that while launching PPC ads, you must specify a precise budget to avoid running out of funds.
Don't Let Funding Stand In Your Way
To achieve a successful Amazon product launch can be tough, but it is attainable if you conduct extensive product and keyword research, organize your costs and monitor your campaigns. If you need expert guidance and funding for your Amazon product launch, get in touch with PIRS Capital now for all your online business needs.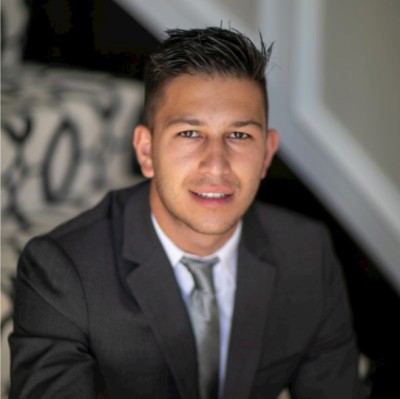 Written by: Mitchell L.
I work with companies that sell products on platforms such as Amazon, Shopify, Walmart, Ebay, Etsy, etc. I understand that every business is unique and thats why I form genuine relationships with owners so I can help them reach their goals and find success through our working capital solutions.
Ready to take control of your finance?