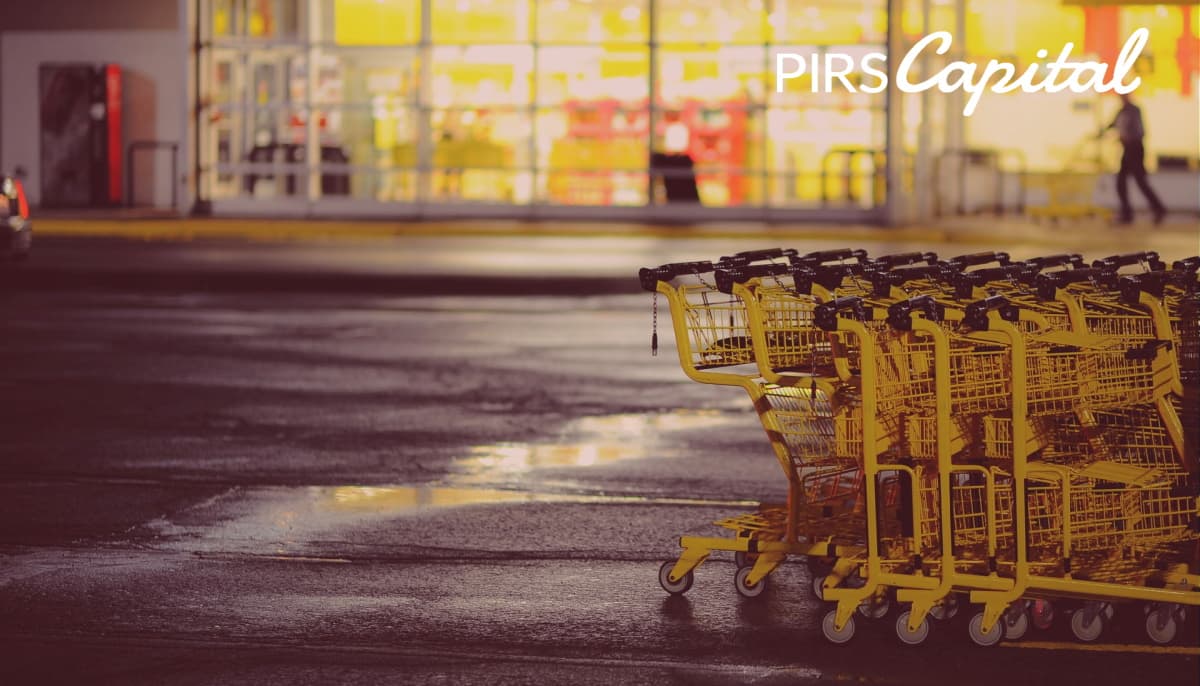 The activity of purchasing bulk products from another manufacturer, supplier, or distributor to re-sell to consumers is wholesale. Popular consumer appliances, housewares, and even trendy games are examples of products commonly sold by wholesalers.
Following Amazon's wholesale model, the seller buys bulk wholesale products to sell on amazon straight from the manufacturer at a lower price to make a profit. The seller could be one of several vendors selling the product on Amazon or could be the only one selling it.
Buying bulk products and re-selling them on Amazon could be a lucrative business. This article discusses the advantages and challenges of wholesaling on Amazon, as well as step-by-step directions for getting your amazon business wholesale up and running.
Don't Wait, Become a Satisfied PIRS Customer Today!
The Process
The Amazon Wholesale procedure is rather simple and consists of the below four steps:
Step 1: Creating an account and registering as an Amazon seller
Before starting your wholesale journey, You must first create an Amazon seller account. You have the option to register as either a Professional or an Individual seller. As a wholesaler, you'll probably need a Professional account because :
With a Professional account, you will save money if you produce more than 40 sales per month since you will be paying $39.99 per month for a Professional account, but unlike an Individual account, you won't be charged $0.99 for each sale.
Professional accounts provide you with comprehensive inventory tools and order reports.
If you have a Professional account, you are also eligible to win the buy box.
Individual accounts are sufficient for people just getting started with Amazon or running a small business. If you're unable to decide, you can always start as an Individual seller and then upgrade if necessary.
To finish the registration process, you'll need government identification, a credit card, and tax information.
Step 2: Identifying and obtaining high-demand wholesale items to sell
Once you've established an account, it's time to start looking for wholesale products to sell on Amazon. It may be easy to choose a trendy product, but if you truly want to succeed, you must base your judgments on factual information. Examine your supplier's product line to identify which ones are the most profitable. Search Amazon for the most profitable products, then look for vendors who sell them.
The perfect wholesale items to sell should meet the following criteria:
Produces high sales regularly
Profitability is substantial.
Isn't extremely competitive
It is portable and lightweight, making shipping less expensive.
Contact different vendors to determine their minimum order volumes and what kind of rate you can expect. Most wholesalers are prepared to bargain, so don't be scared to counteroffer and attempt to get the best deal available.
If you're working with a manufacturer directly, getting a sample of the product before purchasing your inventory is an excellent idea. You'll be able to examine the quality before making a major investment this way.
Step 3: Add your product details and create a listing.
Once you get your inventory from your supplier, it's time to list your goods on Amazon. Select "Add a Product" under "Inventory" in your Seller Central account.
Most of the time, your product will already be listed on Amazon and appear in the search results. Just choose it from the list, and you'll be included in the existing listing for that item.
If your product is not currently listed on Amazon, you must create a new listing. To grab consumers' attention, make sure you use high-resolution pictures.
Step 4: Order fulfillment and inventory management
When re-selling wholesale items, you must additionally consider inventory and order fulfillment. You'll have the following two choices:
Amazon Fulfillment (FBA): If you choose Fulfillment by Amazon (FBA), your products will be shipped to Amazon's fulfillment facilities. After that, they will be in charge of the products' storage and security. It's a lot easier because Amazon handles the selection, packing, and shipping for you. This is less expensive than transporting the products directly to your buyers.
Fulfillment by Merchant (FBM): Under FBM, sellers list or promote their products on Amazon, but they handle all logistics, such as inventory management, warehousing, customer support, and delivery to buyers.
Wholesale Compared to Other Amazon Business Models
Wholesale may look nearly identical to Amazon's other business models, but some significant distinctions are discussed below.
Arbitrage vs. Wholesale
Arbitrage is the practice of buying things at a discount from retailers and re-selling them on Amazon. Resellers, like wholesalers, purchase branded goods. Wholesalers, unlike arbitragers, buy cheap wholesale products for resale in bulk quantities.
Wholesalers directly negotiate rates with suppliers and manufacturers initially in the supply chain, whereas arbitrage acquires cheap products at retail and sells them to consumers.
The time commitment involved in obtaining inventory, as well as the flexibility of your business, are two of the most significant distinctions between a wholesale and a retail arbitrage strategy. When it comes to obtaining goods, whether from online shops or brick and mortar stores, sellers who practice arbitrage spend a significant amount of time.
With a wholesale approach, purchasing goods straight from the manufacturer is usually a very rapid procedure, and replenishing inventory is even simpler and faster.
Private label vs. Wholesale
Private label sellers develop their own branded products to sell on Amazon, whereas wholesalers buy already branded products.
Wholesalers don't need to develop new product listings. Rather, they top up a current product listing with their offering. Private label sellers, on the other hand, must develop their original product listings.
Since you're selling a product from a well-known brand, you'll already have a consumer base with a wholesale model. This can drastically minimize the time it takes to get your Amazon business up and running. In the case of private-label sellers, since they own the brand, the ramp-up duration might be significant because it entails collaborating with a manufacturer to design, change, or add more features.
Dropshipping vs. Wholesale
Dropshippers post products for sale on Amazon. When a customer makes a purchase, they place an order with the product's supplier/manufacturer, who then performs the order on behalf of the drop shipper.
When comparing dropshipping versus wholesale, there's one crucial distinction that sellers should be aware of: dropshipping allows you to outsource inventory control, order fulfillment, and shipping to third-party vendors, whereas wholesale requires you to do these duties yourself.
Advantages of Selling Wholesale On Amazon
Let's look at some of the advantages of bulk selling on amazon:
Profitable
The greatest advantage of buying wholesale goods is that it saves you money compared to buying individual products. Best of all, the wholesaler's discount improves as your order volume grows, allowing you to boost your profit margins significantly over time.
Also, well-known products are always in high demand, so you have a good possibility of making sales.
Variety of Options
If you're selling retail or online arbitrage, your options are confined. It's possible that you won't always be able to find what you want at the price you want. However, if you sell wholesale, you'll have no trouble finding a supplier who can supply you with whatever you want, whether magazines, apparel, gift baskets, or even beauty products.
Streamlined Supply-Chain Process
If you choose to use FBA, your entire business can be streamlined to a large extent. When you make a sale, your wholesaler will prepare your inventory and deliver it to Amazon, storing it and transporting it to buyers. This results in a more hands-off approach to business.
Existing Customer Base
Because you're selling a well-known brand's item, you'll be able to tap into the brand's existing consumer base right away. Customers are already aware of this product, enjoy it, and want to buy it. Because an Amazon listing with product reviews already exists, you can save time and effort by not creating one from the start.
Effective Inventory Sourcing
You don't have to waste time and effort going to numerous stores and locations searching for bargains. Once you've found the right supplier and established a relationship with them, all you have to do now is place an order for more stock.
Time-Saving
The Amazon wholesale business is an excellent method to get your business off the ground. Compared to private labeling, wholesaling eliminates all of the time-consuming factors that could affect the sales of your brand.
You don't have to spend as much time developing your brand, posting listings, or making other efforts to increase your sales. Wholesaling eliminates all of the trouble, allowing you to focus on other factors that will help you grow your business.
Proven Sales Track Record
Because wholesale lets you connect to well-known products and brands, you can use this acquaintance to boost your reputation as a seller. Furthermore, when you expand your product range with a new brand or product offering, it's an effective advertising technique that helps attract potential customer groups.
Comparatively Low Risk
In some ways, wholesale is a safer business strategy than retail arbitrage or private labeling. You don't have the risk, duty, or liability that comes with making a product and developing a brand because you aren't the brand owner. Instead, you're selling things with an established track record, allowing you to concentrate completely on the task of selling the product.
No commitment or hard credit checks, apply today!
Challenges of Selling Wholesale On Amazon
Let's look at some of the challenges of bulk selling on amazon:
High Minimum Order Quantities
Obtaining a wholesale discount usually necessitates sellers purchasing a large number of goods, often as many as 1000+ pieces. This is unsuitable for sellers with low order volumes, who would experience cash flow issues if they could not sell these units within a short timescale.
Large Start-Up Efforts
It takes time to conduct research, but it is quite necessary to ensure success. You must properly research products, choose the ones that will sell, and then ensure that you can obtain the product from a manufacturer at a competitive price, so there is a lot of crucial front-end work.
Also, if you're a new seller with no experience, you're going to have a tough time convincing brand owners to accept you to sell their products wholesale.
Competition from other sellers
When re-selling branded items, you have a limited opportunity to determine the game's rules since the heavy competition controls the price you can sell products at, making some promotional and selling methods more difficult to implement. Furthermore, having an inventory of branded products makes it much more difficult to stand out from the crowd, necessitating the search for a competitive advantage elsewhere.
Storage space
High-volume inventory storage involves needing a lot of warehousing space, which mandates using more powerful inventory management systems to avoid stock-outs. All of this constitutes a significant investment for sellers, which impacts their profitability and adds a layer of complexity to their operations.
How to Select the Best Wholesale Products to Sell On Amazon
Tip 1: Select a product that is in high demand
A product that you can sell easily and quickly is the ideal wholesale product. You might have discovered a terrific supplier with deep discounts, but if the product has no market demand, you'll incur losses. You can start from scratch or use a supplier catalog as a starting point for product ideas, but the first step should be to measure demand for the product in the market.
Tip 2: Consider items from one of Amazon's most popular categories
The most profitable categories are usually Electronics, Clothing, Beauty, accessories, and Books. One reason for this is that they all have a lot of potential for diversity, as buyers' choice is a big factor.
Tip 3: Examine the most popular items on Amazon
Amazon maintains a list of their greatest selling in every category, which is updated hourly. This is an important technique to learn what shoppers desire.
Tip 4: Examine similar products to the ones you intend to market
If you already have a product idea, look at similar Amazon products and take note of demand indications. The number of customer ratings and a high Best Sellers Rank (BSR) is good predictors of demand.
Tip 5: Select a product with very little competition
Everyone wants to sell products that are in high demand. The main issue is to develop a product that people will want in a market that isn't flooded with competition.
A smart Amazon advertising plan will immediately distinguish you from competitors who do not use sponsored products. To observe who's selling around your product ideas, perform searches on a range of keywords.
Tip 6: Select a product with a high profit margin
It doesn't matter if you locate a high-demand, low-competition product if you can't make a profit on it. When determining what wholesale products to offer on Amazon, cost estimations and profitability research are critical.
On Amazon, price competition is fierce, so don't purchase a product that forces you to choose between generating sales and making a profit. Choose a price plan that is both profitable and appropriate for your product category.
Tip 7: Recognize in the early stages of all the expenses that will be incurred
The true cost of selling wholesale products is more than just a number on a price tag. There are also plenty of other expenses to consider, and if you don't factor them in early on, they'll rapidly add up. Make a thorough profit analysis that considers Amazon fees, fulfillment and shipping expenses, inventory management, and applicable taxes.
Tip 8: Look for products that aren't too heavy
Even if you don't use FBA, smaller and lighter items are less expensive to transport and take up less storage space. You will save a lot of money as a result of this, which will enhance your profits. By glancing at the FBA fee schedule, you may obtain a clear idea of the prices associated with various dimensions.
Ways to Boost Your Earnings
Here are a few ways that can be used to increase your profits as a wholesale Amazon seller:
Always conduct thorough product research and analysis: This point cannot be overstated. The best sellers do not stumble upon profitable products by accident. They conduct extensive research to identify the goods with the most potential based on a large amount of data.
Find the right manufacturer and negotiate strongly: When contacting manufacturers, keep in mind that these are big businesses focused on new product development, worldwide marketing activities, etc. Remember, you're aiming to help them increase sales, so show how you can bring value to their brand.
Address their problems: If you particularly hunt for brands who aren't already selling on Amazon or have difficulty selling on Amazon. This also provides you with a huge advantage when it comes to negotiating. You can assist them with selling on Amazon because they typically lack the time or expertise to do it.
Identify any issues that you can assist with: Demonstrate how you can improve their products or solve their customers' problems. After you've identified the problems, tell them what you can do to assist them.
Don't get discouraged if the first manufacturer you contact tells you "no." Negotiating is a talent, and it might take a lot of back-and-forths to reach an agreement on a price or even a good offer. You will become a better negotiator the more you practice. The finest piece of advice is to go into it with courage!
Estimate your profit: Before ordering from your manufacturer and officially starting online, it's best to assess the sales and profitability of the goods you're planning to wholesale.
Check to see if the item you desire is within 2% of the Buy Box price.
Find out how much a product costs – To do that, you can use Amazon's FBA calculator. Enter the product's Amazon ASIN into the calculator, then enter and review the results.
Calculate your profit margins – You can calculate the profit by subtracting Amazon's fees and the cost of the product from the sales price.
Recognize your turnover rate – Only stock at least 2-3 months' worth of sales on Amazon to prevent exorbitant storage fees.
Utlilize Amazon Adverts
On Amazon, advertising has become a powerful tool for success. Consider Amazon advertisements to increase traffic to your product listings. Use Keyword Searches and ASIN Lookup to find the relevant keywords in the platform.
Also, learn about the challenges and solutions of Amazon PPC management and devise a strategy for getting your products recognized.
Get Started!
Selling wholesale on Amazon is a terrific method to start an eCommerce business. If you're just getting started with Amazon wholesale, you'll experience a few obstacles, which is entirely normal. This is how you advance as a seller.
If you're ready to start selling wholesale on Amazon, you can seek assistance from Amazon experts such as PIRS capital to help you grow your business or obtain funding. We provide services to a large number of businesses across the country. Schedule a consultation today if you'd like to learn more!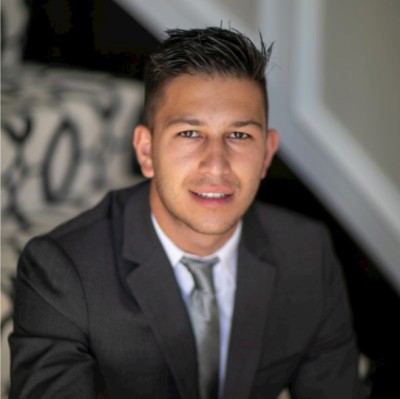 Written by: Mitchell L.
I work with companies that sell products on platforms such as Amazon, Shopify, Walmart, Ebay, Etsy, etc. I understand that every business is unique and thats why I form genuine relationships with owners so I can help them reach their goals and find success through our working capital solutions.
Ready to take control of your finance?