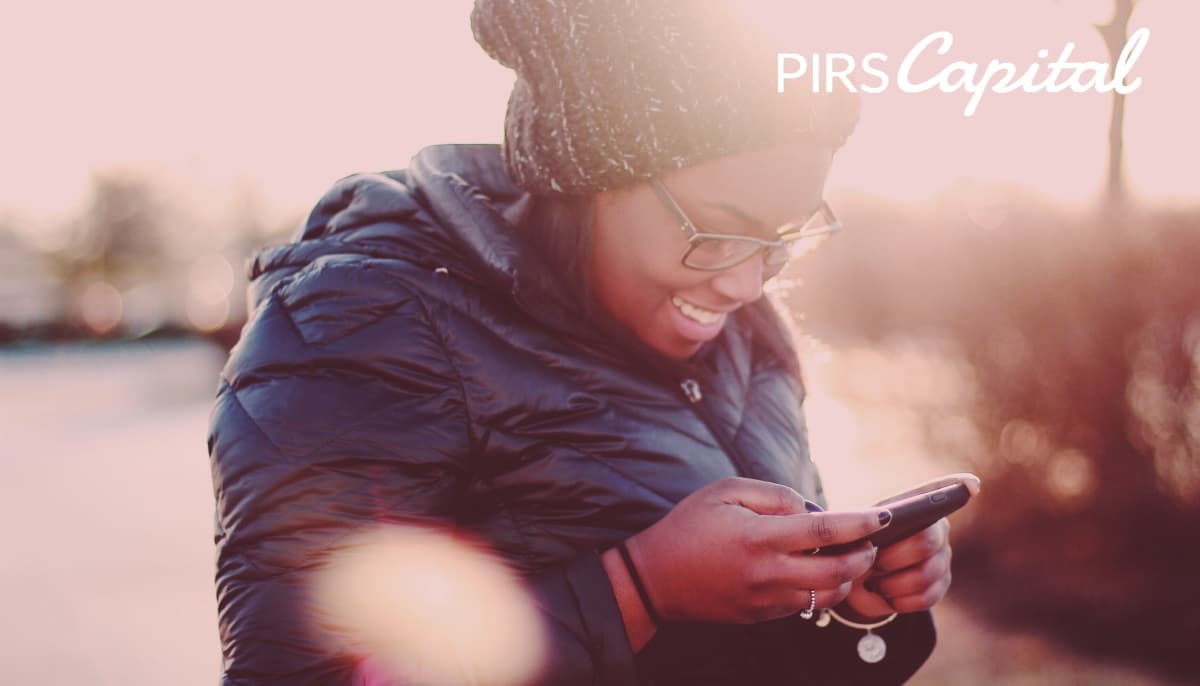 Do you have a hard time finding the perfect product for your shop on Amazon? To have an idea of what products are worth including in your shop, get insights on Amazon product trends to know what customers are looking for.
Trends are what's currently hot in the market. If you know trends, you'll easily identify the demands of your customers. Through trends, you'll be able to know the best products you can sell on Amazon with a guaranteed profit. If you're already a seller on Amazon, it can also help you assess your products to improve your store's performance.
But how will you know what is trending on Amazon?
Don't Wait, Become a Satisfied PIRS Customer Today!
How to Find Trending Products on Amazon
Trends can immediately sell out your products because of the hype accompanying them. If you can identify Amazon trends, you'll be able to know which items you can sell with great returns.
Here are some of the ways to identify product trends in Amazon:
Go to Amazon's Best Sellers
Visit Amazon.com and click on the "All" tab on the top left corner of the menu bar. When you see the "Trending" section, select "Best Sellers." This is a great way to pinpoint Amazon trending products.
The Amazon Best Sellers page has up-to-date data on the 100 selling items in each category. By clicking on the category, you'll see the ranked selling items with their keywords. As you scroll down to the bottom of the page, you can study the listings you can use in each category and subcategories.
See Amazon's New Releases
The "New Releases" can also be found in the Trending section. This page shows the new products on Amazon and determines the hot new releases already selling fast on the site. A "hot" and in-demand product that's timely and fresh will help you grow your sales.
Pay Attention to Movers and Shakers
Just like the previous sections, "Movers And Shakers" are also accessible on the Trending page. They reveal products that have had a recent boost in sales. These are products that recently became popular, ones you can take advantage of by jumping on the wagon and selling while they're still coveted.
Check Your Sales
Checking the trending products on Amazon can surely help you decide on products you'll be launching next. However, you still need to make sure that your current items benefit your store sales, or you might need to let go of some of them. You also need to pay attention to your store's "trends." You need to understand what products are still working for you, then plan your action. You can keep the selling products and let go of the others to replace them with the Amazon search trends products.
Amazon also offers an accounting tracking tool that you use to see your products' ranking – from the best-selling to the ones with the least sales. You can go through the charts and graphs that compare your daily, weekly, monthly, and yearly sales. Studying your trends will help you make better decisions when it comes to choosing your store's products.
Research Articles and Websites Related to Your Market
As a seller, you can explore different websites and publications within your market to review popular products all year round. For example, if your shop belongs to the fitness category, you can check the trending exercises and the equipment used for them. This is so you can align the products you'll be selling to the demands of potential customers.
You can also go to Facebook groups, Twitter lists, and Youtube's trending page to know which products people, especially influencers, are talking about most recently. The internet can be a great tool for you to have thorough research on your market.
Look for Keywords and See How Products Are Ranked
Besides looking at the trending section of Amazon, you can also use relevant keywords to see what are the top products sold and what have the highest ratings. Customers are led to the top products related to their searches once they go to Amazon. So, as a seller, you can also use this as a strategy to know what products customers prefer. It's best to observe the changes in the rankings of products for a few days or a week to know if the trend is really strong and worth trying.
Read Product Reviews
Make it a habit to check the reviews of products with tons of sales. The reviews will provide you insights into the reasons why they're trending. For example, if you see some buyers left a review along the lines of: "TikTok made me buy it," you'll look into why the product became popular on TikTok. You can plan to advertise in that specific networking platform, or you can find other hot products from there.
Product evaluation doesn't only focus on the strengths but also on the weaknesses. You can also read the negative reviews to offer better products and services that customers will appreciate.
Ask Your Suppliers
Beyond searching online, you can also ask your suppliers about the common products bought from them. Then, you can confirm the sales of these products by looking at their status online and evaluating their rank in sales. If the product is trending, you can easily get the supply since you already have direct contact with a supplier.
No commitment or hard credit checks, apply today!
Amazon Trends 2021
The year 2021 is still recovering from the pandemic and has greatly affected the Amazon product trend. Are you having problems affording trendy items for your shop? If you're looking for funding loans, PIRS Capital can help you out.
Here are some 2021 trends on Amazon::
Health and Personal Care
1 With the threat of the virus everywhere, many people have ordered vitamins, supplements, and face masks to protect their health. Many people also try to incorporate exercise into their routine to improve their immune systems. Because of these, some exercise equipment sales soared, like yoga mats.
Additionally, because most people were told to stay home, many were able to pamper themselves and had more time for personal care, buying skincare and beauty products.
Electronics
2 The pandemic also changed the working scene, and most companies implemented remote working. This has boosted electronics sales, including laptops, desktop computers, and tablets, to accommodate the remote setup.
Not only has remote working been the trend on electronics, but more people are searching for entertainment while staying at home to keep the boredom away. Entertainment systems, gaming systems, and Bluetooth headphones have also made it to the top sales.
Childcare Products
3 Since parents are still cautious of going out and getting products for their children, they buy most of their childcare stuff like diapers, bottles, and baby clothing online. This has become a habit not only for safety but also for convenience from going outside and carrying them home.
Pet Care
4 Pet care products are also thriving in 2021. Many customers still choose the convenience of getting pet feeds, pet bowls, and pet beds even though most stores are already open. This is mostly because they can get the products they need in huge quantities without carrying heavy stuff from the store, especially sacks of pet food. Sometimes, they even get discounts.
Home Products
5 Even with the world recovering from the pandemic, most people still spend their time indoors, and remote working continues. Many customers buy tables and chairs that are suitable for online work and classes. They also have more time cleaning and keeping their home cozy, so more home items are bought, including vacuum cleaners, decors, and other furniture.
Kitchen Items
6 When the pandemic struck, many people were obliged to prepare their meals. There were many orders for cooking appliances, cookbooks, pots, pans, and other kitchen equipment. This is also a great lifestyle change to stay healthy, so more people prefer to do their own meals now.
Games And Toys
7 Children have weaker immune systems than adults. Thus they are the most vulnerable during the pandemic, so parents continue to protect their children and keep them indoors. To help their children adjust to boredom and keep their temper, they buy them toys and games online.
With the upcoming holiday season, children are also expecting gifts. So, the sales of toys and games will continue to increase.
Clothes And Shoes
8 Even during the lockdown, the sales of clothes and shoes continued to rise, but they were mostly loungewear, pajamas, and sportswear. Now that places are gradually opening back up, dressing up and buying trendy outfits grows again.
Additionally, most influencers post what they find on Amazon in their social media accounts like Tiktok, Instagram, Facebook, and even Youtube. These influencers' audiences copy their style, and they search for the products on Amazon.
Hop on the Trend Now!
Trends can help your business grow and keep going. You'll have concrete plans to sell products that will be positively received by the market. With the right research and tools, you'll be able to update your shop and always have in-demand products.
However, if you're having trouble finding funds to stock up on these trendy products, you can check out PIRS Capital for a financial boost on your business.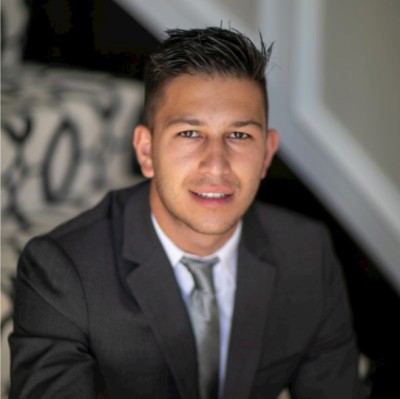 Written by: Mitchell L.
I work with companies that sell products on platforms such as Amazon, Shopify, Walmart, Ebay, Etsy, etc. I understand that every business is unique and thats why I form genuine relationships with owners so I can help them reach their goals and find success through our working capital solutions.
Ready to take control of your finance?