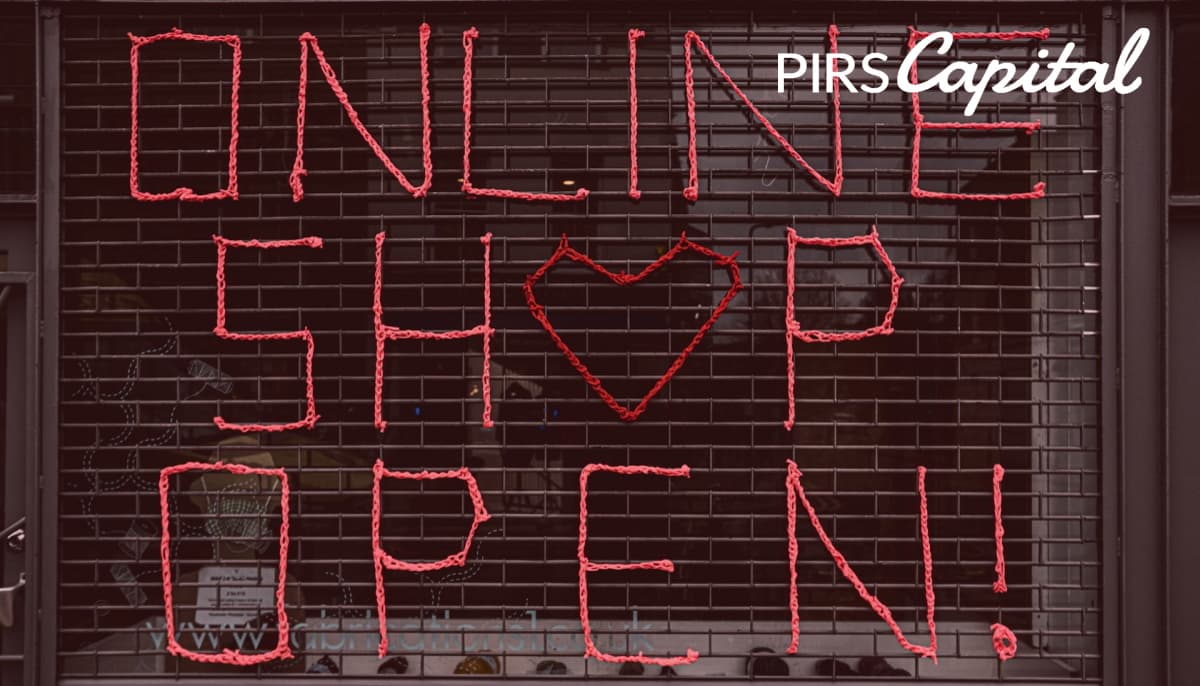 Have you just started your e-commerce business and want to learn more about marketing on Amazon? In this article, we will give you lots of info about effective Amazon marketing strategies. This is to help you stand out among more than two million other sellers on the greatest e-commerce platform!
Don't Wait, Become a Satisfied PIRS Customer Today!
What Is Amazon Marketing?
Amazon is not just the greatest online selling platform; it's also one of the best marketers in the e-commerce industry. It's continually expanding as more entrepreneurs and manufacturers offer their products through Amazon to benefit from its vast sales potential. The increasing competition forces online entrepreneurs to engage more on Amazon's promotion strategy and Amazon marketing campaigns.
Amazon Marketing encompasses various services or actions to promote or sell products on Amazon, including SEO.
Amazon Search Engine Optimization (SEO)
Search Engine Optimization (SEO) is a very popular method in online marketing. SEO will help you appear as high as possible in the search results for particular queries. Today, Amazon is the number one product search on the internet. More product searches started on Amazon than on google.
What Is It For?
Amazon SEO or product optimization improves the visibility of the products you sell in Amazon search results. It is the process of optimizing text contents, keywords, and images of your product listing to rank high in the Amazon search results for important keywords. Amazon's A9 algorithm focuses on displaying first the products that have a higher purchase likelihood. Their algorithm focuses on two main factors: relevance and performance. Relevance is how the keyword matches the search query, while performance is how well the product sells.
Due to Amazon's algorithm, selecting keywords is challenging for sellers. Choosing the right keyword, however, is not enough. You need to offer items or products that buyers already buy frequently. Hence Amazon displays products that fit consumer queries best; you need to customize your inventory listings by focusing on consumers' buying experience.
To improve your Amazon SEO and rank high on research, here are some tips to consider:
Organize Product Listing Categories
1 Before optimizing or updating your product titles and descriptions, you have to organize your product listing category. Consumers use product categories to filter products. This will narrow down product choices to get faster and easier relevant results. Even if you rank high on Amazon search, buyers can easily remove your product from their results by filtering.
Conduct Keyword Research for Product Listings
2 Keyword research in Amazon SEO has similar attributes to traditional SEO, but it has more buyer-focus attributes. Like traditional SEO, you need to focus on long-tail keywords which contain three or more words. When people search on the internet or even Amazon, they use more keywords to find products.
When you use long-tail keywords, these will help interested buyers find your products. Make sure to focus on relevant keywords because you can't miss potential buyers due to missing keywords on your Amazon product listings.
Keep in mind that selecting the best keywords for your products is crucial for Amazon's marketing strategy.
To help you with the right keywords, you can use Sonar on your Amazon SEO. Sonar is a free Amazon tool that focuses on keywords that consumers use on Amazon. This tool will let you see the volume of searches for every keyword, which will enable you to prioritize them. After you select the right keywords, integrate them into your product listings. You can use these keywords on product titles and descriptions.
Optimize Your Title and Text Content With Proper Placement of Keywords
3 Right placement of your keywords is very important to rank high on searches. The most important keywords must be on the title. Below is the general rule in formatting product title:
[Brand] [Feature] [Material] [ Key Ingredients] [Product Type] [Model Number] [Size] [Package Count] [Color] [Flavor]
The order and placement of your keywords on the title will impact search results. You have to place the most relevant keywords first to ensure that buyers will see those keywords. Remember that repetition of keywords has no advantage as it only wastes valuable space.
Also, when creating a product title and description, you have to provide all the vital information for your buyers. You have to highlight the benefits of your products to your consumers.
Manage Your Reviews
4 Product reviews are very important to any business. Reviews can be a reason for consumers to buy the products or not. It is then necessary that you have good reviews to improve your Amazon SEO. In Amazon, products are on the top search results. Amazon has four or more stars with great reviews. You have to encourage your buyers to leave reviews or feedback about the products they received.
If you have negative reviews, you have to respond well, so you don't deter future customers. By responding, you will need to address the issues by offering to replace damaged or broken items and respond to their questions. This will attract more buyers because they will feel confident that you take issues seriously responding. More positive reviews will improve your Amazon search result ranking.
Amazon offers a review generation program to vendors and sellers: Amazon Vine for vendors and Early Reviewer Program for sellers. There are also product deal platforms that can get reviews. Still, it is vital to check first if they are allowed on Amazon review guidelines.
Take High-Resolution Product Images
5 Pictures play a very important role in online selling. The first thing that consumers look for is the images. They will need to see images of your products from different angles. This is a vital component to gain buyers' trust and confidence since they can't see the product physically.
Amazon encourages sellers to use images of products that are larger than 1000×1000 pixels. Having a larger image dimension is because Amazon has a zoom feature that allows their consumers to zoom in on images. The ability to zoom in on product images will create a positive experience and potentially increase your sales. It is also better to have multiple images from different angles.
High-resolution images won't impact your Amazon SEO directly, but they can improve your conversion rate. Having more conversions will improve your product ranking and generate more reviews, positively impacting your product listing's ranking.
Use Bulleted Product Descriptions
6 You might have plenty of words to say when you are selling a product because you want to stand out among your competitors. However, when making your product description, it is vital to consider how it will look on mobile devices. Using bullet points will help you break down information to be easier for the consumers to read.
When you use bullet points, it is also easier for the consumers to digest information such as the benefits of your product. People like information that is easy to read and concise. If your consumers are well informed about your product, they tend to purchase it. This will increase your conversion and will improve your Amazon SEO ranking.
Choose Competitive Pricing
7 Pricing is vital for buyers; consumers will want to buy the best products at a lower price. When you post a product on Amazon, you have to look for the pricing of your competitors. It would be best if you saw the pricing of your competitors on products similar to yours.
If you maintain competitive prices, you can get a chance to win Amazon's buy box – a valuable piece because if a consumer clicks "buy now" or "add to cart," your products get purchased. To win Amazon's buy box, aside from competitive price, shipping time, in-stock consistency, customer reviews, and fulfillment options can also influence factors.
Get Higher Ranking With Fulfillment by Amazon (FBA)
8 If you want to rank higher on Amazon, you should consider Amazon's FBA. If you are an FBA seller, Amazon will handle packaging, shipping your products, and handling returns or refunds. You will also have the advantage of unlocking Amazon Prime shipping. Amazon Prime members prefer FBA because they can get their items within two days or less. Also, when they buy FBA products, they don't pay shipping fees.
Faster shipping and delivery will help you create a better customer experience. This will result in positive reviews. Remember, reviews are critical in ranking because Amazon looks at customer reviews when they rank product listings.
No commitment or hard credit checks, apply today!
Amazon Advertising Strategy 2022
Online selling is very popular nowadays. The number of consumers who prefer online shopping will get larger in the coming year. Due to the huge number of sellers on Amazon, it is vital to have an Amazon marketing plan and an Amazon marketing campaign. With advertising, you will need to plan, develop, launch, and manage a campaign on Amazon.
Below are some tips to improve your advertising strategy:
✔️ Use Paid Advertising
Pay-per-click (PPC) is a must-use when developing an Amazon marketing strategy. When you use ads on your Amazon, this will drive more traffic to your product listings. Amazon Marketing Services (AMS) can accurately address target consumers, making PPC a very effective marketing strategy.
If you want to add PPC to your Amazon marketing plan, you will need to choose between different types of ads, which include:
✔️ Sponsored Product
In Amazon's sponsored products, the sellers can bid on the placement of Ads in search results. The Ads may appear at the end, beginning, middle, and even next to the search results. They can even appear on product pages. You can also opt to set your ads to appear on specific keywords (keyword targeting Ads).
✔️ Sponsored Brands
Sponsored brands are formerly known as Headline Search Ads. This is good for sellers and vendors with brand registration on Amazon. Sponsored brand Ads are banners that can be placed in various places on the Amazon search result page. These banners can link to selected or specific products. They can also appear in response to specific keywords (keyword targeting).
✔️ Sponsored Display
Vendors can only use sponsored display ads. These Ads appear on product pages located below the Buy Box. They can also appear on specific products or interested-based targeting.
❗️ You can also use the following:
✔️ Amazon Advertising Platforms (AAP)
AAP is a display advertising network wherein advertisements are shown on Amazon and external sites. Products on Amazon and other offers outside Amazon can be advertised with links. This is accessible to any advertisers, such as sellers, vendors, or third parties. However, it requires a high minimum Amazon marketing budget.
Many online sellers or startup businesses in the e-commerce industry might be tight on budget to get AAP. There are e-commerce funding websites such as PIRS capital that help online entrepreneurs with their funds.
✔️ Make Discount Deals or Promotions
When conducting online marketing with Amazon, several discount promos are available to vendors and sellers. Some of their promotions are free, and some come with discounted charges. You can use different marketing and promotion tools to inform customers about special discounts or sales when you sell on Amazon. These tools may include:
Free Shipping
Using this promotion will take over the shipping costs, and the shipping is free for your customers.
Percentage-off
The price of your product will be reduced by a percentage or amount of your choice. Discounts can be granted to a specific number of products or single products. This promotion can be visible on your product page or with the help of Amazon-generated coupons that can be distributed to various channels.
Freebies or Giveaways
When giving giveaways, you can create conditions such as when they order products amounting to $100 or more; they can get freebies or giveaways.
Social Media Promo Code
Promotions on Amazon with a percentage-off discount have their own Amazon Marketing page, sharing to social media and other channels.
The above promotions are free of charge. However, some promotions are subject to a fee. These include:
Amazon Lightning Deals
In Amazon Lightning deals, a predetermined number quota of your product is featured for a short time at a significantly reduced price. The advantage of the Amazon lightning deal is that your product is displayed on the main Amazon deals page, which is accessed directly by customers. A special label highlighting the product in search results will make your products more visible to buyers.
Sellers, however, can only join lightning deals by selling products that have been qualified or preselected by Amazon.
Coupon Promotions
Vendors and sellers can use coupons. Coupons can appear on product pages, Amazon's search results, shopping cart, Amazon's central landing page, and other Amazon marketing pages. Coupon grants customers a discount on one or more products.
Seasonal Shopping Deals
To further maximize the success of your promotions and sell more, take advantage of the traffic that comes to Amazon on Christmas, Black Friday, etc. You launch your promotion during this time.
Using promotions on Amazon can increase your sales and conversion rates which will positively affect your ranking.
✔️ Create Brand Stores
If you are a vendor or seller who registered a brand with Amazon, you can create a brand store. When you create a brand store, your shop will contain navigational layers to better present the assortment of your products. You can also use unique texts and images to present your brand attractively. Your brand store will have its URL, which is a good landing page for external traffic.
✔️ Use an External Marketing Strategy
If you want to grow your business on Amazon, aside from using Amazon's promotional offers, you can also opt to use off-Amazon marketing — advertising your Amazon products outside Amazon. These advertisements will lead users who are not yet on Amazon to land on your product page.
To advertise your products outside Amazon, you will need to post a link from an external site that will direct users to Amazon when clicked. To generate more purchases from external sources, you can place your links on the following:
Emails or Newsletters
Sellers or vendors on Amazon can offer consumers their products by providing links via emails or newsletters. If the customer clicks the link, you can generate sales, land on your product page, and conveniently purchase the product.
Social Media
You can create brand pages on social media such as Facebook, Instagram, Twitter, etc., where you can post your products. Using brand pages in social media will increase consumers' awareness of your brand and product and strengthen their loyalty. When you use social media, it is vital to interact with your customers.
Dedicated Website
Online entrepreneurs and companies should consider creating a website dedicated to promoting their brand and products. You can grow your business and sell on your website and Amazon. When you use your own website, you can make your own web design and create a new avenue to drive sales.
Marketing Video
Video marketing is a very good strategy to drive consumers to your Amazon page. When you use video in your marketing strategy, you have to highlight the uses and benefits of your product, showcase the design of your product in detail, and show how to set up the product. You can also provide your product to well-known YouTubers, Instagrammers, or bloggers for a review and/or unboxing video of your product. Links will be provided in the description of the video.
When you use offsite Amazon marketing, you can combine it with a unique landing page. The link won't directly go to your product; it will reach a landing page first. A landing page can look similar to an online store and presents your products attractively. However, buyers cannot buy directly on the landing page website. They will need to click the "buy" button to lead them directly to your product on Amazon. By using a landing page that is appealing to customers, you will attract consumer purchases.
✔️ Amazon Media Group (AMG)
AMG is an advertising department in Amazon where different advertising services Amazon come together. This is a service managed by Amazon which offers complete planning and implementation of advertising activities. Part of their services includes Amazon Marketing Services (AMS) and Amazon Advertising Platforms (AAP).
Marketing options that AMG offer include: newsletter campaigns, more choices to display advertisements on the Amazon homepage, advertising on different Amazon devices such as Fire TV and Kindle Fire, flyers in parcels, and custom solutions.
Similar to AAP, Amazon Media Group is also accessible to advertisers like vendors, sellers, or third parties and requires a high minimum budget.
✔️ Improve Product Packaging
Appealing to product packaging will greatly impact customers' interest in your product, thereby increasing purchases. Product packaging is one of the best traditional marketing strategies. Even if you pack your orders or use FBA, you can use your own product packaging to further market the features and benefits of your products.
Below are some tips to improve the packaging of your product:
Simple Packaging
It is essential to make your packaging simple and easy to open for your customers. However, you still have to emphasize your brand, the color, and the typography of your packaging to make it unique from others.
Valuable Packaging
It will help if you make packaging that will also be valuable to users. For example, when you are selling a pot, your packaging can feature simple recipes.
Have a Call-to-Action
Inviting your buyers to share their experiences by providing good reviews can be included in your packaging. Good reviews will increase your chance to rank high on Amazon search.
Get Marketing Funds
To grow your business and lead the competition on Amazon, you need to employ the best marketing strategies. You will also need to use advertisements not only inside the Amazon platform but also outside. Advertisements can be free, while others are paid — and the most effective advertising can get pricey. If you need funding or capital to grow your Amazon e-commerce business, PIRS Capital can give you a hand!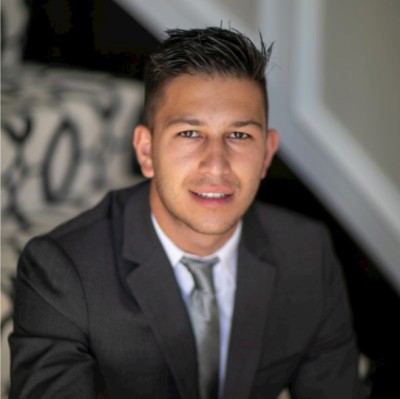 Written by: Mitchell L.
I work with companies that sell products on platforms such as Amazon, Shopify, Walmart, Ebay, Etsy, etc. I understand that every business is unique and thats why I form genuine relationships with owners so I can help them reach their goals and find success through our working capital solutions.
Ready to take control of your finance?