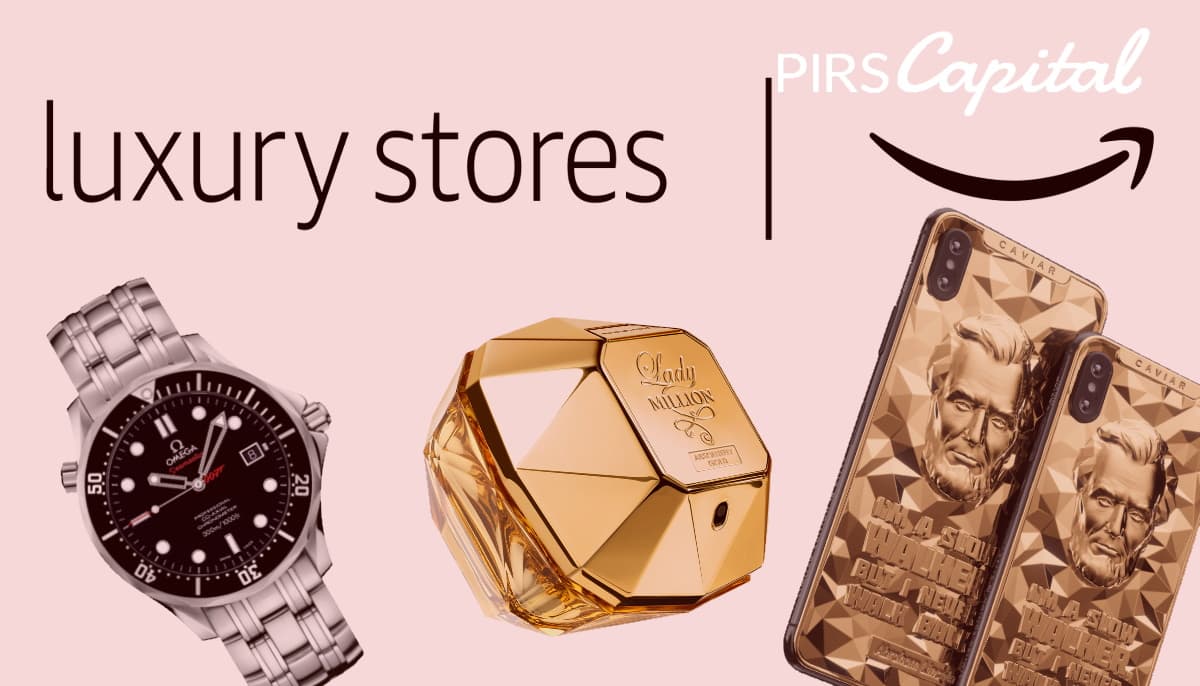 Is it possible to have a luxurious shopping experience while using your smartphone? It turns out it is! Amazon has made it possible; let's find out how.
Despite what appeared to be an impossibility, Amazon's latest attempt to attract high-end labels onto its platform is moving forward. With Oscar de la Renta as the first official partner, Amazon unveiled Luxury Stores, a new way for high-end ready-to-wear brand Oscar de la Renta to display its wares to discriminating clientele via Amazon's mobile app.
Don't Wait, Become a Satisfied PIRS Customer Today!
What Exactly Is Amazon Luxury?
Amazon has had trouble bringing high-end brands to market in the past.
These companies don't want to be connected with low-cost or counterfeit items. For the first time, Amazon witnessed this when Nike shut down its Amazon store to safeguard its brand image and avoid market counterfeiting.
Amazon Luxury Stores is a dedicated platform that aids in resolving these issues. It will also benefit Amazon's ability to sell various high-end fashion items online. If the business succeeds, Amazon may launch a platform for non-luxury retailers.
Each Amazon brand aspires to the same level of image and counterfeit protection and better control over their content in the marketplace.
Amazon's "Luxury Stores" turned users into a mobile shopping experience. According to Amazon, Luxury Stores is the "next destination for luxury" and "the address for the world's most desired fashion and beauty brands." Luxury Stores offer the convenience of Amazon Prime (including Prime Delivery) with access to "the latest collections and unique items" from luxury companies. Each brand will have its shop and a mobile-friendly shopping experience.
According to Amazon, Luxury Stores would allow advertisers to create a "store inside a store" experience. This means giving businesses more control over inventory, selection, and pricing while leveraging Amazon's enormous reach to find customers. Thanks to the internet retailing giant's digital counterpart of magnificent shop windows, Amazon luxury clothing brands will display their products in interactive 360-degree perspectives.
Only eligible Amazon Prime members in the United States received an invitation to Luxury Stores through email, giving the experience a sense of exclusivity. Customers can also join the waitlist by contacting the Luxury Stores website and seeking an invitation.
Do Amazon Luxury Brands Need to Compete With Older Retailers?
Amazon's platform is sometimes thought solely for products with low costs and speedy shipment. Expedited and low-cost do not accord with the objective of a high-end designer or a premium skincare brand. However, many of these companies are likely currently represented on Amazon by third-party resellers. As a result, luxury businesses must evaluate the platform's value beyond selling things and generating income. This will give them more control over their public image, story, and reputation. Avoiding the channel out of fear of depreciating the brand, on the other hand, can cause more harm than good.
Taking it a step further, even hesitant luxury firms can't ignore Amazon's vast client base. Regardless of the average price of a brand's goods, their ideal buyer is nearly always found on Amazon. And if brands are still skeptical about the process or are worried about funding, there are platforms that help with that, too, like PIRS Capital, that allow brands a comfortable means into the competitive world of e-commerce.
What Are the Advantages of Amazon's "Luxury Stores" for Brands?
Luxury firms such as Oscar de la Renta can see Amazon as a fantastic possibility without these concerns. Amazon is the leading retailer of clothes in the United States. Last year, consumers ordered almost 1 billion fashion goods using mobile devices. App shopping in the market is popular among Amazon fashion customers.
But, what is Amazon Fashion?
Amazon Fashion is already known for being a one-stop shop for all occasions. Clothing, accessories, jewelry, watches, shoes, and purses from various contemporary, designer and rising brands are available to budget buyers. The Amazon Luxury Stores sector is a natural outgrowth of Amazon's ongoing efforts to broaden its offerings and provide new experiences for customers. It provides companies with the services and technology they require to give a better consumer experience and improved brand security.
During the COVID-19 restrictions, luxury firms have struggled as consumers increasingly turn to ecommerce. For luxury firms that rely on in-store shopping experiences to drive revenue, launching and managing direct-to-consumer ecommerce may be costly and complicated. These brands can benefit from Amazon's "store-within-a-store" concept.
Amazon's Luxury Stores program gives luxury firms access to Amazon's massive shopper base — as well as their data. Overall, Amazon's Luxury Stores are another example of how firms adapt to new challenges and consumer habits in the internet industry.
No commitment or hard credit checks, apply today!
What Is Amazon Doing for its Luxury Customers?
Amazon has altered customers' expectations of all brands, causing broad disruption. On the other hand, luxury brands have been particularly affected: they can no longer compete only based on best-in-class products. To create fresh experiences, they now need to add a new string to their bow: mastering the art of customer intimacy.
There is, however, a second arrow, which arises from the reality that they must do so to preserve their product excellence leadership. This was the case earlier, but COVID has hastened the process. In the face of disruption, they must manage a shift from mere customer knowledge to broader client centricity, all while maintaining the mystery that luxury demands to make our dream.
There is a caveat here: when luxury enterprises were smaller and closer to their craftsmanship roots, they could easily recall what we wanted and adapt everything for us. While this is still true in haute couture, expensive jewelry, and the very high end of the luxury automobile market, most luxury now follows a near-mass-market model with regulated scarcity. As a result, increasing intimacy at a large scale has become a new challenge. In 2021, they'll pursue three strategies:
Making products and services more personalized
1 Personalizing offerings means creating one-on-one interactions and fresh experiences. Brands want to follow in the footsteps of Burberry Bespoke, which for the first time in 2010, allowed clients to choose the style, color, fabric, and hardware of their trench coat.
Customers can make any changes they desire to their orders. Some companies don't use animal leather and only utilize recyclable packaging materials for sustainability—collaborating with Waste Free Oceans and Seaqual, two non-profit organizations that collect garbage plastic in the oceans and recycle it into valuable items.
How do customers, on the other hand, benefit? They are made to feel special right away, and they are introduced to a new world of products and stories, which are shared by businesses both online and in-store. Through playful experiences, they discover previously unknown new possibilities.
Brands benefit as well, as store traffic and volume may increase. On the other hand, personalization is difficult to execute profitably; Baume had to reduce its initial offering of 2,160 combinations due to logistical difficulties.
Enhancing intimacy in the digital retail and wholesale industries
2 This year, luxury brands will use the human touch to supplement their digital commerce strategy. Hublot is leading the way, having previously shied away from traditional e-commerce because it considers the risk of commoditization in the user group it serves is too great.
Customers contact sales reps through Skype and are given a personalized tour of the models of their choice.
Utilizing a human-augmented digital solution showcases the product beautifully, as it sets it in the ideal marketing setting with one-on-one guidance and 3D simulations to trigger strong emotions.
Combining with cutting-edge technical corporations, such as CES2021 winner Inverse, a startup focused on Live holograms and 3D representation; luxury enterprises will be able to create even more attractive immersive 3D virtual stores.
Online retail and e-commerce will reinvent themselves in virtual worlds instead of online shops. Luxury brands on Amazon intend to deploy innovative solutions that integrate physical and online commerce to personalize our purchase experience.
The physical store will always be the temple of luxury. As a result, the holy grail of client intimacy will be stretching the frontiers of individualized purchasing.
In terms of sales income, independent merchants, not ultimate consumers, are the most significant customers for most luxury brands. A premium car, for example, cannot be purchased directly; instead, it must be obtained through a luxury company's distributors, who are independent dealers.
Rather than imitating, make something fresh.
3 All of these initiatives require luxury companies to rethink their business models. They demonstrate significantly more agility – not just in terms of speed but also in terms of cross-border collaboration.
Centralized data platforms will power the analytics to enable more intimate relationships with local customers. On the other hand, most luxury corporations have extremely fragmented data infrastructures structured by country.
Without enormous amounts of data, granular insights are no longer available. As a result, to run their algorithms more successfully, luxury businesses must emphasize centralizing and integrating their data across silos. Brands should internalize their analytical power rather than outsourcing it.
The trade-off between data omnipresence and consumer privacy is especially crucial for luxury goods; mass-market consumers make more allowances than wealthy customers.
Brands will continue to experiment with their data capabilities in China, where the possibilities are unlimited.
Traditional luxury brands shopping has been highly centralized for a reason: to maintain brand consistency across countries. Delegating power and autonomy to local teams while preserving global control is the way to go in a world where creating better local customer connections is more vital than ever.
Final Thoughts
Amazon Luxury Stores offers a better shopping experience to bring more high-end items to the market. Following the development of Coronavirus and the advent of e-commerce, many firms, including huge audiences in the fashion and beauty industries, are seeking online expansion.
Consumers can be promoted, and customers can be loyal on sites like Amazon, where luxury businesses can reach both existing and new customers.
While new retailers, with the help of companies like Pircapital, are joining this elite group of brands that reach out to this wide, yet elite audience.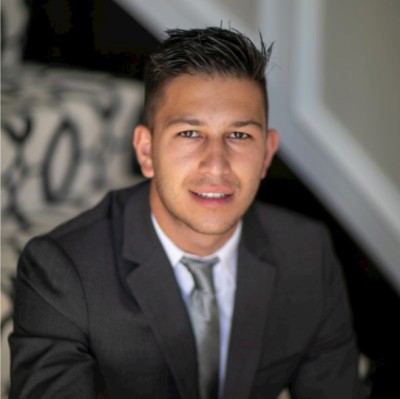 Written by: Mitchell L.
I work with companies that sell products on platforms such as Amazon, Shopify, Walmart, Ebay, Etsy, etc. I understand that every business is unique and thats why I form genuine relationships with owners so I can help them reach their goals and find success through our working capital solutions.
Ready to take control of your finance?