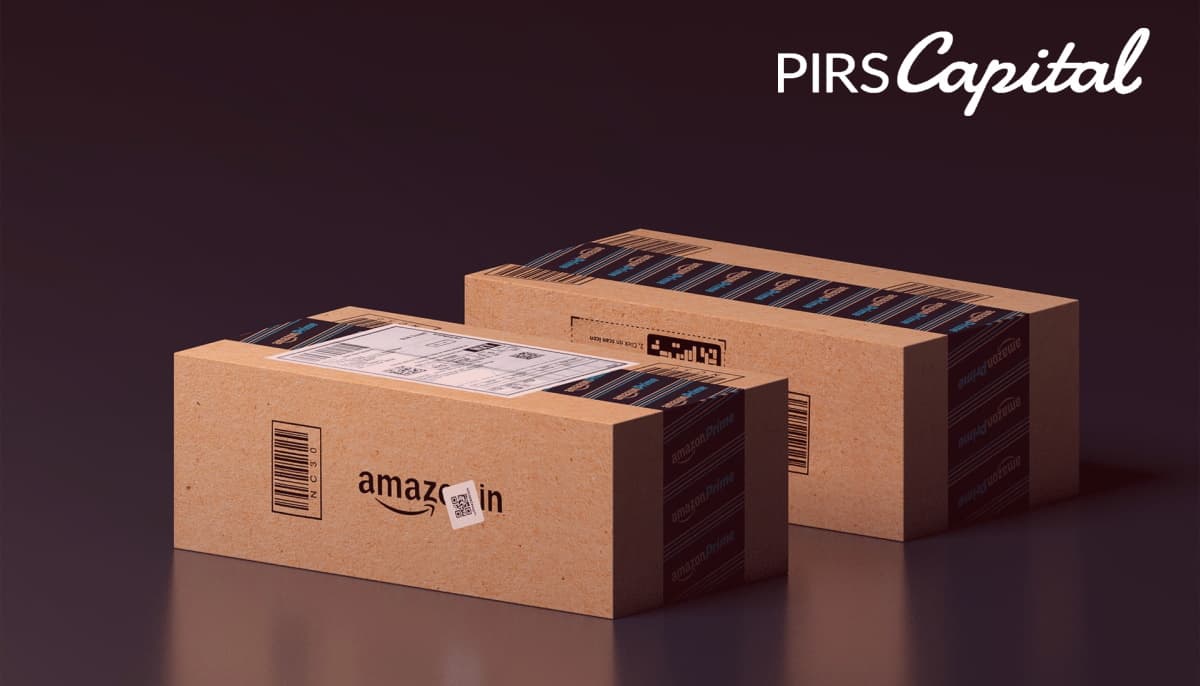 Now the largest e-commerce company with customers in over 100 countries like the US, UK, Japan, Australia, and China, Amazon.com is known for online retail, consumer electronics, computing services, digital content, and local services. It was established in 1994 and now serves over 300 million prime and regular users. According to statistics, Amazon's net sales reached $468.82 billion in 2021, and the company ships 1.6 million orders every day.
If you're an online reseller, you're probably using Amazon as a channel to show off your different products. The platform is the most trusted e-commerce nowadays that is also available in the US and worldwide. Selling in Amazon is also easy because of the programs they offer. However, before you can freely resell, you need to be ungated.
But how will you get approved to sell products in restricted categories? In this article, we'll explain the ungating rules for various product categories.
Ungated Amazon: Meaning & How It Differs From Amazon Gating
Registered Amazon sellers use Amazon gating to protect their brand and gain more sales. It's a program that will prevent unauthorized resellers from selling knockoff versions of their products.
How? This service will require resellers to prove they have permission from the original distributor to sell products by providing Amazon Standard Identification Numbers (ASINs) linked to the product listings.
Because of these limitations, new resellers are discouraged when they realize they need to go through a lengthy and expensive ungating process. However, if you're ungated on Amazon, you can sell without restrictions. If you want to be an approved reseller and have access to many products, you need to be patient and wait to be accepted by the original sellers and the platform.
Don't Wait, Become a Satisfied PIRS Customer Today!
What Are Ungated Categories on Amazon?
Before you go through your plan of selling on Amazon, you need to be familiar with gated and ungated categories if you don't want to get restricted.
If the items you will be selling are branded, authentic collectibles, or fine jewelry, you will most likely be restricted. Your listing will be under review until you apply for approval to sell the product. When your product listing becomes delisted, it will hinder you from gaining sales.
Here is the updated list of Amazon FBA ungated categories where every regular seller can add their listings. However, products under each category may become restricted, especially during peak seasons and holidays.
Amazon ungated categories as of 2022:
Amazon Kindle Accessories
Books. Business and Office Products
Camera & Photography Tools, Equipment, and Accessories
Consumer Electronic Device Accessories
Grocery & Gourmet Foods
Health and Beauty Care
Home & Garden Tools for Home Improvement
Industrial & Scientific (BISS)
Infant and Baby Products
Luggage & Travel Accessories
Men and Women Clothing & Accessories
Music Related Products
Men and Women Outdoor Clothing & Accessories
Software and Personal Computers Tools and Accessories
Sports Clothing, Tools, and Equipment
Pet Supplies
Toys and Video Games
Why Did Amazon Impose These Product Restrictions?
Amazon putting restrictions on different product categories, subcategories, and brands isn't to stop their sellers from selling these products. It's also not about favoring popular sellers. Instead, it's to avoid negative customer feedback that affects the company, sellers, and consumers.
Amazon.com is a customer-focused e-commerce platform and focuses on serving both its sellers and buyers. It makes sure to give its users a great shopping experience by providing them with trusted sellers to buy the items they need. To avoid unexpected situations such as unsatisfactory purchases that can lead to more significant problems, Amazon has put boundaries on certain products listed on the website.
So, what are Amazon's objectives in making these restrictions?
Amazon started gating categories to ensure that a particular product would pass its QA standards. Furthermore, it ensured that customers would only receive high-quality products that are safe for use.
There were unavoidable situations in the past wherein buyers received fake and low-quality products that were harmful to one's health.
To Maintain the Brand's Reputation
One of the main objectives of Amazon gating is to protect and maintain the brand's integrity and control in production.
To Keep Buyers' and Sellers' Trust
Both are important to Amazon. If there are no retailers, then there will be no consumers. Amazon.com ensures to continuously develop users' experience and improve their quality control to provide the best service to their customers.
Fair Pricing for All Sellers
Amazon gating is made to stop overpricing. It prevents sellers from selling items at an exorbitant price during specific seasons or holidays.
Why Should You Get Ungated on Amazon?
Here are the reasons why sellers apply to sell in a restricted category.
Less competition. Many sellers don't have enough time and patience to challenge themselves and get ungated. They choose to stay a regular seller where more sellers have the same products. This means there are fewer listings with the same product as yours, and you can use it as an opportunity to make your listing more attractive to the consumers.
More sales. Since there are fewer sellers, you have a higher chance that the buyers will see your products and be clicked many times. However, you have to pay monthly for a subscription plan to keep being ungated. But you shouldn't worry, as PIRS Capital can help you fund your business. Keep in mind that Amazon doesn't take a lot from your sales, and this monthly fee will be a small amount to you if you gain more sales.
Opportunity to sell in-demand products. In online retail, you should be able to sell on-trend products. If the buyer is looking for a specific in-demand item and sees your listing, they may go to your account and look at all your listings. This will give them more choices to add to their cart before placing an order.
Stable pricing on your products. In regular listings, there are hundreds to thousands of listings for one specific product, and you have to constantly keep track of other sellers' prices. There are fewer listings to look at in professional selling, and you can adjust prices to maximize your profits. There is also fair pricing on all items.
Brand and store authenticity. Famous registered brands such as Adidas, Apple, Aquafina, Gucci, Nike, etc., are under the restricted category in Amazon. These brands, along with paintings, collectibles, and jewelry, need to be authenticated before you get the approval to sell them. Even if you are a small store on Amazon, it will assure your customers that your products are genuine and safe to buy.
Improved store performance rate. Before you get the approval to sell on gated categories, Amazon will ask you to meet the required ratings on the defect, pre-fulfillment cancellation, and late shipment. After getting approved, you have to improve your store ratings in order to be a successful Amazon seller.
And, of course, there are disadvantages associated with gating, namely:
It's expensive. You have to pay a monthly subscription to use the services.
It's time-consuming. Some sellers prefer to get fast sales than big earnings.
The requirements are difficult to get. Some categories are much harder to get ungated for than others.
Becoming "ungated" on Amazon can be time-consuming and requires documentation. However, the benefits you will get after Amazon FBA ungating are well worth it.
How To Get Ungated on Amazon
Amazon's gated products such as clothes, shoes, bags, and jewelry are often counterfeited by resellers. These knockoff items from authentic brand products are sold lower than other legit retailers to attract buyers. In online retailing, many consumers are getting scammed and receiving fake products, and this is what Amazon is preventing from happening on their website.
What should you do if your product is listed under the gated category on Amazon?
There are four steps on how to ungate brands on Amazon. Use the simple guidelines below to get ungated Amazon and make unrestricted listings.
Be a professional seller on Amazon. Signing up for a professional selling plan on Amazon will allow you to sell in restricted categories. However, if you are just starting, a monthly plan of $39.99 may be out of your budget. Luckily, PIRS can help you with your capital and help you in jump-starting your business.
Find the product you will be selling. In your Amazon account's inventory menu, click "Add Product." Find the brand, category, or subcategory of the item you want to sell. After ensuring your item is successfully added, find your product on Amazon's listings.
Look for the Amazon FBA ungating form. Next to your product, select the "Listing Limitations May Apply" and then "Request Approval." The site will redirect you to the application form you need to answer to be approved.
Fill out the form to get ungated on the restricted category. Read and follow the instructions. Complete the process and prepare the documents if needed. It is advisable to see the guidelines below on how to get ungated Amazon listings on each category before answering the form.
No commitment or hard credit checks, apply today!
How To Become Ungated on Each Restricted Category
In some categories, Amazon will just ask you to fill out their application form. But there are also prohibited Amazon categories that are more complicated and demand you to submit all their requirements to get ungated Amazon approval.
To be allowed to sell these items, you have to prove that you are a responsible, fair, legitimate, and trustworthy Amazon seller. There is no exact number of days in which your application will be approved. It will depend on the category and how long you have been selling on Amazon.
How To Ungate If You Want to Sell Collectibles?
Read the simple guidelines below on how to get ungated in each category.
Art and Paintings
Only gallery owners and art dealers can sell fine art on Amazon.
The seller must be in the industry for more than three years.
You should provide a well-known company website and an outstanding online appearance.
Collectible Books and Book Rentals
Amazon does not accept Amazon ungating applications for book rentals.
You should pass the minimum target performance. The items defect rate must be 1%, and below, the late shipment rate must be below 4%, and the Pre-fulfilment cancellation rate must be 2.5% and below.
It would be best to list collectible books under the publisher's ISBN.
The books you are selling must be signed, limited edition, first edition, rare, etc.
All books must be authentic.
Don't forget to submit your application form and wait for Amazon's approval.
Movie, TV, Anime, and Music Collectibles
Send an email about your Amazon ungating request to cfa-application@Amazon.com.
Your defect rate should be below 1%, below 4% for the last shipment rate, and not more than a 2.5% cancellation rate to meet the needed performance rate.
Make sure to follow formal listing requirements.
Old Coins
You must be official members of NCG/PMG, PCGS, PNG, and ICTA.
The coin grade should be 70% and above.
PCGS or NGC must grade all collectible coins for sale over $1500.
Send a copy of your anti-money laundering program documents to Amazon.
Send your form with the link to your website to Amazon.
Sports Memorabilia
All sellers of sports collectibles must maintain below a 0.75% order defect rate.
More than 80% of your products should be authenticated by Ace Authentic, Icon Sports Memorabilia, Major League Baseball, NFL Players Inc, Professional Sports Authenticator, Becket Collectors Club Grading, Sportscard Guaranty, and other sports marketing companies and manufacturers.
Once you have the proof, submit your application to Amazon.
How To Ungate If Your Product Is Food and Drinks?
Gourmet Foods & Groceries
Your defect rate must be at 1% or below.
Your account pre-fulfillment cancel rate must not go over 2.5%.
You should have below 4% and below the late shipment rate.
Create an account with a trusted grocery products distributor in Amazon, such as DollarDays and USgrocer.
Make sure you are using the same mail address and email address.
Provide scanned copies of your invoices from your recent grocery and gourmet orders on Amazon.
Look for the product you want to sell on Amazon's listings. Take a screenshot that should include the product's ASIN, UPC, and item model number.
Submit the application form and your completed requirements and wait for approval.
Wine and Alcoholic Drinks
It would help if you were a registered winery, importer, or wholesaler allowed to do retail.
You should be able to ship the product to other states.
You must comply with all regulations of the alcohol industry.
How To Ungate If You Want to Sell Items in the Fashion Category?
Jewelry
You should have a below 1% defect rate, below 4% last shipment rate, and a pre-fulfillment cancellation rate below 2.5%
You must have been a legit jewelry seller for more than a year.
You should have $50,000 or more annual revenues.
You must pay a $5,000 entry fee.
Submit your application form with some of your jewelry to Amazon's QA team test.
Registered Brand Clothing and Accessories
You have to fill out the application form.
You must have a physical retail store or e-commerce website.
Your website should have a shopping cart, photos of your items, and other features to get fast approval from Amazon.
Wrist Watches
You must meet the performance target required by Amazon and third-party watch organizations.
All your products should be listed using the watch manufacturer's UPCs.
You should test your watch's water resistance and time accuracy.
After knowing you are eligible and submit your application form.
How To Ungate If You Want to Sell in the Entertainment Category?
Games and Toys
To avoid being restricted, it would be best to have an excellent performance rate before the peak season.
Amazon will give you a certain amount of sales that you have to fulfill before November.
The sales should not be from the Games and Toys category.
Video, DVD, and Blu-ray
Your Amazon account must reach the required shop's performance rate.
You have to tell Amazon where your inventory sources are to confirm that your products are not fake.
You have to inform Amazon of the total number of units you will sell.
Submit the form along with three invoices from your distributors.
How To Ungate If You Want to Sell Amazon Kindle Accessories?
You must comply with Amazon's Device Accessories FairUse and Compatibility Guidelines in selling Amazon Kindle products.
Remember that Amazon will take 45% on your Kindle sales.
Fill out and send the form to Amazon and wait for their approval.
How To Ungate on Amazon to Sell Gift Cards and Discounts
Amazon does not accept applications for this category unless the gift card is used in your company.
You should also ensure there is enough balance remaining for customers to use the advertised amount in the gift card.
How To Ungate the Home Appliances Category?
If you want to sell home appliances on Amazon, you must provide documents such as your product's application form, certifications, and invoices.
There are also other significant appliances regulations from Amazon that are not listed.
Submit these papers along with your application form.
How To Ungate on Amazon to Sell Motorized Vehicle Parts and Accessories?
Fill out your application form.
Before you list the items on Amazon, you should make a website first.
Use real photos of your products that Amazon can verify on another website.
List your products using UPS codes.
Read the automotive & Powersports parts finder and fitment's data page.
How To Ungate and Sell Sexual Wellness Products?
Amazon will only require you to fill out the form and wait to get approved.
Amazon Ungating Services: What Do They Do?
The level of difficulty to get ungated on Amazon depends on the category. There are restricted categories that are easy to get approved and do on your own such as:
Games and toys
Gift cards and discounts
Movies, TV, anime, and music collectibles
Registered brand clothing and accessories
Sexual wellness
Unfortunately, if you will be selling groceries, wines, books, coin collections, fine pieces of jewelry, art, etc., you may need a little help. Amazon ungating services help sellers get approved to sell in gated categories.
Companies that offer Amazon ungating services have a good reputation and may guarantee your approval. However, it is not cheap. The price for Amazon ungating services ranges from $200 – $1,000+ depending on the category you want to be approved to sell.
Pros and Cons of Using Amazon Ungating Services
If you are not sure how to ungate your account, hiring a professional to help you with your application will be advisable. However, if you are confident to proceed with the application yourself, you can also do so.
Listed below are the pros and cons of getting Amazon ungating services so that you can better understand this service.
Here are the pros:
Higher chances of approval. The people who will assist you have enough knowledge and experience in handling this process. They know what their job is and what you need to guarantee your approval. This service will lessen the possibility of your application getting denied and starting over again.
Easy application process. By getting Amazon ungating services, the provider will make your whole application process easy and fast. You will not be stressed worrying about where or how to start. After hiring a professional, provide them with the needed documents, photos, and samples and let them do their job. You will just wait for them to complete all the requirements required and process your application. The approval from Amazon may either be sent from them or directly sent to your email address.
Legal and document assistance. Perhaps you do not have a specific document such as product authenticity, invoices, or other legal documents needed to complete your application. The service can help you with that and ensure that you can submit all the requirements.
Assistance with Amazon suspensions and bans. One notable feature of these companies is that they also offer assistance for sellers who were suspended or banned from selling on Amazon. They will find the cause and solution to fix your suspended seller account, so you can get back to selling on Amazon.
Money-back guarantee. If you do not get approved, some companies offer a money-back guarantee.
Here are the cons:
Expensive. One of the main disadvantages of this type of service is its high cost. Depending on the contract between you and the company, you can pay them in installments or in full.
Approval is not 100% guaranteed. Hiring someone to do the job doesn't mean it will ensure your approval. They are experts in the field, but it is your credentials, and you have to meet Amazon's requirements. Even if the expert made sure your documents were complete, the approval would depend on Amazon.
Fake service. If you consider using an Amazon ungating service, you should look for a legit company. Since Amazon is a huge e-commerce platform with millions of sellers and consumers, some people use it to scam people who want to earn. The so-called experts will offer a much cheaper assistance fee but will not do anything for you.
Final Thoughts on Amazon Gating/Ungating
Is Amazon product restrictions a good idea? Yes, it is! Amazon is a huge company established in the 90s and is now a giant e-commerce business company. The key to their success is their capability to continuously improve every aspect of their company, including its website, production, and shipment for their users.
This restriction is only one of the great improvements Amazon made. Because of Amazon gating, sellers will be able to gain more sales, sell trendy products, enjoy less competition, and improve the credibility of their seller account. Consumers will have more assurance that the item they will buy is safe, of high quality, and worth the money.
If you are planning to sell items that are under restricted categories, you need to get approval to sell them on Amazon. It's a taxing and expensive task. You will also need to spend a lot of time, effort, and patience. However, the process will be worth it once you get approved.
If you need help, especially with funds for your business, PIRS Capital can support you in growing your business.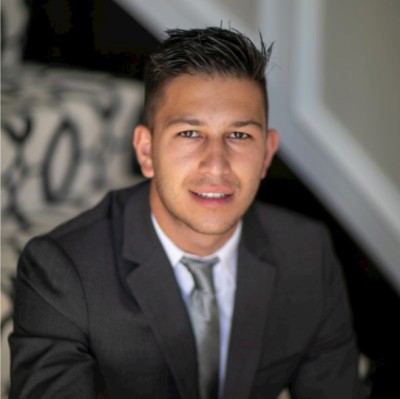 Written by: Mitchell L.
I work with companies that sell products on platforms such as Amazon, Shopify, Walmart, Ebay, Etsy, etc. I understand that every business is unique and thats why I form genuine relationships with owners so I can help them reach their goals and find success through our working capital solutions.
Ready to take control of your finance?