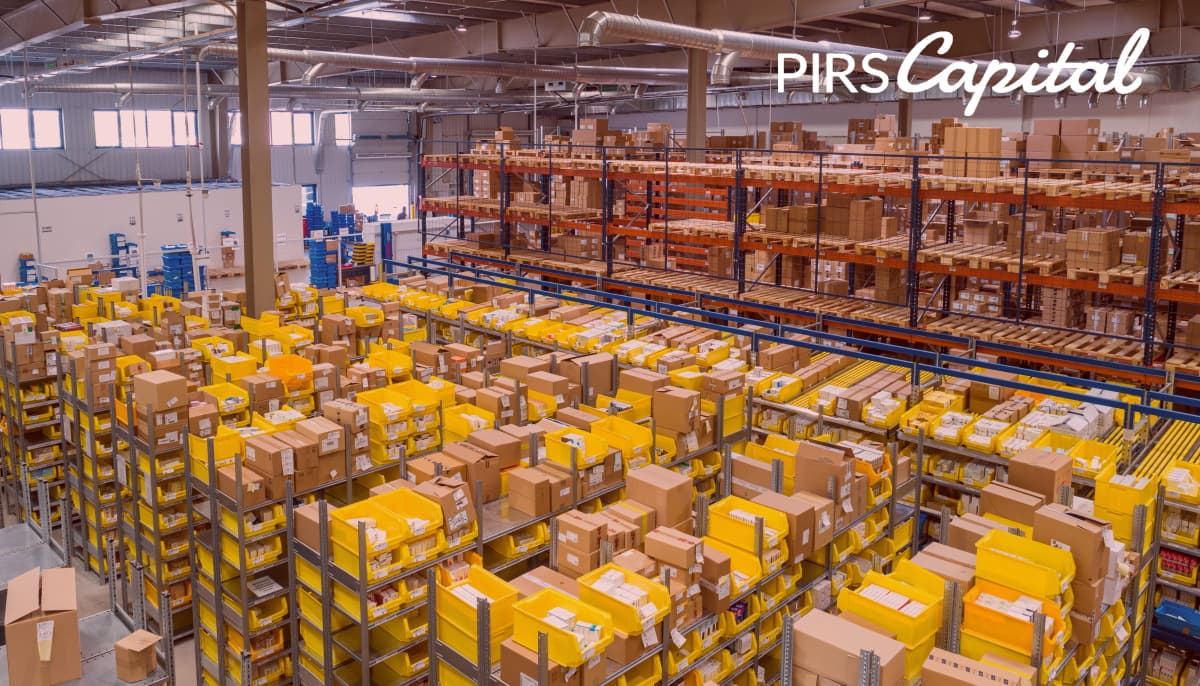 The Amazon Warehouse Deals program was founded to sell all products that did not fit the marketplace's high standards. In a nutshell, this is where you'll find items that have been used, reconditioned, opened, or returned (regardless of whether they were damaged) in the warehouse. Given that not all Amazon returns end up in vendor inventory, this is not surprising.
Don't Wait, Become a Satisfied PIRS Customer Today!
What Are Amazon Warehouse Deals?
Amazon Warehouse Deals is a division of Amazon.com dedicated to providing great savings on returned, warehouse-damaged, used, or refurbished products that are in good working order but do not meet Amazon.com's stringent "new" requirements. They also sell items that are brand new and have never been used.
There are some Amazon returns that are not replenished, and those that are not restocked — but are still in "excellent" condition — may be advertised as an Amazon Warehouse Deal.
The fact that Amazon specializes in returned, damaged in storage, used, or refurbished things means that inventory is continuously changing. As a result, Amazon cannot predict when an item will become available in the future. Keep checking back for updates, and submit your orders as soon as possible.
How Do Amazon Warehouse Deals Work?
Customers have returned millions of like-new, open-box, and pre-owned items to Amazon Warehouse, which then resells them at a substantial discount to other customers in the same category.
All Amazon Warehouse Deal items are submitted to a 20-point quality assessment method, which includes a visual inspection and rating, before being provided at a discounted price. Your purchases are eligible for Amazon Prime and are backed by a 30-day money-back guarantee that is unsurpassed in the industry.
How to Submit a Listing
Product listings are organized into categories to allow purchasers to browse and select offerings based on their preferences, such as condition or price, on the offer listing page for each product.
Amazon thoroughly examines each item's functioning and physical condition before allocating it to one of five listed conditions: new, refurbished, used or reconditioned.
Used – Excellent Used – Excellent Used – Very Good Used – Acceptable (Acceptable if it has been used)
As an example, consider the following description of Amazon's numerous listing conditions:
Renewed or refurbished
1 Amazon has inspected and tested its refurbished items, and they are in excellent working and cosmetic condition. These items may have been repackaged, but they will still have all the necessary components. These items are covered by Amazon's "Amazon Renewed Guarantee," which ensures that consumers receive a replacement or refund if the product does not match their expectations within 90 days of purchase.
Pre-owned items that are as nice as new
2 The packaging of an item listed as "like new" on Amazon Warehouse is in excellent shape; nonetheless, it does not meet Amazon.com's "new" product standards because of the quality of the packaging. "Used-Like New" refers to things that have been returned but have only minor packing defects.
Used – Almost new
3 When an item has aesthetic damage or flaws, shows only little signs of use, is missing minor accessories, or has been updated to preserve the item better, Amazon will be given the "very excellent" rating.
Pre-owned – in excellent shape
4 If an item has severe visual damage or faults, as well as missing attachments, Amazon will classify it as "good" in its condition rating system, according to the company. It's possible that the packaging has been altered in order to better protect the item in question.
Acceptable – In decent condition
5 A condition of "acceptable" will be given to an item that has signs of wear, such as scratches, dents, and other cosmetic concerns. This indicates that the item's packaging has been upgraded to protect the item better, that the item's instructions have been removed, and that the item contains third-party attachments, among other things.
What Is an "Open Box"?
When it comes to Amazon Warehouse Deals, the term "open box" can refer to a variety of different things depending on who is selling the item.
Amazon's "used but like new" designation usually denotes an item returned to the company or that has had its packaging damaged at the warehouse — either by accident or because Amazon needed to open it to test if it worked before shipping it. Whatever the reason, it is still available for purchase on Amazon implies that it is in good operating order. Because Amazon has stringent requirements for the quality and functioning of the products it offers, every "open box" item on Amazon Warehouse Deals is guaranteed to be in good working order due to Amazon's stringent quality and functionality requirements.
Some customers have experienced problems with their orders even though all items on Amazon Warehouse Deals are described as being in good condition. In the event that you come across an open box deal from a third-party vendor, proceed cautiously. Although Amazon has strict rules for product conditions, the term "open box" on third-party sites does not mean the same thing as it does on Amazon.
The term refers to computer games and software that have been removed from their original packaging or casing but continue to function properly. Depending on the circumstances, anything else marked as "open box" could be anything the seller wants it to be. It is not reasonable to assume the same standards from an Amazon-sold item.
Benefits of Amazon Warehouse for Vendors
You might be asking how keeping your company's products available on Amazon is beneficial to you and your business, and if there are differences in profits between Amazon Warehouse vs. outlet.
Sellers who are unable to sell directly on Amazon gain indirectly from these offerings, for example, those who sell:
Vendors do not have to incur the full cost of transportation and shipment because Amazon takes care of it for them.
In this case, Amazon will reimburse the customers directly, while sellers will only be charged FBA storage fees and usual FBA seller fees.
Product returns to the manufacturer for repackaging are not required because the products are collected and returned to the manufacturer. This saves a significant amount of money because the item received after returning is previously owned.
Just think of the inconvenience it causes the seller to pick up the merchandise from FBA centers, return it to the packing firm, and then resend it to FBA centers.
It has the effect of protecting vendors from product returns by offering discounted products and a variety of incentives to consumers who purchase certain items on the site. In exchange for accepting a damaged delivery, customers who accept a damaged delivery are also ready to take a chance on receiving high-quality goods in exchange.
According to consumer feedback, the Amazon Warehouse Deal Seller Account achieved an overall favorable rating of 78 percent, indicating that the vast majority of customers received high-quality goods.
What Should You Know About Amazon Warehouse Deals if You're a Vendor?
Many suppliers are concerned about whether they will be able to sell to Amazon Warehouse Deals. This is a question they are frequently asked. Amazon Purchasing things through Amazon Warehouse Deals is only available if you are already an Amazon customer; sellers are unable to sell to customers of Amazon Warehouse Deals at this time.
The following are the delivery policies for Amazon Warehouse Deals:
Qualifying items sold through Amazon Warehouse Deals may be eligible for free Prime delivery, free 2nd Day Shipping, or free Super Saver Shipping, among other perks, depending on the specifications of the respective campaign. Aside from the United States, Amazon Warehouse Deals does not yet ship to overseas destinations.
A mistake on Amazon's part has resulted in the company covering the costs of all Amazon Warehouse return shipping charges if a Prime Day Warehouse Deal is returned by the consumer.
Reimbursement for Amazon Warehouse Space
As stated in the FBA's Lost and Damaged Inventory Reimbursement Policy, sellers will only be compensated for products that are lost or destroyed while in Amazon's custody.
Inventory Reimbursement Policy for Lost and Damaged Items at Amazon (FBA)
The following options are available if your product is lost or destroyed while in Amazon's control (by an Amazon-partnered carrier, in the fulfillment center, or during delivery to a customer): Amazon will:
In either case, Amazon will either replace the item(s) with a similar FNSKU or reimburse the Seller an amount equal to the estimated replacement value of the lost inventory, less applicable FBA, and Selling on Amazon fees.
No commitment or hard credit checks, apply today!
Replacement Cost for Amazon-Damaged Goods
Among the elements taken into consideration by Amazon when determining the value of an item are those following:
Your past sales and marketing experience
The average selling price for FBA items on Amazon
The previous sales history of the ASIN
Whenever they don't have enough information to establish an acceptable value for an item, they rely on the default replacement values listed in the table below to figure out what the item is worth. Following the delivery of the default replacement value as reimbursement, Amazon may ask for more information from you, such as a copy of your receipt or an invoice, if you request a reevaluation.
The replacement value of a single item will not be more than $5,000. When making a transaction worth more than $5,000, Amazon recommends that you consider purchasing third-party insurance. Alternatively, Amazon may add items to your inventory that have the same FNSKU and are in the same condition as those reported missing or damaged in lieu of compensating you for your loss.
What does this insurance coverage cover?
Items were destroyed while in possession of an Amazon fulfillment center.
Items that have gone missing from an Amazon fulfillment site have been identified.
Several products have gone missing from an Amazon fulfillment center over the course of the last 30 days.
There are items that have been misplaced or damaged by the carriers and wholesalers that we rely on to deliver products to clients.
Important: Small parcel items damaged due to improper packaging and transported by Amazon-affiliated carriers are not covered under the Amazon Guarantee. When shipping to an Amazon fulfillment center, always follow our prep, packaging, and shipment processes to ensure that your package is not damaged during transportation.
Shipments made by Amazon-partnered carriers that are lost or damaged during transit to an Amazon fulfillment center are reimbursed (small parcel, less than truckload, and full truckload)
What does this policy exclude?
Products that Amazon does not permit
Products that do not comply with Amazon's inventory regulations
During the processing of the removal order, several restricted products were lost or damaged.
Customers, distributors, and suppliers all suffer losses or damage as a result of defective products or items on their hands.
Items that have reached the end of their shelf life
Merchandise that has been damaged when it arrives at the fulfillment facility
Small cargo products that were damaged while being transported by Amazon-affiliated carriers because of insufficient packaging
IMPORTANT: When sending to an Amazon fulfillment center, make sure to follow all of our preparation, packaging, and shipping instructions to avoid damage during transportation.
Three Best Practices for Amazon Warehouse Deals
When it comes to Amazon Warehouse discounts, both shoppers and sellers are able to benefit from the arrangement. Customers benefit from compromising on packing quality in exchange for the lowest possible price for a high-quality product of the highest possible quality.
However, while the seller may be able to provide brand-name products readily, there are a few things they should be aware of to avoid any complications.
Sellers should pay great attention to how their products are packaged to ensure a successful sale. Packaging keeps things safe as they are transported over long distances. A consequence of this is that if the packing does not meet industry standards, the goods may be destroyed during shipment. It is also possible for packages in Amazon Warehouses to be damaged.
You must maintain a detailed record of all invoices and receipts associated with the product you are selling. Amazon compensates sellers based on the value of the goods and the price at which it was purchased. As a result, be certain that you can keep track of all of your receipts and bills.
The seller should track the products that the sellers list on FBA. Before delivering the products, they should inspect the packaging to ensure that it is in good condition to avoid future allegations. There are a couple of additional Amazon fulfillment standards that you should be aware of as well.
Why It's Important to Prioritize Your Company's Brand
You should remember that Amazon may not handle consumer returns the way you anticipate them to be handled. The item will end up on Amazon Warehouse Deals search if the price is low enough to make it a viable selling proposition. It is best to either let a client keep the damaged goods or arrange for them to be returned to the manufacturer to avoid potential harm.
Consider if you need or want to request a refund if a product is missing or damaged at an Amazon Warehouse before you do. Amazon Warehouse Deals will certainly feature that item if it can be located or if the packaging has been damaged, but the equipment is still functional.
While shopping things from Amazon Warehouse Deals, customers should proceed with the same prudence as merchants do when making their purchases.
This is because a manufacturer's guarantee rarely covers these devices in the first place. To keep yourself safe from such unforeseen expenses, you can reach out to PIRS Capital for ecommerce financial aid.
Follow these best practices to ensure that you do not have any product issues:
Before making a purchase, be sure you understand the Amazon Warehouse deals return policy. When you purchase things through Amazon Warehouse Deals, you have 30 days to return them to the company.
Look into the expense of returning to your own country. Customers that have Amazon Prime benefit from free shipping and returns, which allows them to purchase without stress.
Look for product accessories and double-check that all necessary components are present; otherwise, the product will be just as useless as a faulty product.
Other factors to consider are delivery prices, shipping time, and other analogous difficulties, all of which vendors should investigate.
For buyers looking to save money on their purchases, Amazon Warehouse Deals are a terrific method to do just that.
The sellers, on the other hand, are not benefited by this arrangement in the least. Once the items are recognized as warehouse specials by Amazon, they become the property of Amazon due to the fact that they have no control over the merchandise.
After all, you don't want items to end up in warehouses; you want them to remain in the hands of the individuals who purchase them, which is a measure of retention. First and foremost, concentrating on your brand is the most effective approach to reap the benefits of Warehouse Deals.
In this equation, the importance of your brand and the quality of your items are crucial.
Final Remarks
Because the default setting in Seller central is for the item to be reimbursed, you must disable Amazon's option to repackage your products. Opt-out and have any unsatisfied or broken items returned to you directly. You will incur the cost of returns, but you will save significantly in opportunity costs down the road. Calculate the value of the lost Buy Box opportunity plus brand control and compare it carefully to the cost of return shipping. Keep in mind that you may always resell those things on another marketplace, where you retain control over the process and the client experience. If you require financial assistance, PIRS Capital is a reliable place to seek help for your ecommerce business.
If nothing of the above appeals to you, your third alternative is to become involved. You can make modifications to deals on your products displayed as Amazon Warehouse Deals if you notice any inaccuracies. At the very least, this will assist in managing consumer expectations and avoiding unsatisfactory returns.
Frequently Asked Questions
Can you rely on Amazon Warehouse deals to save you money?
Yes, Amazon Warehouse promotions are available and handled by Amazon.com, and they are a good deal. A first 20-point quality check is performed on each item before it is evaluated for its overall condition. Returning a product to us within 30 days of receiving it is acceptable if the product does not meet your expectations.
What is the best way to shop for warehouse bargains on Amazon?
How to shop on Amazon Warehouse using the Deals? You have two options:
1) Log on to Amazon's website or mobile application and type "Amazon Warehouse" into the search field.
2) Alternatively, you can go to the product's website and search for warehouse deals using the "New & Used from $X.XX" filter, or you can go to the product's page and search for warehouse deals using the "New & Used from $X.XX" filter to hunt for warehouse bargains.
Buying from an Amazon fulfillment center: is it a smart investment?
Amazon Warehouse Deals are a great way to get high-quality things at a reasonable cost. For the most part, everything is still in fantastic condition. The information and images must be thoroughly examined.
It is worthwhile to purchase from Amazon Warehouse stores since you can obtain your desired things for a fraction of the cost of retail. In the case of premium members, the items are available for purchase; but if you are unhappy with the quality, you can return them for a refund.
Can Amazon Warehouse deals win the Buy Box?
Suppose you want to find Amazon Warehouse Deals. In that case, you must either navigate directly to the Amazon Warehouse sales section of the site or click into the "Available from these sellers" link on a product listing.
Is Amazon Warehouse a legitimate organization?
A favorable seller rating of 78 percent has been assigned to the Amazon Warehouse seller profile over the course of the last 12 months. (You may see some of the Amazon Prime Warehouse FAQs on their website here.) The fact that a large number of clients appear to be satisfied with their purchases is reliant on the item they acquire. It is necessary to take into account a plethora of elements, such as shipment timeframes, weather conditions, and brand names.
What is Warehouse Deals, Inc.?
Don't confuse Amazon Warehouse with Warehouse Deals, Inc., a third-party vendor with a name that sounds suspiciously similar to Amazon Warehouse Clearance Deals but is not affiliated with Amazon. Among the many complaints about Warehouse Deals, Inc. is the lengthy shipping times, receiving the incorrect items, the complete lack of customer service, and receiving the merchandise in terrible condition, to name a few.
Warehouse Deals, Inc. no longer has a seller profile on Amazon. However, a new Pro Warehouse Deals Inc. account appears to be a copycat of the previous account. If you purchase from a third-party seller on Amazon, always read the seller profile and customer reviews first.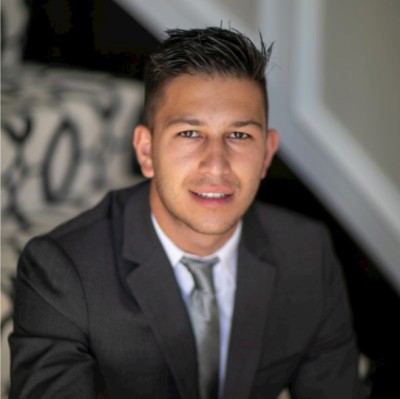 Written by: Mitchell L.
I work with companies that sell products on platforms such as Amazon, Shopify, Walmart, Ebay, Etsy, etc. I understand that every business is unique and thats why I form genuine relationships with owners so I can help them reach their goals and find success through our working capital solutions.
Ready to take control of your finance?