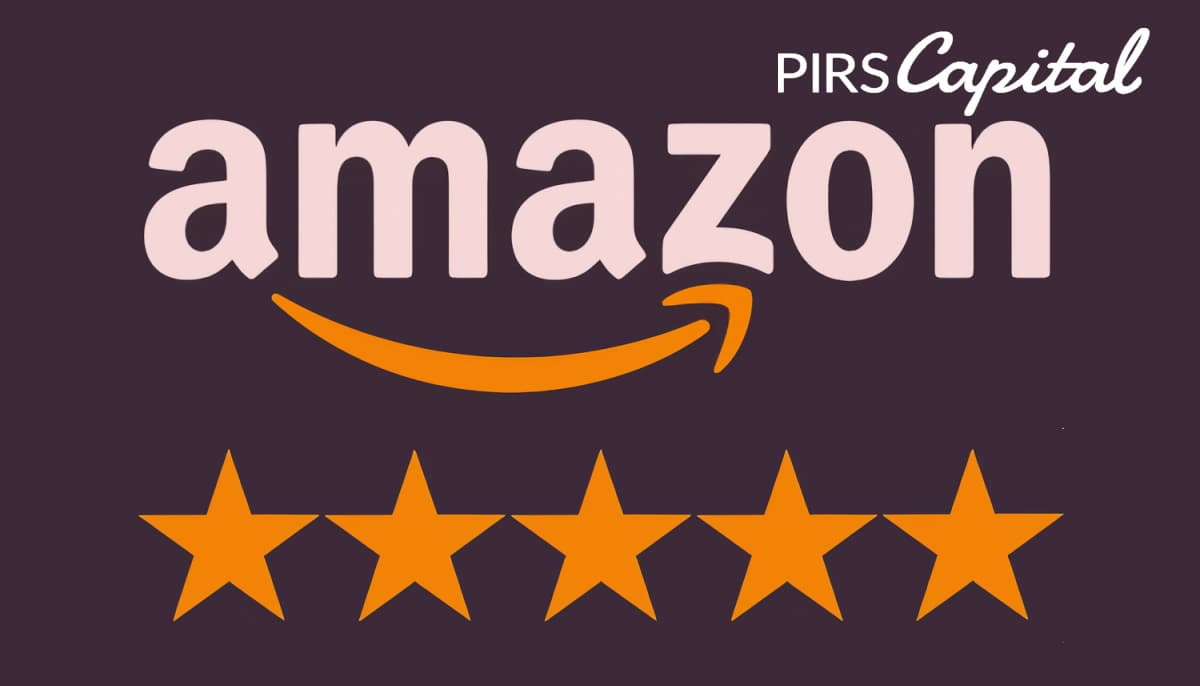 As sellers, a customer's product review is crucial. It has a significant impact on a product's selling potential. According to Trustpilot, about 89% of global consumers read reviews first before buying products.
However, reviews are hard to generate. Buyers don't always leave reviews on Amazon, and it's always easy to fake reviews on other platforms. This is why Amazon launched Amazon Vine.
This article will discuss everything about the program, how sellers can benefit from it and utilize it, and how to get into Amazon Vine.
Don't Wait, Become a Satisfied PIRS Customer Today!
What Is Amazon Vine?
Amazon Vine is a program where selected and most trusted product reviewers are allowed to post their reviews on new and pre-release items. This is to help other customers make informed purchase decisions.
In this program, there's communication between the reviewers, enrolled sellers, and buyers. The sellers submit their products, which the Vine Voices will review. The selected reviewers are called Vine Voices, and they provide unbiased and honest feedback about the products.
How Does It Work?
Amazon invites customers to be Vine Voices, and they're given free submitted products from enrolled sellers. Independent reviews given by the Vine Voices can't be modified by Amazon and influenced by the sellers.
They will test the products and review their performances. Their reviews are posted for other buyers to see before they purchase the same products.
Pros and Cons of Amazon's Vine Program for Sellers
Amazon's main goal for this Vine Program is to combat fake reviews on Amazon. Fake reviews lead to misconceptions, poor purchases, and lower satisfaction rates. This also lowers the credibility of the sellers.
Benefits
Here are some benefits of Amazon Vine:
✔️ More Reviews
Amazon allows sellers to receive up to 30 reviews from this program. There's no full guarantee that a seller will receive 30 reviews since it's up to the Vine Voices to leave reviews or not.
✔️ More Practical Feedback
Vine Voices breakdown every aspect of a product so potential customers can get a whole picture of how the product works. Instead of vague reviews, Vine Voices are required to leave actionable and relevant feedback that will contribute to a customer's purchasing decision.
✔️ Fastest
This is the fastest way to receive reviews, especially on a newly launched product. Within a short period of time, you can get 30 reviews on your product that could jumpstart your listing.
✔️ Higher-Quality Reviews
Since Vine Voices are selected by Amazon itself in terms of reviewer rank, it shows the reviewer's quality and helpfulness as judged by the other customers. This means that their reviews are detailed. You can expect pros and cons with supporting images and videos in their reviews. This way, you can clearly see what Vine customers like about your product and what you should improve.
✔️ Traffic and Conversion
Customer reviews are strong factors of brand awareness that affect a shop's sales and conversions. With high-quality and detailed Vine Voice reviews on your products, the conversion rates may increase and can boost your overall best seller ranking.
Limitations
Here are some disadvantages with Amazon Vine:
❌ Costly
Sellers need to pay an enrollment fee of $200 for each ASIN or product they enroll. You need to assess if you have enough funds to support this. If anything, you can go to PIRS Capital for financial help. You can get additional capital that you can use for this purpose immediately.
❌ Brand Registered Availability
This Amazon program is only available for brand-registered sellers. This limits the number of sellers who can actually join the program. If your competition in the market isn't in Vine yet, you can take this advantage and join, or it can go the other way around.
❌ Unguaranteed Reviews
It's true that all reviews from Vine Voices are detailed and of high quality. But, it's not guaranteed that these reviewers will always give positive feedback or any review at all. Sellers have no control over what the Vine Voices will say about their products and won't be able to contact them in any case.
No commitment or hard credit checks, apply today!
How to Join the Amazon Vine Program
If your brand and product are qualified, you can follow these steps on how to join Vine Program at Amazon as a seller:
Log into your account.
Go to Seller Central and then select the "Vine" section under Advertising.
If you're brand-registered, an "Enroll in Amazon Vine" button will appear on the screen.
Assuming you're qualified, a new screen will pop up where you'll enter your ASIN and click "Begin Enrollment."
Once in the program, you will send sample products to Amazon for Vine Voices to test. There are three enrollment tiers: Basic, Plus, and Premium.
Five products can only be enrolled and submitted at the Basic level. In the Plus level, sellers can register up to ten products, while in Premium, you can add up to 20 products.
You can receive your product review within four to eight weeks after completing the enrollment. After all, the Vine reviewers need time to test your product. In addition to this, please don't expect a total of 30 reviews since Vine reviewers aren't obligated to leave reviews.
Requirements to Enroll
Here are some requirements and qualifications you need to meet before you can enroll:
Must be a professional seller with a brand registered at the Amazon Brand Registry
Have less than 30 reviews on the product
Have buyable FBA "new" offer
Available inventory, image, and description
Eligible Items on the Program
Not all products can be enrolled, so sellers need to consider their inventories before joining the Amazon Vine Program. All products will be accepted by Amazon except for some of these:
Items sold in bundles
Adult-only products
Hazmat items
Heavy and bulky items
Sample products
Dropshipping products
Additionally, you can't enroll in the Vine Program if your product:
Doesn't match your Amazon listing
Requires the reviewer to make another purchase of another product to complete the review.
Requires Amazon to bundle multiple products for review or delivery.
How to Become an Amazon Vine Reviewer?
For non-sellers or those who want to become Vine Voices, Amazon will reach out to you if they think you're a good fit for the program. In this matter, there are some guidelines Amazon uses if you want to know how to become a reviewer for Amazon. These include:
Interest in the same products as those enrolled in the Vine Program
Higher rankings of recent reviews
Reviewer's rank and the number of reviews — which is heavily dependent on the overall helpfulness of all reviews
Demonstratable expertise in one specific product category
Amazon focuses on quality instead of quantity of reviews. If you leave one-word reviews with no substance, the Vine Program is out of reach for you. In the same manner, being a prolific reviewer isn't also a guarantee that you can join the program.
Tips on Becoming an Amazon Vine Voice
Here are some tips to increase your chances of becoming a Vine reviewer:
Check all your recent reviews and make sure they're of good quality. If not, update them with more detailed and helpful content.
Start writing lots of helpful product reviews. The more you write, the more Amazon will notice you.
Make sure you specialize in one field or product category. Once other customers notice your multiple reviews under one category, they will soon look for you and rate your reviews.
Amazon Vine Program During the Pandemic
In response to the COVID-19 pandemic that struck in early 2020, Amazon had to suspend Vine enrollments and shipment creation. Amazon Vine is suspended due to Amazon's shift of focus to prioritizing the receiving and shipping of household goods, medical supplies, and other high-demand products.
Recently, in 2021, Amazon Vine Program is back in service with the following updates:
No fee for sellers for every parent ASIN enrolled in the program.
Sellers will handle the FBA fees to stock and ship products.
There should be less than 30 reviews on the product page.
Products should be enrolled in FBA and in new condition.
Sellers should be registered in Amazon's Brand Registry.
Alternatives to Amazon Vine
If you can't join Amazon Vine, here are some alternatives you can try to generate product reviews:
Amazon Posts – This is a free option. All you need is to consistently post to help customers discover your products. This will drive traffic and can increase conversion rates.
Email – You can also ask your customers through email. Assure them that it won't take up too much of their time and attach a direct link where they can leave a review. Make sure to use a brief and efficient email format.
Amazon Early Reviewer Program – This is another Amazon program that allows sellers to submit one product SKU to be promoted by Amazon and get reviewed by a recent customer. This costs US$60 per SKU that's only charged once you receive a review or if one year has passed.
Package Inserts – You can encourage your customers to leave reviews by adding some simple cards to their packages. You can also offer them customer service support to encourage them to reach out to you regarding any issue or questions.
Summed Up
Product reviews are helpful in driving traffic and increasing brand awareness and sales. In regard to this, the Amazon Vine Program is extremely helpful. However, there are still some limitations you should be aware of when enrolling in the program. Moreover, you should know what the qualifications for the program are.
Sellers need to abide by these and wait for the reviews. Most importantly, if you need funds for your new products or for alternatives, you can seek help from PIRS Capital.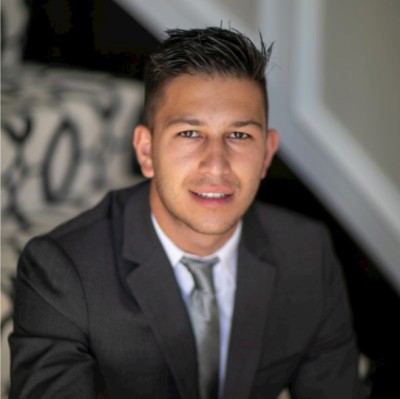 Written by: Mitchell L.
I work with companies that sell products on platforms such as Amazon, Shopify, Walmart, Ebay, Etsy, etc. I understand that every business is unique and thats why I form genuine relationships with owners so I can help them reach their goals and find success through our working capital solutions.
Ready to take control of your finance?