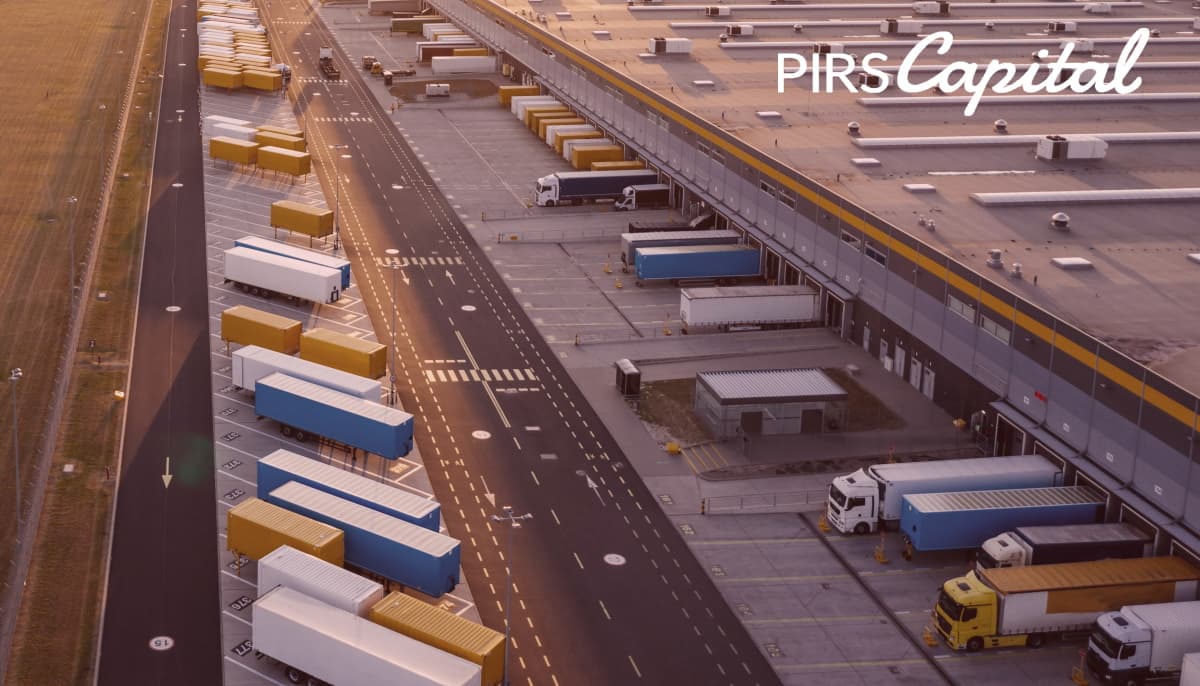 Are you looking for ways to manage your Amazon product's storage and shipment? Or do you want to know if Amazon's fulfillment centers are beneficial to your eCommerce business? Check out this article to know more about Amazon's fulfillment centers, their benefits, and the fees you might encounter.
Don't Wait, Become a Satisfied PIRS Customer Today!
What Do Fulfillment Centers at Amazon Do?
Customer satisfaction should be the priority of any business owner. However, without the capacity to manage inventory, the shipment and delivery of products can be affected, leading to dissatisfaction from customers. With the lack of physical space to store all products and other inventory problems, Amazon distribution centers or fulfillment Amazon was built.
This article will discuss all you need to know about Amazon distribution centers, commonly known as Amazon fulfillment centers.
What Is an Amazon Fulfillment Center?
Amazon fulfillment centers, sometimes called Amazon distribution centers, are locations where merchants can send their products for storage. Amazon warehouses will also serve as a distribution center where Amazon associates can quickly pick, pack, and ship orders.
Amazon fulfillment centers have scanning machines, Amazon robotics, and a computer system to track millions of items daily.
How Are Orders Processed in Amazon's Fulfillment Center?
Sellers will send their products to the Amazon fulfillment center. Once the products are delivered to the warehouse, the products are stored carefully in yellow totes that are barcoded and scanned into Amazon's system. The products will then be placed randomly in the warehouse.
Once Amazon receives an order, the fulfillment centers will use machines and robotic arms to get the tote with a barcode. The machine will then bring the tote to an associate to pick the product and move it for shipping.
Quality Assurance
Before shipping orders, products in the fulfillment centers undergo quality assurance. Once the products pass a quality assessment, the associates pack the products. And, before the products are sent out, they will go through a machine that will scan, label, and organize the packages for shipment.
Delivery Associates
The products are shipped directly to the customer from the fulfillment center through FedEx, USPS, UPS, etc. Other times, the orders are transferred to a sortation center where orders are categorized before they are transferred to the shipper. Transferring orders to the sortation center allows Amazon to organize and deliver orders from different Fulfillment centers to the shipper at the same time.
For example, instead of 6 UPS trucks that will go to different fulfillment centers to pick up five pallets each, only 1 UPS truck can directly pick up the 30 pallets at one sortation center. By picking orders directly at the sortation center, Amazon can meet their Prime members' 2-day shipment time frame.
The procedures and processes in Amazon fulfillment centers are beneficial for Fulfillment by Amazon (FBA) sellers. FBA sellers' products are sent to customers quickly and efficiently.
What Is Fulfillment by Amazon (FBA)?
Customers of eCommerce businesses expect reliable and fast shipment of products, so it's essential to get fulfillment right. Fulfillment is the process of receiving and storing product inventory and picking, packing, and shipping orders to customers. You might be asking so, what is fulfillment by Amazon, and how does it work?
Fulfillment by Amazon is a service that helps eCommerce businesses to grow by providing access to Amazon's logistics network. Through FBA, businesses will send their products to Amazon FBA warehouse locations.
Amazon will handle receiving, packing, and shipping when customers make a purchase. They will also handle customer service and process any returns or exchanges.
Due to Amazon FBA's popularity, the list of Amazon Fulfillment centers multiplied. They opened their first Fulfilment center outside Seattle in 1997with PHL1, located in New Castle, Delaware. Today, there are more than 180 sortation and fulfillment centers combined.
Fees
When you decide to use Amazon FBS, you'll also need to know the potential costs. The costs can vary depending on the number of products stored at the warehouse. This goes along with the weight, size, and duration of storage. If you need funding to manage your fees, PIRS Capital can offer additional funding.
Monthly Storage Fees
Monthly storage fees are charged to sellers every 7th and 15th day of the month. Monthly storage fees vary depending on the packaging size and time of the year. By talking about the time of the year, fees from January to September are lower than from October to December.
For standard products, fees from January to September are $0.75 per cubic foot. Standard product fees for October to December are $2.40 per cubic foot.
For dangerous goods, Amazon charges $0.99 per cubic foot. Between October to December, the price increased to $3.63 per cubic foot.
Note: Items stored for more than a year are subject to higher storage fees of up to $6.90 per cubic foot. Or $0.15 per unit.
Amazon Inventory Overage Storage Fee
Every Amazon seller has a maximum limit of 100 cubic feet of storage at any warehouse. If the seller exceeds the 100 cubic code limit, Amazon charges an additional $10 per cubic foot.
FBA Removal Fee
If the seller wants to remove the item from the warehouse, Amazon will charge them per unit instead of cubic feet. Amazon charges are as low as $0.25 per unit (0-0.5 pounds) and up to $2.10 per unit if over 10 pounds.
FBA Returns Processing Fee
Return fees apply to all products that Amazon offers free return shipping. The sellers essentially pay the shipping cost of the returned item. The return fee varies depending on the product type, dimensions, and weight. Charge of small items can be as low as $2.50 and as high as $5.95 or more for large items.
Since sellers can't control if a customer returns an item, they can minimize return by ensuring no product defects.
No commitment or hard credit checks, apply today!
What Are the Benefits of Amazon Fulfilment Centers?
As an online entrepreneur, you must understand that an effective and reliable eCommerce fulfillment will earn trust from customers. By meeting your customers' expectations, you will make them happy, increasing your eCommerce business's overall rating. Remember that a high review rating will encourage potential new customers.
Aside from earning your customer's trust, below are other benefits of using Amazon fulfillment centers:
Eliminates the Need to Store Products and Pack Boxes
Having and managing a physical space is one of the online businesses' most significant challenges. Some entrepreneurs may not have enough space to store their inventories in their locations.
While other eCommerce businesses may have the necessary space to store their products, packing and shipping can be a hassle, especially if they can no longer keep up with the increasing volume of orders.
Through Amazon fulfillment centers, you will no longer need to worry about storing and packing your supplies. Aside from decreasing your worries about storage and packaging, you will also have lower costs on warehouse rentals, employees, and other associated storage costs.
Improves Your Customer Service
Good customer service leads to high online customer service reviews. About 88% of customers have been influenced by customer reviews when making a buying decision. With today's high competition in the eCommerce industry, good customer service will help you grow your business.
If you are a Fulfillment by Amazon (FBA) seller, Amazon will not only handle the storage and shipment of your products efficiently. Amazon will also handle the customer service, returns, and exchanges for you. Letting Amazon work for you can improve your customer experience.
Takes Advantage of Amazon's Experience in Fulfilment
By allowing Amazon's fulfillment centers to fulfill your orders, you gain from its employees' experience, software, and equipment. Amazon distribution centers have been around for years. With its employees' experience, your fulfillment process can become flawless.
Uses Prime Shipping for Higher Sales
If your inventory is stored at Amazon fulfillment centers, your products can be eligible for Amazon Prime shipping. Prime shipping includes free shipping, free two-day shipping, and more. Since most people, including prime members, value-free shipping promotion, you may have higher sales and profit margins through Amazon fulfillment centers.
Brings in Prime Customers
While sellers have access to Amazon's massive number of customers, FBA sellers have direct access to Prime members. Prime customers are heavy online shoppers and are more likely to shop on Amazon multiple times monthly. By using Amazon's fulfillment centers, you can access this elite group of Amazon customers, leading to higher sales.
How Many Fulfillment Centers Does Amazon Have?
Amazon gas has more than 175 fulfillment centers worldwide. By having fulfillment centers globally, shipping and delivery to customers are quicker.
In North America, there are more than 110 fulfillment and sortation centers, and more than 40 are located across Europe.
Where Are Amazon Warehouses Located?
Compared to other fulfillment centers, Amazon fulfillment centers' locations are chosen carefully. Amazon places its fulfillment and sortation centers in highly populated areas with significant transportation hubs and airports nearby.
You might be curious and ask yourself, "Are there Amazon centers near me?" Check out this link to see US-based and international locations: https://fba.help/list-of-amazon-fulfillment-centers.
Amazon Hubs in the USA
Now that you already know what Amazon fulfillment centers are and have answered if there are "Amazon facilities near me?" let's move on to the Amazon Hubs. Amazon Hub is a convenient location where customers can pick up their packages. It has two types of pick-up locations:
Amazon Hub Locker
The Amazon Hub Locker is a secure and self-service kiosk where you can pick up your Amazon orders or packages when it's convenient for you. They are located at convenience stores, supermarkets, banks, and other nearby locations.
Amazon Hub Lockers are located in more than 900 cities across the United States. To search if there are Amazon lockers near you, click here.
To pick up your packages, you'll simply add an Amazon Locker to your address book. Select the location of the locker as the shipping address during check out. Once the package is ready for pick up, you will receive an email with a unique six-digit code. You will use the code to remove the package from the locker.
What's more convenient with an Amazon Locker is when you need to return your order, you can drop it off at the locker regardless of where it was delivered.
Amazon Hub Counter
Amazon Hub Counter locations make it easy for customers to pick up their packages. These counters are available at over 100 Rite Aid Stores. The Amazon hub counter is an assisted pick-up service on nearby retail locations.
Final Thoughts
Amazon fulfillment centers have many benefits for eCommerce businesses. Aside from managing your storage space and shipment, Amazon will handle all the customer support and returns. With Amazon's years of experience, taking advantage of their expertise will potentially increase your sales and grow your business.
However, selling on Amazon isn't free, especially if you become an FBA seller. While you can benefit from Amazon fulfillment centers, you might need funding to get started. So, to help you fund and grow your business, we at PIRS Capital can give you a hand.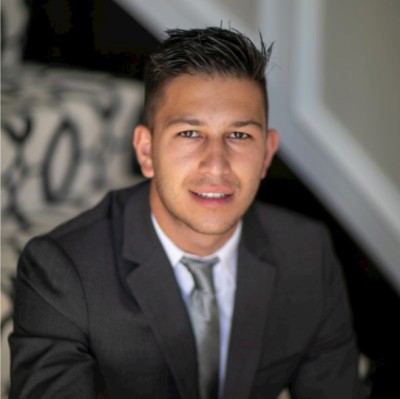 Written by: Mitchell L.
I work with companies that sell products on platforms such as Amazon, Shopify, Walmart, Ebay, Etsy, etc. I understand that every business is unique and thats why I form genuine relationships with owners so I can help them reach their goals and find success through our working capital solutions.
Ready to take control of your finance?